Shopping List Must-Have: Essential Gadget For Everyone This Year
Are you looking for a treat for yourself this year? Choose the best tech gift you can get from this list.
In our current day and age, you see a lot of cool gadgets left and right. That's pretty much a necessity by today's standards, and with that in mind, you'll find it hard to live without it.
However, because of the diverse selection of tech products out on the market, there's a huge possibility that you'll fall on a purchasing traphole and affect your credit card bill. To avoid further damage to your pocket, here's a list of some essential gadgets that people consider must-haves.
Cleansebot Bed Cleaning Robot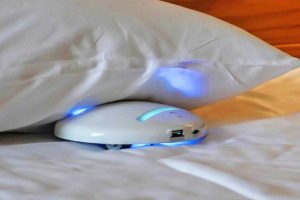 Home cleaning gadgets aren't new to the market, and we see a massive trend and demand for automated cleaning robots. If you don't have time and are willing to spend a considerable chunk from your credit card, this might be the perfect gift for you.
An automated cleaning robot will get your bed done without you dropping a sweat. On top of cleaning the surface of your bed, it also disinfects and kills unwanted bacteria hanging around your sleeping quarters.
This gadget is perfect for those who travel a lot and who get rooms from hotels and Airbnbs. This translates to clean, safe, and dirt-free beddings without the fear of getting unwanted bedbugs.
Netatmo Security Camera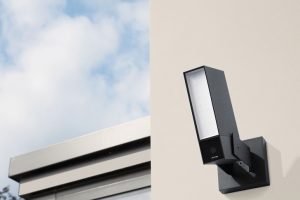 Security is a primary concern for modern families, and we can all agree that we need a decent home security system. If this rule applies to your family and you haven't got any form of security installed in your house, then this might be the best gadget you can get this year.
The advancement of technology brought a massive advantage when it comes to protecting our homes. Thanks to its wifi-enabled security camera system, paired with an AI, your families' protection is guaranteed.
This home security system and its camera automatically distinguishes unfamiliar faces that enter your property. Aside from that, it also has great audio capabilities!
Matrix Powerwatch 2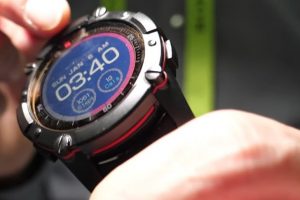 If you are into sports and have an active lifestyle, this is the perfect gift for you. The Matrix Powerwatch 2 is the smartwatch you need. It packs the kinds of features present in other smartwatches, but the cool thing about this smartwatch is how its batteries work.
With their patented thermoelectric technology, your smartwatch will never run out of juice. After all, electricity is the thing that powers up our gadgets, and it is a bummer whenever batteries die out on us.
This watch recharges itself with the help of our body's thermals. If that's a problem, well, it also generates power from the sun. On top of that, it comes with the daily features you need in your everyday athletic journey, such as a calorie counter, a step counter, and more. This makes this smartwatch perfect for cycling, hiking, running, and other kinds of physical activities.
Hybrid Light Solar Flashlight/Charger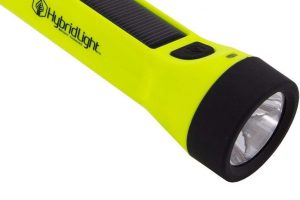 Gone are the days where we use removable batteries in our flashlights. Meet the Hybrid Light Solar Flashlight/Charger!
This flashlight utilizes electricity that comes from the sun. It is truly one of the best products out there, especially if you are looking for something you can take with you on outdoor adventures.
If the sun is not available, the USB port on the solar flashlight gives you access to another charging point. On top of that, you can also use this as an emergency power bank if you are in a pinch. It comes with four options, and their top of the line item offers 5000 mAH of battery capacity. It also lights up the night sky with its LED lights which can produce an impressive 600 lumens.