Stars No More: Celebrities That The World Has Forgotten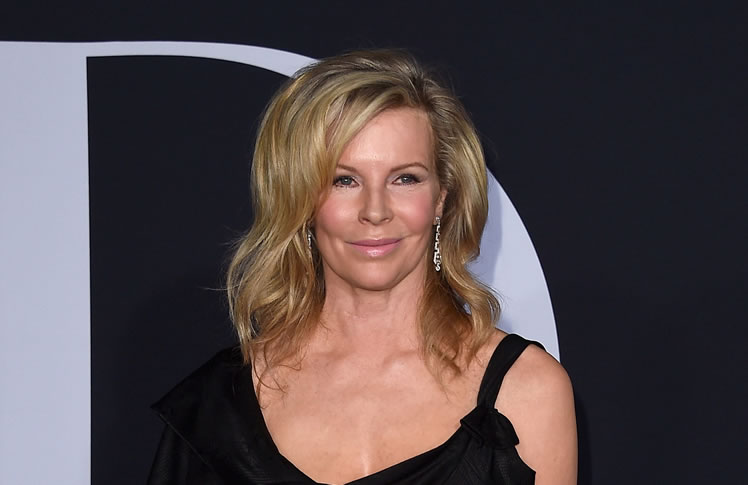 Being a celebrity in the limelight can be an intoxicating experience. You will always be the center of the crowd, and when you go out, fans will always ask for a selfie or an autograph.  Privacy during these times would have to be sacrificed.  For many of our known stars, fame is an unavoidable consequence of the success of their movies and songs. There are also those who got known for not-so-good reasons but are still famous, nonetheless. Fame, however, is fleeting.
If you are not given credit for performing in blockbuster movies and are cast instead in underwhelming films, chances are you will fall into the world of the unknown. Hollywood has been known to be harsh to actors and actresses, making them the center of the world one day and then relegated into the fringes the next. Not all of them, however, was forced out of the limelight, as many also chose a more laidback life. In this list, we compiled several of the once-famous celebrities that you may remember but are relatively unknown today.
Megan Fox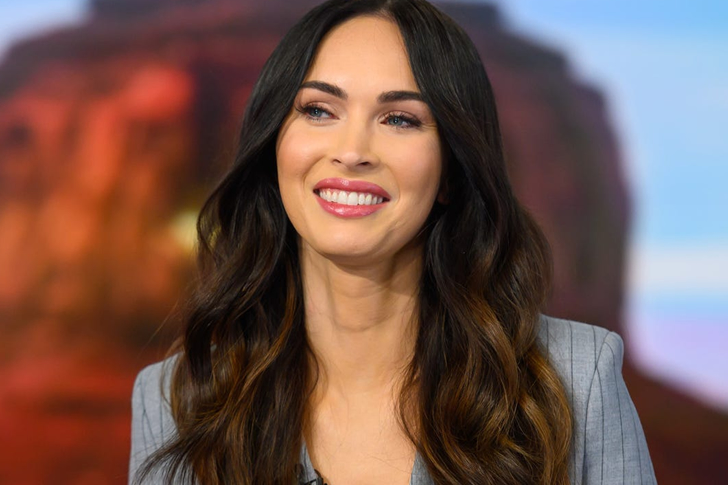 Born on May 16, 1986, Megan Fox is an American actress and model.The actress debuted on the screen in 2001 in a movie titled Holiday in the Sun. This was followed by many supporting roles in film and television. Her big break, however, was as Mikaela Banes for the hit Transformers in 2007. She was the talk of the town then, and her images were widely being circulated, especially among teens.
Megan was recognized as one of the rising stars of Hollywood and has also appeared on the cover of various magazines. What is sad, however, is that her next projects did not receive the same degree of acclaim as that of Transformers. Her fading fame was reinforced when in 2010, she decided to marry Brian Austin Green, whom she divorced recently. Since their marriage, the actress has not appeared in major films. Starting 2019, however, she has been cast in various roles, so let us see where she will be in the next few years.
Shane West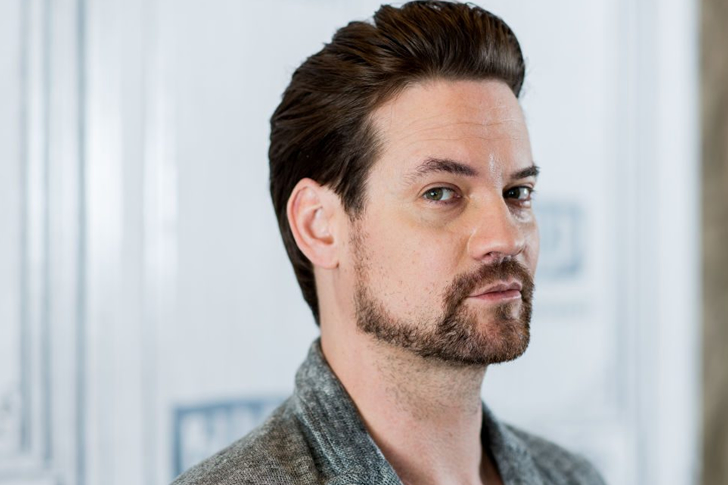 Shane West was born in June 10, 1978, as we all know he is an American actor, singer and songwriter.The 2000s was a period of many dramatic and romantic films, including A Walk to Remember. Mandy Moore's love interest in the movie was Shane West. Many shed tears despite watching the movie several times over, as the couple's performance was indeed moving. Both of them were famous and well-loved, especially by growing teen girls. Shane also played the role of Ray Barnett, a resident on the series ER.
The actor's popularity eventually dwindled, however, and he has only been seen in a handful of movies within the last decade. He probably should make investments in an excellent business manager who can help him get back to the limelight. On the brighter side, it appears Shane will act in a couple of upcoming films. We can only wait and hope that he gets back into the showbiz line-up soon!
Cris Judd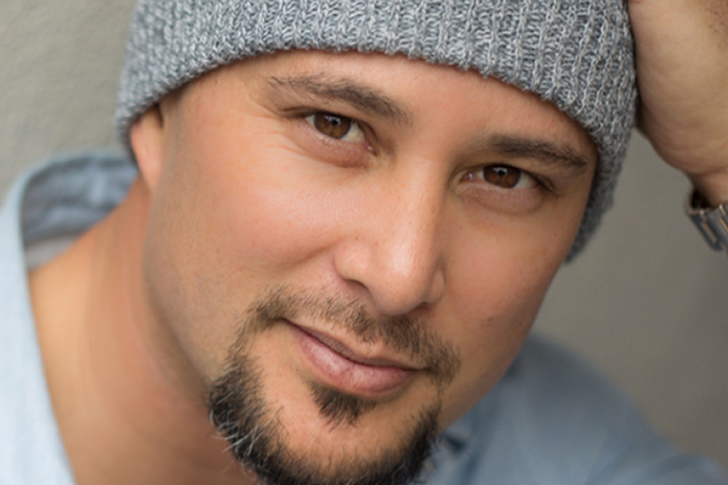 Cris Judd was born on August 15, 1969, is an American actor and choreography, with janet, lopez a short-lived marriage.Born to a Filipina mother and a Portuguese father, Cris Judd grew up in military bases. When the Air Force finally moved the family to Niceville, Florida, Cris decided to attend Niceville High School and eventually aimed for a college degree.
At the age of 21, the future choreographer became interested in dancing and choreography. Ultimately, he became well-known among music celebrities. Cris created and directed choreographies for famous rappers and singers like Usher and Julio Iglesias. What threw him into the limelight, however, was his high-profile relationship with Jennifer Lopez. The two got married in 2001 and divorced in 2003. He also directed J. Lo's music video for the song Love Don't Cost a Thing. What was disheartening, though, was that after his marriage to J. Lo, his career somehow took a back seat and ended.
Kristin Kreuk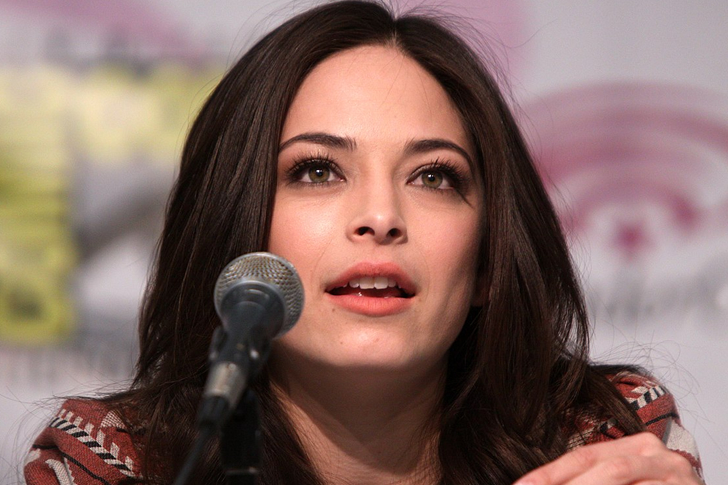 Born on December 30, 1982, Kristin Kreuk is a Canadian actress.Superman inspired stories were a hit as early as the 2000s. She also appeared in Snow White: The Fairest of Them All.Lana Lang was the love of Clark Kent in the series Smallville. Kristin portrayed the role from 2001 to 2011, so it seemed that the young actress was off to a good start. Her career, however, did not bloom as expected as she has not received significant roles outside of Smallville. She did star in Street Fighter: The Legend of Chun-Li in 2009 and Irvine Welsh's Ecstasy in 2011. After that, we have not seen much of the actress.
In 2017, she was involved in a legal controversy where she probably had to consult with lawyers. The Canadian actress denied being involved in the issue with the multi-level marketing company NXIVM, claiming that she thought the group was a self-help society.
Kristie Alley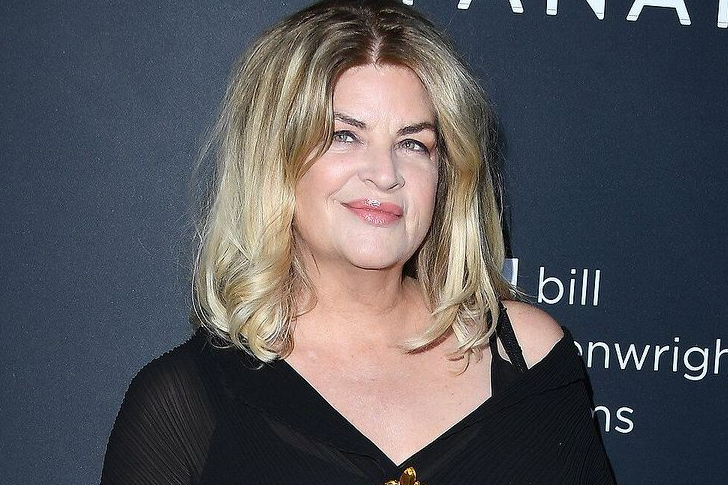 Kirstie Alley, born January 12, 1951, is an American actress.This former interior designer who tried performing ended up actually being a prolific actress. In 1981, a car accident involving a drunk driver killed her mother and seriously injured her father. Kristie was quite well known from 1982 to 2015, appearing in various films and performances. She even won two Emmys at the height of her career, one of which was for the 1994 television film David's Mother. Alley received a further Emmy nomination in 1997 for his work on the crime drama series the Last Don.The actress was also a contestant in the 2011 to 2012 seasons of Dancing with the Stars.  Not much has happened starting 2015, though, which may have led many to forget about Kristie.
In 2012, the former star had to deal with affairs regarding her weight-loss website. She probably spent a great detail of time with her attorneys sorting the issue out, which took time a    way from acting and dancing.
Mara Wilson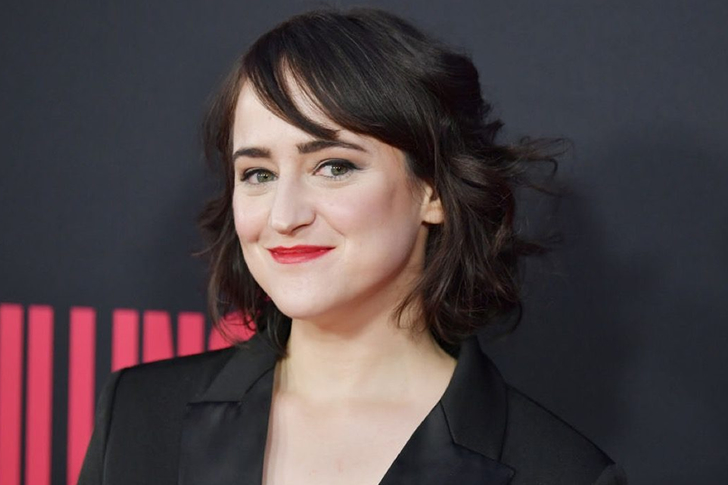 Mara Wilson was born on July 24, 1987. She is an American actress and author.The actress has not exactly been forgotten, but instead, she has completely shunned acting after starring in three successful films.
Mara Wilson portrayed Natalie Hillard in Mrs. Doubtfire,Susan Walker in Miracle on 34th Street. Her mother was diagnosed with breast cancer on 10 March 1995 and died on 26 April 1996. The film matilda pays tribute to her.She has not made any major films since then and has focused her efforts on writing and making podcasts. So for Mara, it appears that the decision to step away from the limelight was voluntary. Perhaps the former child star is waiting for the right time to go back, or she is already happy where she is now. Apart from podcasting, she has also been lending her voice in various online animated series. It also appears she has stable finances and is unlikely to get any personal loans to tide her over difficult times.
Elizabeth Hurley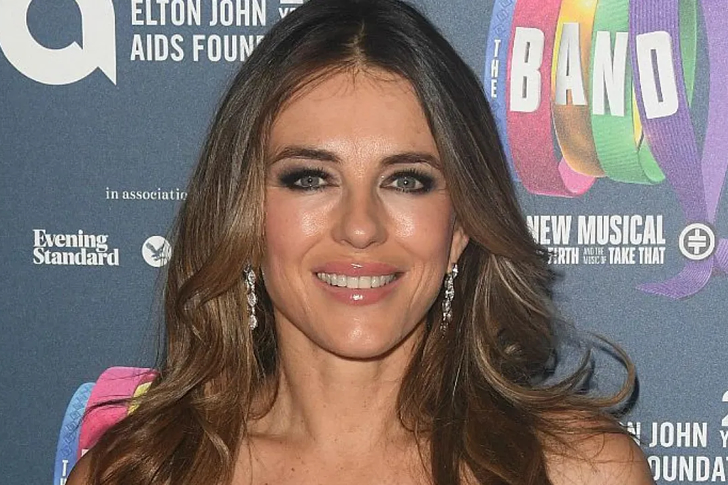 Elizabeth Jane haley was born on June 10, 1965, is a British actress, businesswoman, and models.With a net worth of $50 million, it really should not matter to Elizabeth Hurley whether she is still considered famous or not. That amount indicates she has made the right financial moves and perhaps made a couple of investments while she was still popular.
Grant became the focus of international media attention in 1994 with the success of the film Four Weddings and Funerals.Two of her most remarkable performances are in the films Bedazzled and Austin Powers: International Man of Mystery. The actress has also starred in the series The Royals. While some may say she has not been seen that much, the actress has been trying to make a comeback. In 2019, she appeared in the final season of the Hulu series Runaway as Morgan le Fay. Let us see if Elizabeth ends up with more roles on the big screen soon.
JoJo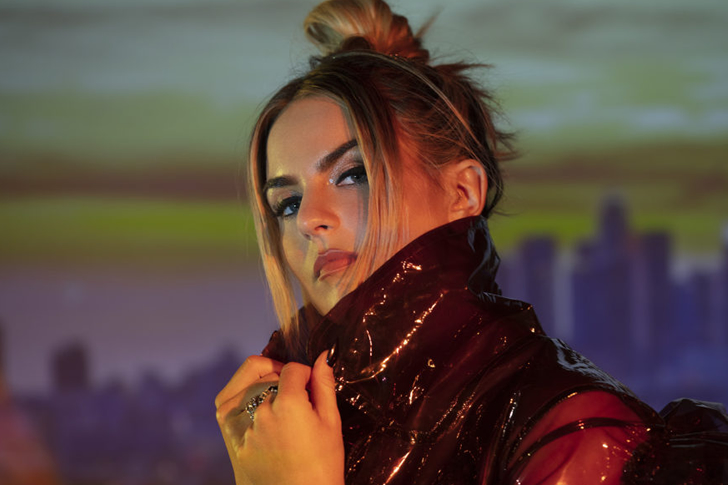 JoJo, born on December 20, 1990, is an American singer, songwriter and actress.JoJo or Joanna Noëlle Levesque was a hit in the early 2000s. Two of her songs that made it to everyone's consciousness were the best breakup song Leave (Get Out), and a song with Kelly Clarkson, Since U Been Gone.
Apart from singing, JoJo also had a stint in acting for the movie Aquamarine as well as starring alongside Robin Williams in RV. Her Too Little Too Late single appeared to be the last major hit as she had legal troubles with her label, Da Family Entertainment and Backgrounds. She hired lawyers to confront her label on allegations of putting her career in limbo and causing irreparable damage to her professional life. It was eventually settled out of court, and it seems like JoJo is making a comeback with an album Good to Know, which she launched via Instagram in 2020.
Thomas Howell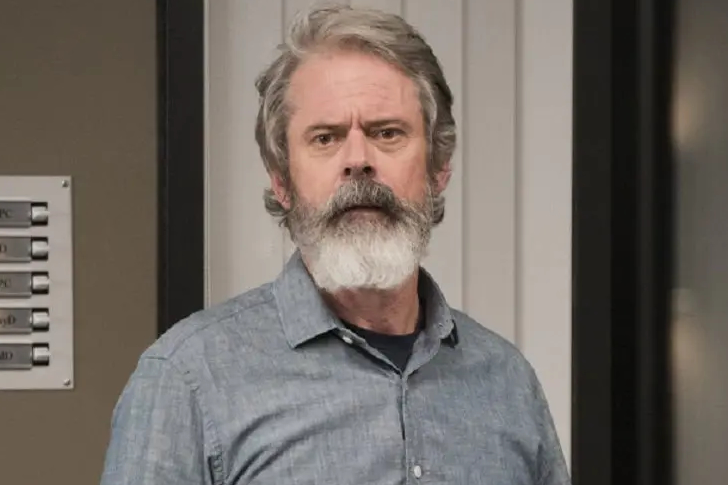 Christopher Thomas Howell, born December 7, 1966, is an American actor and director.If you remember ET: The Extra-Terrestrial, C. Thomas Howell played the role of Tyler, who was Michael, Greg, and Steve's friend.
He has appeared in many films and was a well-known celebrity throughout the 1980s, 1990s, and early 2000s. His last significant movie role was in The Amazing Spiderman. C. Thomas Howell also had a very prolific career. Probably one of his most stellar performances was as the main villain in five episodes of Criminal Minds. He has mostly been forgotten, and his career has not picked up since about 2013. C. Thomas, however, has still appeared in minor guest roles in other TV series like 24, ER, and Animal Kingdom, so, to a degree, he has not been forgotten yet. The celebrity is probably just laying low. With his incredible acting skills, he might make a big comeback or at least a more central role on the big screen.
Mia Sara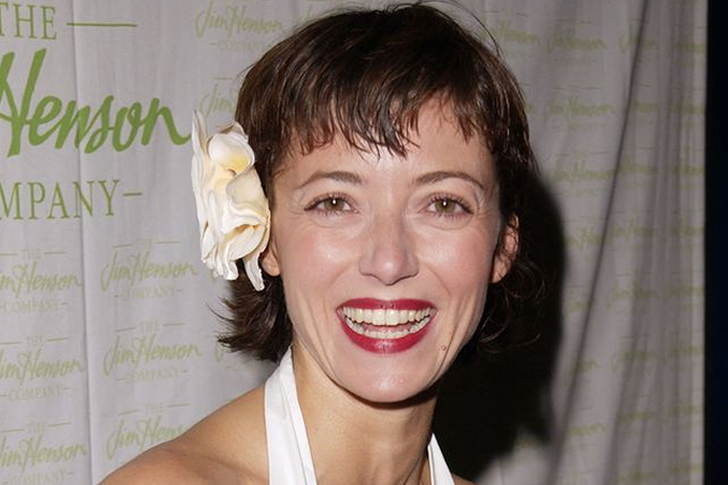 Mia Sarapochiello born June 19, 1967, Mia Sara is an American actress.The actress was well-known for her role in Ferris Bueller's Day Off. Mia first debuted, however, in the 1985 fairy tale film Legends. She was quite famous in the 1980s, appearing in movies and TV series alike. She also starred in the 1987 miniseries "Queenie."At the height of Mia's stint in acting, she received the Saturn Award.
Shortly before she married, on the other hand, her career took a tumble down. Among her last major appearances was in the movie The Wizard of Oz as Princess Langwidere. Mia's first marriage ended in a divorce, so one of them had to contact the moving company. Her current marriage with Brian Henson that started in 2010 looks like it is going strong, though. Mia has a daughter born in 2005 with him. We wish the best for the family.
Eddie Murphy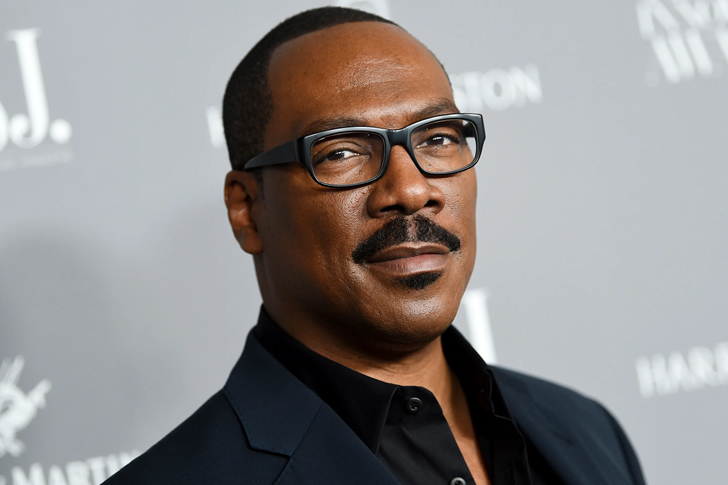 This once-popular comedian is one of those who were somehow forced into retirement. Eddie was born on April 3, 1961, and is an African-American comedian, singer, and film actor. He was famous in the 1990s and into the early 2000s, having starred in hits like Boomerang, The Nutty Professor, Harlem Nights, and Dr. Doolittle. He was well-recognized that he even has his star on the Hollywood Walk of Fame.
His career took a sharp downturn, however, when in 2010, Eddie received the Golden Raspberry for Worst Actor of the Decade for his portrayal in Norbit. Forbes later named him as one of the overestimated Hollywood stars. He quit after that. The degree of desire to return to moviemaking and film was strong in the veteran actor, and so he tried again in 2016 in Mr. Church, which has gotten mostly negative reviews.
Lisa Bonet
Born on November 16, 1967, Lisa Bonet is an American actress and activist.Many of those who were part of The Cosby Show moved on from the show and earned names for themselves. That was not the case with Lisa Bonnet, the actress given credit as Liza Huxtable in the series. She was a critical part of the show, and the producers eventually gave her a spinoff show, A Different World.
As it turns out, Lisa became pregnant during the show and had to leave temporarily. What was sad was that when she came back, she had "creative differences" with the management of the show. Others speculate that she was fired owing to her early pregnancy. Since that time, her career dimmed, and she only appeared in a couple of films. She has appeared in a few TV series, though.
Jessica Alba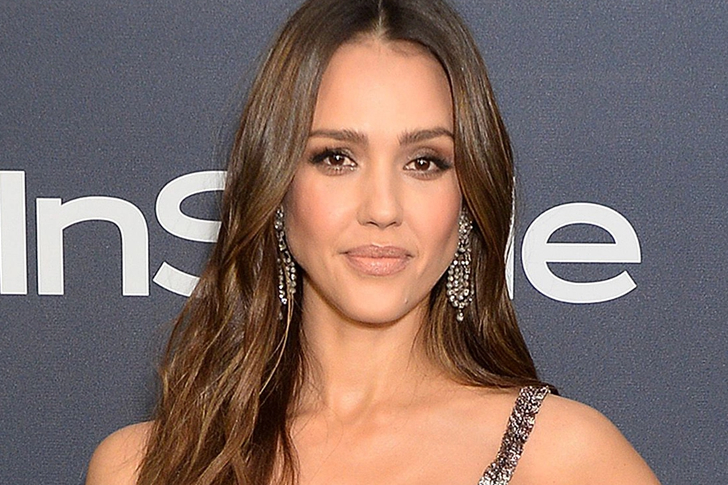 Who can forget the iconic Invisible Woman in Fantastic Four? Apparently, many in the world did. Jessica Alba born April 28, 1981, Is an American actress and businessman.Her career in Hollywood started in the 1990s. Her big break, however, happened when she was cast for the TV series, Dark Angel and the subsequent successful portrayal in Fantastic Four. Jessica also starred in many romantic comedies, making her a known-name among growing teens.
When the budding actress married Cash Warren in 2008 and had three children with him, Jessica opted to forego most of the offers and focus on her role in the home. She also founded The Honest Company, a firm that produces friendly products for the house. She probably still gets occasional intrusion into her privacy, but a sound home security system can help deter anyone attempting an unlawful entry.
Danica McKellar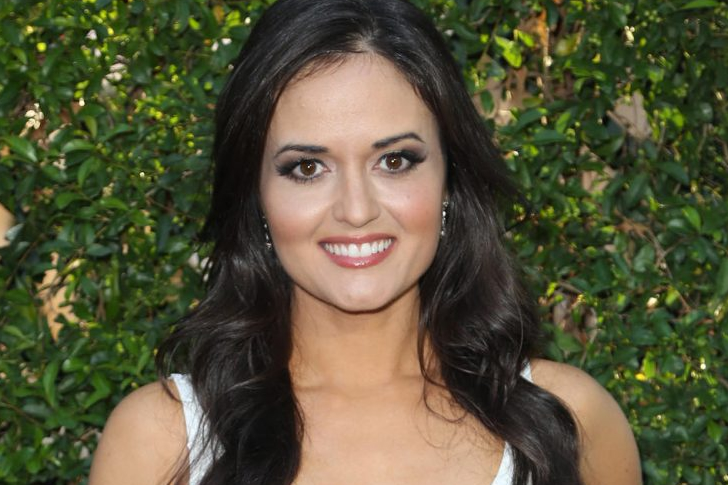 Danica Mae McKellar was born on January 3, 1975, an American actress and a published mathematician. She was a household name in the late 1980s to the early 1990s when she played the role of Winnie Cooper in The Wonder Years. Danica revealed later on that she found it difficult to transition from being a child star to an adult actress, and so in a way, she gave up acting.  She obtained a degree in Mathematics and graduated summa cum laude. In January 2014, she won the Joint Mathematical Policy Committee (JPBM) Communication Award.
While she gave up acting altogether, she has not been totally forgotten. The former actress wrote books in Math and still appears on the Netflix series Project Mc2. She is also the voice behind Judy Jetson in the animated film The Jetsons & WWE: Robo-WrestleMania!, which she took over from Janet Waldo.
Piper Perabo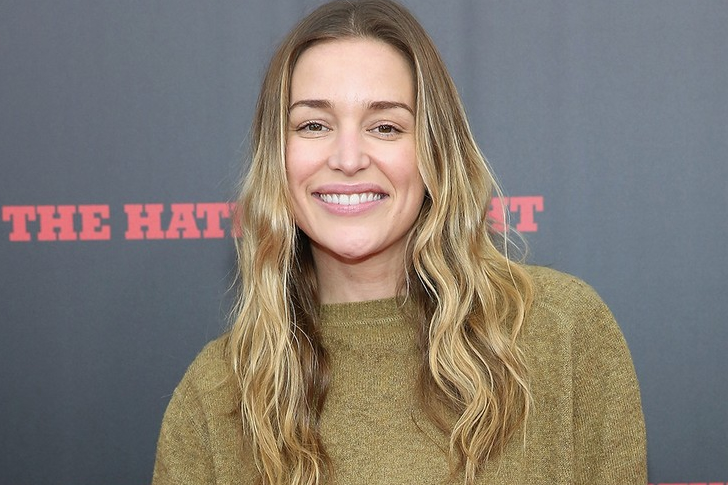 Piper played the role of a spy for the spy drama series Covert Affairs from 2011 to 2014. The series, however, was not the reason he was famous. Her portrayal of Violet Sanford in the comedy-drama Coyote Ugly in 2000 did. Most of her films were made from this time forwards, and he was a sought-after movie personality then.
From 2000 to 2010, the actress has filmed more than 20 movies and was cast in a variety of other TV shows. The actress was not totally forgotten as she still made appearances in TV shows and even on stage. She just was not as active as in the early 2000s. Her focus also has shifted. For example, in 2019, she had to ask attorneys for help as she was arrested while in a climate change protest. She was eventually released.
Jerry Hall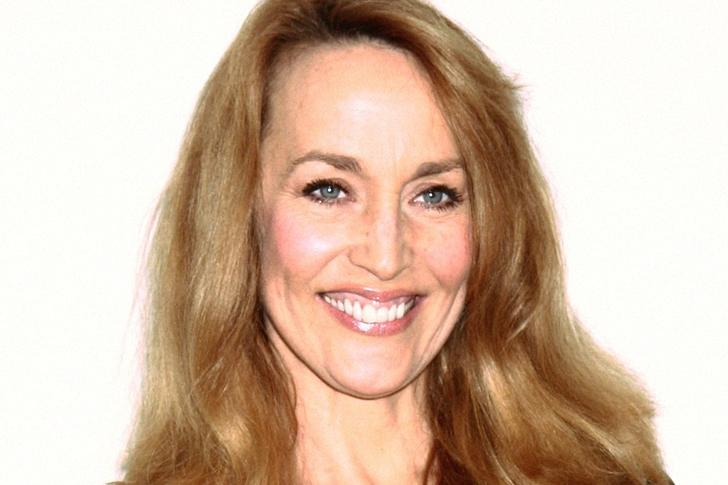 Jerry was born on July 2, 1956, is the American model and actress.Her acting career was short, but she also became famous for various reasons. She had a stellar performance in the movie Urban Cowboy as well as Tim Burton's Batman. In 2014, Jerry was given credit for performing the most musical in a night by the Guinness World Record. This feat was accomplished in six shows before 9,124 theatergoers in London's West End.
As the actress focused more on her stage career, she did not have any major films or TV series anymore under her belt. She rose to national consciousness again, however, when she started business magnate Rupert Murdoch who was set to become her third husband. The two married in 2016. They were also seen during the final show of the American Idol TV show on April 7, 2016.
Amanda Bynes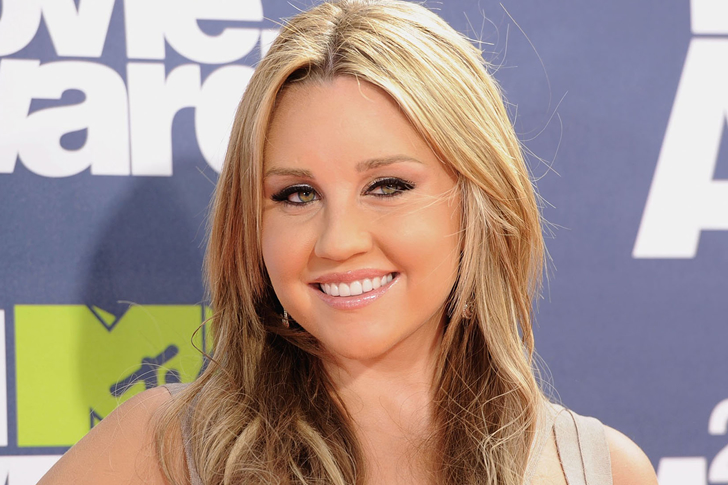 While Amanda Bynes first became known as a child star on the TV show All That, she first appeared on the big screen in the film Big Fat Liar as Kaylee. The young girl was a budding star but had various legal and personal issues. The former child actress had to deal with lawyers and most likely upon advice by the people around her. Amanda later announced taking a break from acting from 2010 onwards.
The actress is now 34 years old, and as of 2018, she indicated her desire to go back to acting. Her fans are probably waiting for her to bounce back after eight years of hiatus. So long as her personal issues are solved, and she pursues a clean path moving forward, there is no doubt that the former child star can make it big again in Hollywood.
Jack Gleeson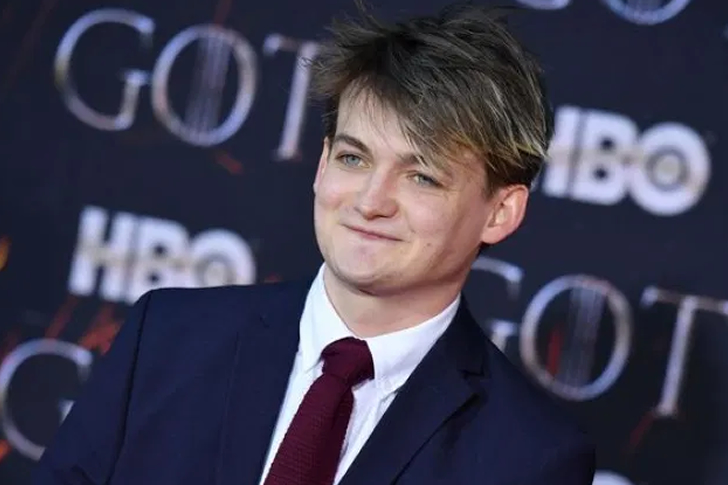 You probably know him as Joffrey Baratheon. The Irish actor behind the character from the Game of Thrones, Jack Gleeson, was famous from 2011 to 2014. Jack,was born on May 20, 1992, started way early in his acting career, having attended drama classes when he was young. His first roles were in films like Batman Begins and A Shine of Rainbows.
In the 2010s, the actor was also a member, producer, and founder of the Collapsing Horse Theatre Company. After his role in Game of Thrones, Jack decided he wanted to pursue an academic degree. Gleeson publicly supported the repeal of Ireland's Eighth Amendment in May 2018.He then semi-retired from acting. He still could be seen in the BBC miniseries Out of Her Mind. If this is a signal that he is coming back, then we are welcoming him warmly.
Josh Hutcherson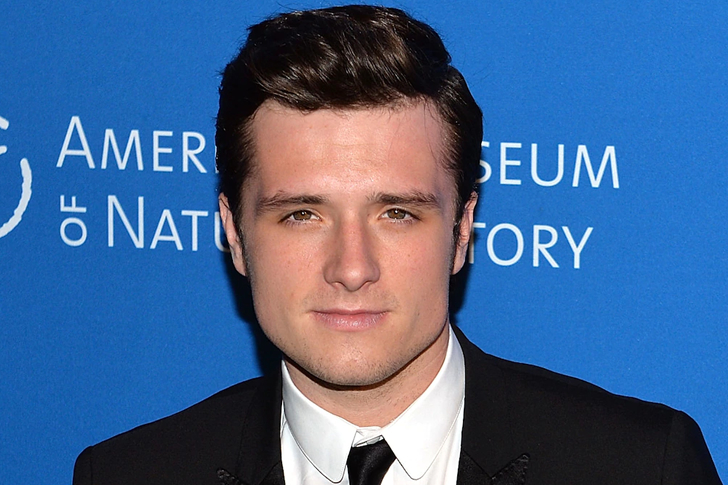 The film Bridge to Terabithia was a very heart-wrenching movie. Josh Hutcherson was in it as the main male protagonist. He was also in Journey to the Center of the Earth. Joshua Ryan Hutcherson was born on October 12, 1992, is an American actor and producer.His most celebrated performance and the one that made him memorable was as Peeta Mellark in The Hunger Games. That movie was given credit as one of the most mind-provoking films in the mid-2000s for its portrayal of a fictional post-apocalyptic situation.
Josh also co-starred with Robin Williams in RV, and he shared, later on, he had difficulty concentrating on the set because he finds the veteran actor funny. Josh also explored producing and directing. After 2015, though, nothing much has been heard from the actor, although in 2018, he lent his voice to Elliot the Littlest Reindeer.
Michael Cera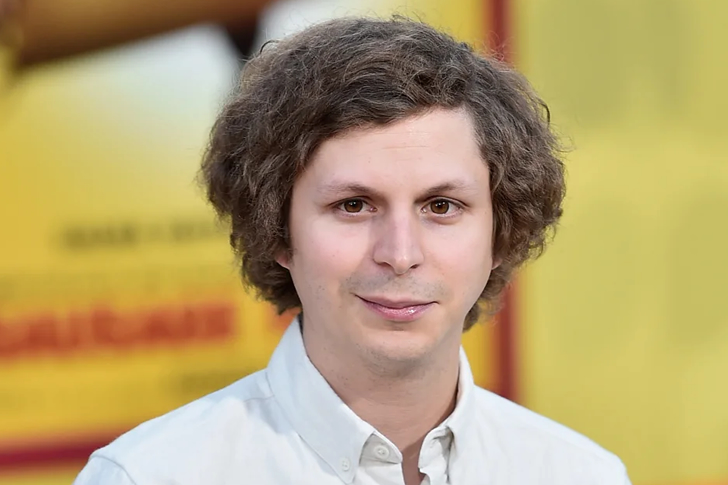 The Canadian actor was a big name back in the early 2000s as a child actor playing in the film Confessions of a Dangerous Mind. He also lent his voice to various movies like The Lego Batman Movie and Sausage. His talents are not limited to acting, however, and Michael made his debut on Broadway in the 2014 This is our Youth.
We are not sure if Michael has ever played the character of a doctor or a lawyer, but a quick look at his characters show his flexibility in acting. That is why it is sad that the singer-actor has not made appearances lately. The decision to step out of the limelight was voluntary, but we are hoping that the Canadian actor makes a comeback soon. It is a waste to have such an excellent talent forgotten.
Freddie Prinze Jr
Born in March 1976, Freddie is an American actor, voice actor, writer and producer.His most memorable performance was most probably in the films I Know What You Did Last Summer in 1997 and its sequel I Still Know What You Did Last Summer the following year. The actor also has recurring roles in many TV series that were famous in the early 2000s.
His father died at a young age, so he had to step up. We do not know if he is skillful at roof repair, but Freddie's acting career was helpful to the family. Apart from acting, the actor also dabbled in voice acting and as host and producer for the WWE. We can say that Freddie is a talented person who is willing to try new things. Freddie married fellow celebrity, Sarah Michelle Gellar, in 2002.
Molly Ringwald
The name probably does not ring a bell for many, and there is a good reason behind it. Most of Molly's films were made in the 1980s to the early 1990s. The actress debuted in the movie Tempest which also earned her a Golden Globe nomination. She was able to establish her brand as a teen icon and went on to star in films like Pretty in Pink, The Stand, and For Keeps.
Later in the 1990s, the actress started appearing in French movies. She was fluent in the language, so it was no surprise. What was surprising was her turning down the chance to be given credit as the leading lady in the iconic rom-com Pretty Woman. Perhaps she got tired of Hollywood and shifted her interests and efforts elsewhere. One thing is clear, though, whether she uses English or French, Molly is one superb actress.
Taylor Lautner
Born February 11, 1992, Taylor Lautner is an American actor and voice actor.People remember Taylor as the abs-heavy wolf in the Twilight saga. Before he appeared in more serious movies, Taylor first had experience with comedy in The Bernie Mac Show and My Wife and Kids.  People would also remember his excellent performance in Abduction, exhibiting a full range of emotions when his character discovered he was a victim.
Taylor's career fizzled out allegedly because the hunk actor asked too much money for work, perhaps overestimating his capabilities and star-power. In an interview, he revealed that if Hollywood does not work for him, he would go back to college and earn a degree. Perhaps it is best he gets right on that plan now. If Taylor ever comes back, he can always start over again. He was, after all, an excellent actor.
Geena Davis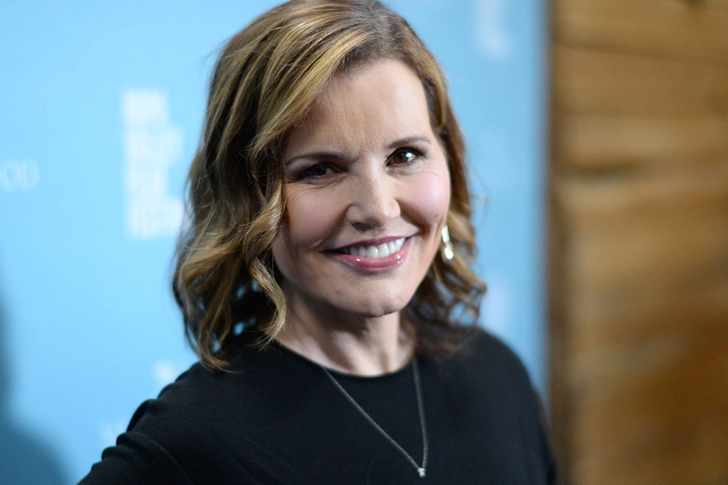 Born January 21, 1956, Geena is an American actress, advocate, executive producer and former model.The late 1980s witnessed Geena's rise to both domestic and international prominence.  In 1988, Geena's portrayal in the drama film The Accidental Tourist earned her the Academy Award for Best Supporting Actress. As if on a roll, that same year was when the actress rose to international recognition with Beetlejuice.
Her role as the first woman US president in the series Commander-in-Chief earned her the Golden Globe award. Without a double, not only is Geena's credit score high with a net worth of $30 million, but her prowess in acting is also superb. When she started limiting her acting gigs in 2009, it was more of a move to expand her professional experience. So we think so long as she is happy, not being in Hollywood could be useful for her.
Eliza Dushku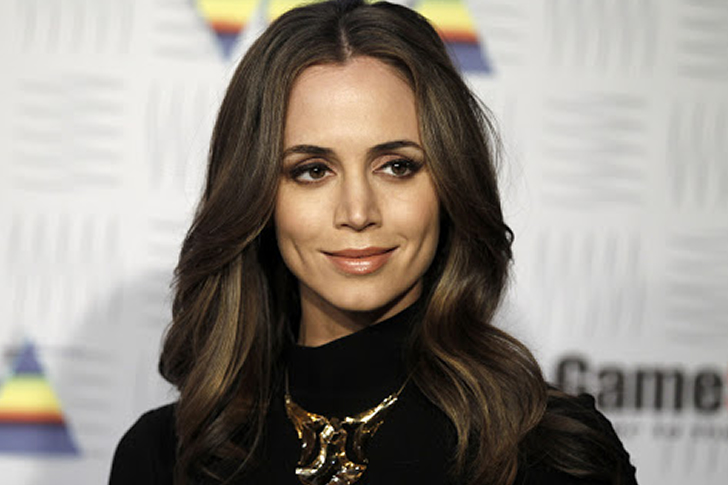 Eliza was born on December 30, 1980 and is an American actress, model and manufacturer.Along with Sarah Michelle Gellar, Eliza proved to be a critical part of the series Buffy the Vampire Slayer. She played the role of Faith in the series and had major and minor story arches to her name. Eliza also portrayed various characters in movies like Bring It On, Bye Bye Love, and The New Guy.
From 2009, however, little has been seen of the actress, and it appears that she focused on other matters, including politics and activism. Eliza probably did not need any business loan, but she later on founded the production company Boston Diva Productions where she partnered with her brother, Nate. She married her second husband, Peter Palandjian, in 2017 and two years after the couple welcomed a son.
Ryan Cabrera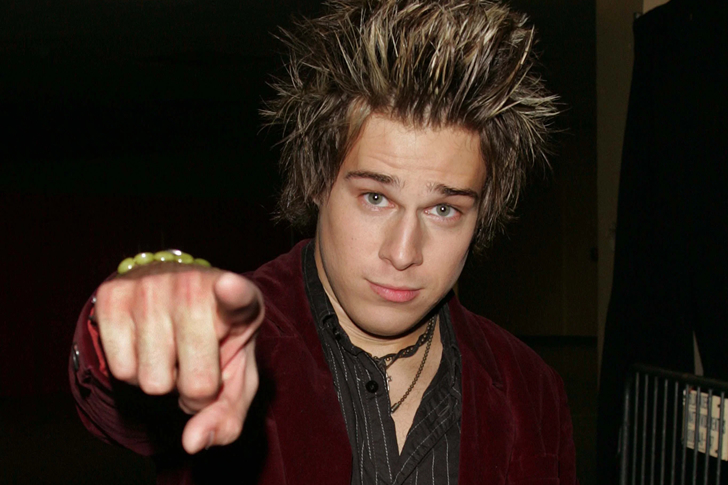 Ryan was born on July 18, 1982 and is an American musician. Before is engaged in the personal career, he is Dallas Rubix Groove's lead singer, began his career.Like most musicians, Ryan Cabrera started with a band, Rubix Groove, before he pursued a solo career. He was quite successful as a young musician in the early 2000s. Ryan's best hits included On The Way Down, Shine On, and I Will Remember You. He also had a stint on TV when he appeared on the reality show The Hills.
Ryan was also prolific in terms of his love life, having dated Ashlee Simpson, Avril Lavigne, and Audrina Patridge. He recently announced his engagement to WWE wrestler Alexa Bliss in late 2020. Ryan has been mainly off the radar since the late 2010s. He might be making investments as he is now involved in Beyond the Sky, a musical conglomerate composed of music personalities.
Kelly McGillis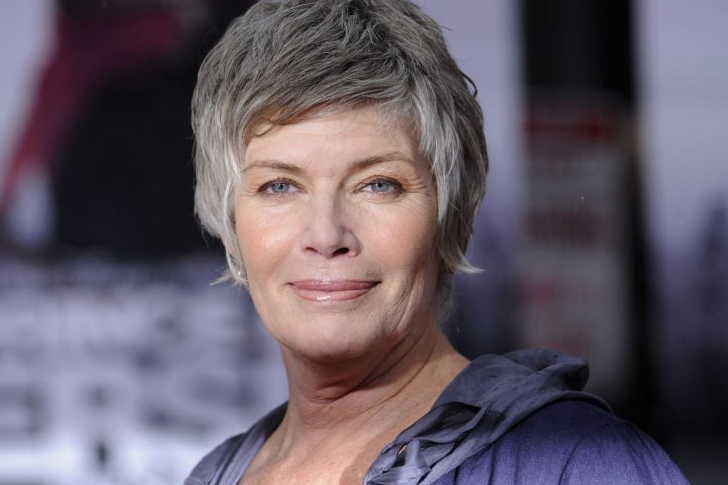 Born on 9 July 1957, Kelly is an American stage and screen actress known for her film roles.She was a top actress who has acted alongside fellow celebrities Tom Cruise and Jodie Foster. The actress first appeared in the film Reuben, Reuben in 1983. Her most memorable movie, however, was with Harrison Ford in the 1985 film Witness. Kelly received both Golden Globe and BAFTA nominations for the role.
Most of her movies were made in the 1980s and early 1990s, which can be given credit as the prime of her career. The actress was not limited to the screen, however, as she had quite a prolific stage career with hits like Measure for Measure and The Graduate. Kelly's last major film was the TV film Mother of All Secrets, which was released in 2017. She has not made any notable appearances in other shows.
Jonathan Taylor Thomas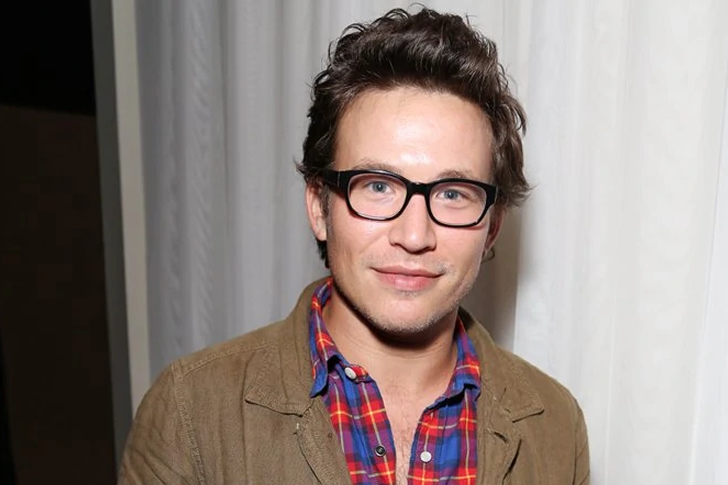 Fans of The Lion King may not immediately realize this, but Jonathan Taylor Thomas was the voice behind Simba. He also portrayed the role of Tim Allen's son, Randy Taylor, in the series Home Improvement. He was born on September 8, 1981 and is an American actor and director.Jonathan was famous back in the 1990s and a certified heartthrob, too.
What was surprising is that despite his well-acclaimed roles in blockbuster movies, the actor decided to step away from Hollywood. He has made minor guest appearances in shows like 8 Simple Rules for Dating My Teenage Daughter and Smallville – but that is just about it. His last major involvement in a TV series was as director of The Last Man Standing. Given the degree of praise he received from movie critics, it is only fair for his fans to ask him to go back to acting.
Taylor Momsen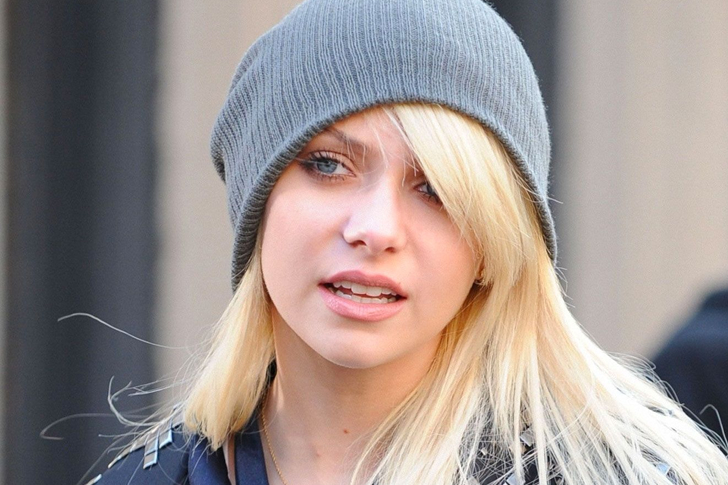 Every time the Christmas season approaches, people usually watch classics like Home Alone, Miracle on 34th Street, and of course, How the Grinch Stole Christmas. Born on 26 July 1993, Taylor is an American singer, songwriter, model and former actress.Known for her role as Cindy Lou in the film, she sure made a name for herself in that breakout film. She also played Jenny Humphrey on the series Gossip Girl, but her appearances in the series became sporadic, and she eventually left on Season 4.
Taylor somehow managed to retire from acting in 2011. The singer-songwriter explained that she wanted to focus on her singing career. From that time until 2016, the former actress focused her time and investment money into singing as the frontwoman of the band The Pretty Reckless. The group released several singles over the past few years.
Michael Cassidy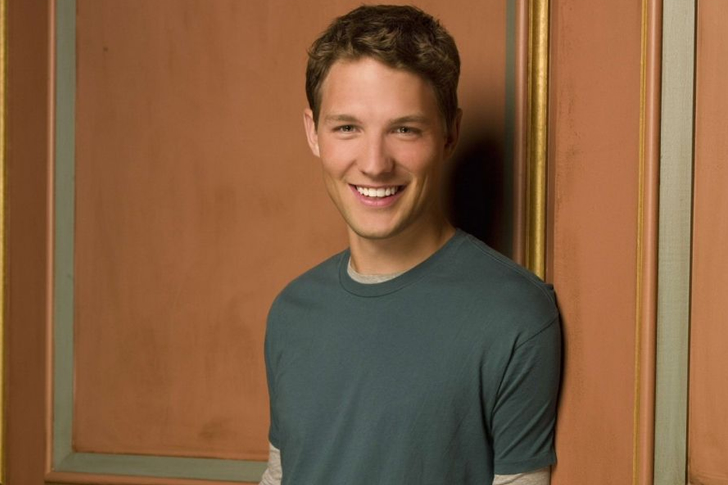 The name should be familiar as he portrayed the character, Zach Stevens, on the series The O.C. He was born on March 20, 1983, and is an American film and television actor.He was well-liked and had a balanced mix of TV roles and movies during his stint in Hollywood.
Michael was also given credit for films like The Stray and a cameo on Batman v Superman: Dawn of Justice as Jimmy Olsen. Michael also played Jonathan Walsh on People of Earth from the show's start in 2016 until it was canceled in 2018. There was not really a year where Michael had no project, but he has not been remembered that much because he typically portrayed non-starring roles. Apart from making films, he is a devout family man after marrying Laura Eichhorn. They had two sons together, and maybe one or both of them would also become an actor.
Chad Michael Murray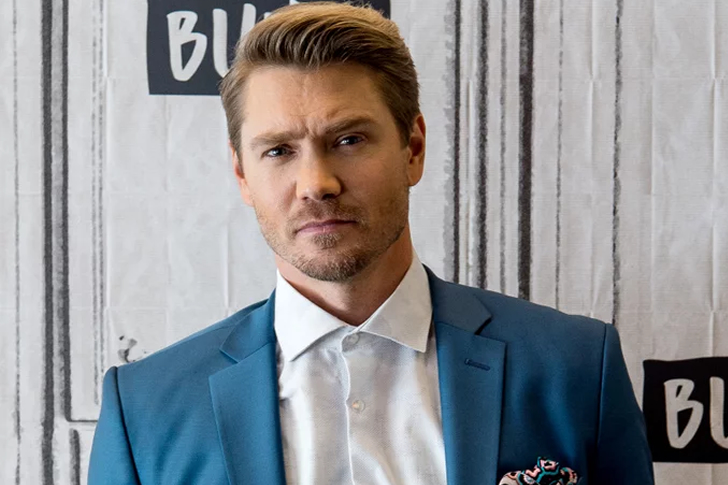 Chad Michael Murray's career was mostly on TV and not so much on the big screen. That did not stop him from being a famous personality, though. He played in the drama series Lucas Scott in the TV series One Tree Hill and also in Dawson's Creek. The handsome actor instantly became a crowd favorite. Chad also appeared alongside Lindsay Lohan in Freaky Friday and Samuel L. Jackson in Home of the Brave.
On the other hand, his performance in House of Wax earned him the 2005 Teen Choice Awards. He eventually married fellow One Tree Hill actress Sophia Bush in 2004. A little over a year later, however, he asked the help of lawyers to file a separation case, citing fraud. That case was denied, but the court granted him a divorce. We hope he can have more prominent roles in the future.
Jeanne Tripplehorn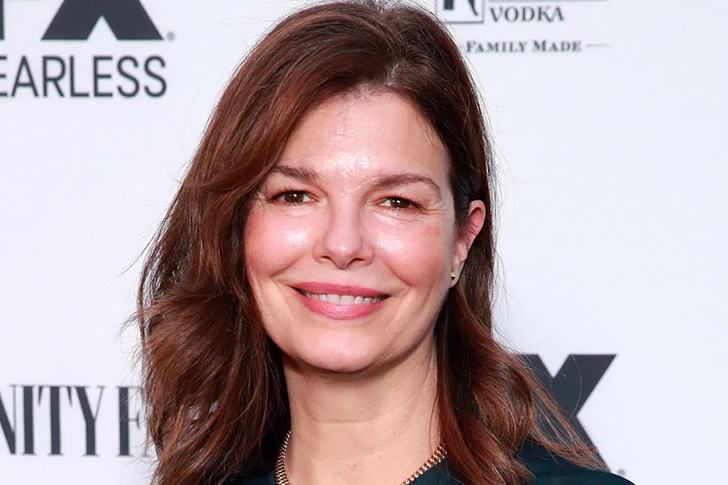 She was born on June 10, 1963 and is an American actress. She began her career in the theatre and appeared in several plays in the early 1990s. Her debut and perhaps the most remembered film for the actress is with the 1992 Basic Instinct. Jeanne was such an accomplished celebrity that she received a PrimeTime Emmy for playing Jacqueline Kennedy Onassis in the 2009 movie Grey Gardens. She also appeared on the film Reality Bites as Cheryl Goode, although the actress was not given credit here.
The former Broadway star married Ben Stiller, and they were together from 1990 to 1996. A few years after her divorce, she wedded fellow actor Leland Orser. She was not exactly forgotten, but Jeanne's roles were not as central as her other roles in the early 1990s. In 2018, she appeared as Fiona in Gloria Bell.
Aly and AJ
Believing in sister and woman power, the sisters Aly and AJ Michalka joined hands to form their singing duo. There was a warm initial reaction to their album Into the Rush, which ranked 36th on the US Billboard 200. For a brief moment, shortly before their departure from Hollywood Records, the duo rebranded as 78violet. The sister also released their first single, Hothouse, in five years in 2009.
They had a hiatus until 2015, when they changed their name back to Aly and AJ. In 2017, the singing duo released a new single, Take Me. On March 29, 2019, two EP Sanctuary from the "Church" as a single hit single, the album was released on May 10, 2019.The two are not really forgotten as to their credit, they are excellent singers, but given that their singles and albums were released far apart, they floated in and out of their audience's consciousness.
Justin Guarini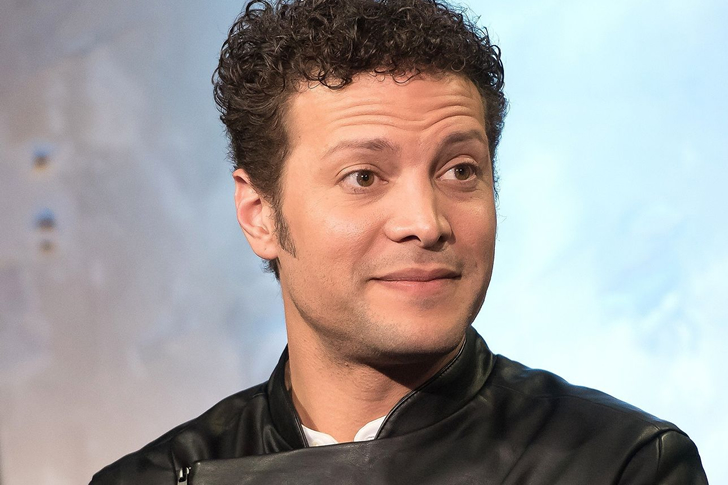 Justin will always be remembered as the first-ever runner up on American Idol. He was born on October 28, 1978. His performance at the talent show was remarkable, and he certainly gave Kelly Clarkson the fight of her life. After "losing" on American Idol, the singer starred in the movie From Justin to Kelly. Critics tore apart the film, giving it the worst criticism they could provide.
Undeterred, Justin released and co-produced his second album, Stranger Things Have Happened, in 2005. The singer-actor has appeared in independent films, wrote or produced singles, and appeared on TV from 2005 onwards, but none of these has made him as famous as he was back in 2002. What he needs to remember is that Simon Cowell praised him at one point, so he should give a great degree of effort to come back to music-making.
Erik von Detten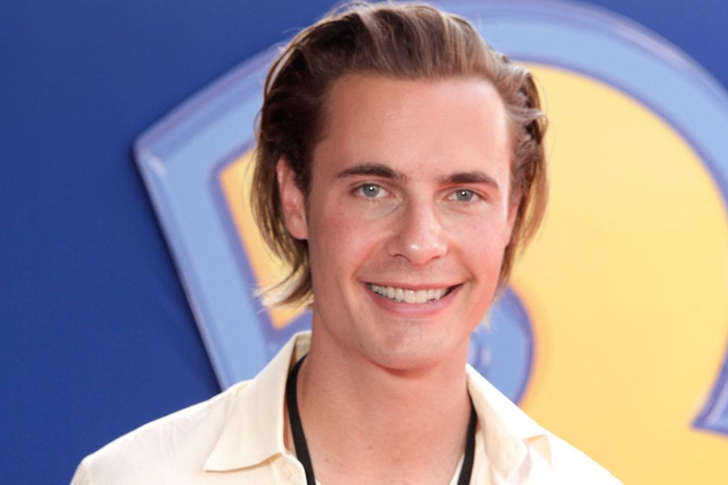 Born October 3, 1982, Erik is an American former actor and voice actor.One of Erik's first appearances was in the soap opera Days of Our Lives, which ran from 1992 to 1993. He was heavily involved in the plot of the story despite being a young actor then. While this was among the first times he appeared on TV, it was not the most memorable. Erik stole the heart of many young girls in his portrayal of the character The Princess Diaries.
His last appearance on the big screen was in the 2005 movie Smile. Erik, however, has proven to be a good voice actor, having provided his voice in hits like Toy Story 3 and Recess: All Growed Down. The former actor bowed out of acting shortly after The Princess Diaries and has started working in an investments and brokerage firm as a sales manager.
Kellan Lutz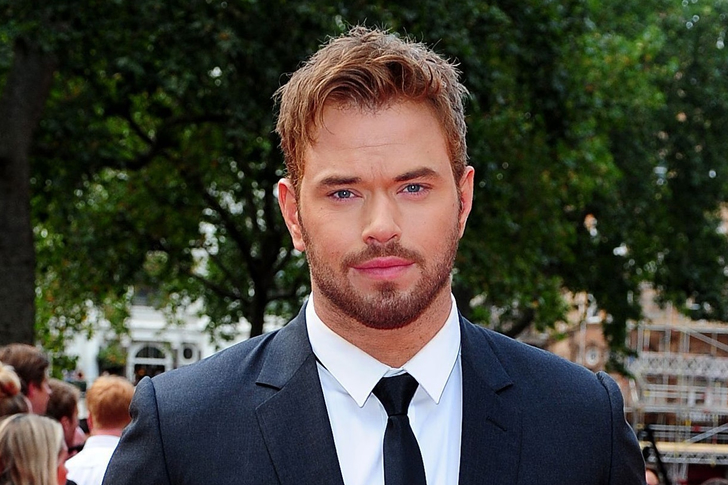 Born March 15, 1985, he is an American actor and modelKnown for playing Emmett Cullen in The Twilight Saga series, Kellan was a crowd darling. Given his looks, he was second only to Edward Cullen in appeal and was loved by those who followed the movie franchise. Apart from Twilight, the actor-model also appeared in The Immortals and in his debut film, Stick It.
He also played the titular role of Hercules in The Legend of Hercules. With all those muscles, we can only speculate that the actor is also skilled in roof repair, lumber hauling, and other muscle-intensive chores. One thing is sure, though, his acting skills are superb. It is sad that the world has forgotten him since 2014, but he is slowly making waves once again, appearing in the TV series FBI: Most Wanted, which started in 2020.
Marques Houston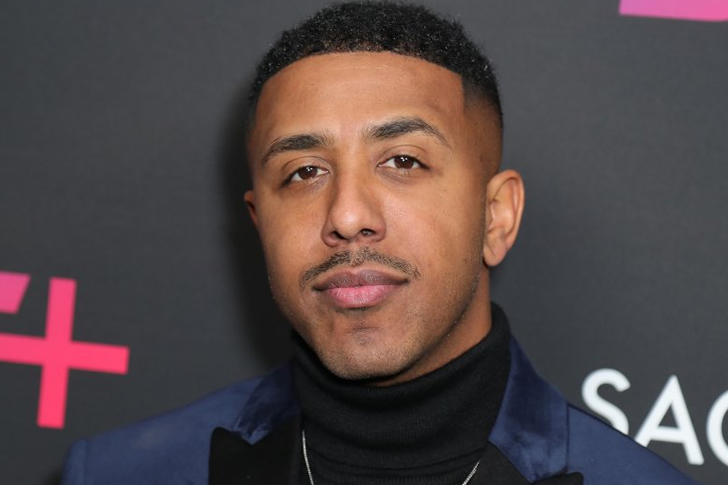 If a band breaks up, either the members of the band shine individually, or they lose their group charm and go into oblivion. In the case of Marques, when his band IMx split up back in 2002, he starred in You Got Served, Fat Albert, and Somebody Help Me. He was born on August 4, 1981. All the roles he played did not seem to capture the audience's interest, and so he was quickly forgotten.
This situation was in stark contrast to when he was with IMx, and the band appeared in movies like Sister, Sister, and A Different World. Marques should probably consider setting up a band and reviving his R&B career. This industry, after all, showed him he can be the best at singing. Singing can act as his fallback plan to serve as insurance if anything else fails.
Shiloh Fernandez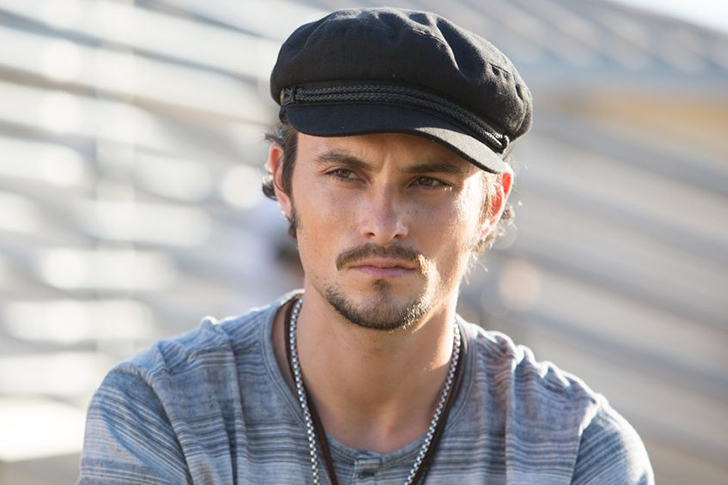 Can you imagine a different Edward Cullen? For many, they cannot. Did you know that Shiloh was among the frontrunners for the role? While Kirsten Stewart chose the former Harry Potter star Edward Pattinson to be her leading man, it would not be hard to imagine Shiloh taking the part. He was born on February 26, 1985.He received his first significant role, though, in the film Red Riding Hood with Amanda Seyfried. Critics gave him positive reviews.
Shiloh also starred in the remake of the Evil Dead. The actor is definitely great at acting and not all gas. While he has not been that active as the lead role, Shiloh has appeared in many films since 2014 up to the present. His last part was as Perry in the thriller Burn. He has a strong interest in country music and his dream role is to play a country music star.
Andrew Keegan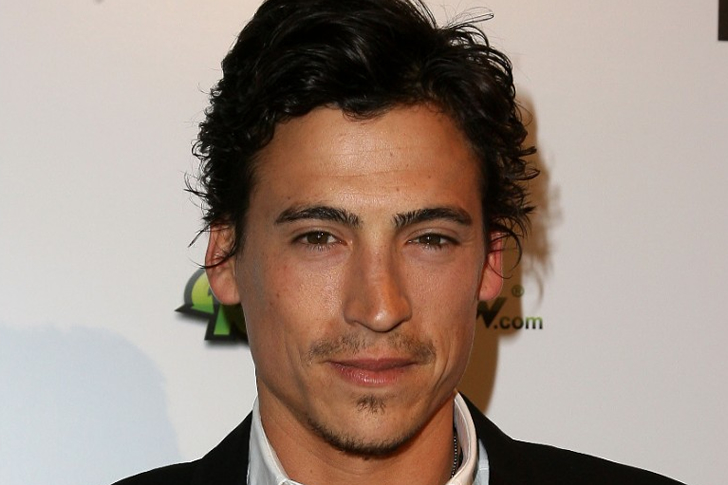 Contrary to what some believe, Andrew Keegan did have a prolific film and TV career. He was born on January 29, 1979.His portrayal of Joey Donner in 10 Things I Hate About You as well as Wilson West on 7th Heaven brought him recognition. The actor had appeared sporadically in non-main roles in various movies like April Rain and Living Among Us.
He debuted on the stage with He Asked For It. Andrew's 2020 project included the American teen series Trinkets and the upcoming movie Adverse. So while he might not be as famous as before, it appears that Andrew is taking that great degree of work to be relevant in the current wave of films being made in Hollywood. Keegan has a younger brother, Casey, who is also an actor. His daughter Aiya Rose Keegan was born in March 2016.We hope to see more of him in the next few years.
Pussycat Dolls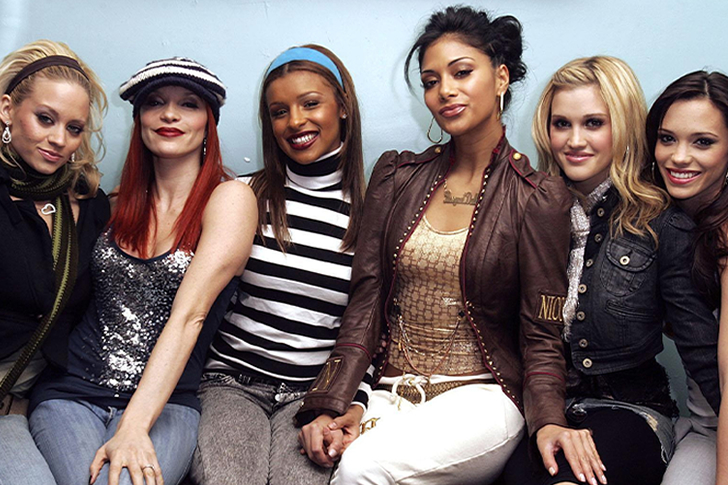 The decade which could rival the 1960s in terms of a musical frenzy can very well be the 2000s. During this time, Pussycat Dolls was at the height of their career, with the group being a household name. They dominated the airwaves then as well as the CDs. Everyone wanted a piece. However, despite their commercial success, the group was plagued by internal conflicts due to the importance it attached to Scherzinger, its lead vocalist, and the subordination of other members.
In fact, those who made investments in the seven-member group would have had a significant return due to their steep album sales. The group's downfall, however, happened shortly after they broke up, which was after the song Don't Cha came out. Several successful singles followed the hit, but after them, the world seemed to have forgotten them. A reunion happened in 2019 with Nicole Scherzinger taking the role of frontwoman. The world is waiting for more reunion songs.
Minnie Driver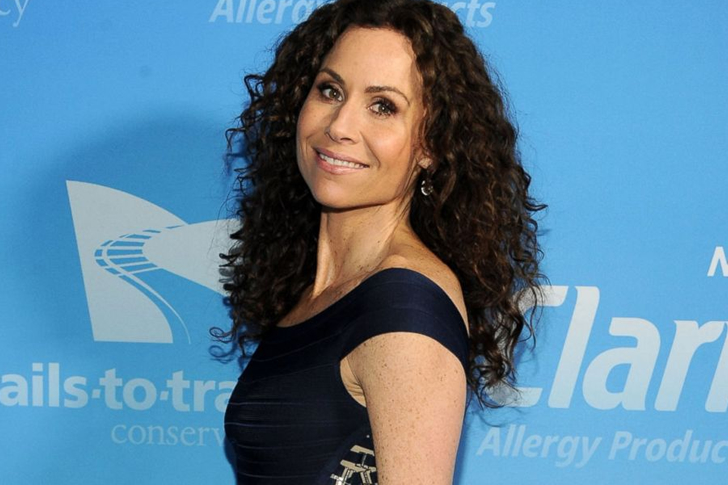 Minnie Driver was born on January 31, 1970, in Marylebone. Minnie's career is nothing short of spectacular. She has dabbled in music and acting and has excelled in both industries. When she was 19, she joined the Milo Roth band, and the group landed a contract. When she turned to acting, movie critics treated her kindly when she appeared on Ella Enchanted, The Phantom of the Opera, and Barney's Version.
She was nominated for Academy Award for Best Supporting Actress by Good Will Hunting. Her TV roles were also prolific as she starred in The Deep and Kinsey. In 2017, immigration lawyers helped the former British citizen acquire American citizenship. Her career, however, has not been that stellar since the late 2010s. Minnie is set to appear in the 2021 film Cinderella as Queen Beatrice, so we hope that this film would be the reset she had been waiting for.
Clémence Poésy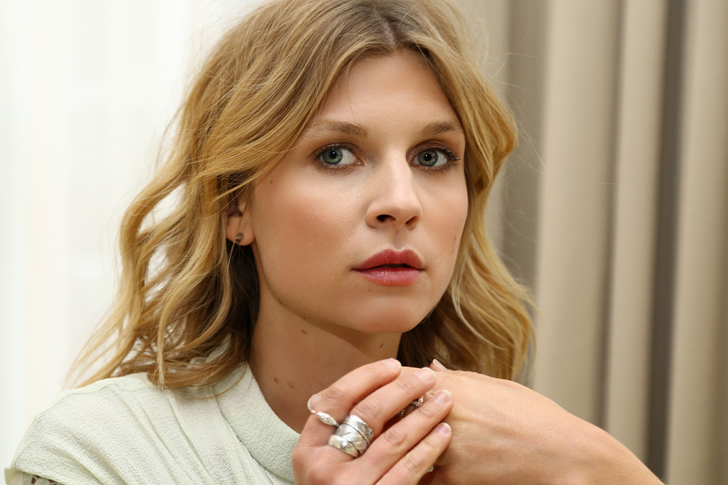 Clémence Poésy was born on October 30, 1982, in L'Haÿ-les-Roses. A true Harry Potter fan will never forget Fleur Delacour and the actress behind the character, Clémence Poésy. Her performance as Fleur was unrivaled, and for many, she was exactly as they imagined her from the books. What is sad, though, is her full potential has never been explored.
Clémence did appear in the film In Brudges, together with Colin Farel and Mr. Morgan's Last Love. Apart from those, she never had any significant roles on the big screen. Her TV career, however, was different. Clémence received the 2005 Golden FIPA for actress in a TV Series and Serial for he roles as Mary, Queen of Scots in the series Gunpowder, Treason & Plot. With the right degree of effort and timing, for sure, she can have another big break in moviemaking.
Thora Birch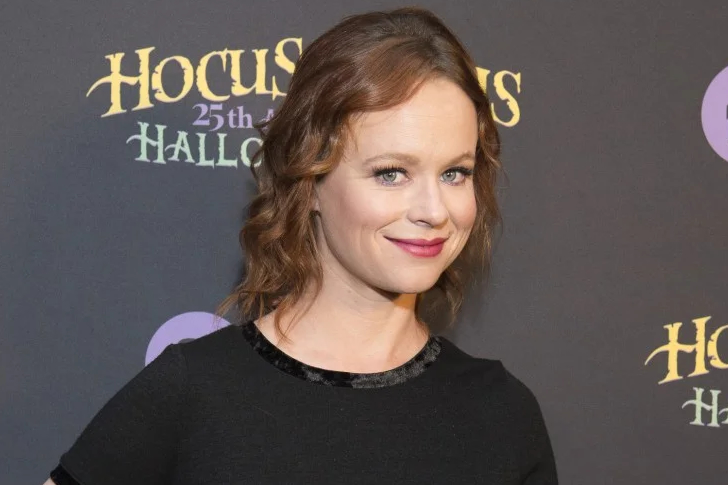 Starting out young in Hollywood can be beneficial. It means that they are recognized early by their audience. This was the case with Thora Birch, a little girl born on March 11, 1982, in Los Angeles, who, as early as the late 1980s to the 1990s, has already appeared in Now and Then, Patriot Games, and Hocus Pocus. Her breakthrough role, however, was with the movie American Beauty where she was nominated for the BAFTA Award.
Thora's performance in Ghost World earned her a nomination for the Golden Globe. Her fame fizzled towards the mid-2000s, but she still appeared in various films and has a project almost every year. For example, she played a role on season 10 of The Walking Dead. We hope that someone would make investments in her career, as it would be a loss to see a multi-awarded actress fade out of Hollywood.
Emilio Estevez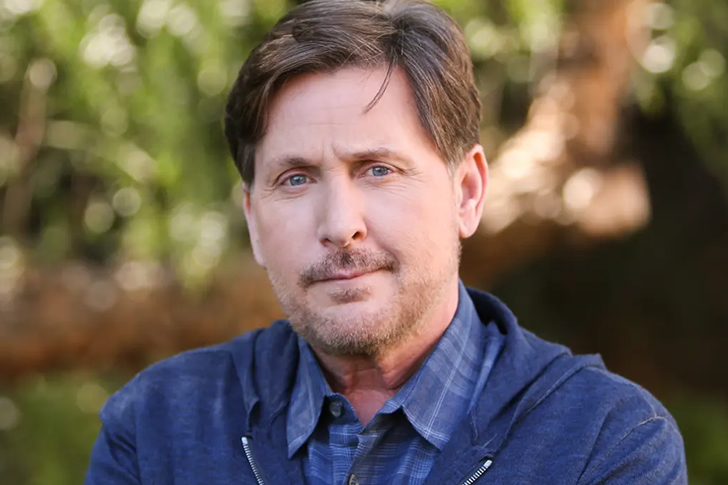 Emilio Estevez was born on May 12, 1962, in New York. The talented actor has appeared in numerous films, with some that he wrote and directed, too. What made him known, however, was when he was given credit as the leader of the "Brat Pack," a group of actors that had consistently been appearing in coming-of-age teen films. Movie critics also lauded the actor for his performance in the movie Young Guns.
He was probably forgotten as an actor because in the 1990s to 2000s, Emilio focused his efforts on writing and directing. He even dabbled in music. His known works as the director included Bobby, which granted him a Golden Globe nomination for Best Film for his work on The Public. If Emilio were to act again, he would probably do good in Western-style films as seeing him usually evokes images of the Old West.
Shaggy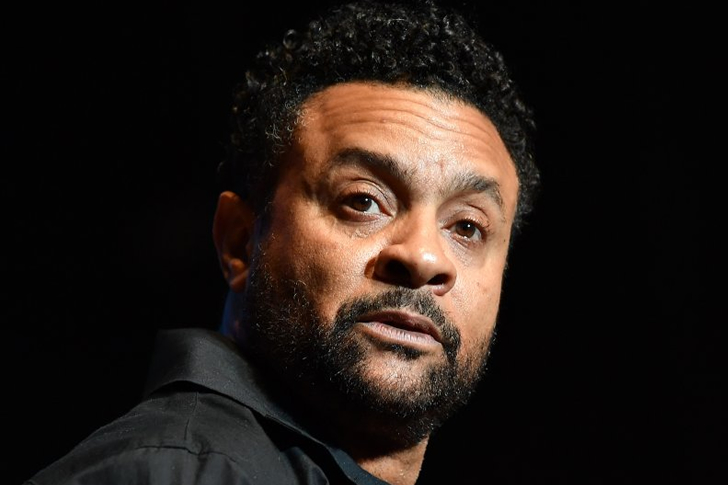 Shaggy was born on October 22, 1968, in Kingston. If you ever loved Mr. Boombastic, then you know who Shaggy is. His single became a hit after its release in 1995, and this allowed him to gain international prominence as a singer. At the height of his career, Shaggy was nominated seven times for the Grammy and won two of those for the Best Reggae Album.
What is unique about Shaggy is that he began his music career in the military when he signed up for the US Marine Corps. He served in the Persian Gulf War and reached the rank of Lance Corporal. From 2002, his music career took a downturn when the album Lucky Day failed to recreate the success he achieved earlier. With the right degree of effort, we think that Shaggy could still revive his career, though.
Missy Eliott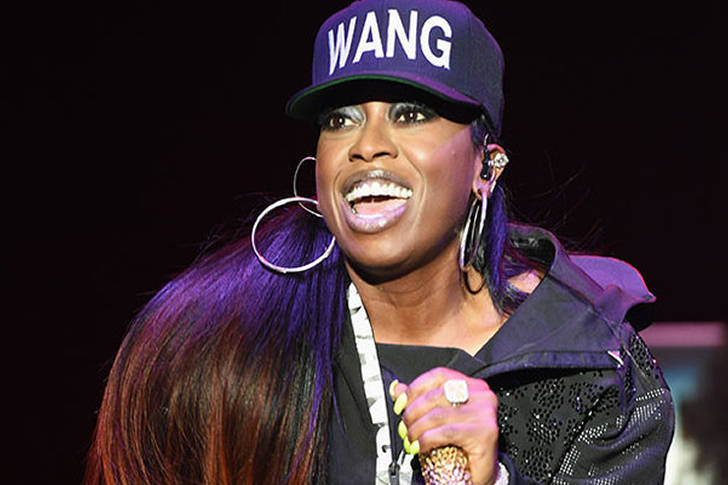 Missy Elliot was born on July 1, 1971, in Virginia. At the height of her career, Missy Elliot won six Grammy Awards for her works on hip-hop. She was a prominent figure, and people who grew up in the late 1990s to 2000s would remember her for hits like Work It, Lose Control, and Ching-a-Ling. She also went on three headlining tours. The singer was given credit for her experimental music that changed the landscape of the music industry.
She had to put on brakes on her career, though, because of her dwindling health. Missy shared that a health condition was preventing her from performing simple tasks. Many fans are worried about her well-being, but in 2011 she said that her symptoms stabilized after treatment. Once she feels like making music again, it would be great to hear from Missy once more.
Rick Moranis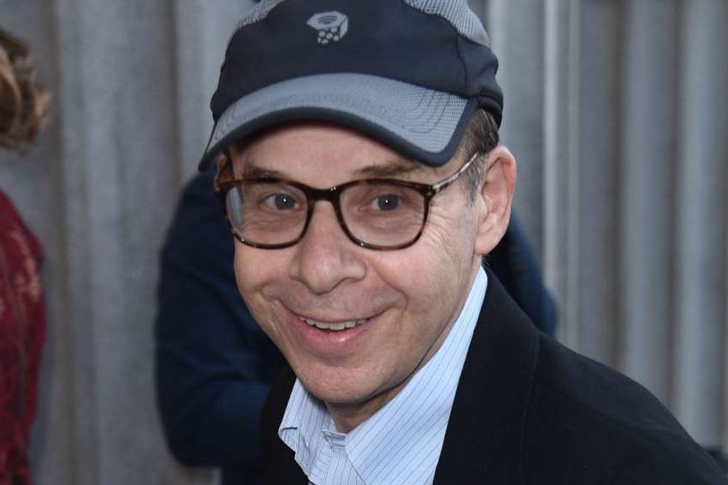 The name Rick Moranis probably is not that familiar anymore, except if you were born before the 1980s. This is because the actor's fame peaked in the period between the 1980s to 1990s. Rick Moranis was born on April 18, 1953, in Toronto. He starred in Ghostbusters, Strange Brew, and The Flintstones. From 1997, however, the actor decided to take a break from Hollywood to focus on raising his kids.
As a widower, he had to take care of everything from roof repair to tending to the garden, and that took most of his time. The actor shunned the big screen for more than two decades. His voice, however, was heard from 2001 to 2006, as he served as a voice talent for a handful of TV series. He is set to comeback with Shrunk on a yet to be released date.
Kelis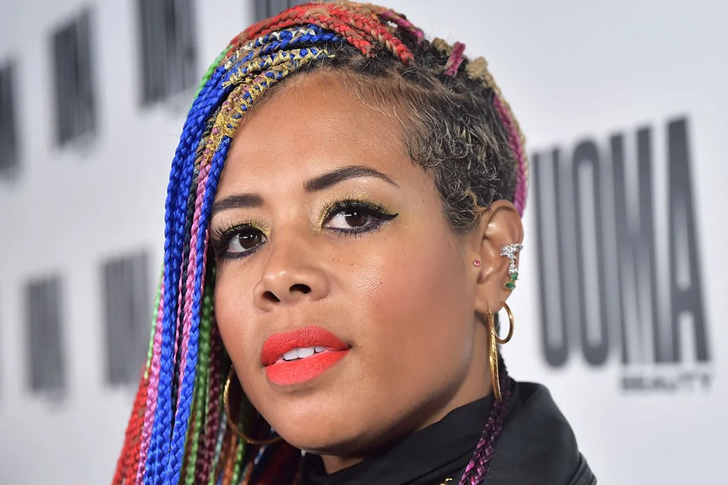 Music and cooking seem like a perfect combination of careers. After all, many people find inspiration in both of these activities. Kelis was known for both. Kelis was born on August 21, 1979, in New York. Starting as a musician, Kelis released her first album under Virgin Records in 1999, which was certified gold. She has released a total of six albums so far, with the single Milkshake gaining prominence among the many she sang. She has already got named by the Brit Awards.
While she has not forgotten her music career, the singer delved into culinary, earned a degree from the Le Cordon Bleu culinary school, and started her own barbecue sauce and a cooking show, Saucy and Sweet. Her fans will now have a taste of both her music and cooking if they are lucky to visit the set.
Nikki Blonsky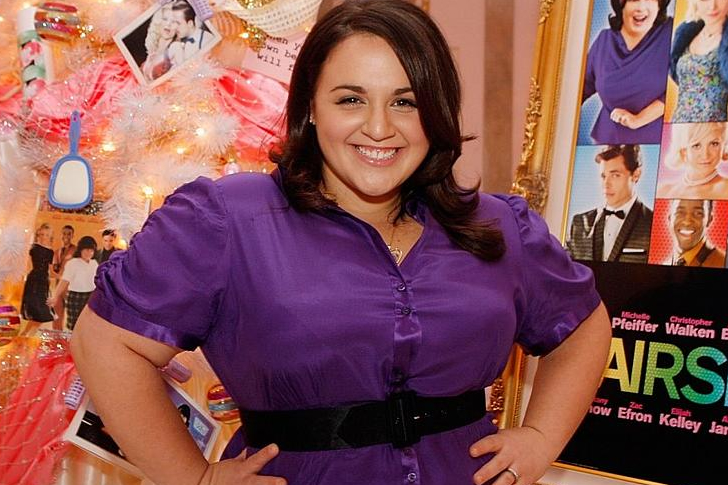 Getting nominated for a Screen Actors Guild Award, various Broadcast Film Critics Association Award, and a Golden Globe seem like an excellent way to become famous in Hollywood. After all, many celebrities compete for the said recognition. Nikki Blonsky, born on November 9, 1988, in New York, who starred in Hairspray, appeared to be on her way to fame and glam.
In the ten years following her debut, however, Nikki landed only low-budget films. Her TV appearances were equally sparse and so whoever made investments in her acting failed to get their returns. Nikki played Mrs. E in the 2019 film Ghost in the Graveyard, so she might be staging a return. It is not too late to reboot her career anyway. Other celebrities also did not do well but had been able to restart with the right manager and production company.
Brendan Fraser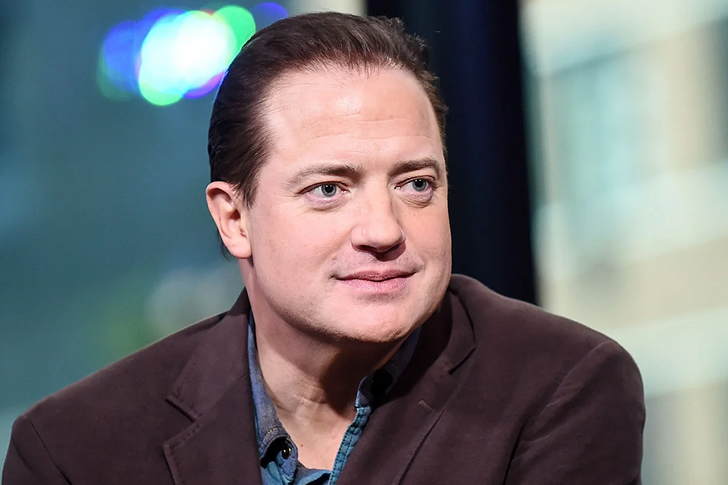 On some angles, he looks like Leonardo DiCaprio, but Brendan Fraser is definitely his own man. With him starring in a blockbuster trilogy, people expected Brendan to become someone famous. The film, The Mummy, gained international prominence, after all. Since 2008 after the release of the last Mummy and Journey to the Center of the Earth, the actor has not appeared in any significant film or TV series.
This was in stark contrast to when he was starting. He appeared as the lead in Sinbad: Beyond the Veil of Mists and Blast from the Past. Brendan's character in Blast from the Past showed he could do comedy. Perhaps, he can even explore this genre and veer away from the past adventure movies, as the risk of getting harmed while filming action scenes are higher, making him a hard sell for insurance companies!
Alex Pettyfer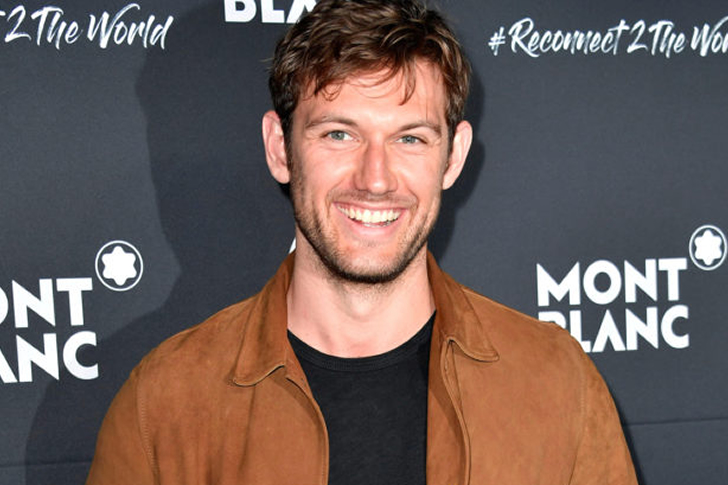 Alex Pettyfer was born on April 10, 1990, in Stevenage. The model-actor first acted in school plays and leveraged the skills he learned for his eventual titular role in the series Tom Brown's Schooldays in 2005. Alex's film debut happened the year after, with Stormbreaker playing the lead character, Alex Rider. In 2013, he played the role Thomas Westfall in The Butler. Banking on his fame, Burberry asked Alex to model some campaigns for the British luxury fashion house.
He was seen in many films over the years, but Alex also turned down some roles. People have not really forgotten Alex, but he has not been that active, perhaps owing to his dislike of the social scene in Los Angeles as one dislikes obtaining personal loans. Alex appears to be making a comeback, however, when he starred in the Netflix series I-Land, released in 2019.
Josh Hartnett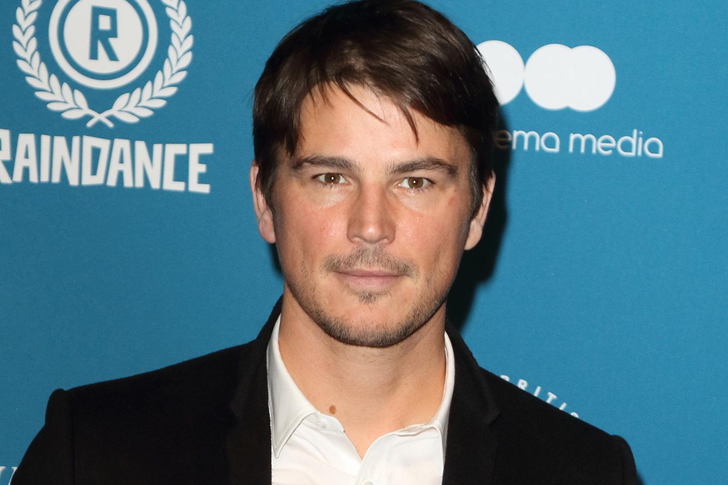 Josh Hartnett was born on July 21, 1978, in Saint Paul. The actor first drew attention to himself for his performance on the TV series Cracker. Loving the crime drama genre, he subsequently appeared in the slasher movie Halloween H20: 20 Years Later. Cracker was cut short after 16 episodes, but it is this series that made him a household name. He then tried the big screen and appeared in blockbuster movies like Sin City, Lucky Number Slevin, and Black Hawk Down.
Critics were amazed by him and were touting him as the next Leonardo DiCaprio. That did not happen, however, as he focused his career on TV. He was also active on the political scene, expressing support for lawyer and then-President Barack Obama in 2012. Josh will also appear in the upcoming Wrath of Man, which could signal a change in heart for the actor.
Meg Ryan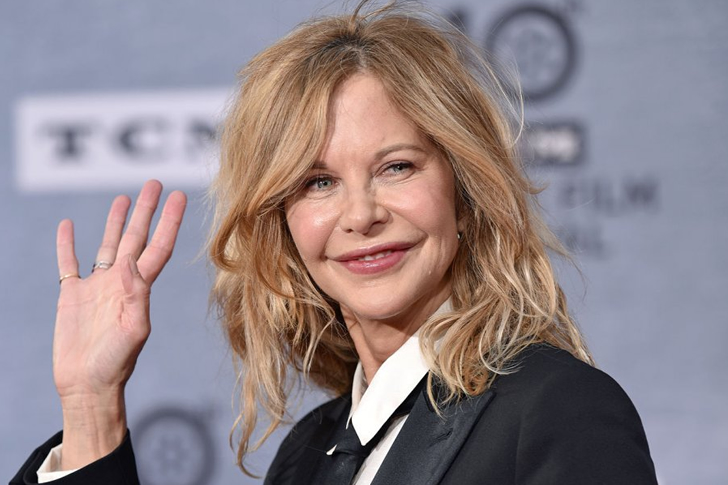 Meg Ryan was born on November 19, 1961, in Fairfield. She established herself as the queen of the romantic comedy genre when she starred in Sleepless in Seattle, Kate & Leopold, and You've Got Mail. Her performance in When Harry Met Sally was also exceptional. To her credit, Meg was only outranked by another queen, Sandra Bullock. After this happened, Meg went on to try other roles and genres.
The rom-com sweetheart started appearing in independent films like In the Land of Women with Kirsten Stewart. She also turned to directing from 2010 onwards, and critics lauded her directorial debut film Ithaca for its storyline. We believe that if Meg wants to make a comeback, it is entirely possible. After all, it took Sandra Bullock to take the crown away from her, which means she is an actress with impeccable acting skills.
Lacey Chabert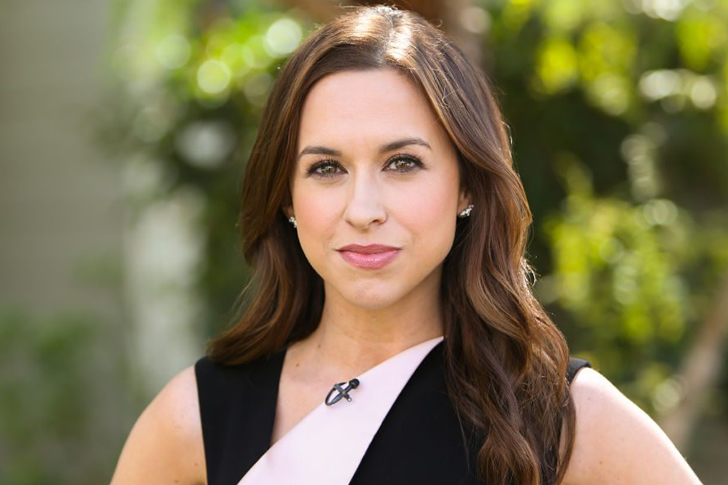 If Lacey Chabert's voice sounds familiar, it is because she was the voice behind Meg Griffin of the popular animated series Family Guy. Lacey Chabert was born on September 30, 1982, in Purvis. She was most acclaimed, however, for her portrayal of one of the main characters in Mean Girls. The voice actress had a very prolific career, with her or her voice being part of a long list of movies and TV series.
She is even called the "Queen of Hallmark Christmas Movies," having starred in 18 Hallmark Channel movies. Lacey's Twitter account is even laced with pictures of her co-stars in the various Hallmark movies she appeared on. While she has kept a low profile, a small degree of effort in the right direction can make her relevant again and reclaim her post-Mean Girls fame.
Christina Ricci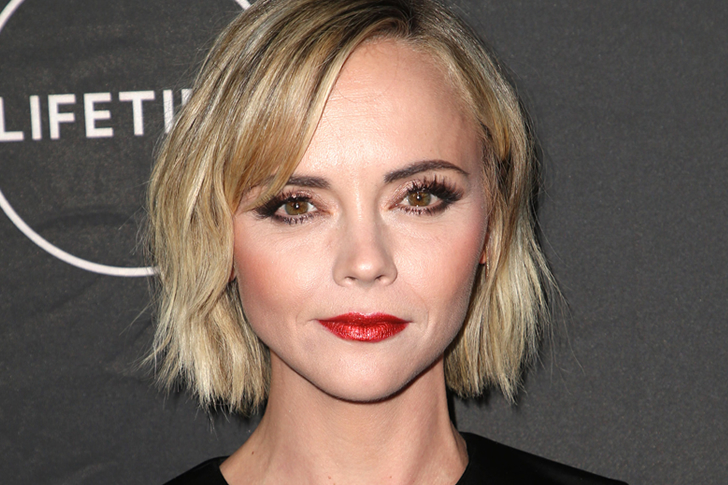 This actress became well-known in the early 1990s for taking dark roles in Monster, Sleepy Hollow, and her most noted performance so far, in The Addam's Family. What others might not know about Christina, though, is that she would do everything to get the role she wanted. When she was still in school as a child, she even punched a role rival just to land the character in the school adaptation of The Twelve Days of Christmas.
After playing dark characters, the actress also was cast as lead or supporting in other films like The Ice Storm and Pecker. Venturing into other film genres perhaps did not suit the actress. She was also unlucky with her marriage to James Heerdegen as she had to retain lawyers to help with divorcing the camera technician. Whatever the case may be, we wish her the best in what she does next.
Fairuza Balk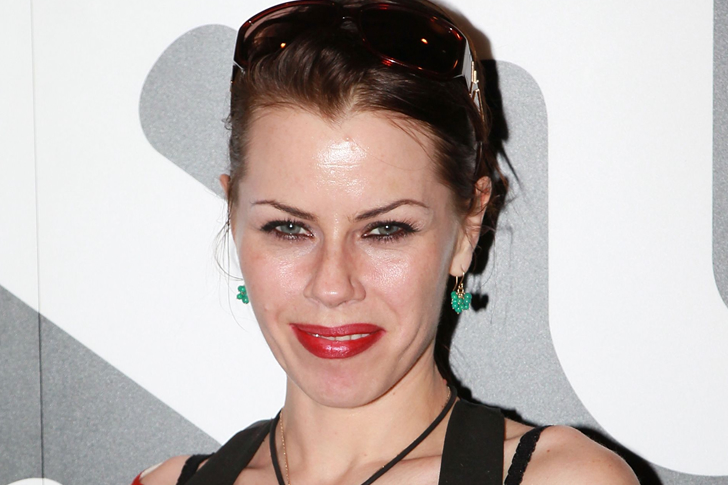 Fairuza Balk was born on May 21, 1974, in California. Best known for her performance in the 1992 film Gas Food Lodging, Fairuza was off to a good start. She received the Independent Spirit Award for Best Female Lead for this film, which paved the way for her appearance in other movies. What seemed to be a good start, however, did not turn out to be a steady rise to fame.
While Fairuza did projects almost every year from 1985 to the present, none of them recreated the success she had with her early career. She is set to appear in the upcoming TV series, Paradise City, so perhaps she is going to make it back to national recognition. If not, her long list of movies and TV series over the decades is not bad per se.
Eric Bana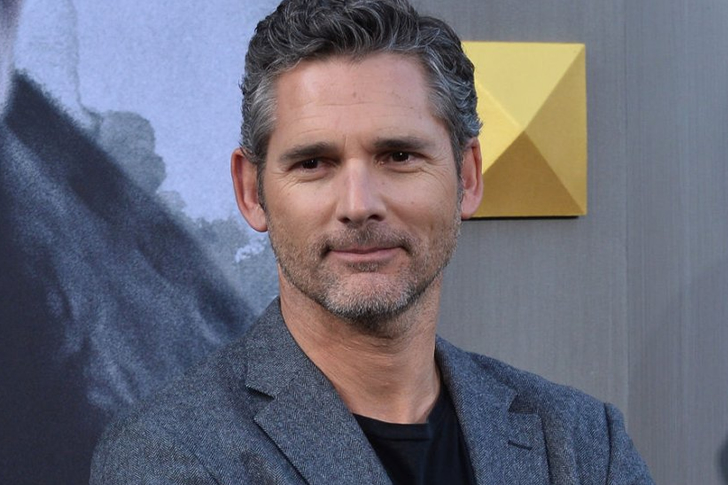 Science fiction fans remember him as Nero in Star Trek. History buffs, on the other hand, picture Eric Bana as Henry VIII in The Other Boleyn Girl. What is clear is that whatever role he plays, he has done so with the utmost degree of effort. As a testament to his acting prowess, Australia's highest film and television award-giving bodies recognized him for his performances in Full Frontal and Chopper.
Eric was cast in a variety of low-budget films and TV series, which most likely contributed to the decline of his career. The actor could also be focusing on his other interests too, like football and car racing. His first car was a 1974 XB Ford Falcon coupé powered by a 4.1L engine. As of 2020, he was reportedly filming The Dry, so he might be making a comeback.
Frankie Muniz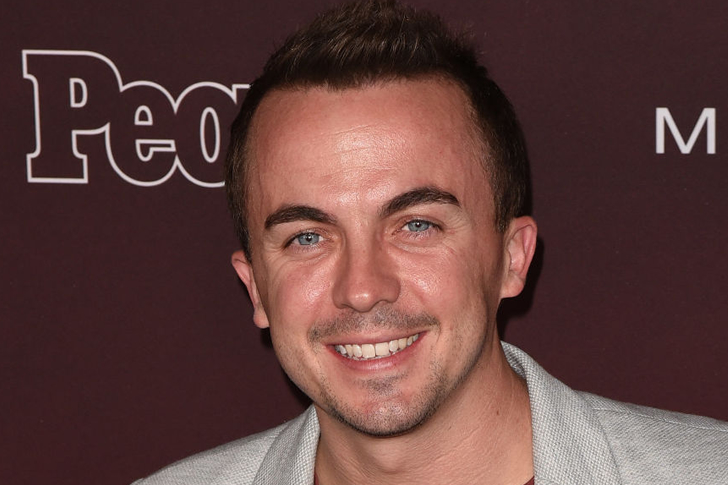 Once known for his portrayal of the titular role of Malcolm in the TV series Malcolm in the Middle, Frankie also delved into car racing after his stint in Hollywood. The child actor was once referred to as among the most "bankable teens in Hollywood." He also received two Golden Globe Awards and an Emmy nomination for his characterization of Malcolm. To add to his list of credentials, Frankie starred in films like Agent Cody Banks, Big Fat Liar, and Racing Stripes.
Frank also made investments in producing and writing shows, but it did not go as planned. He is not in the limelight anymore because he chose to focus his efforts on managing the band, Astro Lasso. Unfortunately, the actor suffered health issues from 2012 to 2013, but that did not stop him from marrying his love, Paige Price, on February 21, 2020.
Sam Worthington
Sam Worthington was born on August 2, 1976, on Godalming. The film Avatar is perhaps one of the most acclaimed films of our generation to the point that it had to wait years because the technology needed to create the movie was not available yet. Sam Worthington became part of that history as Jake Skully. He was also cast in other lead roles like Perseus in Clash of the Titans and its sequel Wrath of the Titans.
The actor proved to be handsome and excellent at acting, too, not just someone full of gas. After reprising his role in Call of Duty: Black Ops II, however, the actor failed to land lead roles anymore. While he is not totally forgotten, we hope that Sam will have another chance as part of the main cast in the future.
Lori Petty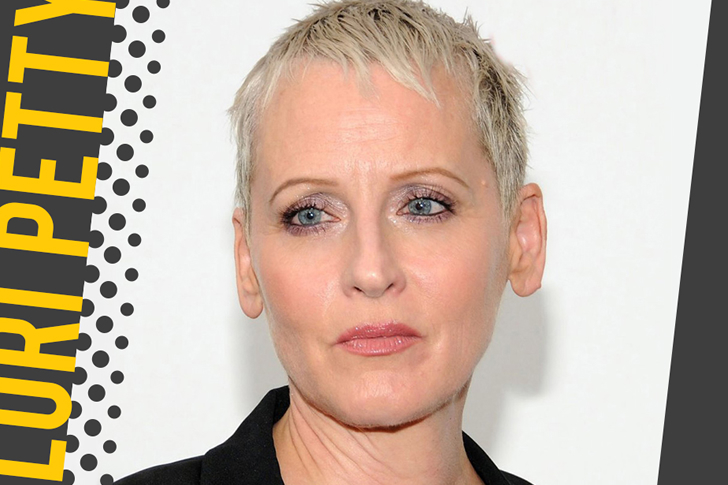 Lori Petty was born on October 14, 1963, in Chattanooga. With her career peaking in the 1990s, Lori has almost been forgotten by Hollywood. At the height of her career, however, the actress performed phenomenally in films like Tank Girl and the 1990 movie Point Break. Lori's first venture into the screen was with the TV series Booker in 1990. Throughout the 1990s, the actress appeared in many TV advertisements, movies, and TV series.
She even appeared on three episodes of the medical drama House M.D. as Janice Burke. Lori was so good at her acting that whenever she shows emotions, you could feel electricity running down your spine. She gave up acting, though, and tried her luck as a voice actor and director. Lori's directorial debut was the film The Poker House, which won awards at the Los Angeles Film Festival.
Mike Myers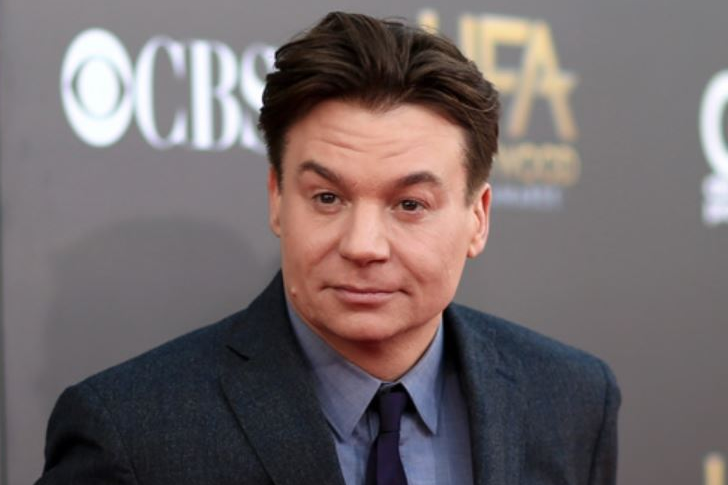 Mike Myers was born on May 25, 1963, in Toronto. Mike had his breakout in Saturday Night Live, like many other celebrities. He also enjoyed a fruitful career in Hollywood, having more than 20 films to his name, such as The Love Guru. Born of a father who was also an insurance agent and a mother who was an office supervisor, Mike had humble beginnings. He started in advertisements and then eventually found himself on TV and the big screen.
The peak of his career was said to be the Shrek and Austin Powers movies. He semi-retired from acting in 2012, focusing on being a director instead. His directorial debut was the flick Supermensch: The Legend of Shep Gordon, released in 2013. While already retired, the Canadian actor still appeared in minor roles in the films Bohemian Rhapsody and Terminal.
Vanessa Carlton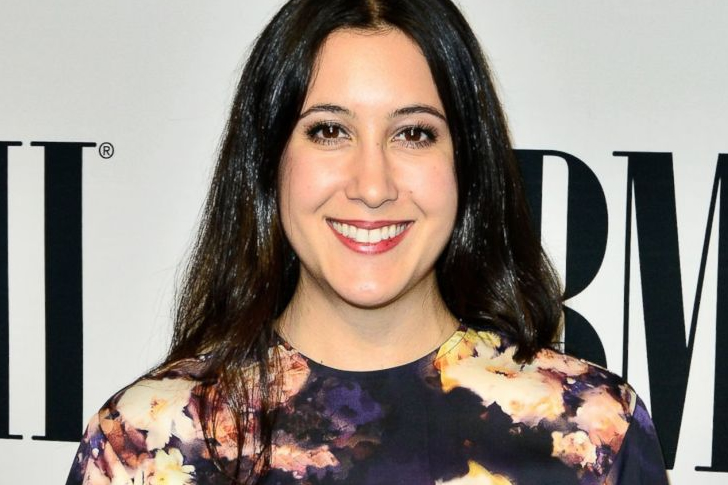 The song A Thousand Miles was on repeat within the playlists of many romance-driven boys in the early 2000s. They had Vanessa Carlton to credit for that lovely song. Vanessa Carlton was born on August 16, 1980, in Pennsylvania. The singer-songwriter first rose to prominence with that hit, which reached the top five of the Billboard Hot 100 in 2002. Then she released her first album Be Not Nobody soon after.
What was sad, though, was that her next albums Harmonium and Heroes & Thieves, did not achieve as much success, signaling the start of her career's downward move. Several unfortunate events also happened in her personal life that perhaps contributed to why Vanessa no longer wished to pursue her career. The singer, however, has been active in the philanthropy scene. We just hope and pray that someday, she makes a comeback.
Dan Aykroyd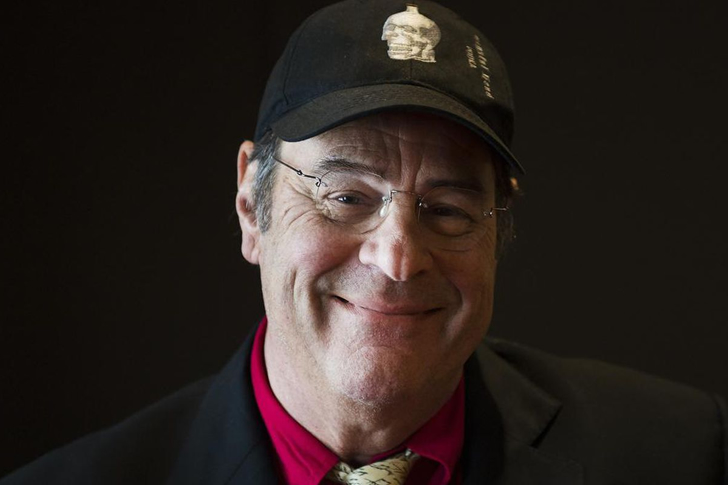 Dan Aykroyd was born on July 1, 1952, in Ottawa. Dan Aykroyd has many films and TV series under his belt, but he first gained fame on Saturday Night Live —  first as a writer and then as a cast member of the show. He was also the brain behind Ghostbusters, which eventually became a successful franchise. Dan also became the main man on his sitcom, Soul Man. The actor's career proved productive as he appeared on the big screen almost yearly.
Dan either appeared in non-main roles or worked behind the scenes as a producer. At one point, he also wanted to try his entrepreneurial skills. It was not known if the star obtained a business loan, but he co-founded a chain of music venues, House of Blues. While he may seem to have been forgotten, Dan is definitely present in Hollywood and is still making noise.
Jesse McCartney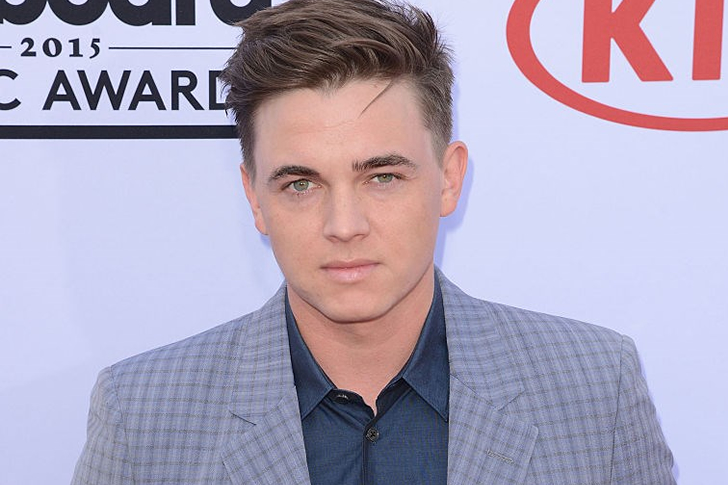 There is nothing hotter than a man who knows how to sing. Jesse McCartney had no doubt had women pining over him in the early 2000s. His singles, after all, were a hit. Among those that made people remember him were Beautiful Soul, and his duet with Anne Hathaway, Don't Go Breaking My Heart that got included on the Ella Enchanted official soundtrack. From 2007 onwards, the singer wrote more hit songs like Shake.
Being multi-talented, Jesse also dabbled in acting and appeared on A Christmas Carol. He also dipped in voice acting as Theodore in Alvin and the Chipmunks. We are not sure if he would play an excellent lawyer or doctor, but he sure nailed the role of a computer hacker on Young & Hungry. From the looks of it, Jesse might want to give acting more focus.
Ashanti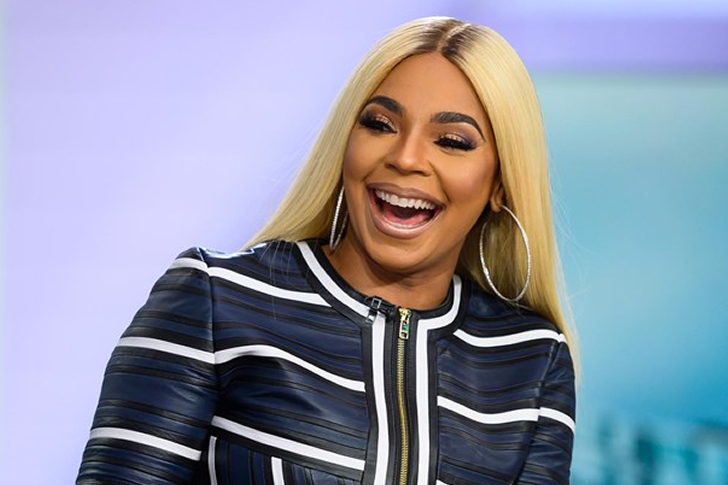 Ashanti's songs dominated the playlist of young teens in the early 2000s. It was the time of the MP3 players then, and many recall her music to be among the best. One of her greatest hits were Rock With U (Awww Baby), What's Luv, and Always On Time— all of which became huge hits in 2002. Ashanti also earned a Grammy Award for her eponymous album. She released four more albums, with her last one being Braveheart in 2014.
Ashanti has made herself scarce in the music scene since then, but she has been seen more present in political activism and philanthropy through music. She worked with Michelle Obama on a #LetsMove campaign to spread awareness on water issues. The musical artist believed that people were unaware, to a great degree, of the water problems plaguing other countries.
Camilla Belle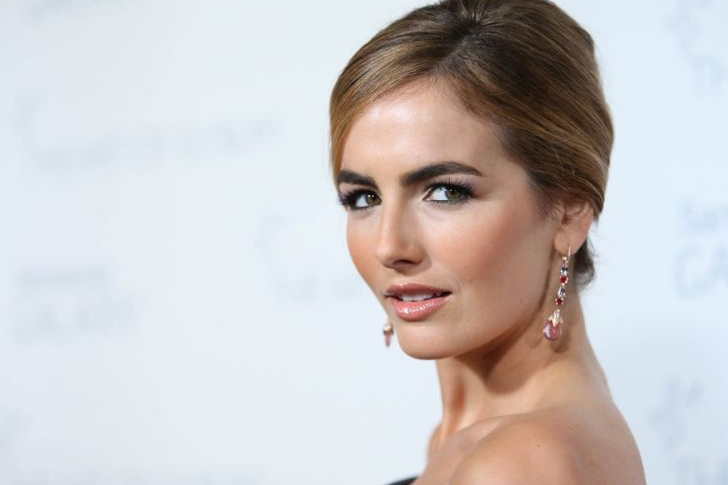 This beautiful Brazilian-American first appeared on A Little Princess as a child. Camilla Belle's performance in Practical Magic as young Sally made her famous, with a 1999 Youth in Film Young Artist Award nomination as a bonus. Camilla then went on to play the lead role on Back to the Secret Garden, followed by a hiatus of four years. She went back filming and starred in The Quiet in 2005.
The succeeding years failed to reach the heights of her early career as she only starred in minor roles on non-mainstream screen formats. So while the actress had promise, it was not enough to make her name big in Hollywood. To her credit, however, are thirty films, the last being The Mad Whale in 2017. Perhaps Hollywood is not for her, but she can always try out other genres.
Eva Mendes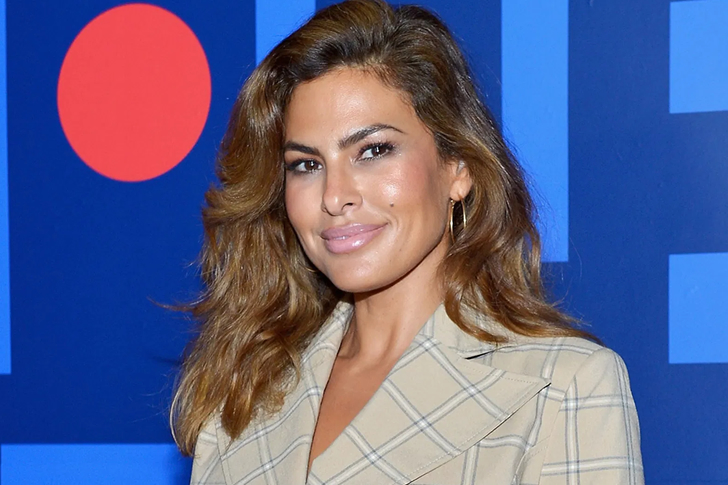 Should focusing on family and purposely veering away from Hollywood to worry about mundane things as mortgage, bills, and daily food be seen as unfavorable? Eva Mendes does not think so. Neither should anyone. Eva Mendes was born on March 5, 1974, in Miami. The actress had an up-and-coming career, having starred in Training Day, which propelled her to national recognition.
After her success on this film, Mendes attracted brands such as Rebook, Pantene, and Calvin Klein to cast her in their advertisements and be their ambassador. In 2002, she appeared in All About the Benjamins. She went on hiatus around 2011, shortly after her marriage to Ryan Gosling. Now, the couple has two lovely daughters. To show support and love for her husband,  however, Eva came out of her self-imposed hiatus to be in mystery drama, Lost River, which is Ryan's directorial debut movie.
Jesse Metcalfe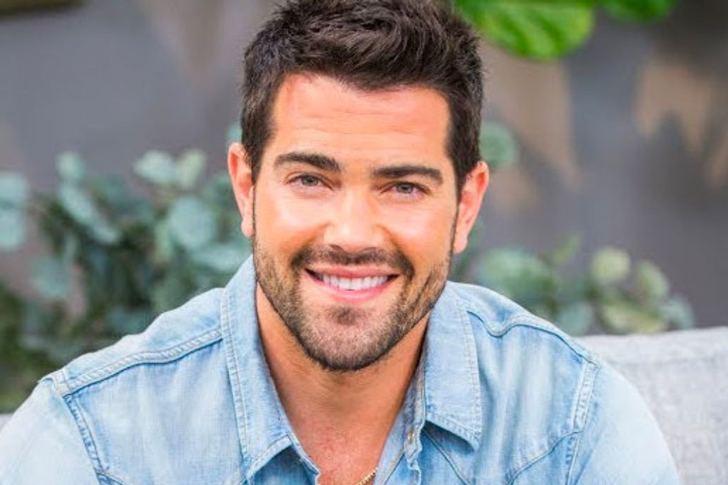 Fans of Desperate Housewives would remember Jesse Metcalfe as the alluring gardener in the TV series. While he was probably well-remembered for that role, Jesse actually made a significant jump in his career when he landed the title role in John Tucker Must Die. He also starred in Dallas, a primetime TV series. After appearing on The Tortured, however, the actor had only been seen sporadically and far between.
There could be various reasons for this, including the actor receiving mixed reviews for his roles on TV. In the past few years, though, Jesse has been seen again, with the latest being his portrayal of Derek Miller in the 2020 film Hard Kill. It would be a significant loss to see a versatile actor who has played a lawyer, a criminal investigator, and a gardener go into Hollywood's limbo.
Matthew Fox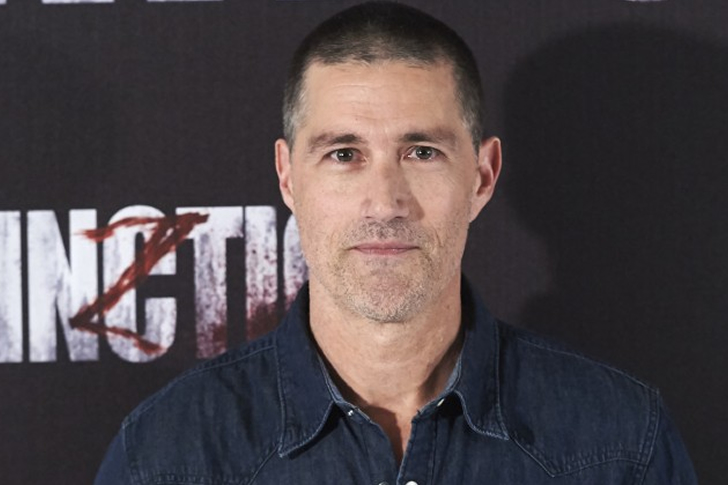 Matthew Fox was born on July 14, 1966, in Pennsylvania, he perhaps got lost in the Hollywood maze, leading to a decline in his career. The actor's rise to fame, however, began with being the main character in the drama series Lost. His performance was so remarkable that he even got nominated for both the Emmy and Golden Globe Awards.  His debut was also on TV, in the series Wings.
Matthew also had non-main roles in a handful of films— but that was about it.For a time, the former actor also got interested in flying planes. Meanwhile, in 2011, Matthew engaged the services of an attorney to defend him against a female bus driver. He appeared to be making a comeback last 2015 when he starred in Bone Tomahawk and Extinction, but we have not seen him in any movie since then.
Wesley Snipes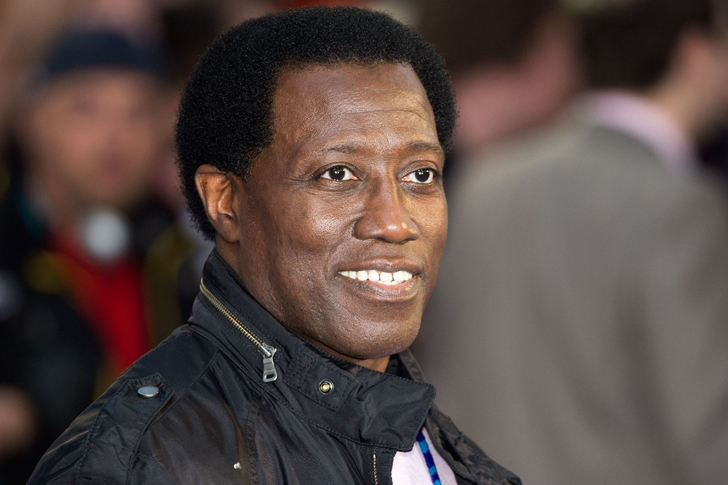 Wesley Snipes was born on July 31, 1962, in Orlanda. If ever faced with robbers trying to steal his cash and credit cards, Wesley Snipes could easily defend himself because of his superior martial arts skills. Apart from that, he is also a brilliant actor, having starred in Passenger 57, U.S. Marshals, and more prominently in the Blade trilogy.
Wesley also got recognition for his performance in The Waterdance as he was nominated for the Independent Spirit Award for Best Supporting Male. He won the Volpi Cup because of his performance in the movie One Night Stand. His career took a nasty hit when he was accused of legal issues. But not to worry! The star was acquitted, thanks to his powerful legal representation. If Wesley is planning to make a comeback, it might prove to be an uphill battle, but he can always try.
Tobey Maguire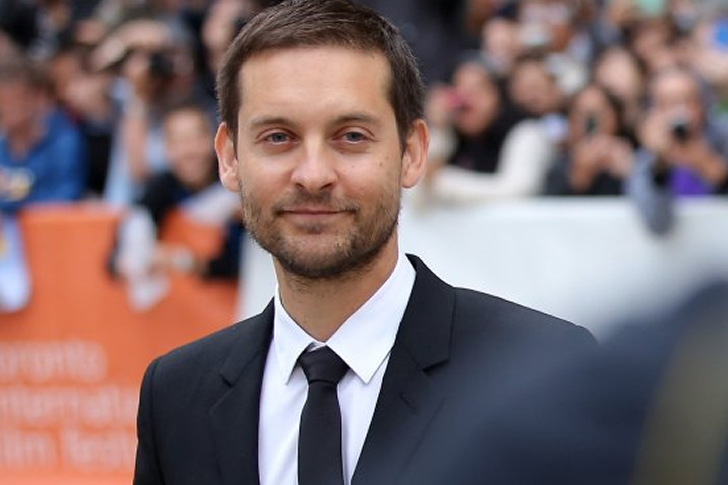 Tobey Maguire was born on June 27, 1975, in Santa Monica. Tobey's "spider-sense" did not work when the danger of being shunned by Hollywood presented itself near him. He was widely famous for his portrayal of Peter Parker, and many have lauded the first two installments of the Spiderman trilogy. The third, however, received negative reviews. A few insiders claimed that Tobey was challenging to work with, so it probably was one reason why his career fizzled out.
He made investments, however, in establishing his own production company, Material Pictures. His production house came up with Good People and Pawn Sacrifice, two relatively unknown films. Tobey produced more movies from 2014 onwards, and he is set to appear in the 2021 movie Babylon. Who knows? This might be the start of a new era for Tobey's career.
Rita Ora
The music industry is a dog-eat-dog situation, where the players need to be competitive to stay relevant. Rita Ora was born on November 26, 1990, in Pristina. She had an excellent headstart early in her career. She broke out with the song How We Do (Party) and RIP in 2012. Both singles reached the top of the UK Singles Chart that year. Her second album, however, was six years in the making, and it failed to hit the same degree of prominence as the first one.
Although the singer had associations with Coldplay and other famous personalities, it was not enough to support her career. Indeed, in an industry dominated by Lady Gaga and Taylor Swift, it would be challenging to thrive. Rita could perhaps explore acting more, given that she tried that when the singer-actress appeared on Fifty Shades of Grey.
Daniel Day-Lewis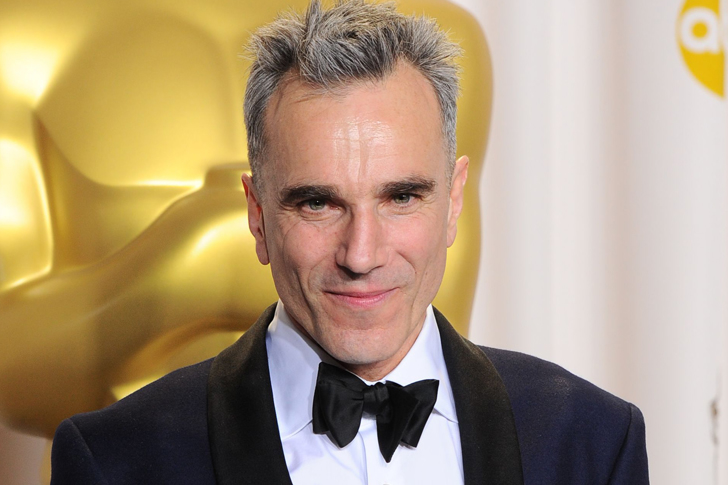 If you won three Oscars for being the Best Actor three times, Hollywood might forget you, but the people would not. Daniel Day-Lewis was one such actor. He had taken breaks in acting, often years at a time, but when he comes back, he still carries the charisma. Daniel considers himself retired from acting now, but at his peak, he won four BAFTA Awards for Best Actor, two Golden Globe Awards, and three Screen Actors Guild Awards. The English actor was even knighted for his services to drama.
When he first appeared in the 1982 film Gandhi as a thug boy, he gave it his all. An improved Daniel was also seen in the episode "The Insurance Man" from the 1986 series Screen Two. This just proves that even from the start, Daniel had so much to offer.
Jennifer Love Hewitt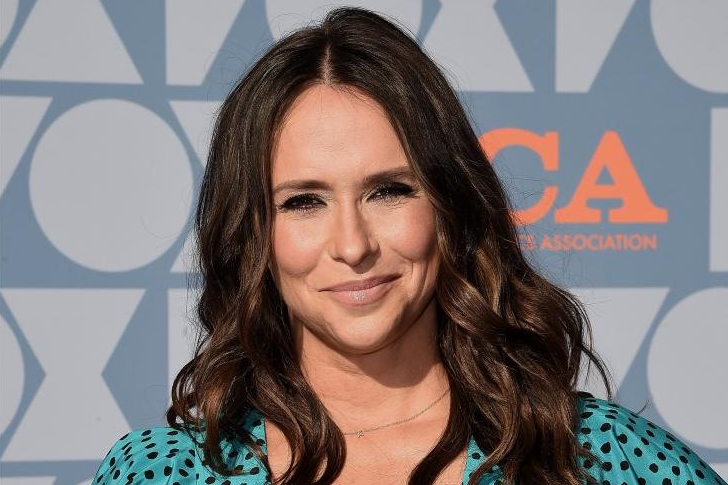 Jennifer Love Hewitt was born on February 21, 1979, in Waco. Jennifer put meaning to the word "special" for her character Special Agent Kate Callahan, from Criminal Minds. Her portrayal of a tough agent and a loving mom inspired many working mothers out there. The crime genre has recently taken the front seat in streaming services. With its popularity, TV crime dramas have taught audiences about the importance of an excellent home security system and CCTVs, as intruders abound.
The actress, however, has acted more on the big screen, many of which were notable. These include: I Know What You Did Last Summer and The Hunchback of Notre Dame II. After 2013, however, she stopped making movies and focused on appearing sporadically in TV dramas. This was because she married Brian Hallisay and started building a family.
Brandon Routh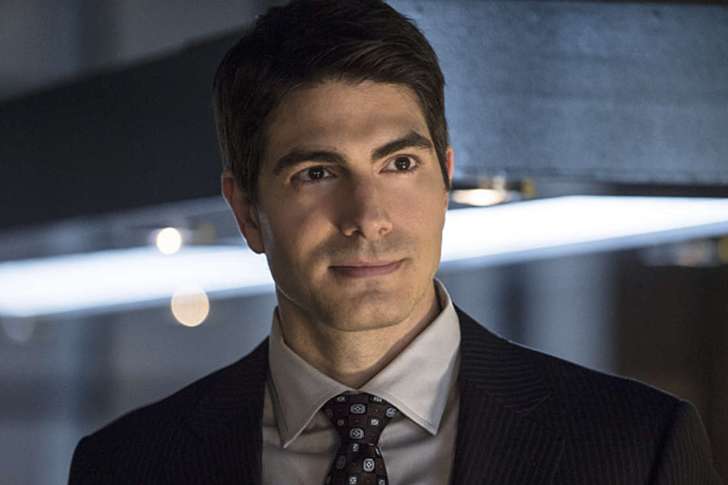 Brandon Routh was born on October 9, 1979. He is an American actor and former fashion model.There would usually be high expectations if an actor or actress were to play iconic roles like Superman, James Bond, or Wonder Woman. A certain level of charisma is needed, and so that celebrity has to make investments in making sure the audiences favor him.
This appeared not to be the case with Brandon, who played the titular character of Superman in the 2006 release of Superman Returns. Critics say his portrayal did not enamor the fans, and so Brandon's career somehow ended with the negative criticisms. He was later cast in Arrowverse and in DC's Legends of Tomorrow in a starring role. Brandon had such promise when he appeared on ABC's Odd Man Out, so we hope he finds his niche soon and then goes back to acting.
Kerri Green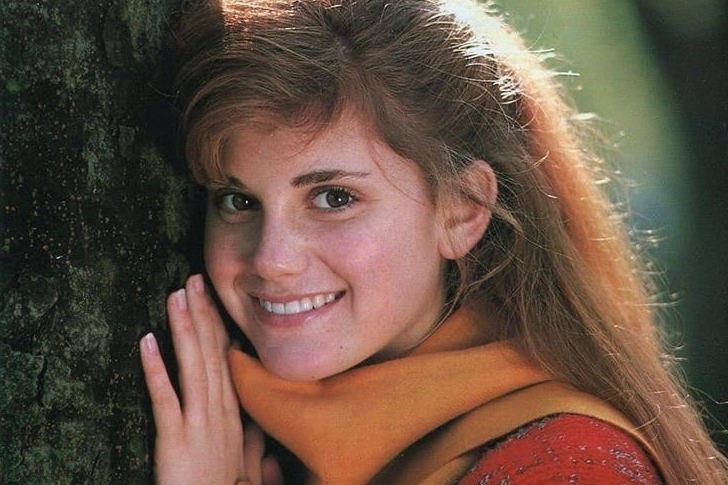 Kerri was a well-acclaimed actress of the 1980s. Born on January 14, 1967, she is an American actress. Kerri is probably best known for his young roles in a series of teen movies in the 1980s.Apart from her performance in The Goonies as a cheerleader, she was also lauded for her portrayal as the center of a love story in the movie Lucas. Kerri made movies and appeared on TV until the early 2000s, but her career peaked in the late 1980s.
As such, she was forgotten by most of those who admired that time. She took a break from acting then to get a degree from Vassar College. She ended up co-founding her own production company with Bonnie Dickenson, Independent Women Artists, which produced the 1999 film Bellyfruit. We hope to hear from Kerri either as an actress or as a producer of great movies in the coming years.
Taylor Kitsch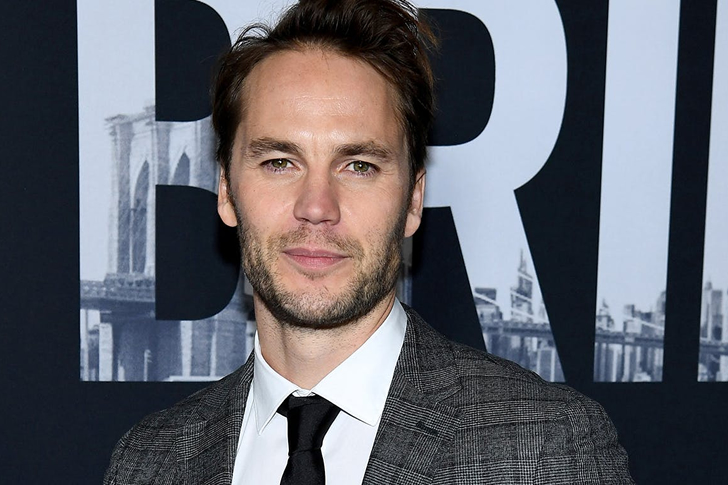 Best known for his acting in the TV series Friday Night Lights Taylor was a well-known actor, born on April 8, 1981. The Canadian model and actor starred in the TV series True Detective and the TV film The Normal Heart. When the actor was starting his career in 2002, he did not have to worry about home security systems because he was mostly homeless, sleeping on subway trains.
When he finally found a job, it was as a model for various ads. In 2008, the actor landed the role of Gambit in the X-men spinoff X-Men Origins: Wolverine. Taylor has not been cast as the lead or supporting in recent years except for the 2013 movie The Lone Survivor, where he played Lt. Michael P. Murray. He now lives in Austin, Texas, after purchasing a 3.64-acre piece of land there.
Sara Paxton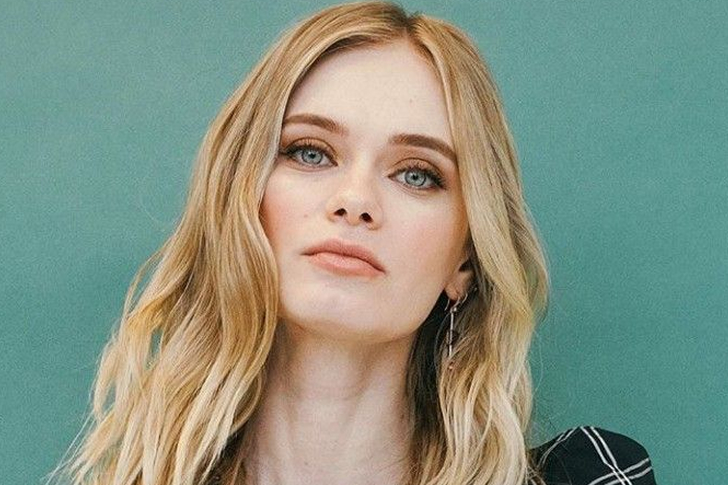 Sara Paxton was a teen actress in the late 1990s to 2000s, She was born on April 25, 1988, grew up in California and began acting as a child,and she starred in numerous films such as Sleepover, Aquamarine, and The Ruby Princess Runs Away. While she debuted her career in Liar, Liar, alongside Jim Carrey, it turns out that her performance in Aquamarine was so stunning that it gained her mainstream recognition.
Critics even compared Sara to Reese Witherspoon. We are guessing it's not only because of their paralleled talent but their similar looks as well. Her career, however, took a downturn when she failed to land major roles towards the late 2000s. While she was given credit for her role in CW's The Beautiful Life and Enter Nowhere, none of her portrayals earned critical acclaim as she did previously.
Mischa Barton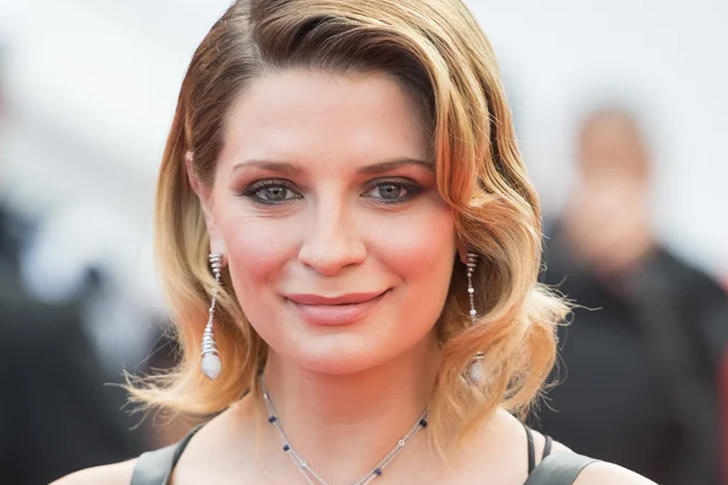 Making a guest appearance on All My Children, Mischa did not know she would be a famous celebrity someday. Her debut on the TV series was the first step towards stardom, and she later appeared in Lawn Dogs and Notting Hill. Mischa was later brought to mainstream fame by her portrayal of Marissa Cooper in The O.C. From 1994 to 1997, the actress also tried her luck with stage acting, and she was not disappointed, as she made it to One Flea Spare and Where the Truth Lies.
After starring alongside famous actors like Bruce Willis, Mischa's fame seemed to have taken a downturn. She still appears in many films, but her name does not command as much now. Mischa admits to being a fan of magic, so we hope that without electricity, and just pure magic, she can bring a spark to her acting career once more.
Jessica Biel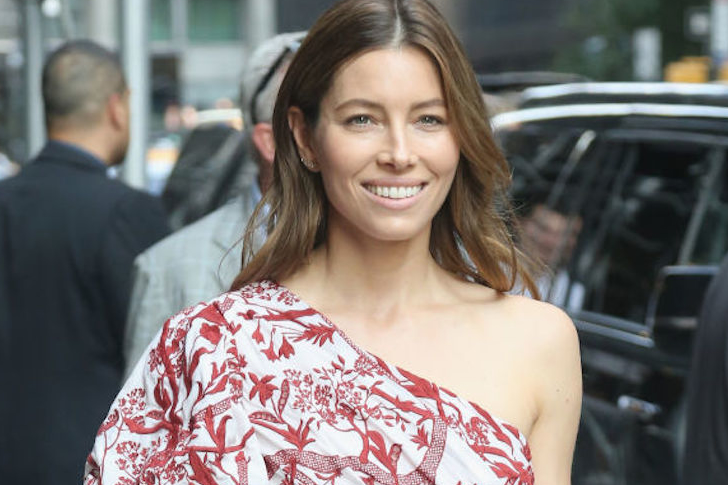 Jessica Biel was born on March 3, 1982, in Minnesota. The gorgeous actress first came to recognition when she won the Young Artist Award for her performance in Ulee's Gold. Nothing could top her acting skills, though, in The Texas Chainsaw Massacre, where she played Erin Hardesty. Jessica had a bright future ahead of her, and she was offered prominent roles in films like The Illusionist, Hitchcock, and Bleeding Heart. She took part in the film Shock and Awe in 2017.
Sometime in 2012, however, she did not appear as much anymore. This was partly because she decided to be behind the camera, making investments as a producer. She also got married around that time to Justin Timberlake. Since then, the star has decided to devote more time to family and political activism. If she does make a comeback, for sure, she will be successful.
You've Reached The End