These Celebrities Don't Only Find Success In The Entertainment World But In The Business Too!
Many celebrities have successfully made a huge name in the entertainment world that they also become some of the wealthiest. With the number of TV, movie, endorsement, commercial, and other projects here and there, their net worths just become bigger and bigger as time goes by.
There will be a lot of stars that will come to mind, such as the A-list celebrities Brad Pitt, Keanu Reeves, and Al Pacino; the performers Rihanna, Lady Gaga, and Robin Williams; and the list goes on. There are a lot of them, mind you, but what do these stars have in common aside from being celebrities?
They all put their wealth to good use, craft the best investment planning, and invest in the most lucrative business that you can think of. Fortunately, they all found success in it, and some are even on their way to build an empire.
If you want to get an idea of how these celebrities have made it big in the business world, take a look at this list that will inspire you to start your own.
Lady Gaga –  $320 Million  –  Makeup Line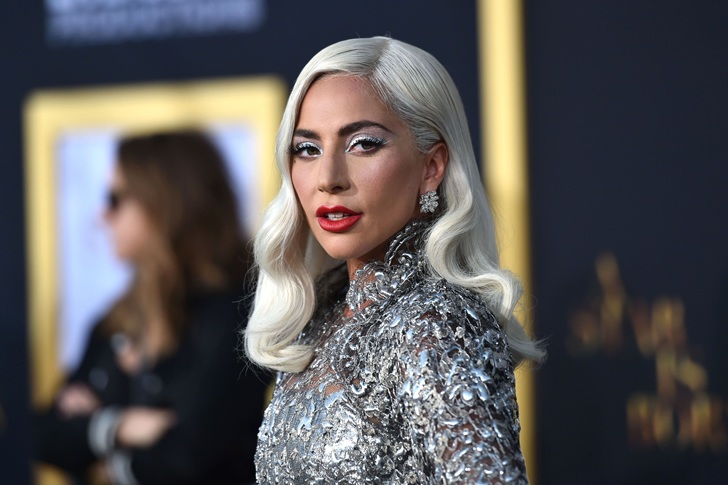 The pop royalty that is Lady Gaga has been not only a music icon to the public but also a fashion and beauty icon. Although her taste is eccentric and always goes beyond the norm, she has a lot of fans and is loved by so many. Along with her advocacy to promote body positivity and embracing yourself for who you are, Lady Gaga decided to use some of her investment money on putting up a beauty line.
Her makeup company named Haus Laboratories was launched in 2018. She said that one of her inspirations in putting up the venture is her makeup artist Sarah Tanno who has always been there for her through thick and thin. According to the singer, Sarah has literally picked her up and dolled her up to make her feel better – so she made the line with her.
 Dwyane Wade –  $170 Million  –  Food and Beverage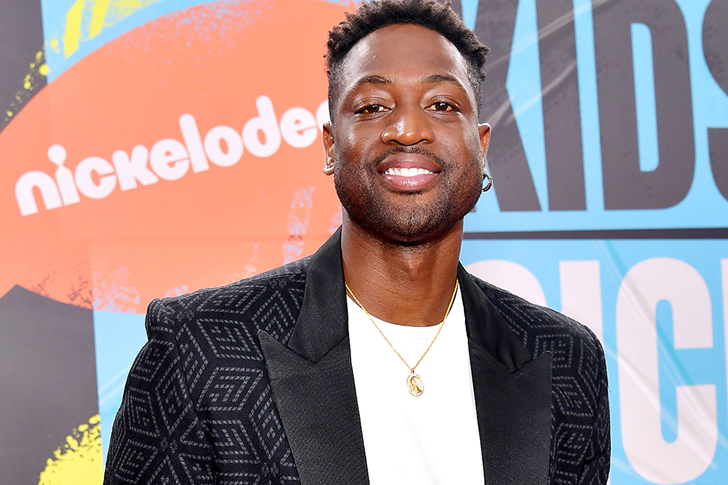 Dwyane Wade is a professional basketball player who spent 16 years in the NBA. He earned an estimate of $200 million playing in the professional league. His endorsements from Converse, Nike, Jordan, and later on, Li-Ning made him earn over $100 million. Due to his injury early in his career, Dwyane decided to venture into business.
His first venture in the restaurant business may not be that successful and gave him problems, but this did not stop the basketball player to carry on and learn from the mistakes that he made. Dwyane started another restaurant with his former teammate Udonis Haslem called 800 Degrees. He also collaborated with Jayson Pahlmeyer and started a wine company called D Wade Cellars. He credits what he learned from basketball into how he runs his businesses. For one, Dwayne believes that teamwork is very important in winning championships. Understanding different personalities and knowing the strengths and weaknesses of your teammates as well as yourself could make the difference in making the business successful. As of 2021, Dwyane's net worth is estimated to about $170 million.
George Lucas –  $7 Billion  –  Film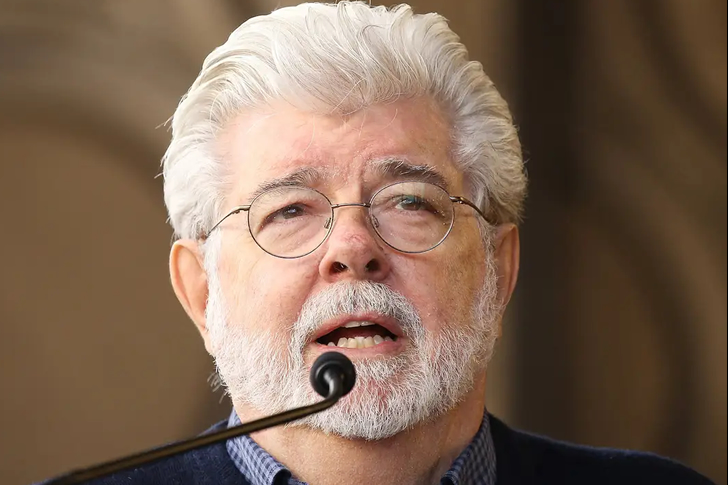 George Lucas is well known American film director, producer, screenwriter, and entrepreneur.  The main man behind the franchise Star Wars and Indiana Jones gets credit for being one of Hollywood's richest celebrities. He founded Lucasfilm in 1971, and later on, sold it to Disney which earned him $4.1 billion. In 1979, he founded Pixar Animation Studios, a computer animation studio which he sold for $5 million to Steve Jobs. George's massive wealth is due to his creation of the trilogy Star Wars. The film's merchandise and video games alone earned over $20 billion. He continued to increase his fortune by producing the Indiana Jones movies, which grossed over $100 million.
George also made a lot of business ventures to keep him busy. He created Industrial Light & Magic in 1975 to do special effects for his films. He turned it into a service company and created a market for filmmakers. George's story is very inspirational knowing that his passion is the key to his success.
Gwen Stefani –  $110 Million  –  Fashion Line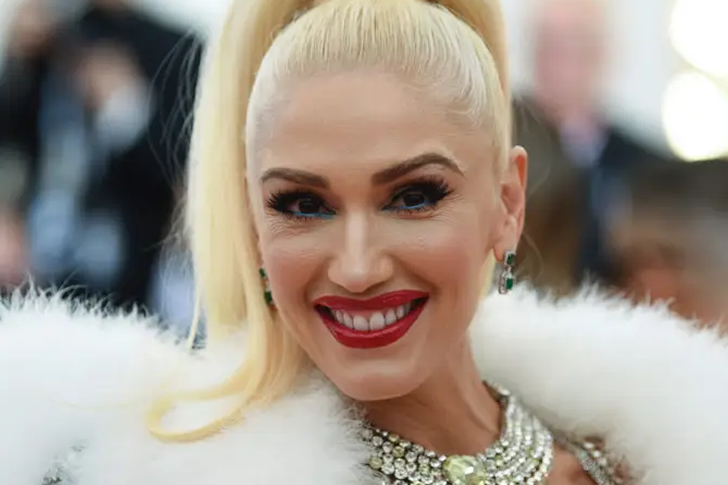 Pop icon Gwen Stefani has bloomed in her career in the past years. The celebrity started out as the lead of the band No Doubt and then soon ventured into her solo journey. She is known for being one of the notable judges of The Voice as well where she shows her vocal prowess by mentoring aspiring singers. Not a lot of people realize that she is also a successful businesswoman.
Because of her very fruitful career, Gwen was able to afford to use her investment money to create her fashion line L.A.M.B. This endeavor reportedly makes up to $90 million every year. Along with her reputation as the owner of the brand, her partnerships with Apple and Target also prove to be very beneficial to the business. Her brand includes clothes, accessories, bags, fragrances, and shoes. Of course, Gwen wears her items all the time and promotes them, too.
Robin Williams –  $50 Million  –  Philanthropy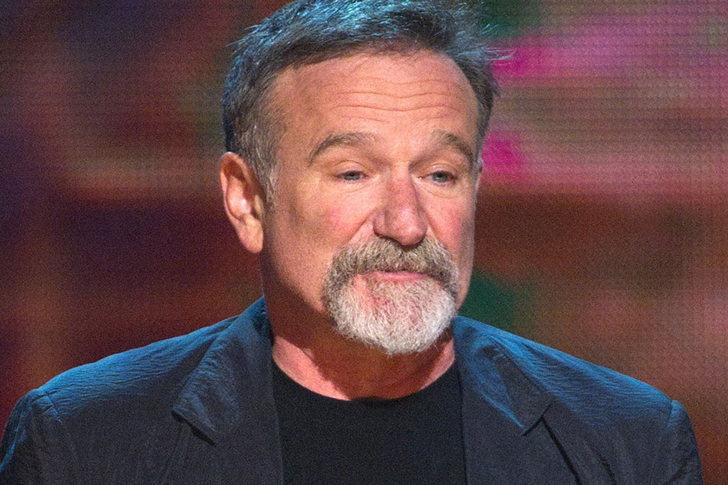 Robin Williams has been a household name in the movie industry. Through all his work in the different films that he has done, he was able to contribute a lot to entertainment and at the same time earn a fortune from his career.
With his earnings, he decided to give back to the people by engaging in some philanthropic work. In 1986, he and colleagues Billy Crystal and Whoopi Goldberg found Comic Relief USA, a yearly benefit with the help of HBO who funded homeless families. In 2014, they raised up to $80 million. On top of this venture, he also gave his investment money to Windfall Foundation, an organization he put up with his wife Marsha Williams. His philanthropic works and all the other ways to give back to the people have made them love him more. He showed love to the public in more ways than one.
Snoop Dogg –  $135 Million  –  E-Games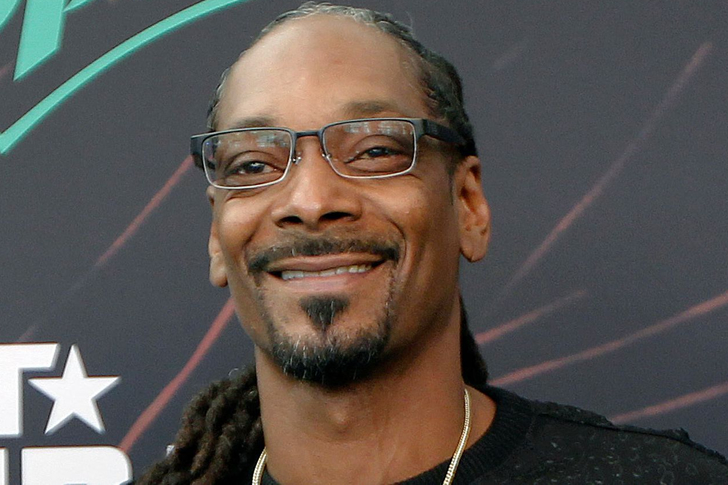 Snoop Dogg is an American rapper born on October 20, 1971. Having a successful career in the music industry made it possible for him to also be a successful businessman. In 2013, he launched the Snoopify app where users can paste Snoop's face onto their photos. The rapper has also shown his passion for video games. E-sports is one of the biggest industries at this time, so it is a no-brainer for him to invest in it creating the Gangsta Gaming League.
Digital platforms are not the only things Snoop placed his money on. He also has other business ventures like putting up the companies Casa Verde Capital, Merry Jane, and Snoop Dogg Slippers. With all his investments in different companies, Snoop Dogg's estimated net worth amounts to almost $135 million. No wonder he is always living the high life.
 Ryan Reynolds –  $80 Million  –  Communications
Ryan Reynolds is one of the hottest actors in Hollywood as well as one of the hottest emerging businessmen as well. Because of his numerous film credits, he was able to amass quite a fortune. Through his huge paychecks, he was able to make a number of entrepreneurial pursuits.
One of these is investing in dating apps. In the middle of 2020, Tinder, Hinge, OkCupid, Plenty Of Fish, and other popular dating apps broke away from their parent company to be independent. One of the new board members of the new organization is Ryan who is determined to take care of the business. Other than this, he also announced his low-cost cellphone carrier company Mint Mobile. He posted on his Instagram account that he would be the newest customer of his own business. The proud owner is very excited about his new business ventures.
Tyra Banks –  $110 Million  –  Ice Cream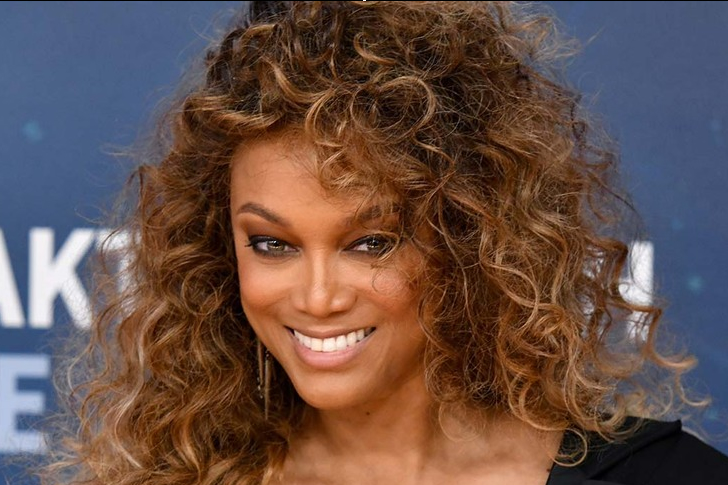 Model and ultimate fashion icon Tyra Banks has been slowly making her way to the top. With her rise to fame, she has transformed the standards of Hollywood beauty and has introduced so many young people to their dreams. With all that she has done for the modeling and fashion industry and her stay in the TV industry, she has amassed quite a lot. Her huge net worth of $110 million would be quite a waste if she just let it sit.
With her great money management skills, she managed to start up multiple business ventures along with her career in entertainment. One of her businesses is an ice cream company. Her love for fashion is apparently equal to her love of all things sweet. Her "smize" signature in America's Next Top Model was the central theme and the name of her company. "Smize" means to smile with your eyes, and truly, those who have a cup of Smize Cream end up with sparkling eyes.
Brad Pitt –  $300 Million  –  Philanthropy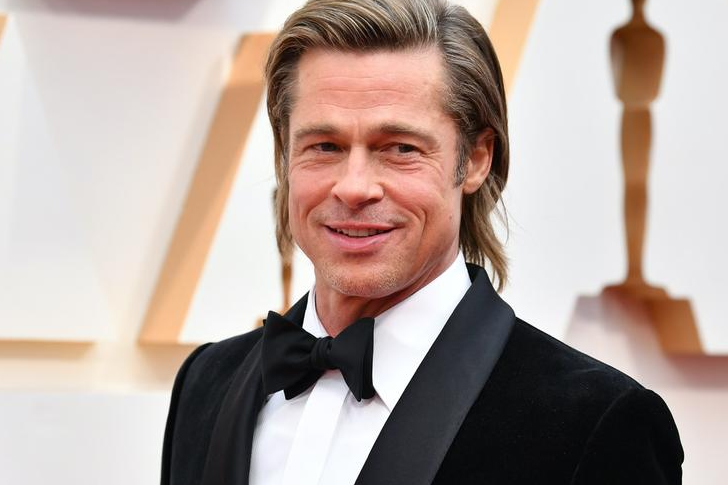 The stunning and utterly popular Douglas Mitchell Pitt, or more popularly known as Brad Pitt, was born on November 2, 1966. He is not only one of the hottest actors in Hollywood but is also an entrepreneur, an investor, and a philanthropist. He and his former wife Angelina Jolie have been known to adopt kids from third world countries and give them a good life. Other than their adoptive children, they also go to Africa and do a lot of charity work themselves.
As the official Goodwill Ambassador for the United Republic of Tanzania since April 2010, Brad has been doing a lot of work with regards to charity and advocacies. Certainly, his net worth of $300 million from all his film credits helps with his causes. He founded Care To Learn, an organization that raises funds to address problems in hunger, health, and hygiene of poor children. He is also the owner of Pitt Technology Group, a company that develops medical offices, and one of the board members of WorldServe International, where he focuses on water access projects in East Africa.
Derek Jeter – $185 Million  –  Media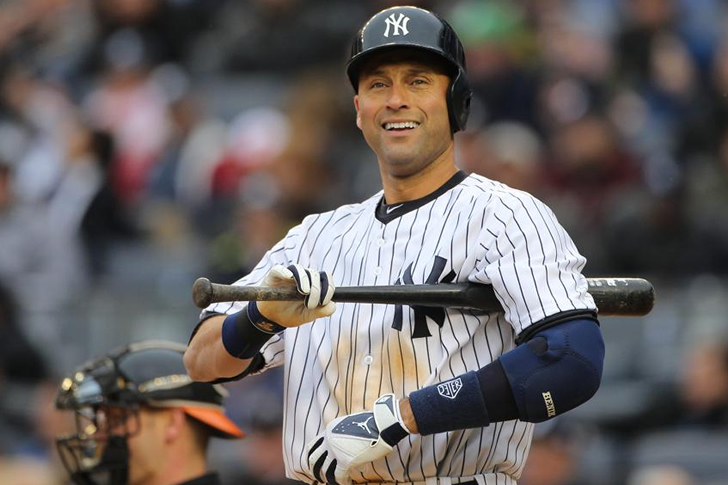 Derek Jeter is the founding publisher of a new website called The Players' Tribune. The website will be an outlet for different athletes to speak their minds. He thinks that the fans deserve to know the athletes more. Derek made $400 million when he was still playing baseball. He also gave credit to his endorsement deals with Nike, Gatorade, and Movado which contributed to his fortune. Together with Simon & Schuster, he launched Jeter Publishing with its first book called The Contract.
Derek truly loves baseball, the sport that supported him and gave him the knowledge he needs to become an entrepreneur. He also became a part-owner and chief executive of the Miami Marlins, the team that Derek helped to rebuild, allowing them to land their first playoff spot in 17 years. He is happy to be the CEO of the Miami Marlins, but his website, The Players' Tribune is his main business focus.
Mike Tyson – $300 Million  –  Resort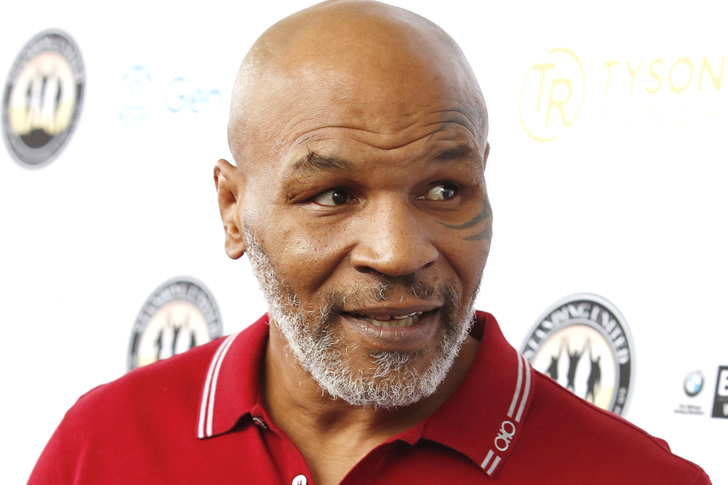 Mike Tyson might have been known to be one of the most popular athletes in the world, but now he is known as a businessman who founded the company, Tyson Holistic Holdings. Mike reached heights with his boxing career as the heavyweight champion of the world. When he retired from his profession, he decided to make an investment in a new business.
His first few steps into this business venture eventually turned into a 400-acre resort. What used to be just a plantation is now a leisure spot open to the public. His company was created in 2016, and over the years, he has rebranded his company as The Ranch Companies. He prides on the naturalness of his product. Unlike his competitors, his goods have all the necessary stuff in them without the artificial additives, according to the former athlete.
Ryan Seacrest – $450 Million  –  Gadgets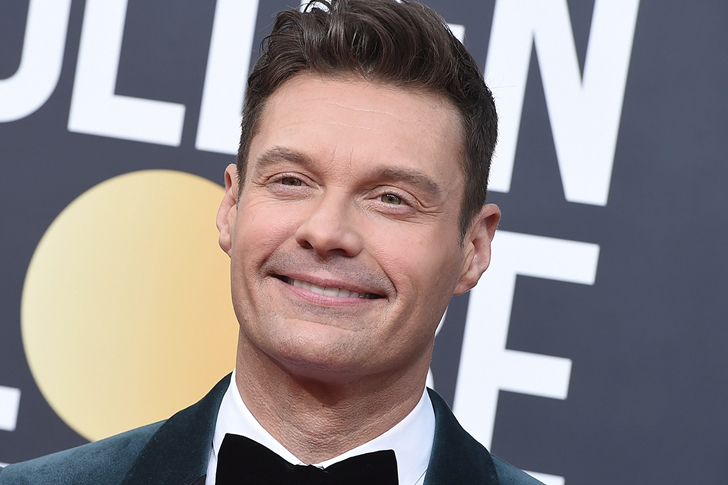 Ryan Seacrest is a very popular media personality who is now a household name in Hollywood. Seemingly always to get the latest and the hottest topics of the day, many turn to him for the next big thing. On top of that, he is also the host of all the huge shows. His presence in Hollywood has definitely made him known and very rich over the last few years.
With his gigantic net worth, he decided to invest his money in a product that was cool years ago but considered obsolete today. He placed his funds on Typo, a keyboard attachment product that you could use for touchscreen phones. It was great for a while, and because Typo products were used by Apple users mostly, its competitor BlackBerry did not like it. Lawyers were involved in the whole process and BlackBerry sued Ryan's company for patent infringement. Because of this, Typo no longer made and sold the keyboard attachments for small screens. However, with his career still ongoing, the size of Ryan's net worth will increase in the years to come.
Bruce Willis – $250 Million  –  Night Club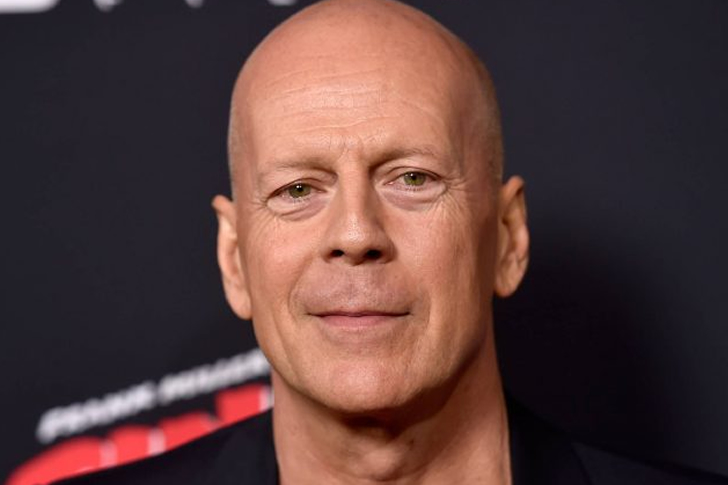 Another legend in the entertainment scene is actor Bruce Willis. With all the amazing film credits that he has to his name, it wouldn't be surprising news to find out that he now has a net worth size of $250 million. All his hard work and dedication to his craft paid off, and as his funds grew bigger, he decided to make an investment in several businesses.
One of his ventures is the bar that he put up in Main Street, Hailey. He bought the building, had it redone, and opened it for business back in the '90s. He called it The Mint Bar and it was a huge hit. Celebrities partied in his exclusive establishment and all the important people went there. However, he sold it to investors led by a builder named Paul Conrad. They plan to fix up the bar and open it to the public again.
Rihanna – $550 Million  –  Fashion and Beauty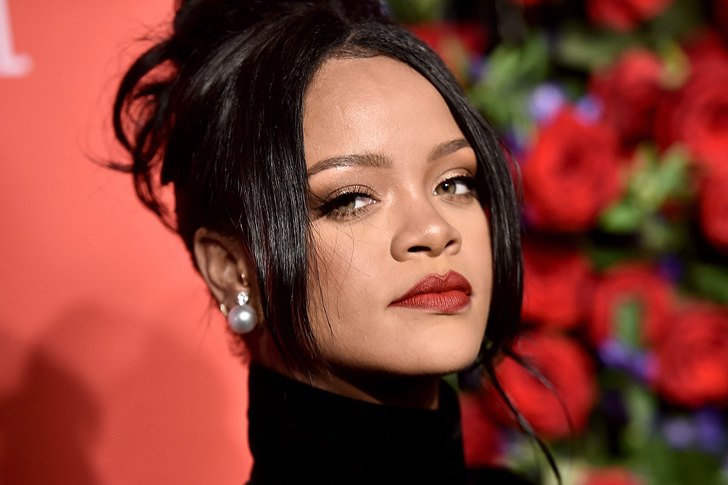 Famous singer Rihanna is hailed as one of the most popular musical personalities in the world. Her voice, appeal, and musical talent have led millions of fans to constantly put her on the top of the billboard. As she has earned so much from her music career, she decided to use her funds of more than half a billion to start her own company.
She created Fenty Beauty, a beauty line owned by her and the LVMH group in 2017. Because of her fame as an artist, and because she incorporated inclusivity to people of color in her brand, she was a huge hit. Her first release of makeup included a total of 40 shades of foundation! It was very rare at the time to cater to that many skin tones. After launching her beauty line, she then launched Savage X Fenty, a lingerie line that catered to all shapes and sizes. Of course, the degree of success that it reached was impressive as well.
Keanu Reeves – $360 Million  –  Motorcycles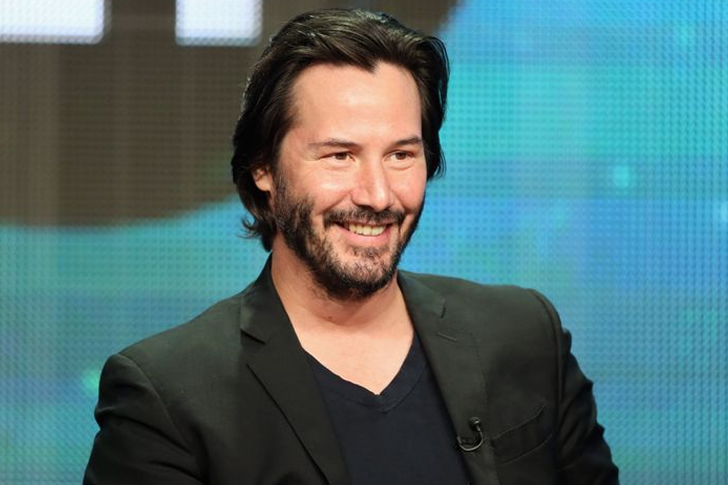 Matrix star Keanu Reeves is known not just for his kindness and his sheer talent in acting. He is also known to have many investments to his name. He got a huge amount from all of his film and endorsement engagements so it was really wise of him to put his hard-earned cash in things that would generate more!''
One of his biggest business ventures is Arch Motorcycle Company, a firm that he found with his friend Gard Hollinger. It all started when Keanu went to Gard's garage back in 2007. They had just met and Keanu was very impressed with Gard's work. Then and there, Keanu convinced Gard that it was a good idea to put up their own motorcycle company. Keanu's other businesses are Company Films, a production company that he co-founded with Stephen Hamel and X Artists' Books, a publishing house he co-founded with Jessica Fleischmann and Alexandra Grant.
Nas – $70 Million  –  Technology Firm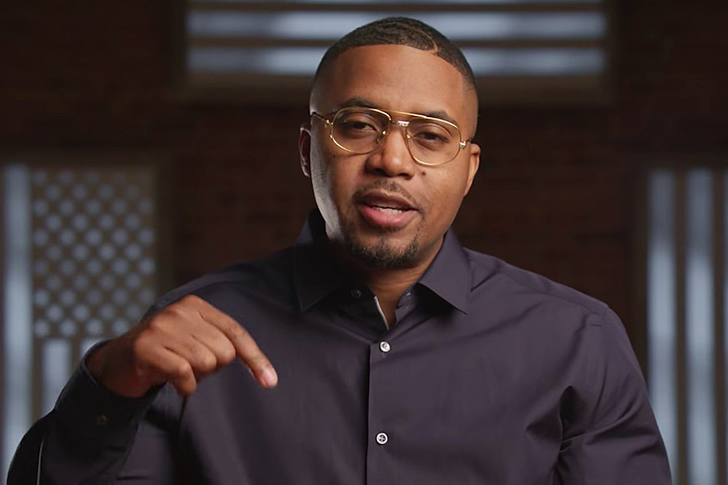 As you probably know, Nas is a hip-hop artist who gained international fame in the early '90s. Born Nasir bin Olu Dara Jones in Brooklyn, Nas showed interest in music as a child. He started to play the trumpet at four years old and learned how to rap at age nine. He began to make waves in the rap scene in the early '90s and was known for his superior rhyming skills. The famed rapper went on to release nine more albums until the next decade and has been nominated for 13 Grammy awards.
Outside music, he ventured into several investments focusing on technology. His capital firm, QueensBridge Ventures, has been involved in technology companies like Dropbox, Pluto TV,  Robinhood, Casper, and Genius. Today, Nas' net worth amounts to $70 million, and with his upcoming projects, his wealth will definitely increase in the next few years.
Al Pacino – $120 Million  –  Theatre Company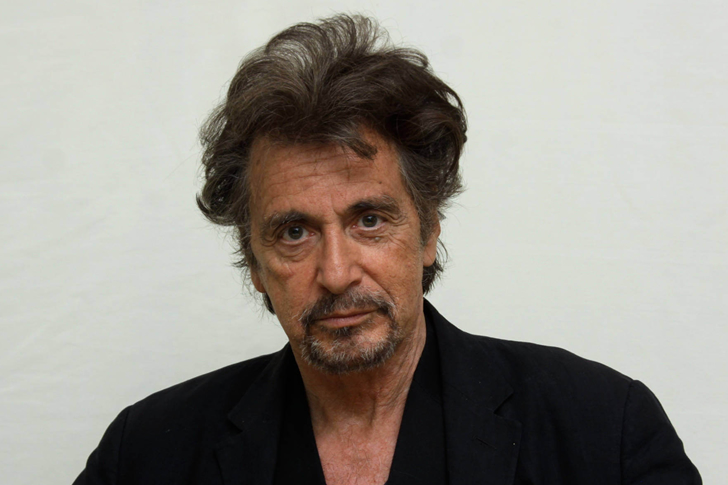 Al Pacino has an acting career that now spans more than five decades. Considered one of the best actors of all time, he rose to prominence after his work in The Godfather film franchise. Since then, he has landed in the ranks of Hollywood's A-list celebrities. Al's other notable films include Scent of a Woman, The Irishman, Serpico, and Heat. Before the renowned actor attained success in the film industry, he supported himself by working multiple odd jobs as a messenger, busboy, and janitor.
Reaching success in the film industry motivated Al to plow money into the business. In 1983, he and actors Paul Newman and Dustin Hoffman invested in the theater company called The Mirror Theater Ltd. However, we don't have updates on the company's growth yet. Nevertheless, Al has a huge net worth of $120 million and probably maintains a good credit score.
 Shaquille O'Neal – $400 Million  –  Various Business Franchises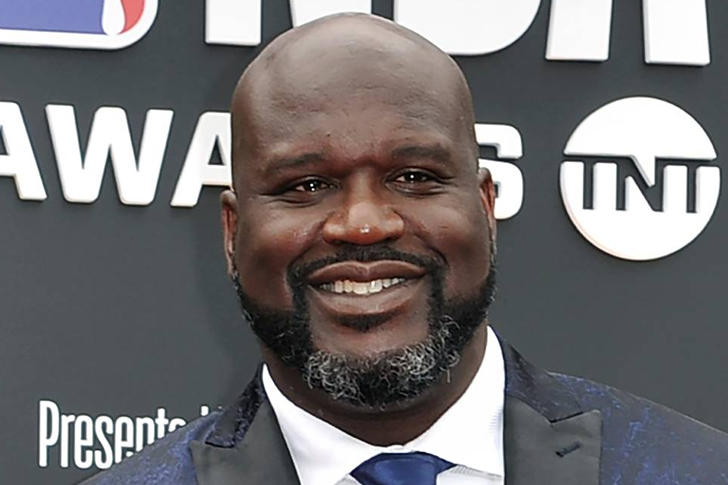 Shaquille O'Neal may have retired from the world of basketball, but he keeps achieving more in the business scene. He now has a staggering net worth of $400 million, and he reportedly earns $60 million every year from his business endeavors and endorsements. Did you know he has a  franchise empire worth $127 million? Yes, he owns 150 car washes, 40 24-hour fitness centers, 17 Auntie Annie's Pretzels restaurants, a Big Chicken restaurant, a Krispy Kreme franchise, a shopping center, a cinema, and many more!
At the peak of his sports career, his salary reached $27 million, and his total NBA earnings amounted to $292 million. If you're still not impressed, Shaq earned both a master's and doctoral degree in education from the University of Phoenix and Barry University. His passion for greatness inspires many people who want to become victorious in their pursuits.
Elton John – $500 Million  –  Football Club
Born Reginald Kenneth Dwight in Pinner, Middlesex, Sir Elton John is one of the most commercially successful artists in the music scene. His vibrant career spans more than fifty years and he has sold more than 300 million albums internationally. As a child, he began to play the piano and received formal lessons when he was seven. Elton even won a music scholarship from London's Royal Academy of Music at age eleven. His rise to success can be credited to his first albums Elton John and Empty Sky, in the late '60s and early '70s.
Today, Sir Elton John has a net worth of half a billion dollars. Aside from his earnings in music, his wealth comes from his various endeavors, including owning the football club Watford F.C. Although he sold the majority of his shares, he remained president and held a significant financial interest.
Jessica Simpson – $200 Million  –  Clothing Line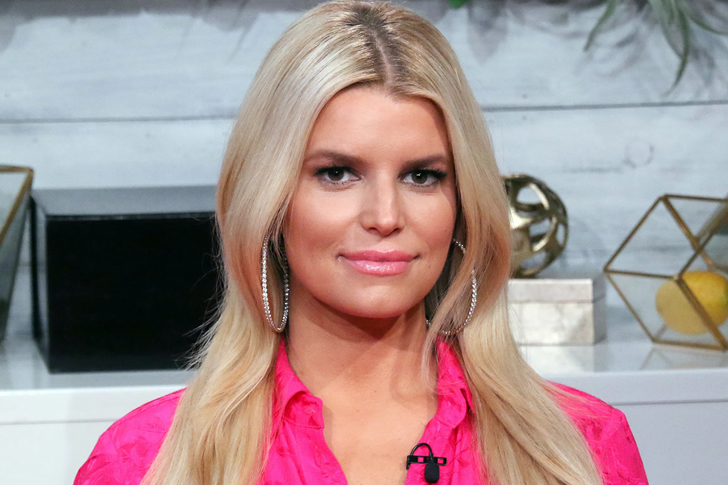 American singer and actress Jessica Simpson discovered her passion for music when she sang in the church choir as a child. She rose to stardom when she was selected as a semi-finalist for The Mickey Mouse Club. She later signed a record deal with Columbia Records, and her debut single, I Wanna Love You Forever, immediately topped the Billboard charts in the United States. Her debut studio album titled Sweet Kisses earned a double-platinum certification by the RIAA.
Jessica later ventured into entrepreneurship. The singer launched a line of handbags, clothing, shoes, boots, and beauty products. She even released an edible cosmetics line called Jessica Simpson Desserts. As of 2014, her company generated over a billion dollars in gross sales. As for her net worth, she has amassed $200 million. It's a good thing that she isn't left with debts from probable business loans.
Denzel Washington – $250 Million  –  Philanthropy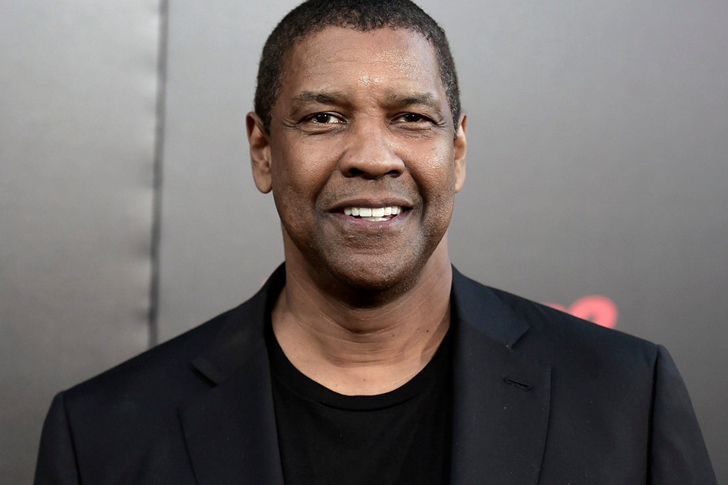 When Denzel Washington attended a camp talent show in his youth, he showed exceptional acting skills that impressed the campers. His colleagues even suggested that he should pursue acting. When he enrolled at Fordham University, he decided to pursue a degree in drama and journalism. After graduating, he landed a minor role in the made-for-TV movie Wilma and got his big break in the 1982 medical drama St. Elsewhere.
Denzel now has a net worth of $250 million and reportedly earns $60 million annually. However, he doesn't just keep his large paychecks to himself. In fact, the actor has devoted much of his time and resources to philanthropy. He served as a spokesperson for the Boys & Girls Club of America since the early '90s. He also contributed substantial donations to Fordham University, the Fisher House Foundation, Nelson Mandela's Children's Fund, and more.
Diddy – $850 Million  –  Record Label Company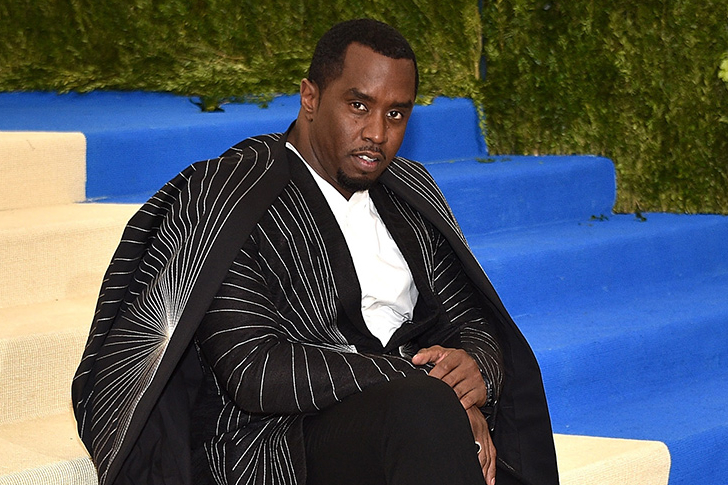 Born Sean John Combs in Harlem and raised in Mount Vernon, New York, Diddy landed an internship at the city's Uptown Records, where he later worked as a talent director. He is credited as the big man behind talents such as Mary J. Blige, Faith Evans, The Notorious B. I. G., and Jodeci. After leaving the company, he established his own record label called Bad Boy Entertainment.
In addition to his record executive producer career, Diddy also enjoyed a colorful music career as a solo artist. His debut single, Can't Hold Me Down, topped the Billboard charts and stayed at the peak for 28 weeks. He subsequently released three more albums, which were also successful. His projects and ventures bore fruits, including his $850 million net worth. Diddy also expanded into a clothing line and a beverage company and later created Combs Enterprises, an umbrella company of his business portfolio.
Meryl Streep – $160 Million  –  Audiobooks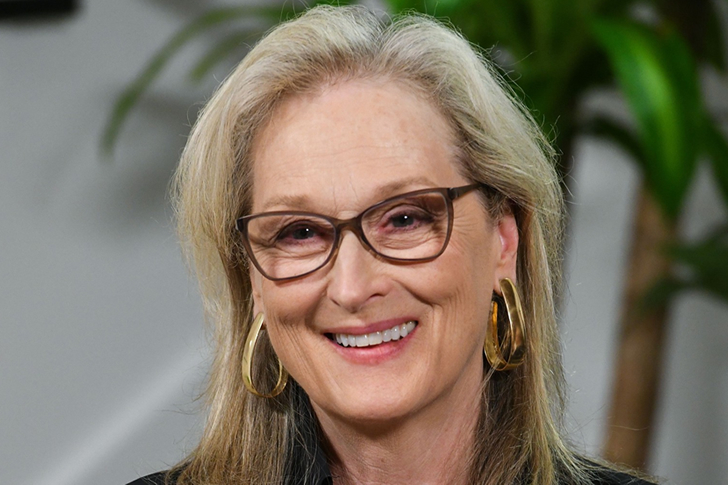 Meryl Streep discovered her passion for acting and singing when she was in high school. She appeared in school plays and attended opera classes from vocal coach Estelle Liebling for four years. While attending Vassar College, she became more interested in the theatre arts and later pursued an MFA at the prestigious Yale School of Drama. She appeared in numerous stage productions until actor Robert De Niro offered her a role in the 1978 film, The Deer Hunter.
Meryl would go on to build her name in the film industry and established an acting career with a portfolio of countless awards. Today, she is one of the most critically acclaimed actresses, earning a $160 million net worth. In addition to her acting career, Meryl loans her voice in many audiobooks for kids. These books include Spinky Sulks, Brae Irene, and The One and Only Shrek.
Reese Witherspoon – $200 Million  –  Media Company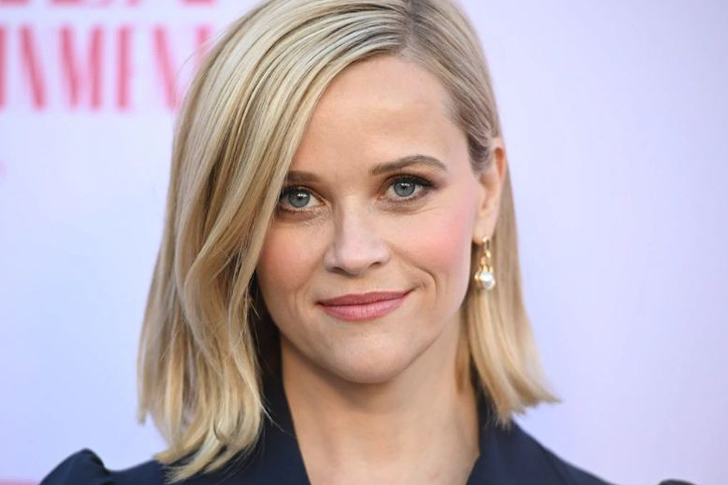 Reese Witherspoon may have started her Hollywood career as a sweetheart, but she has grown to become one of the most empowered figures today. Following her role as lawyer Elle Woods in Legally Blonde, she rose into superstardom and landed more important roles in the film industry. The sequel to Legally Blonde grossed $90 million and paid the actress a sum of $15 million, making her one of the highest-paid actresses.
Apart from her work as an actress, Reese joined the business arena and launched the media company called Hello Sunshine. She co-founded this company with Seth Rodsky in 2016 with the goal of focusing on telling female-oriented stories via television, film, and digital channels. Hello Sunshine began the talk show Shine On with Reese, a podcast titled My Best Break-Up, and many more. It's not surprising that she now has a net worth of $200 million.
Tom Cruise – $600 Million  –  Media Company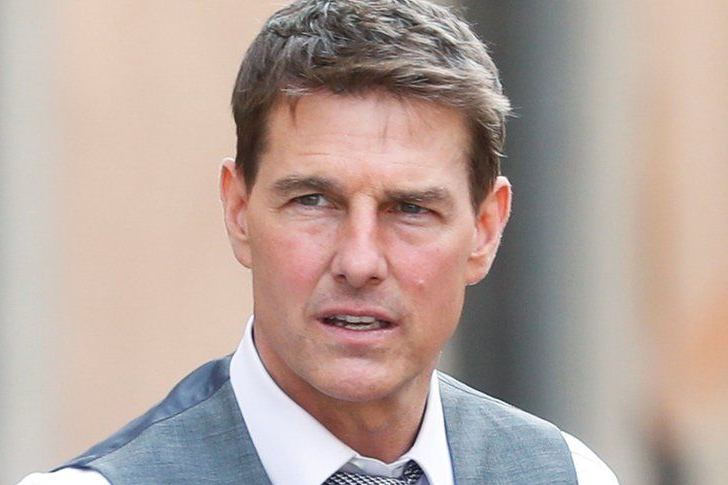 If he's not the most handsome actor, then he's probably one of the wealthiest. Tom Cruise has a net worth of $600 million and an annual salary of $50 million. His success is due to his extensive work in the film industry and his business investments. Did you know he produced many of his own films? In the early '90s, Tom launched his production company called Cruise/Wagner Productions with his former talent agent Paula Wagner. As of writing, their films have grossed over $3 billion worldwide. Between 1983 and 2019, his total career earnings reached $745 million.
The actor is now 58 years old and continues to be active in the show business industry.  His notable films include Vanilla Sky, The Last Samurai, Collateral, Jack Reacher, and Mission Impossible. Tom is also set to appear in the remake of Top Gun in 2021.
Peyton Manning – $250 Million  –  Pizza Franchises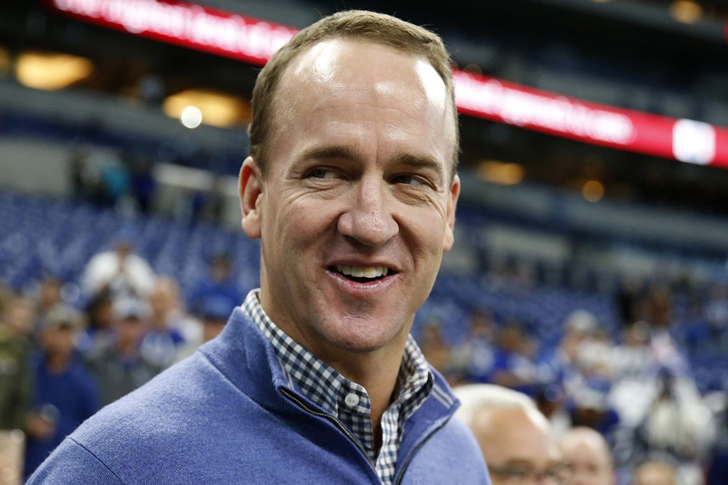 Peyton Manning came from a family of athletes. He's the son of former NFL quarterback Archie Manning and the brother of New York Giants quarterback Eli Manning. With the influence of his family, he learned to play football as a child. Growing up, he was recruited by more than sixty top-notch colleges. Peyton started to play professionally when he was drafted by the Indianapolis Colts in 1998. During his time with the team, he led them to two AFC championships, eight division championships, and a Super Bowl victory.
Even after retiring, the former quarterback still earns at least $10 million annually. His net worth of $250 million comes from his salary, his brand endorsements, and business endeavors. Peyton owns over twenty Papa John's pizza franchises in Colorado. He has also signed lucrative endorsement deals with companies like MasterCard credit cards, Sony, and Gatorade.
Mark Wahlberg – $300 Million  –  Burger Chain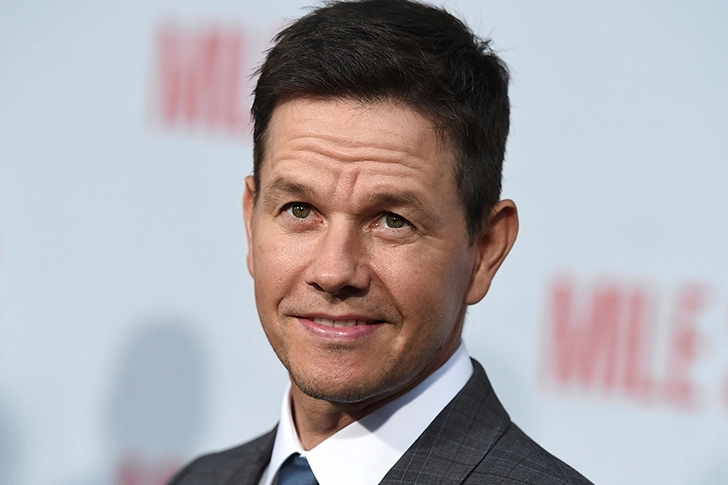 Mark Wahlberg first burst onto the music scene in the '90s as rapper "Marky Mark." After his music career plummeted, he still got lucky when he skyrocketed to fame as a model for Calvin Klein. Mark has since transitioned into a highly successful actor, with numerous blockbuster films like The Perfect Storm, The Italian Job, and Ted film series.
Aside from being an A-list figure, he is also a notable producer and has produced many of the films he stars in. The HBO series Entourage, Boardwalk Empire, and How to Make It in America are some of the shows for which he acted as executive producer. To date, Mark has a net worth of $300 million. The investment money he collected is partially due to his burger chain Wahlburgers, a burger chain he co-owns with his brothers Paul and Donnie.
50 Cent – $30 Million  –  Record Label Company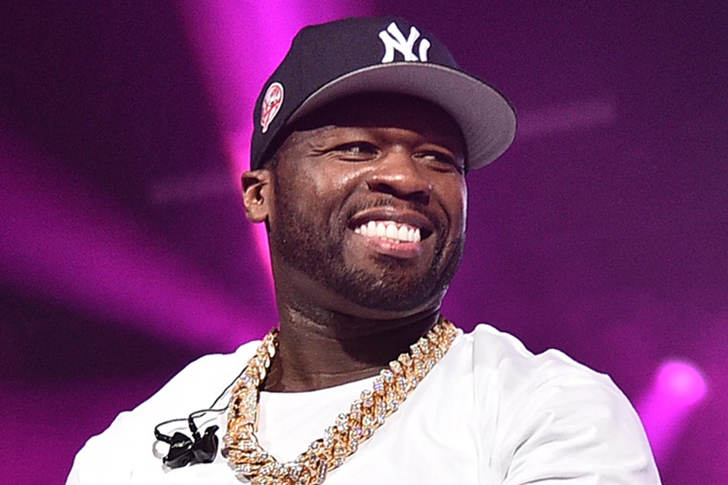 Some of you may know who Curtis James Jackson III is. To those who don't, well, he's no other than the famed rapper 50 Cent. Born in July 1975, in Queens, New York, he was raised by his grandmother. He spent much of his childhood learning the art of rap and gradually gained popularity when he released his rap single, How To Rob, in 1999. After a series of life problems, he went back to the music scene in the early 2000s and launched the mixtape Guess Who's Back? This song would then lead him to prominence after Eminem discovered him and referred him to music giant Dr. Dre.
Since then, his fame has been spiraling, and his net worth now amounts to $30 million. Credits to his G-Unit record label company and other business pursuits, 50 Cent was able to accumulate millions.
Jaleel White – $8 Million  –  Real Estate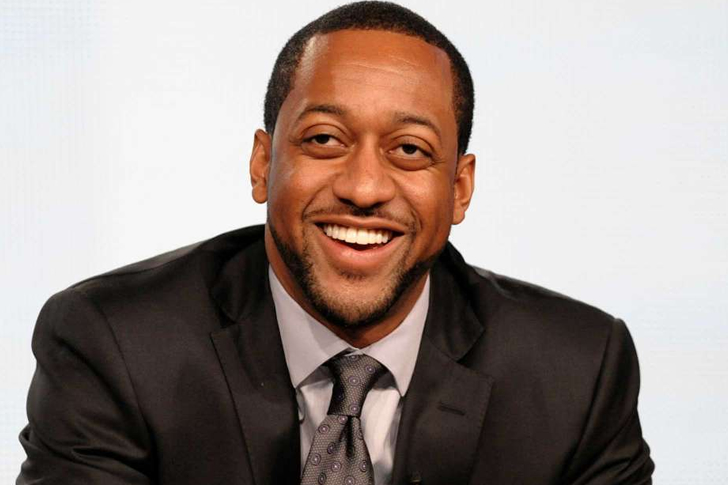 Born Jaleel Ahmad White to Michael White, a dentist, and Gail, a homemaker, actor Jaleel White rose to fame when he starred as Steve Urkel in the sitcom Family Matters. He became a cultural phenomenon because of his catchphrase "Did I do that?" in the hit show. White appeared in over 200 episodes and earned $180,000 per episode, which is the same as today's $300,000 when adjusted for inflation. After the show ended, he reprised his role on Full House and Step by Step. He also starred in more than 20 films, including Dreamgirls and Call of the Wild. In recent years, he starred in the lawyer series Boston Legal.
White has a net worth of $8 million. He's still active in show business today, but he also ventures into real estate investments. The actor once revealed that he does real estate part-time only.
Ellen Degeneres – $500 Million  –  Lifestyle Brand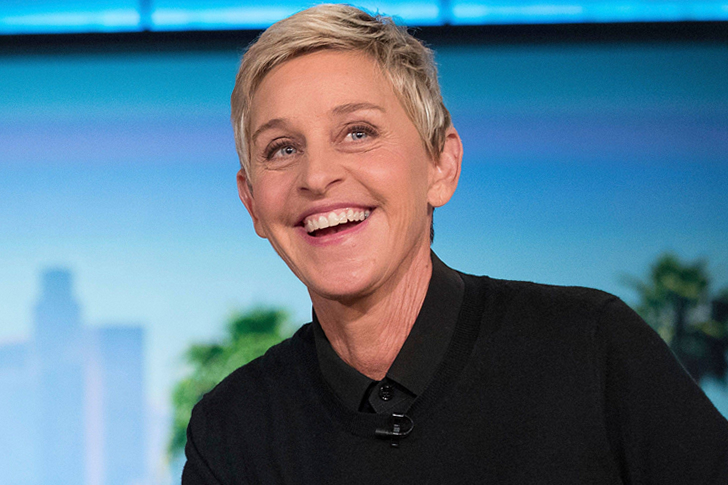 Comedian, actress, producer, writer, TV host, entrepreneur – you name it! Ellen DeGeneres proves she's a jack of all trades and master of almost all. Gaining popularity for her sitcom Ellen, she reached another level of stardom when she hosted her eponymous talk show, which aired in the early 2000s. Before she became a comedian, Ellen worked several odd jobs as a waitress, a bartender, a house painter, and a clerk at an attorney's firm. During these years, she started trying out her stand-up comedy routines.
Today, Ellen is an award-winning host who bagged a Primetime Emmy, a Golden Globe, and multiple Emmy awards. In 2015, she launched her lifestyle brand called ED Ellen DeGeneres. Her brand produces shoes, accessories, apparel, and home items. She later created a brand for pet products called PetSmart in 2017. As for her net worth, it's an astonishing $500 million.
Taraji P. Henson – $25 Million  –  Hair Care Line/ Production Company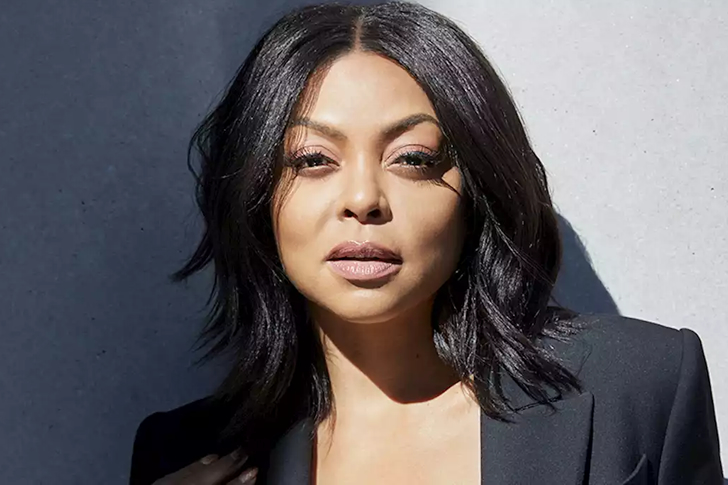 Taraji P. Henson is a talented actress, host, and comedian. She has been in all sorts of projects and she excels in all of them. Her passion for her career is incredible. Credits to that, she has managed to improve her acting skills and excel in other things, too. With a net worth of $25 million, she made her assets grow as well.
The beautiful brunette has an award-winning brand TPH by Taraji. Her hair care line which is sold in Target was able to attract investors, consumers, and customers. We are guessing people want Taraji's hair, too. Her production company, TPH Entertainment, is developing an empire spin-off as well, centered in one of the many characters that she has portrayed on screen. Her foundation continues to grow in strength and passion, and not just that, but in numbers, too.
Oprah Winfrey – $2.5 Billion  –  Multimedia Production Company

Oprah Winfrey is one of the biggest names in the world. In the world of talk shows, she is also the most successful one by far. Credits to her wit, humor, self-esteem, and passion, she was able to pursue her dreams with her endless drive as well. She serves as an inspiration to so many people, especially women of color. Not just that, she is also living proof that a person can go from being a backstage assistant to becoming the richest celebrity in the world – who also now owns a business empire.
Harpo Productions, or also known as Harpo Studios, is an American multimedia production company founded by Oprah Winfrey and based in West Hollywood, California. Aside from that, she is also a philanthropist who is involved in a lot of charities and foundations. With a whopping net worth of $2.5 billion, we're glad that  Oprah shares her big fortune with those who are in need.
Rachael Ray – $100 Million  –  Culinary Products and Pet Foods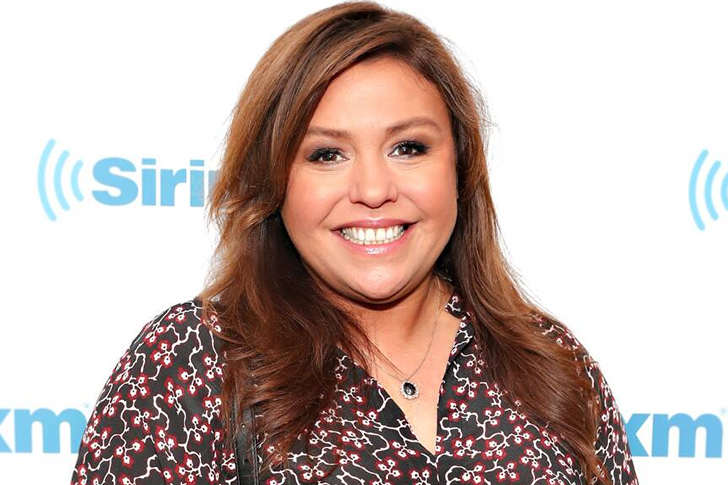 Rachael Ray is a successful name in the showbiz industry especially when it comes to hosting and cooking. Credits to her skills, Ray was able to prove that her assets, such as her talent and net worth of $100 million, did not go to waste.
She is not just a TV host, as she's also a lifestyle brand. Her cookbooks, like the recent My Year In Meals, become a bestseller, and her magazine is thriving. Her signature pots and pans are also a reason for people to line up to Walmart. The beautiful chef also has her own line of pet food. Her Nutrish brand dog food is made with real meat. Ray is not just a beauty, but she is talented and smart as well. It looks like she's got the whole package and probably won't need to worry about fallouts in the future.
Dwayne Johnson – $320 Million  –  Production Company/ Energy Drinks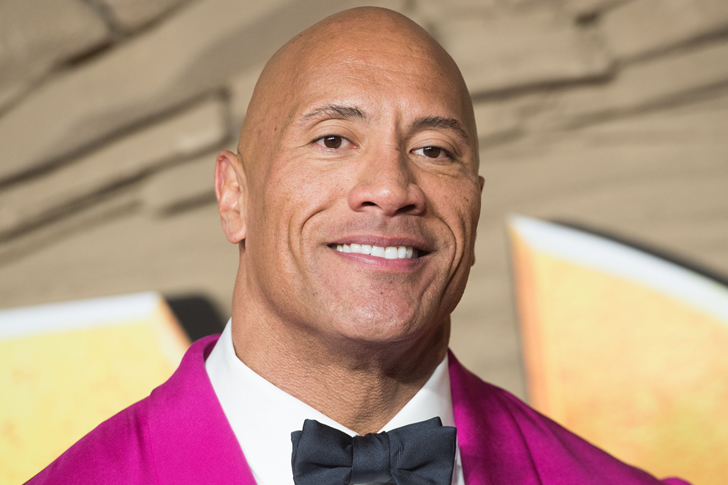 Dwayne Johnson, otherwise known as "The Rock," is one of the most popular celebrities of this generation. Well, not just during his time, but even back then. He started his career as a professional wrestler, then he became a very famous actor. He can also include on his resume the gig of voice acting which turned out to be very successful since he has a great singing voice quality as well. He is also a man with a very good heart. Credits to his successful career, The Rock was able to save up and earn a net worth of a jaw-dropping $320 million!
The actor released an autobiography The Rock Says in 2000, which became a New York Times bestseller. Two years later he built the production company named Seven Bucks Productions. This company has produced various films and other entertainment projects. Aside from building his very own production company, he also has a couple of his famous energy drinks out in the market. Which makes perfect sense by the way, since he is someone who looks like he'd never run out of energy.
Pamela Anderson – $12 Million  –  Food Products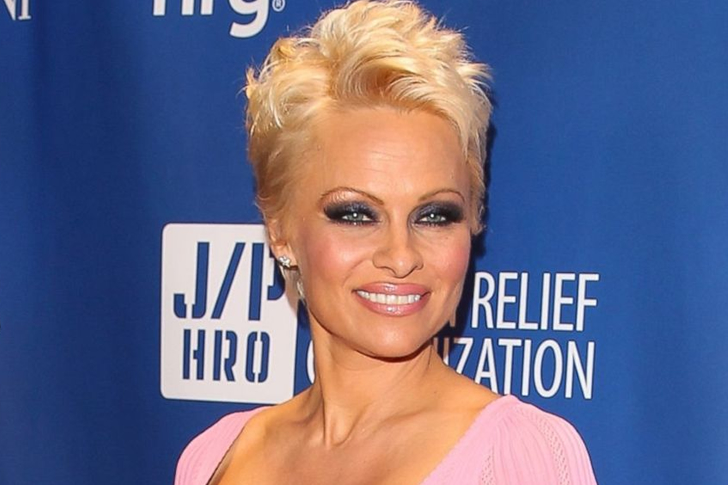 Pamela Anderson is one of the most famous blondes in the world. During the peak of her career, she was one of the most popular female celebrities, with all the boys having posters of her hanging up on their bedroom walls. She was also an inspiration to a lot of women. Her name is very famous that it even came to a point when all the world can hear is Pam Anderson. Some people might think of her as just a pretty face with a great figure, but thanks to her intelligence, drive, and goal to save up, she has a current net worth of $12 million.
Did you know that she is also a successful businesswoman?  She probably didn't need a business loan to create it, with her earnings from her show business career. Recently, she even advertised her plant-based meats online and on some radio stations and channels. Some ads can even be found in magazines and newspapers, while most of them are on social media. She has partnered with The Very Good Food Company and The Very Good Butchers for her new discovery of love for food.
Bono – $700 Million  –  Media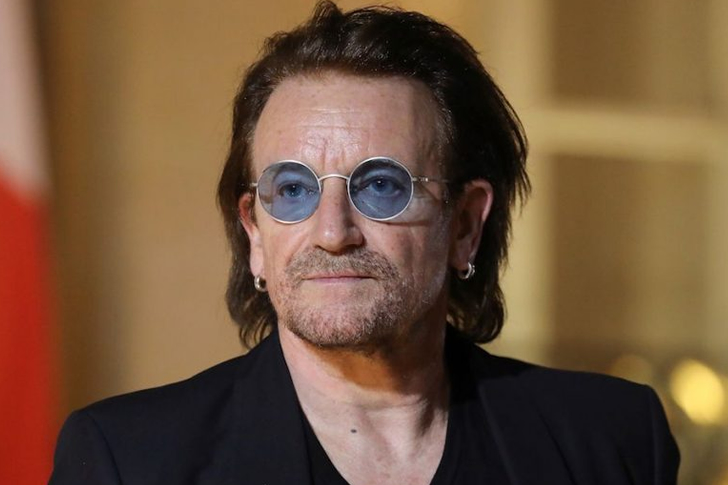 All credits to the bands U2 and Band Aid, the world has come to know a wonder named Bono.  He is one of the most successful and talented musicians and artists of all time. His creativity and authenticity are some things that not so many artists possess. Being one of the greatest frontmen in the world, he has a jaw-dropping net worth of  $700 million. He sure knows how to keep his finances safe and secured. With his net worth, he has since gone on to make investments in other entertainment businesses, specifically in media and productions.
Bono is a board member of a private-equity firm called Elevation Partners. This equity later attempted to buy Eidos Interactive. Through these equities, Bono has invested in the Forbes Media group in America.  Aside from that, he is also an activist, who has done several charity works.
John Travolta – $250 Million  –  Airlines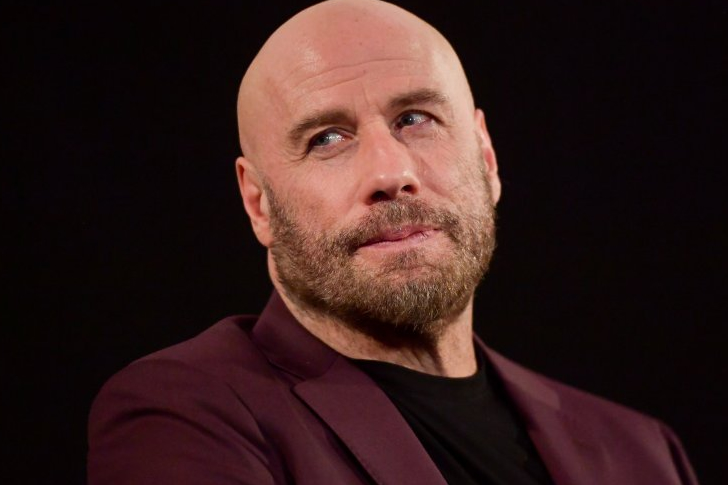 John Travolta is one of the biggest names in Hollywood. All credits to the huge hit Grease, his career has never slowed down ever since then. He landed the role of the lead man in one of the world's biggest musicals. John had his fair share of heartaches, loss, and controversies which only makes people get drawn more into the handsome actor. He is currently one of the loyal and active members of Scientology alongside fellow actors Tom Cruise, Kirstie Alley, and more.
His house is an airport! Yep, you read that correctly. John once made an investment in a house with its very own airport that can fit even the largest Boeing. With a net worth of $250 million, John can do whatever he wants and live wherever he wants to. He has worked as an ambassador for Qantas Airlines decades ago. Clearly, he has a love for airlines and jets since he also had one as his business. He has worked closely with the company for decades, and this is something he is very proud of.
George Clooney – $500 Million  –  Tequila Company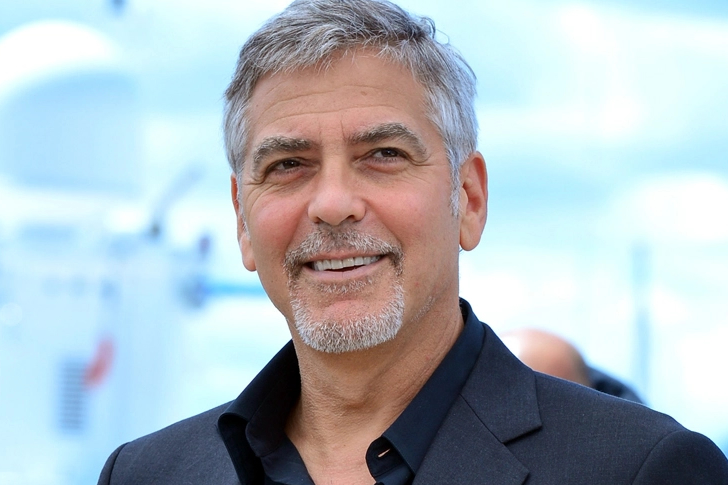 George Clooney is one of the most famous and most successful names in the movie industry. He was once hailed as the most eligible bachelor alive, but credits to the very beautiful Amal Clooney, George is now off the market. Some girls wept once they found about this, while for other men, this serves as an inspiration since he is proof that some guys just wanted to wait a while longer before settling down.
His wife is a very active philanthropist, ambassador, and spokesperson, specifically a human rights activist. They are a perfect match indeed since George, with a net worth of $500 million, isn't far from all of the responsible and philanthropic acts he has shown. He also showed interest in business, and after being loyal to the brand Casamigos for a long time, George decided to purchase it. It is a tequila company co-founded by him, alongside Rande Gerber and Mike Meldman.
Halle Berry – $90 Million  –  French Lingerie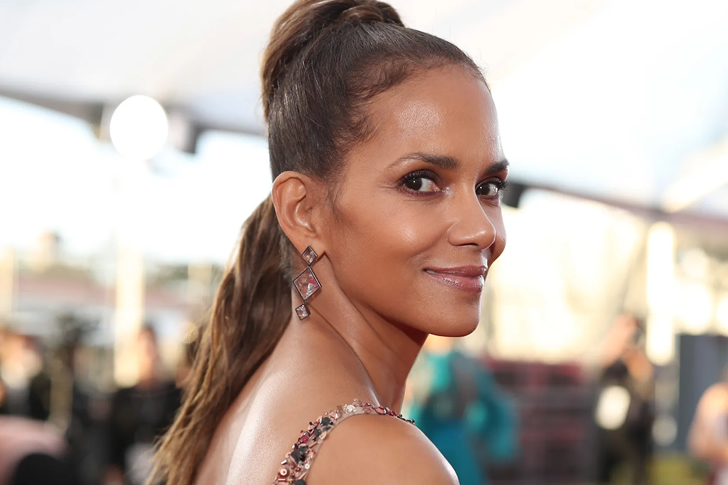 Halle Berry is one of the most beautiful women in the world. She has been given credit for her beauty by various magazines throughout her career. Her accolades and other beauty-related titles are indeed proof of that. Aside from being a symbol of beauty and sexiness, Halle is also very successful in securing her income from her earlier booming career, now with a whopping $90 million net worth.  In fact, she is the first African American woman to win an Oscar for best actress.
However, she is also business-savvy. Halle has decided to combine her brains and beauty together and has put out some great results. The actress built a business less than a decade ago, which was after she came across the products of French lingerie company Scandale Paris on a shopping trip to Paris not so many years ago.
Dr. Dre – $800 Million  –  Electronics/ Production Company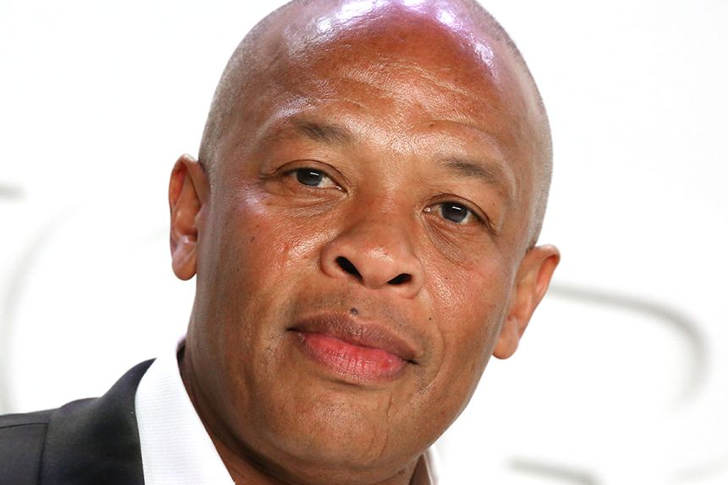 Dr. Dre is one of the richest hip hop artists in the world. This mogul's long list of business history is impressive. He supervised and managed some of Hollywood's biggest names, like Eminem, Mary J. Blige to mention a few. Credits to his leverages of talents, skills, and brains, he has a whopping net worth of $800 million. Back in the early 2000s, Dr. Dre started off by just being a regular hip hop musician. He rose to fame quickly and was once one of the most famous celebrities during his time. He was often mentioned in songs, movies, and TV shows.
Aside from being an artist in music, Dr. Dre is an engineer as well. He has a passion for engineering and is a man of many talents indeed. He is the founder and CEO of Aftermath Entertainment and Beats Electronics, and was previously co-owner of Death Row Records.
Julia Roberts – $250 Million  –  Production Company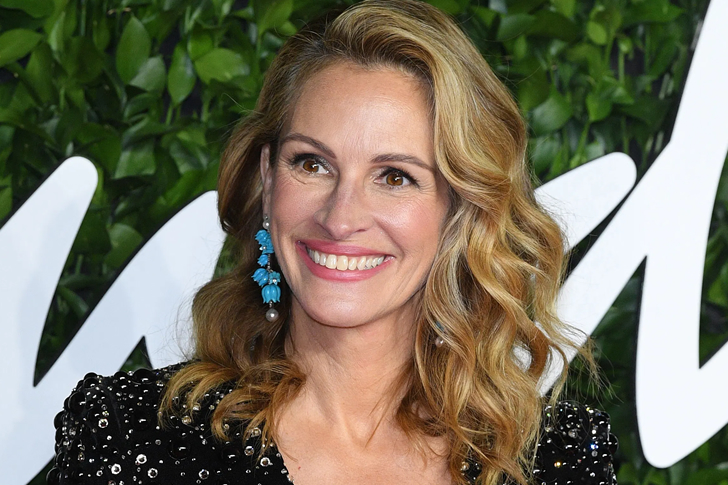 Julia Roberts is one of the most famous and successful female celebrities of all time. She rules the '90s and also, she rules the world of romantic comedies and chick flicks. It doesn't mean that Julia isn't up for more serious roles though. Not only was she being cast regularly in romantic female lead roles, but she is also an award-winning actress and was nominated for several achievements. Thanks to her beauty and acting skills, Julie was able to save enough before she decided that it was time for her to slow down on her showbiz career.
Julia once mentioned in an interview that celebrities like herself must be mindful of the future, since there will always come a time when they need to rely on other sources, and no longer on their acting salary anymore. With a net worth of $250 million, Julia probably didn't need a business loan when she founded Red Om Productions, which she owns and operates. Red Om is "Moder" spelled backward, and it is named after her husband's last name.
George Foreman – $200 Million  –  Butcher Shop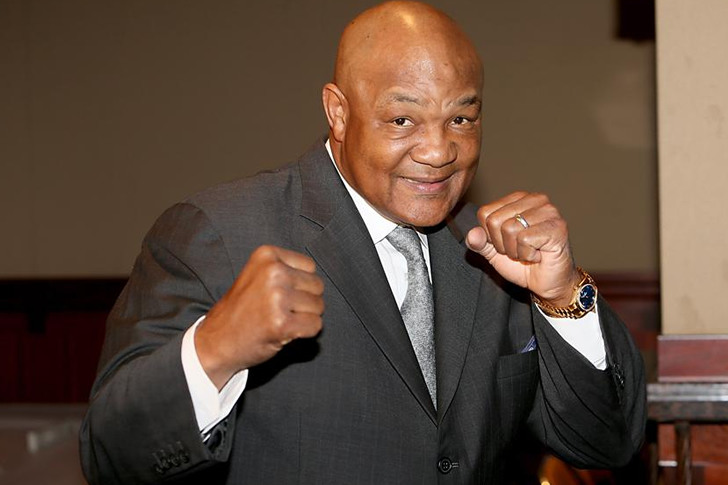 The 72-year-old athlete George Foreman has won several gold medals during his time. He acquired a fortune, a $200 million net worth to be exact,  from his World Boxing Hall of Fame career as well as his business career. Did you know that aside from being a former professional boxer, he is an incredibly successful entrepreneur, an author, and a minister as well?
His long desire to open an online ordering meat shop has finally been realized and is now a reality instead of a fantasy. It hasn't been officially confirmed yet just exactly when this business of his just started but it is rumored to be the highlight of George's joy these days.  He named it the George Foreman's Butcher Shop. With his wise investment and his passion for butchering, it looks like George has found a whole new world to conquer.
Michael Jordan – $2.1 Billion –  Sports Trading Card Company/ Footwear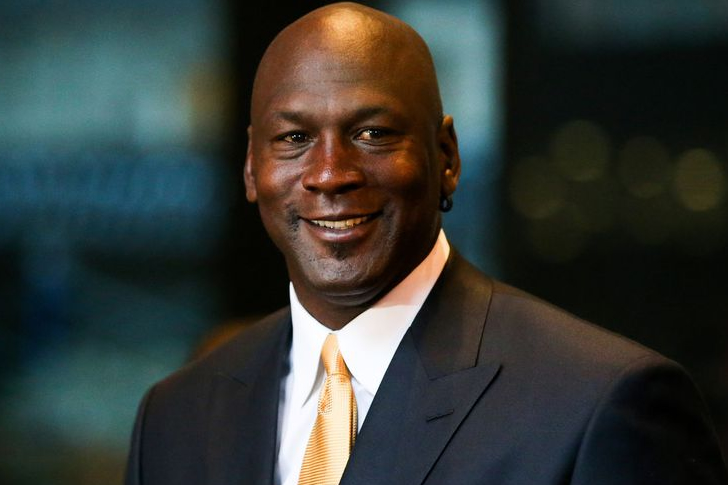 Michael Jordan is the name that this world will forever remember. He is one of the legends when it comes to the sports of basketball. He is the most popular athlete of his time, maybe in history. Even now, when Michael has decided to retire and spend the rest of his days chilling with his family, he still is somehow basketball's one and only royalty. There's something about the name Michael Jordan that no other can beat, and not just in terms of scores.
With his skills and imagination, he was able to double his investments by pairing up with a sports trading card company, creating Jordans by Nike. Jordans are probably the most in-demand shoes in the world. Celebrities, ordinary people, and more say that owning a pair of Jordans are dreams coming true.  During his time, Michael has earned so much money through his advertisements and partnerships with brands like Coca Cola, Nike, and more. No wonder in May 2020,  the 57-year-old is ranked number 1 as the richest former professional athlete in the world with a net worth of $2.1 billion, according to Forbes.
Magic Johnson – $600 Million  –  Fitness Centers/ Operations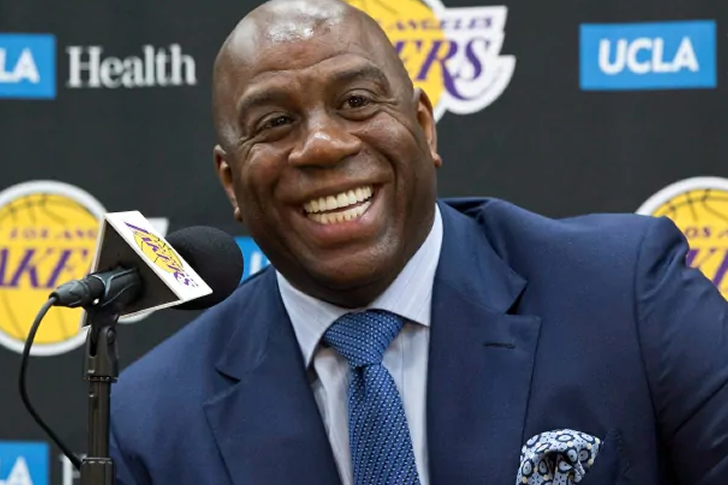 Another former basketball player who made it into our list is Magic Johnson, with a jaw-dropping $600 million, Magic stays as one of the richest athletes up to date. The legendary player is great at multitasking. He is able to manage his time equally for his entrepreneurship and family. This very talented star has a great mind and has made investments smartly. He invested in the one business which he thought would give him the most income, and he was right!
He owns a ton of great deals, investments, and businesses such as his 24-hour fitness centers, and the Magic Johnson Enterprises. It is a private company that runs a dozen 24-hour fitness centers, over 100 Starbucks locations, T.G.I. Friday's in LA, and more foodservice companies. It seems like even outside the court, he still got his magic!
Tom Selleck – $45 Million  –  Production/ Ranch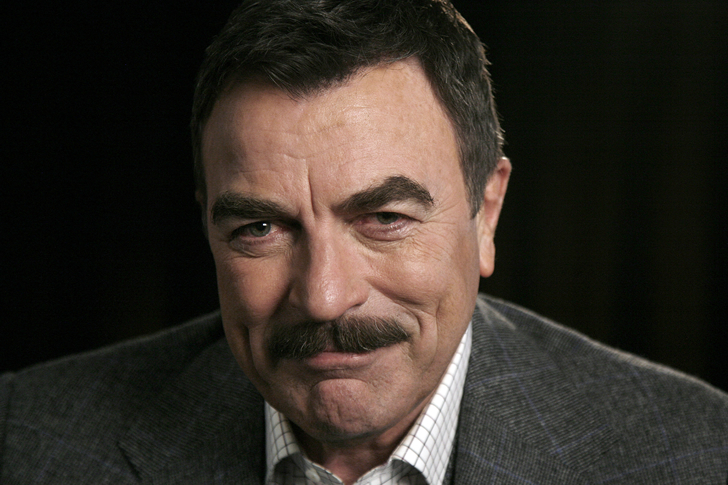 All credits to his passion and drive for acting, Tom Selleck has shown the world how good of an actor he is. According to most of the people he has worked with, he has a huge heart, big patience, understanding, and compassion for other people. Selleck started his career by appearing in a two-second scene in a film. From then onward, he became more and more successful over the years. He would forever be cemented as one of the biggest heartthrobs of the 1980s, thanks to his eight-year stint as Thomas Magnum on the TV show Magnum, P.I. Despite his fame, this simple guy left his Hollywood home to live on a ranch with his family.
He has stated that owning a ranch was one of the best businesses in the world. Selleck also started a production company. His various endeavors contributed to his whopping $45 million net worth.
JESSICA ALBA – $200 MILLION  –  BABY PRODUCTS COMPANY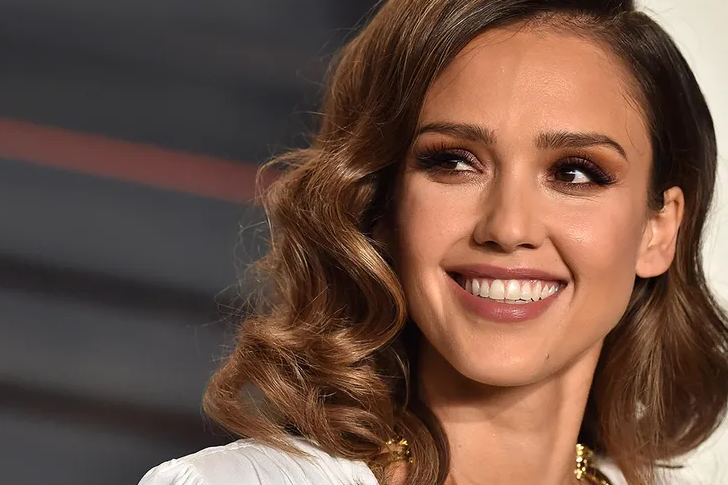 The beautiful Jessica Alba made her name in the industry after starring in Fantastic Four and Good Luck Chuck. She rose to fame at the age of 19 after getting a lead role in Dark Angel, a TV show that ran from 2000 to 2002. Throughout her career, Alba has received nominations at the Golden Globe Awards, the Saturn Awards, and the Teen Choice Awards.
It is no surprise then that she has a net worth of $200 million from her films and business ventures. The actress is also the co-founder of a household goods and baby products company, The Honest Company, which has also spawned a makeup line called Honest Beauty. With her income from movies and her company, she can afford to live a luxurious life without needing any personal loans. In fact, she was able to buy a mansion worth $10 million. Alba is one inspiring woman!
CLINT EASTWOOD – $375 MILLION  –  PRODUCTION COMPANY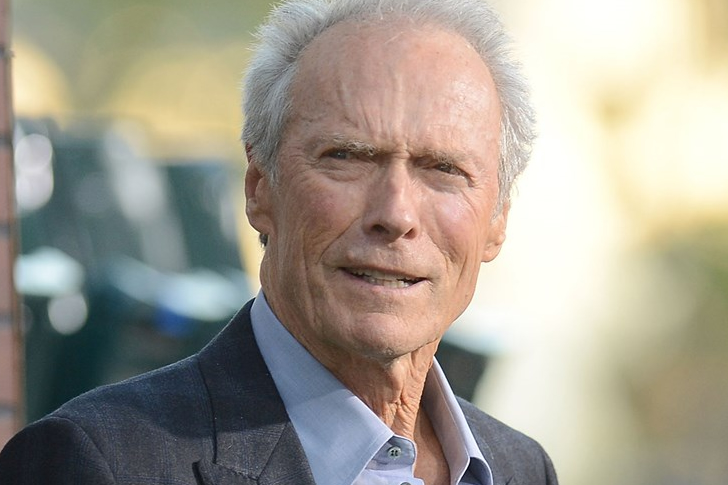 Another renowned actor on our list is Clint Eastwood. He is an American producer, actor, director, and politician. He was critically praised after his success in the television series Rawhide. The early roles he portrayed helped him become a cultural icon and one of the greatest actors in Hollywood history. Eastwood owns Malpaso Productions, which produced four of his films. Before he achieved his success in the entertainment industry, he worked at different jobs. He became a grocery clerk, paper carrier, lifeguard, and forest firefighter. Now, he never worries about gas, thanks to his net worth of $375 million.
Besides his massive net worth, he has been given different nominations and awards for his great performances in TV, film, and music. Clint is one of the two people nominated twice for Best Actor and Best Direction in one movie. Kudos to this legend!
CELINE DION – $800 MILLION  –  ARTIST MANAGEMENT COMPANY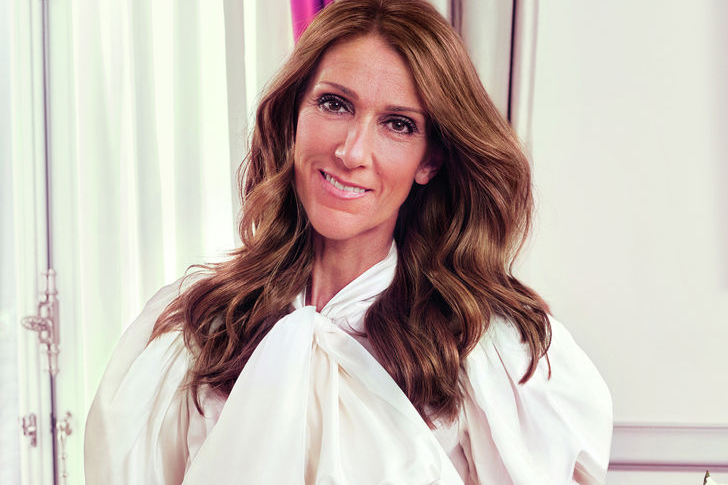 Who would not know Celine Dion? She captured our hearts in My Heart Will Go On, which became popular worldwide. The song won awards at the Golden Globe Awards, the Academy Awards, and the Grammy Awards. In addition, the song made it to number one in Billboard Hot 100 and stayed there for two weeks. Dion is known for her powerful vocals, which made her millions and allowed her to establish many business ventures. She and her late husband used their investment money to start Les Productions Feeling Inc., an artist management company.
The skilled songstress has sold more than 220 million albums across the world. Between 2000 and 2010, she was the highest-paid entertainer worldwide. If you add up the record sales, merchandise, and ticket sales, Dion has the kind of wealth people could only dream about. Her influence on pop music and other musicians is just as massive.
ROBERT DE NIRO – $500 MILLION  –  RESTAURANT
One of the best actors of all time is the handsome Robert De Niro. He starred in various classic motion pictures like Taxi Driver, Goodfellas, The Godfather II, and Raging Bull. The actor, director, and producer now has a net worth of $500 million. With his investment money, he co-established a restaurant chain called Nobu. The restaurant now has 40 locations around the world.
De Niro was only ten years old when he debuted in The Wizard of Oz as a cowardly lion. It was a school production but made him love acting. When he turned 16 years old, he dropped out of high school to follow his acting dreams. Throughout his career, he has been trained by iconic coaches like Stella Adler and Lee Strasberg. We are proud of what he has achieved in his lifetime and hope to see him in more projects soon.
JIM CARREY – $180 MILLION  –  REAL ESTATE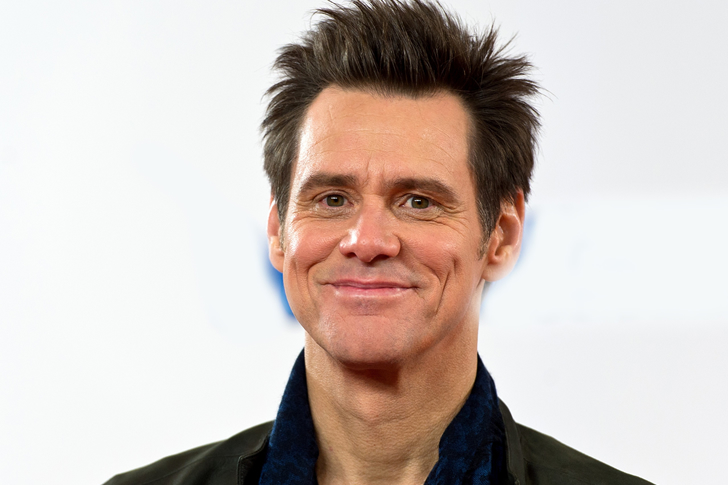 One of the highest-paid entertainers and greatest comedians in the world is Jim Carrey. He was the first actor to earn $20 million for one film in history. The earnings were enough for him to put up different investments in life. Carrey chose to invest in real estate and owns numerous homes in the United States. This venture helped him to grow his money more, which he earned from making films. In the entire span of his career, he made millions of dollars from backend bonuses and movie salaries.
Before he became famous, the comedian struggled with his finances. His father was an accountant but lost his job when he was 12 years old, making the family homeless. The young Carrey was dedicated to support his family and even worked after his classes. Now, he has a successful career and never has to worry about money again with his colossal net worth of $180 million.
RONDA ROUSEY – $13 MILLION  –  SUPPLEMENT COMPANY
All respects to Ronda Rousey for being one of the successful female MMA fighters in history. She is an MMA competitor and judoka who holds a net worth of $13 million. Aside from being an MMA fighter, she has ventured into acting, business, and professional wrestling. Rousey started practicing judo at the age of 11. It was her mother who taught and trained her until she switched to a professional trainer when she was 13.
She was only 17 years old when she became the youngest competitor to qualify for the 2004 Olympic Games in Athens. She then became the first American athlete to win two Junior World awards. Now that Rousey is taking a break from MMA, she used her investment money to enter the world of business. She is now the co-owner of a supplement company and is planning to release a product line for women.
GWYNETH PALTROW – $150 MILLION  –  LIFESTYLE BRAND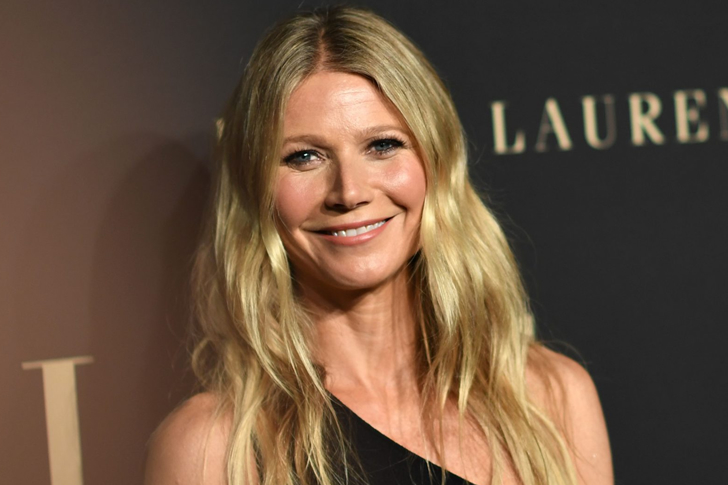 Many actresses today have pursued investments outside the entertainment industry. Gwyneth Paltrow is one such actress. The singer, businesswoman, and lifestyle writer decided to create her own business empire, Goop. Her net worth of $150 million comes from her acting earnings and the company she established. Paltrow got her big-screen debut in the film Shout.
She then portrayed a young Wendy Darling in the film Hook. She slowly made her name known worldwide, garnering multiple awards and a huge fanbase worldwide. One of her most remarkable roles is Pepper Potts, Iron Man's secretary and later wife in the Marvel Cinematic Universe. The film was a box-office success and earned over $585 million. To date, Paltrow has been widely praised for her skills and all-natural lifestyle. She is not just all about having money; she also helps other women make better choices for their lifestyles.
PAT SAJAK – $70 MILLION  –  PROFESSIONAL BASEBALL LEAGUE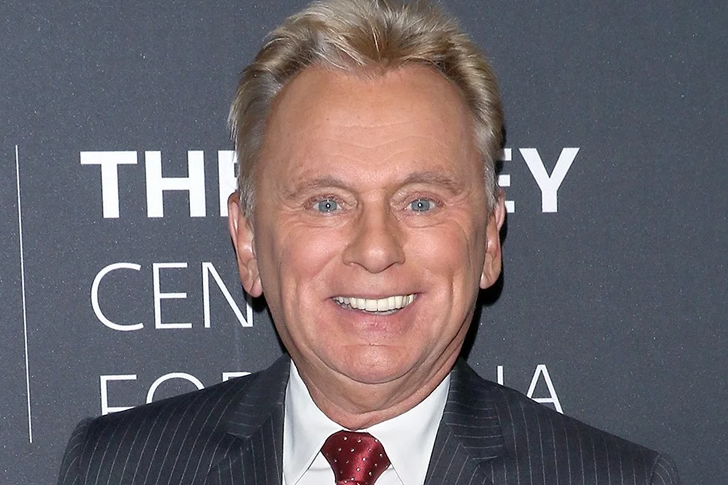 Wheel of Fortune host Pat Sajak certainly has some great fortune in his hands, bearing a net worth of $70 million. His wealth has allowed him to own two homes, one in Maryland and one in California. He also used some of his investment money to invest in the Golden Baseball League, which helped him earned his massive millions. Sajak has hosted The Wheel of Fortune for more than three decades.
Due to his lifelong commitment to the show, he became the longest-running host of any game show, defeating Bob Barker. He was awarded the Guinness World Records for it as well. Sajak has received other accolades such as three Daytime Emmy Awards and a star on the Hollywood Walk of Fame. His contract with the show is until 2022, but we hope he extends his contract for a few more years. We can't imagine anyone replacing him.
KIM KARDASHIAN – $900 MILLION  –  BEAUTY BRAND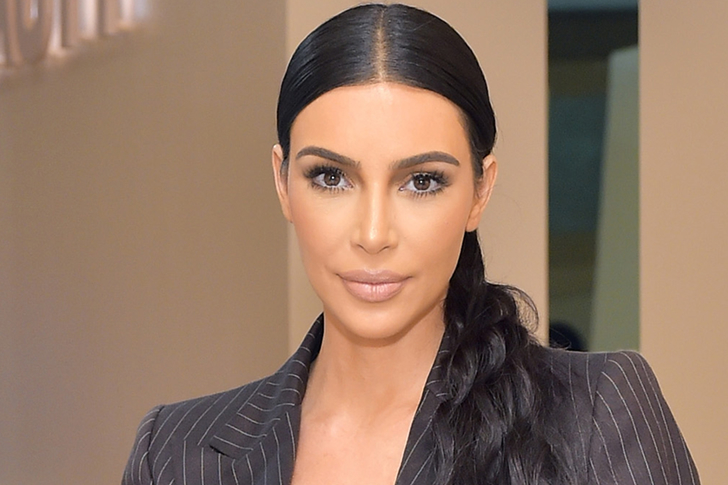 Kim Kardashian knows how to establish her own name in Hollywood. The model, entrepreneur, spokesperson, and reality TV star is one of the highest-grossing and most popular celebrities in the globe. One of Kardashian's most respected businesses is her beauty brand, KKW Beauty. Every year, the brand generates more than $100 million in income. Aside from KKW Beauty, Kardashian is also the owner of various businesses like a shapewear company called Skims, a perfume line, an app called Kim Kardashian: Hollywood, and many other ventures.
She has come a long way since starting out as a stylist and assistant to many celebrities. One of her biggest clients was her best friend, the heiress and reality TV star Paris Hilton. Kardashian comes from a big family and has four other sisters, Kourtney, Khloe, Kendall, and Kylie, who are all famous to some degree.
WESLEY SNIPES – $10 MILLION  –  PRODUCTION COMPANY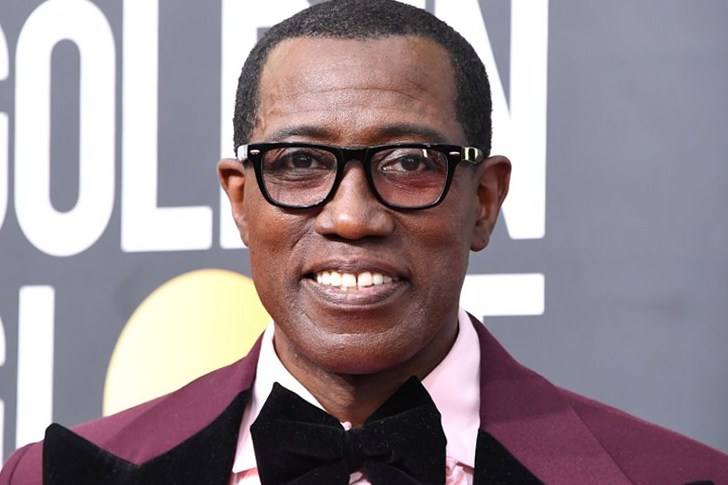 Who would have thought that a martial artist would have a net worth of $10 million? Wesley Snipes is not just a martial artist but also a film producer and an actor. With his investment money, he used it to established his own production company. It was one of the biggest accomplishments in his career. Snipes rose to fame after he starred in breathtaking films such as Demolition Man, White Men Can't Jump, and the Blade trilogy.
He was young when he discovered his passion for acting. When he was in college, he was discovered by an agent and got small roles. His first major film was Wildcats, and the rest of his success followed him. The actor even portrayed Michael Jackson in the singer's music video. Since then, it is obvious that he has the talents and acting for motion pictures, especially action films. For that, we are truly impressed!
JON STEWART – $120 MILLION  –  PRODUCTION COMPANY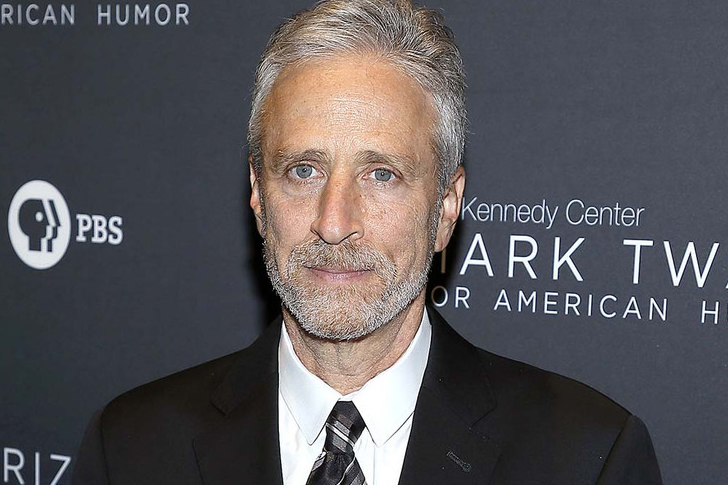 Some of the many things that we admire about Jon Stewart are his wit and sense of humor. He is a notorious comedian and famous for being the host of The Daily Show for 16 years. As a comedian and actor, he has been featured in numerous outstanding films and TV shows such as The Faculty, Half Baked, Death to Smoochy, and Big Daddy. Stewart is a prominent host and has hosted gigs such as the Academy Awards and the Grammy Awards.
When he left The Daily Show, he continued to be in the spotlight and signed a four-year contract with HBO. Moreover, he utilized his investment money to establish his own production company, Busboy Productions. The company produced many films and shows such as The Colbert Report, The Nightly Show with Larry Wilmore, and Important Things with Demetri Martin.
JAY LENO – $450 MILLION  –  CAR COLLECTION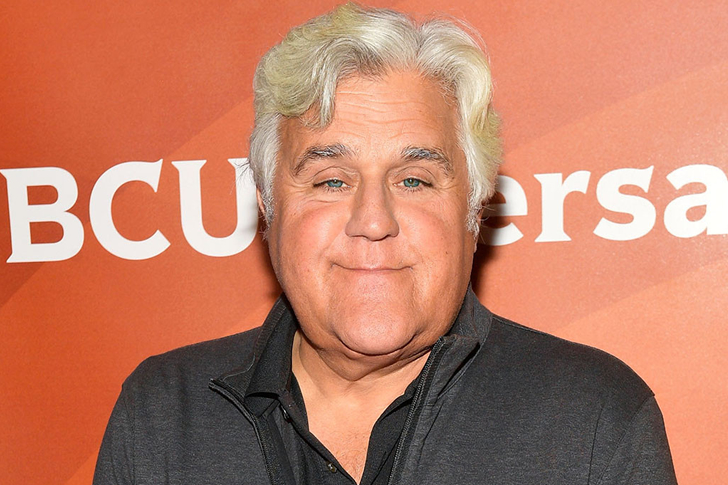 Jay Leno is a former late-night TV host, comedian, producer, writer, and actor. He hosted The Tonight Show with Jay Leno on NBC, which aired from 1992 until 2009. Throughout his time hosting the show, he earned a $320 million salary, which is more than enough for several people to live on for the rest of their lives. In his early career, he got small roles in various films like Fun With Dick and Jane, Good Times, Alice, One Day at a Time, American Hot Wax, and Laverne & Shirley.
Leno has an impressive net worth of $450 million. He is also an avid car collector who owns a valuable collection consisting of more than 300 vehicles. He has a website that featured his amazing collection. We bet the insurance on his vehicles must be insane, but we're sure he can afford it.
FLOYD MAYWEATHER, JR. – $450 MILLION  –  REAL ESTATE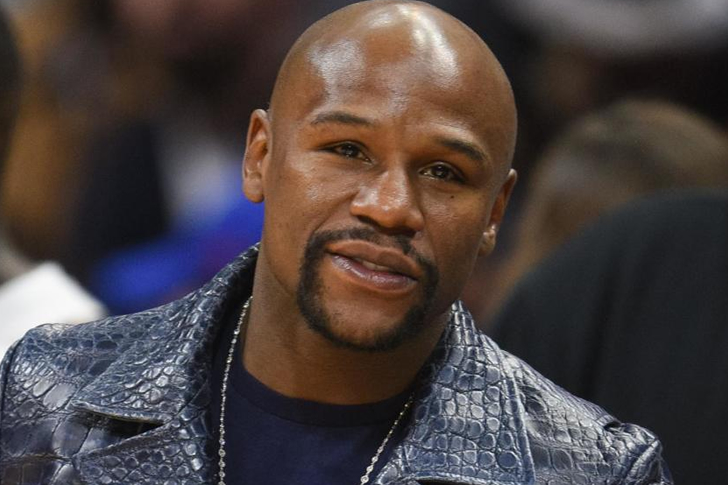 If you love boxing, you will surely know Floyd Mayweather Jr. He is a world-class quality boxing champion and promoter. He has been named the 5th highest paid athlete in history, and his earnings come from his matches and various endorsements. Mayweather has put some of his wealth into various real estate properties. It was wise of him to opt for this kind of investment because it appreciates in value over time.
In case you are wondering where Mayweather got his moves from, his father was also a top boxer during his time. In addition, he has trained with professional trainers who have helped him enhance his skills. Besides his different properties, he likes cars too and has a valuable car collection. We bet Mayweather has never experienced the financial struggles that some athletes are prone to; he invested his money wisely, just look at his net worth and properties.
RON HOWARD – $200 MILLION  –  PRODUCTION COMPANY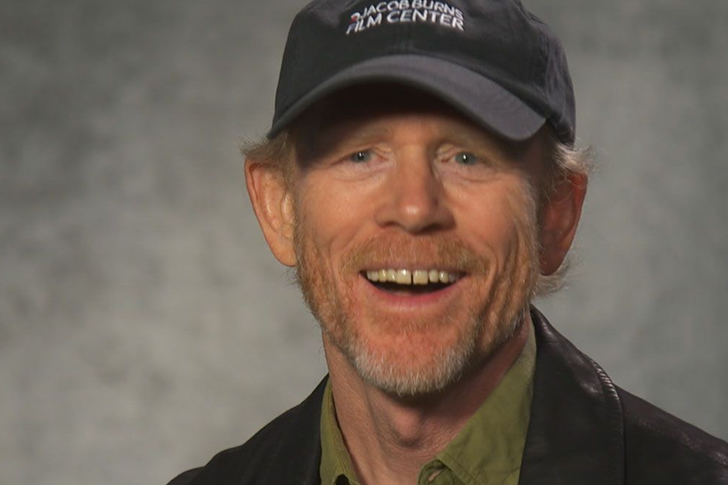 Ron Howard is a renowned actor and director whose parents both worked in the film industry, which sparked his interest in films from a very young age. In fact, he was just five years old when he entered the entertainment world. As a child, he had a relatively successful career in acting. His name became known in the sitcom The Andy Griffith Show, where he played Opie Taylor. He studied at the University of Southern California, but he did not get his degree and instead continued pursuing a career in Hollywood.
Howard eventually stopped acting and focused on directing and producing. Today, he has a TV and film production company called, Imagine Entertainment. The company has produced widely acclaimed films and TV shows such as 8 Mile, Friday Night Lights, Inside Deep Throat, Felicity, and 24. We are looking forward to seeing their company produce more projects!
LARRY DAVID – $400 MILLION –  REAL ESTATE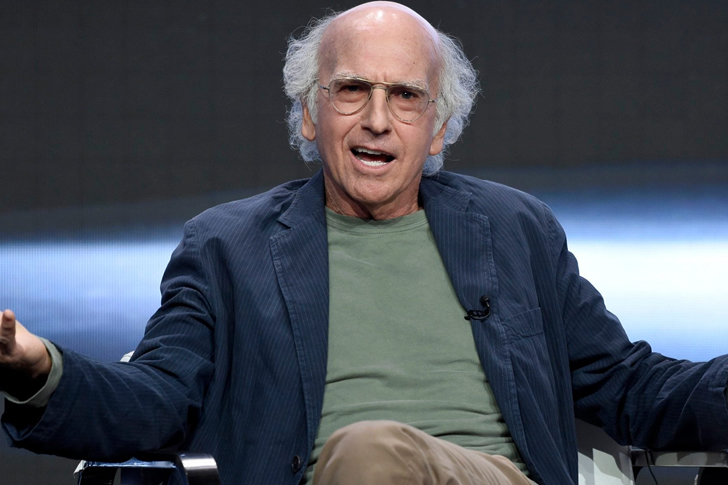 One of the best investments a celebrity can make is in real estate. The value of properties tend to increase over time, so putting your whopping millions in a home is worth it. Larry David made the wise decision of investing his money in real estate. He did not regret it. His $400 million net worth came from his amazing work as a TV producer, actor, comedian, and writer. He is best known as the creator of Seinfeld and Curb Your Enthusiasm. He has also written and starred in a play entitled Fish in the Dark, which premiered on Broadway in 2015.
David was born in a simple family living in Brooklyn. He went to Sheepshead Bay High School and the University of Maryland. In college, he discovered his hidden talent: he can make people laugh. Now, he is one of the most successful comedians in the industry.
SEAN PENN – UNDISCLOSED –  NOVELIST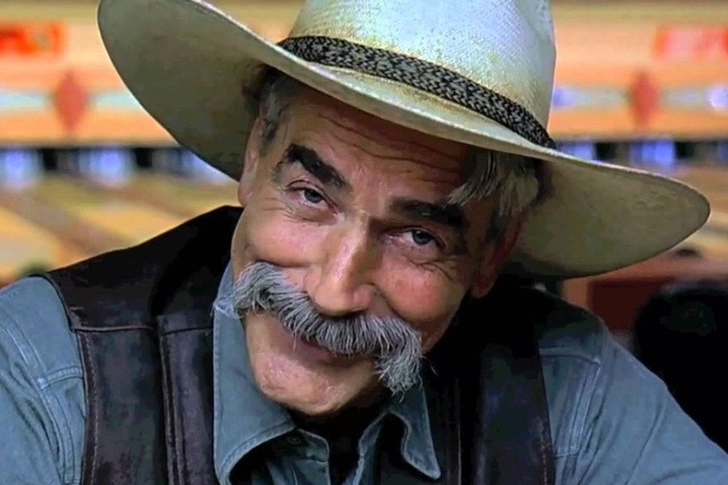 The award-winning actor Sean Penn has shown his artistry and proved his ingenuity throughout the years. He first gained critical acclaim in the 1995 film Dead Man Walking. He is best known for his diverse roles in films such as in Milk and I Am Sam. He won several Best Actor Awards in different award-giving bodies such as the Golden Globe Awards and the Academy Awards. Aside from his glorious acting career, he has also ventured into directing and screenwriting. In 2018, Penn published his first novel entitled Bob Honey Who Just Do Stuff. He announced his interest in continuing his writing career while putting his acting career on hold.
He is also a known philanthropist and makes investments towards helping communities. He co-founded a charitable institution called CORE (Community Organized Relief Effort). The organization aims to provide relief whenever a disaster strikes.
ASHTON KUTCHER – $200 MILLION  –  INVESTOR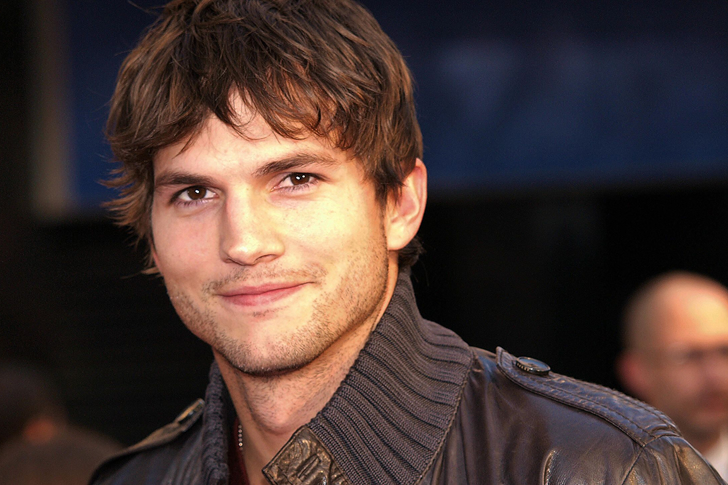 Ashton Kutcher started out as a Calvin Klein model before he became a hotshot leading man of Hollywood. We all loved him in That's 70s Show and Two and a Half Men. We have also seen him do serious acting in Jobs.  While he is known for his charisma and comedy on the big and small screen, Kutcher is also busy doing other things. He is an actor who uses his investment money for other things besides luxurious vacation homes and yachts.
Kutcher has a knack for business and is the co-founder of Sound Ventures. It aims to invest in promising startups in the field of technology. Prior to becoming a venture capitalist, Kutcher also co-founded a production company called Katalyst Films. For that reason, Kutcher has been a guest Shark on the show Shark Tank since he wants to give back the help he received when he was starting. Kutcher made a $250 million return on his early investments in Uber and Airbnb. He also co-founded Thorn: Digital Defenders of Children.
LEBRON JAMES – $500 MILLION  –  MEDIA EMPIRE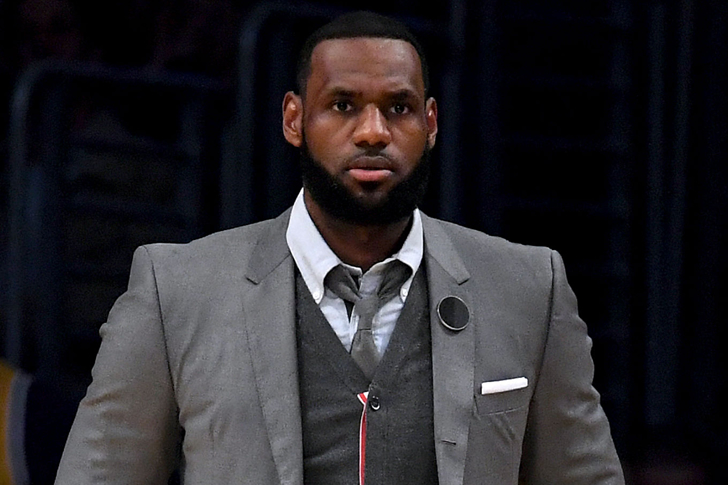 We bet that no one in this world doesn't know who Lebron James is. He is a big name in the sports industry and a hero among basketball fanatics. We all learn to love James' powerful skills in the court that brings his team closer to a championship. Among his accomplishments in his 17-year career in the NBA include winning four MVP Awards, four Finals MVP Awards, and four NBA Championships. James played for the Cleveland Cavaliers, Miami Heat, and Los Angeles Lakers, earning championship titles for all three teams.
James, together with Maverick Carter, co-founded a media empire named SpringHill Company. It is composed of their business ventures UNINTERRUPTED, SpringHill Entertainment, and Robot Company. Through SpringHill Entertainment, James released his documentary More Than a Game. In the latter part of 2020, James and Carter received investment money worth $100 million for SpringHill Company.
JERRY BRUCKHEIMER – $1 BILLION  –  INSURANCE, GAMING & SPORTS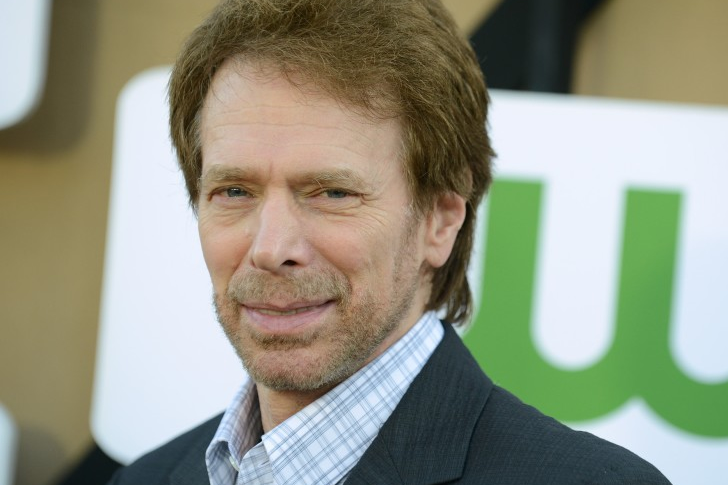 One of the biggest personalities in the entertainment industry is Jerry Bruckheimer. He produced some of the best films in history such as Top Gun, Crimson Tide, Black Hawk Down, Armageddon, Con Air, and Pirates of the Caribbean. As such, Bruckheimer has bagged multiple awards at the Golden Globe Awards, the Academy Awards, and the Emmy Awards. He has a net worth of $1 billion.
Apparently, his billionaire status is not only from his works in Hollywood. Bruckheimer also has other investments in gaming and sports. He is one of the directors of ZeniMax Media. The said gaming company is responsible for famous franchises such as Fallout, Rage, and Dishonored. He also put his investment money toward the Seattle Krakens of the National Hockey League. Additionally, Bruckheimer got his hands on Zip N Go Insurance as its business analyst. He certainly has a diverse portfolio outside of the entertainment industry!
MATT DAMON – $170 MILLION  –  WATER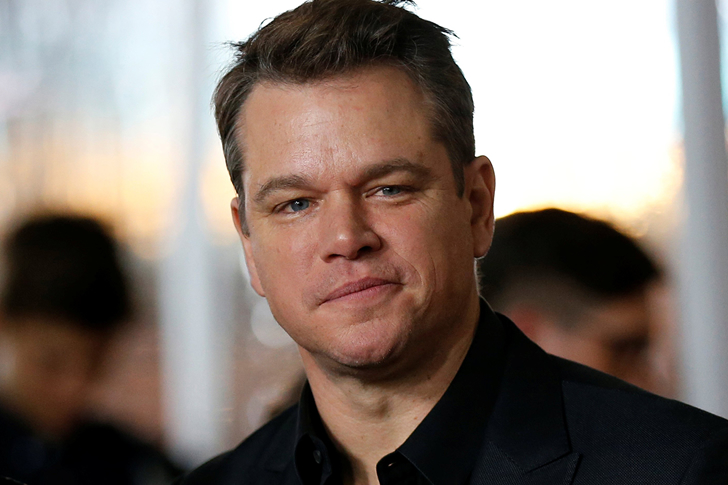 Matt Damon is best associated with his iconic Bourne franchise. Apart from doing action films, he is also known for penning Good Will Hunting with his good friend, Ben Affleck. Through this, he won Best Screenplay at the Golden Globe Awards and the Academy Awards. He also starred in Ocean's Eleven, The Martian, Adjustment Bureau, and The Talented Mr. Ripley. Damon is on the list of actors who earn $10 million per film. He has a net worth of $170 million.
You can never bring a good man down – this serves true for Matt Damon who once faced malicious accusations. Damon has made his intentions clear for the world as he co-founded Water.org – a nonprofit organization that aims to provide clean and safe drinking water and sanitation to poverty-stricken areas. Originally, Damon's H2O Africa initiative was merged with Gary White's WaterPartner. Water.org provides financing to microfinancing companies that provide cash loans to low-income families who are in need of a washroom or water facility upgrade. As of today, Water.org has reached $1 billion in funding and has helped millions of families around the globe.
MICHAEL PHELPS – $80 MILLION  –  SWIMWEAR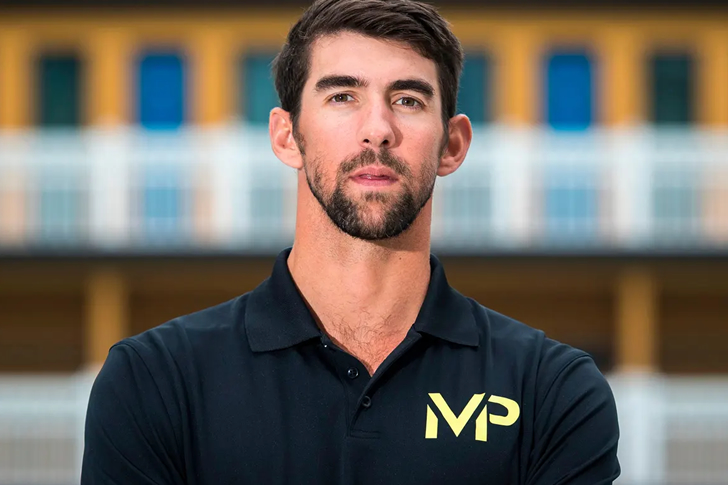 Michael Phelps is one of the most admired and popular Olympic athletes, especially in swimming. Phelps started swimming at the age of 7 and retired at the age of 31. His swimming prowess has given him a total of 28 Olympic medals. Due to his popularity, he was able to make sponsorships and partnerships with several brands, which all contributed to his current net worth of $80 million.
When he retired in 2016, he announced his interest in making investments in tech companies. There is no news available as to whether he pursued his plans. Nonetheless, Phelps has made his first investment while he was still active in the Olympic games. He established the swimwear brand MP. He also founded the Michael Phelps Foundation that aims to provide aid in water safety, health and wellness, and the pursuit of dreams.
EDDIE MURPHY – $200 MILLION  –  CARS
Eddie Murphy rose to fame due to his one-of-a-kind comedic skills. He started out as a guest performer in Saturday Night Live. As he made an impactful appeal to the audience, he was then signed to his first movie, 48 Hrs, which was followed by Trading Places in 1983 and Beverly Hills Cops in 1984. He received Best Supporting Actor at the Golden Globe Awards and the Academy Awards for his performance in Dreamgirls.
Currently, Murphy has a $200 million net worth, thanks to his box-office hit movies. He was able to enjoy his hard-earned money through his luxurious houses and car collections. He is said to own a Rolls Royce Phantom Drophead, a Ferrari 599 GTB, Aston Martin Vanquish, and a Mercedes AMG SLS, among others. With ten kids from his relationships, he makes sure to allot a portion of his investment money to his kids. Now, Murphy is about to release the long-awaited sequel of his movie Coming to America. We are sure that he will be earning a hefty amount like he usually does.
ANDREW LLOYD WEBBER – $1.2 BILLION  –  HORSES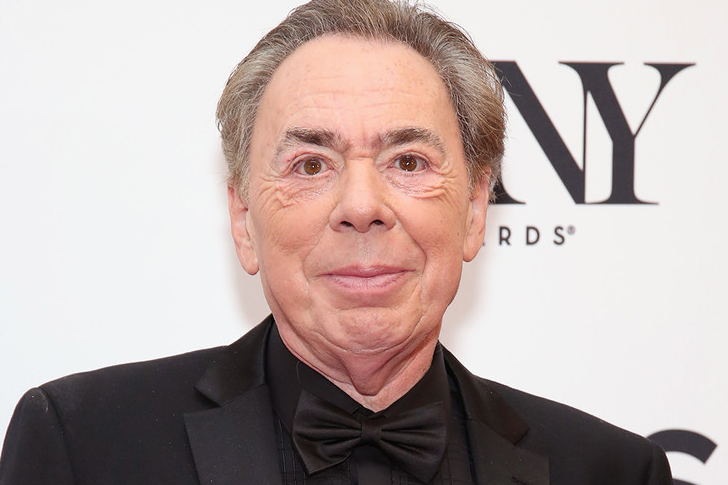 If you watched Cats and Phantom of the Opera then you must have experienced last song syndrome with Andrew Lloyd Webber's compositions. Andrew Lloyd Webber is a composer and musical theatre organizer who has made many famous and long-running musicals in history. He is the person behind the famous song Memory and  All I Ask of You. He is considered the most famous and commercialized composer of all time. He was among the 16 people considered an EGOT winner, as he is the recipient of an Emmy, a Grammy, an Oscar, and a Tony. He also established a theater production company called Really Useful Group Ltd. He has a net worth of $1.2 billion to date.
Apart from music, Webber is also into horses. The English composer and his wife have spared investment money for horse-breeding. They established a breeding farm in 1992 called Watership Down Stud located in the Newbury, United Kingdom. It was established in 1992 and has been breeding champion lines worth more than a million pounds ever since.
MADONNA – $850 MILLION  –  COCONUT WATER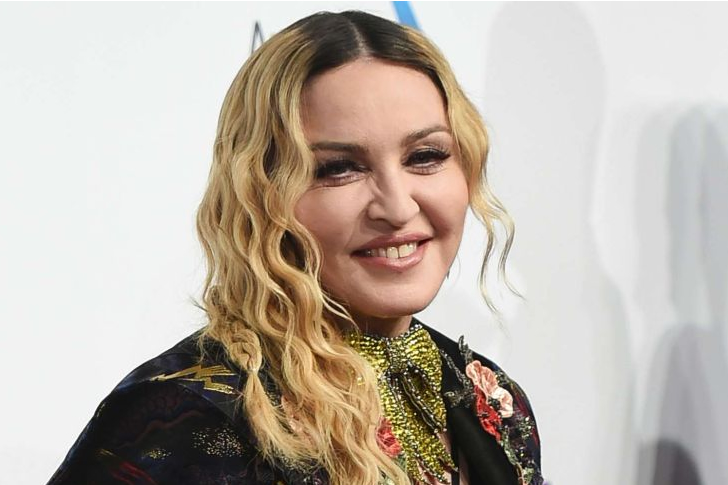 Where would the music scene be without Madonna? A question often pondered upon due to her great contribution to the music industry. Born Madonna Louise Ciccone, she first dreamt of becoming a dancer. For that, she worked several odd jobs to support herself while she chased her dreams. She also joined a band before launching her solo career. She is the voice behind the all-time classics Papa Don't Preach, Crazy For You and Like a Prayer.
As Madonna became the Queen of Pop with several chart-topping songs and albums, she has earned a net worth of $850 million to date. She also made several investments that helped her grow her money. One of which is her million-dollar investment in VitaCoco. Madonna herself has a habit of drinking coconut water during tours, so it makes sense that she would want to support such a company. Her decision turned out to be a good call since the company has tripled its value since its release.
DIANA ROSS – $250 MILLION  –  MUSIC RECORD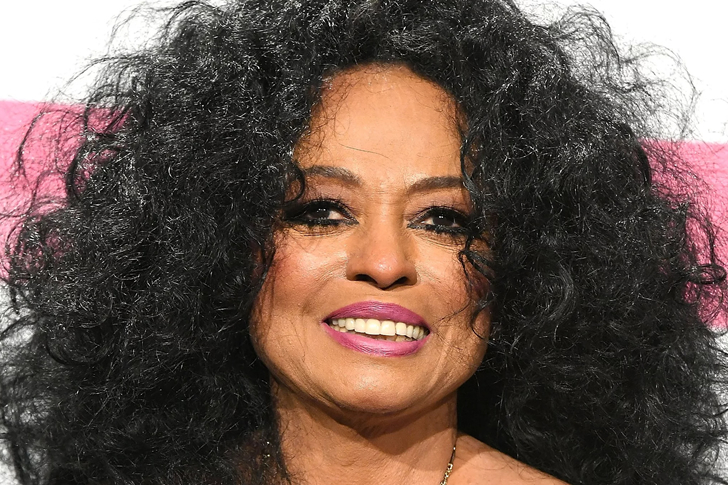 Diana Ross first rose to fame when she was introduced as the lead vocal of the group The Supremes. The all-girl group reached massive success and released chart-topping singles in the '60s. Ross launched her solo career in 1970. Her debut song Ain't No Mountain High Enough showed off her vocal prowess. She also launched her career in acting and won a Golden Globe Award for her performance in Lady Sings the Blues. Her successful and colorful career became an inspiration for aspiring artists everywhere.
Ross is said to owe her success to her first record label, Motown, which she departed in 1980. She transferred to RCA Records and later established her own record company Aniad Productions. She later returned to Motown and became a part-owner of the said record label. Her other investments in real estate contribute to her $250 million net worth.
JAMI GERTZ – $2 BILLION  –  SPORTS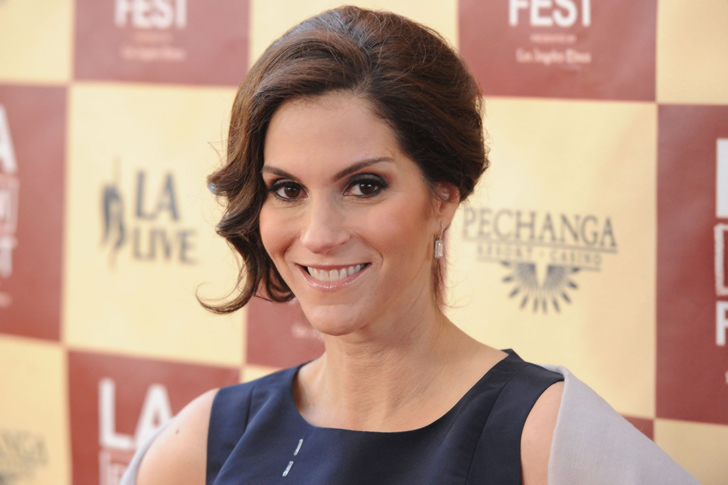 Probably only a few might remember how Jami Gertz started before she became a billionaire. She is an actress who rose to fame due to her role in The Lost Boys, Endless Love, and Twister. Although Gertz is still active today on the small screen, her name as an investor is more pronounced than her entertainment career. She was introduced to the investing business through her husband Tony Ressler of Aris Management and Apollo Global Management.
Ressler and Gertz got married in 1989 and have three children together. She made the news when she made an investment in the NBA team Atlanta Hawks with her husband. She became the front person of the team's management since her husband is not fond of being in front of the camera. It seems like the couple is into sports entertainment; they also own the Milwaukee Brewers.
JANET JACKSON – $190 MILLION  –  RECORD LABEL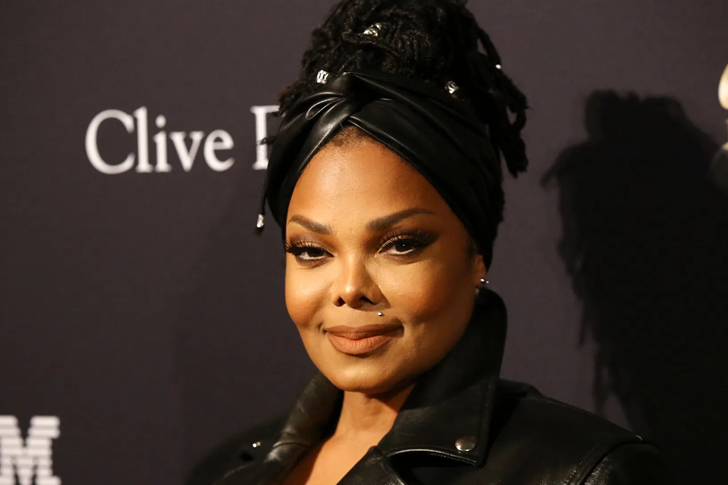 Hailing from a family of performers, Janet Jackson's fate must have been determined when she was still young. Her brothers were the famous Jackson 5. Seeing them perform might have encouraged her to go on stage as well. She began singing and acting at the age of 7. Jackson got her first album at age of 16 and her popularity later rose after the release of her albums Control and Rhythm Nation 1814. Since then, Jackson's career in the music industry was unseizable. Even if she took years before releasing a new album, her stardom has not diminished. Likewise, her concerts and albums are well received by the audience and made an impact on her net worth of $190 million.
Adding to her resume and investments is her record label, Rhythm Nation Records. She launched the said record label in 2018. The name comes from her most successful album, Rhythm Nation 1814. She partnered with Cinq Music to release her new album back then and it was said to be a market success.
ALEX RODRIGUEZ – $350 MILLION  –  REAL ESTATE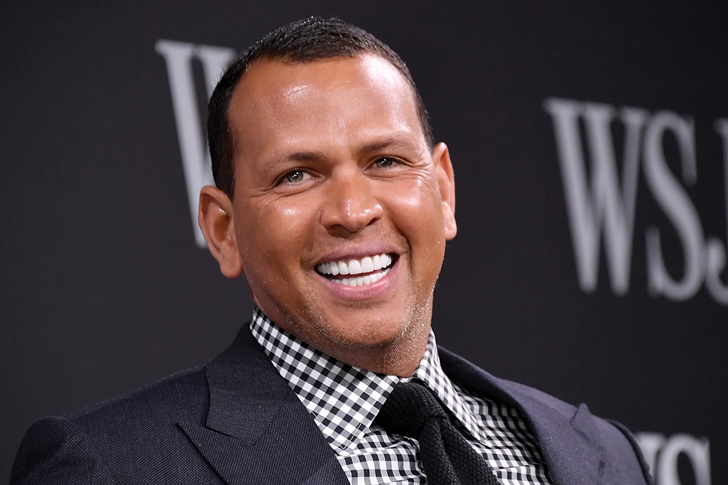 Many know Alex Rodriguez as Jennifer Lopez's beau. However, he is also known as a former baseball player and an MLB superstar. He played for the New York Yankees, the Seattle Mariners, and the Texas Rangers before retiring in 2016. The 45-year-old is a skilled businessman. Aside from being the chairman of Presidente beer, Rodriguez is also in the real estate business. He founded his first company, A-Rod Corp, in 1996.
He made several investments in technology companies such as Snapchat, Waze, and Wheels Up. He also invested in Vita Coco. He later invested in real estate and founded the company New Port Property Constructions and Monument Capital Management, with the latter owning 15,000 apartments all over the country. Now, Rodriguez has a net worth of $350 million and is about to share his life with his equally famous and successful fiancée.
SERENA WILLIAMS – $210 MILLION  –  FASHION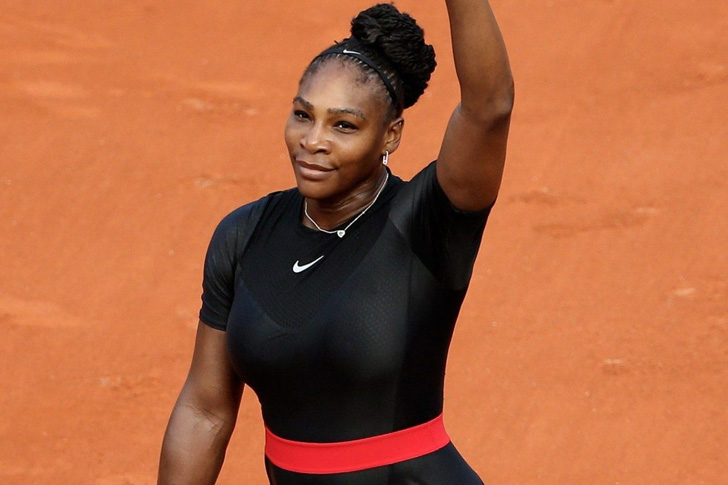 Throughout the years, Serena Williams has worked hard to get to where she is right now – a successful professional tennis player, a wife, a mom, and an entrepreneur. Having won several grand slam titles and being the number 1 professional tennis player has given her a head start in business. She was able to use her investment money to fund and establish her investing company, Serena Ventures.
We all know that her husband, Alexis Ohanian, is the man behind Reddit and an investor. If you think that Williams was influenced by her husband in investing well, you are wrong. Serena founded her company in 2014, two years before her marriage to her husband. Serena also invested in fashion and clothing, which she seems to have a great interest in. In 2019, she released her clothing line S by Serena.
STEVEN SPIELBERG – $3.7 BILLION  –  TECHNOLOGY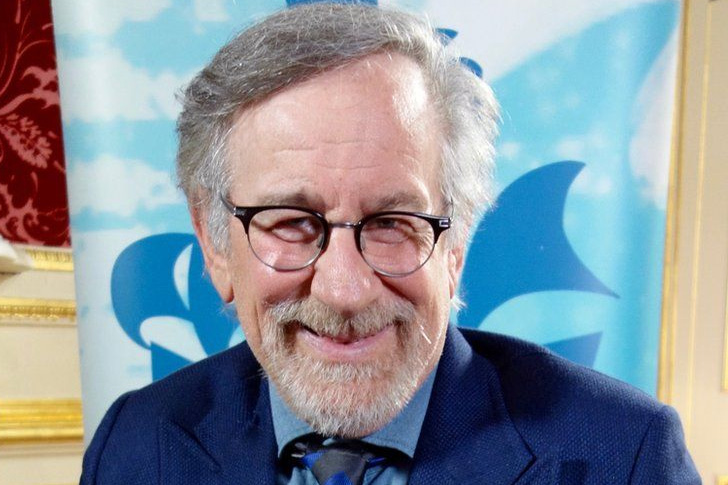 Among the greatest Hollywood directors to ever grace the earth is Steven Spielberg. His commercially successful career as a director, screenwriter, and producer led him to be recognized and awarded by major award-giving bodies. He is the man behind the following critically acclaimed and commercially successful movies: E.T. the Extra-Terrestrial, Jurassic Park, Artificial Intelligent, Saving Private Ryan, and the Indiana Jones franchise. His success has also led him to possess a net worth of $3.7 billion.
His net worth can also be credited to his other investments. He co-founded Dream Works Studios. It was also said that he has several investments in technology companies. As a gamer himself, he shows his passion by venturing into game development. As such, he invested in a startup company that produces a virtual-reality console that encourages users to go out. He also made a collaboration with Entertainment Arts and is responsible for making Medal of Honor.
WENDY WILLIAMS – $40 Million  –  Clothing Line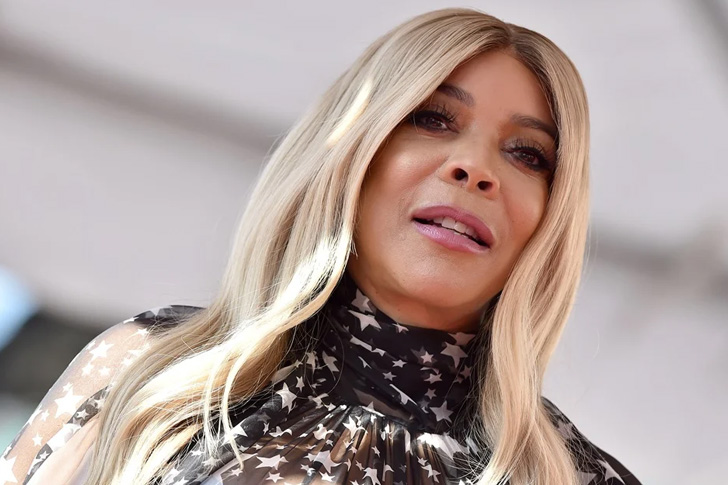 Wendy Williams is a well-known television personality, entrepreneur, and writer who became famous for hosting the television talk show The Wendy Williams Show, where she has been earning an estimated income of $10 million annually since 2008. Her show has been broadcasted in over 54 countries and has attracted over 2.4 million viewers on average. That figure alone must be enough to give you an idea of how successful she is.
With such a hefty paycheck, it's no wonder then that she was able to amass a huge fortune, which includes many significant investments that further grows her net worth. For instance, she collaborated with Home Shopping Network to distribute her own line of skirts, sweaters, dresses, and many more. She even has her own jewelry line called Adorn by Wendy Williams that is also sold through Home Shopping Network.
BEYONCE – $500 Million  –  Fashion Line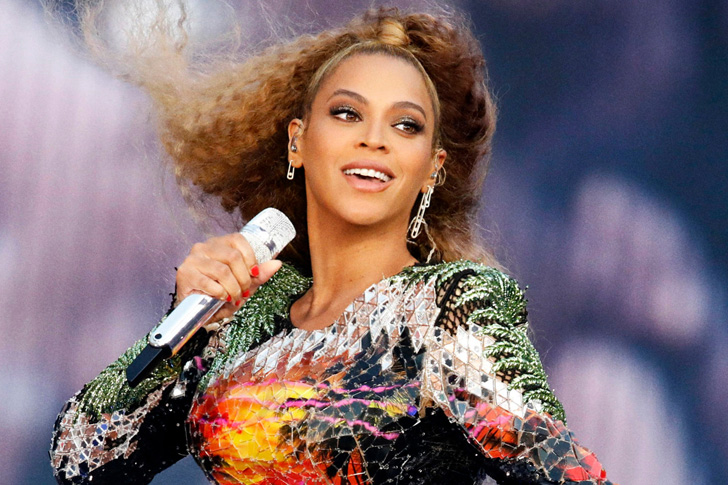 Do we even need to give this megastar an introduction? Unless you've been living in a cave, you already know that Beyonce is one of the most iconic pop stars in the world. Her most famous hits include Single Ladies, Irreplaceable, Love on Top, and Crazy in Love, among many others. She first came into the scene as the leading member of the popular girl group Destiny's Child.
However, her greatness is not limited to the concert stage and the recording studio, as she is also an accomplished businesswoman. One of her investments includes a fashion line called House of Dereon, which produces high-end accessories, footwear, jewelry, lingerie, and many more. Her total net worth is a mindboggling $500 million. Together with her husband, they have a combined net worth of $1.5 billion. Her kids are set for life with the inheritance they will be getting!
SOPHIA LOREN – $75 Million  –  Real Estate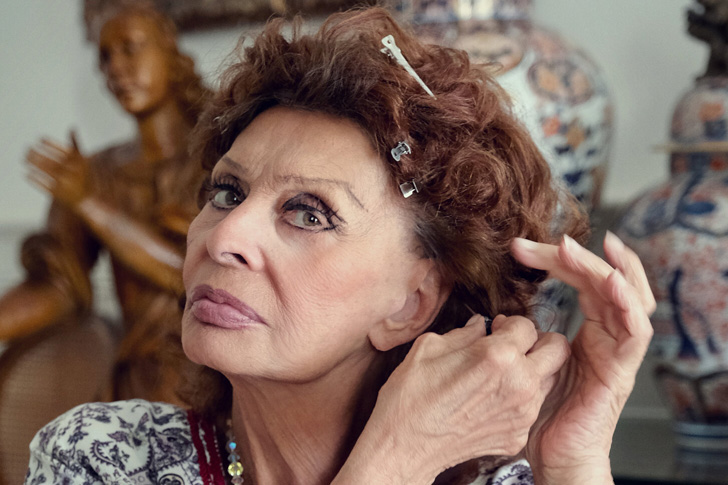 Remember the feeling of awe whenever we see a regal actress on screen? Well, that's exactly what we feel every time we watch Sophia Loren. Indeed, she is like a true royal in the movie industry, not only because of her alluring presence and breathtaking beauty, but also because of her exceptional acting skills, which propelled her into the pantheon of the most iconic actresses in the world. She has captured our hearts with movies such as Houseboat, That Kind of Woman, and Two Women. However, what makes her even more amazing is that she is still as graceful as ever even though she's already 86 years old.
Moreover, her majestic aura on screen aptly resembles the kind of lifestyle she leads. She used to own a lavish investment property in Rome, Italy. The posh villa is worth over $44 million and sits on 24 acres of land. Now that is a life that is fit for a royal.
DOLLY PARTON – $600 Million  –  Theme Park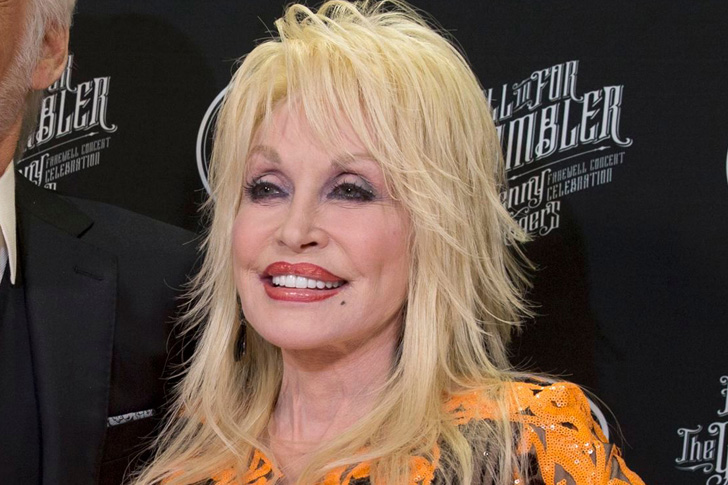 Dolly Parton is one of those names that is instantly familiar even if you don't really know who she is. Perhaps the reason for that is because she's one of the most popular singer-songwriters in the world. She has been making waves in the music industry for over four decades now, churning out hugely successful hits such as 9 to 5 and Jolene. She has sold more than 100 million albums across the globe, which makes her one of highest-paid artists as well.
As such, it comes as no surprise that she was able to build a massive fortune throughout her long and illustrious career. Indeed, she has a net worth of $600 million, which she got from many sources such music royalties, concert tours, and many other investments. One of her many successful ventures is a theme park in Tennessee called Dollywood, which attracts over 3 million visitors annually.
DEMI MOORE – $200 Million  –  Real Estate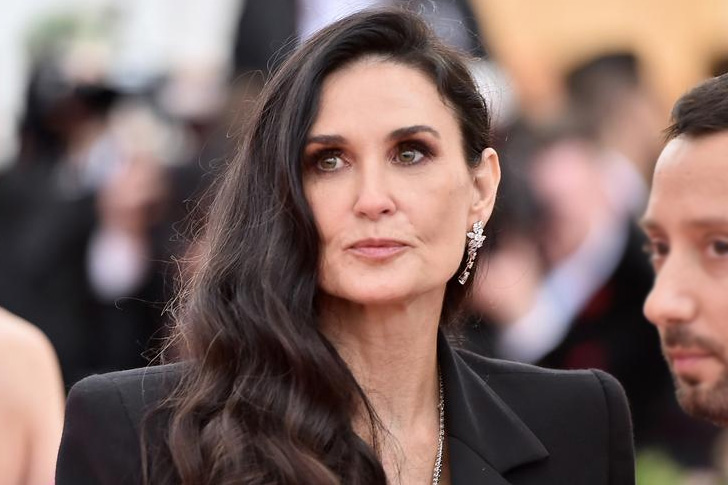 Demi Moore belongs to the pantheon of the most beautiful and versatile actresses in Hollywood. She is perhaps best known for her performances in blockbuster hits such as Striptease, G.I. Jane, A Few Good Men, and Indecent Proposal, among many others. She was very prominent during the '90s and continues to be relevant to this day. Throughout her career, she has earned numerous accolades and recognitions, including two Golden Globe nominations.
Outside of Hollywood, she's also known to be keen when it comes to her real estate investments. She used to own a lavish apartment in New York City, which she bought with her then-husband Bruce Willis for $7 million in 1990. Fast forward to 2017, she was able to sell this house for an amazing $45 million. She also owns several properties, including a luxurious abode in Idaho and a Beverly Hills mansion.
TONY HAWK – $140 Million  –  Birdhouse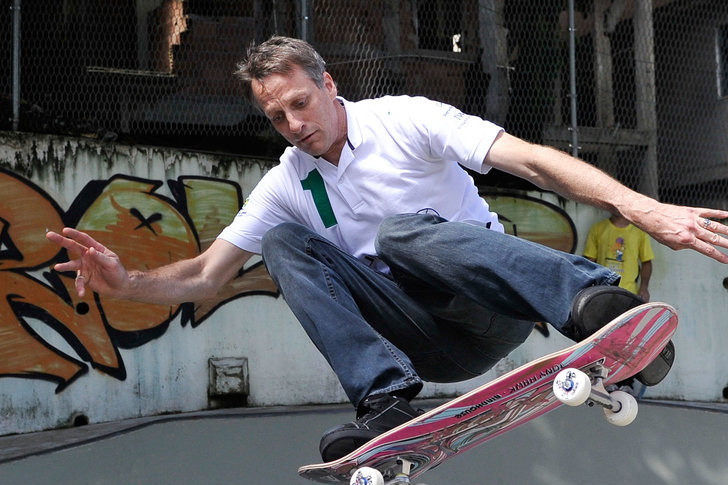 Tony Hawk is perhaps the hero to so many teenage boys who are into skateboarding. He was very prominent during the early 2000s, so much so that a video game was even named after him. He is the most decorated and highest-paid professional skateboarder in the history of the sport. He also earned millions of dollars from endorsements, tournament prizes, and various appearances on TV. He is legendary for the skateboard moves that he pioneered such as frontside 540-rodeo flip.
Outside the skateboarding ramps, he is also an entrepreneur who got even richer after investing in the skateboard company Birdhouse, which produces boards and accessories. He also owns a clothing line called Hawk Clothing. He even surprised his legion of fans when he ventured into the movie business through his investments in the production company 900 films.
CHER – $360 Million  –  Real Estate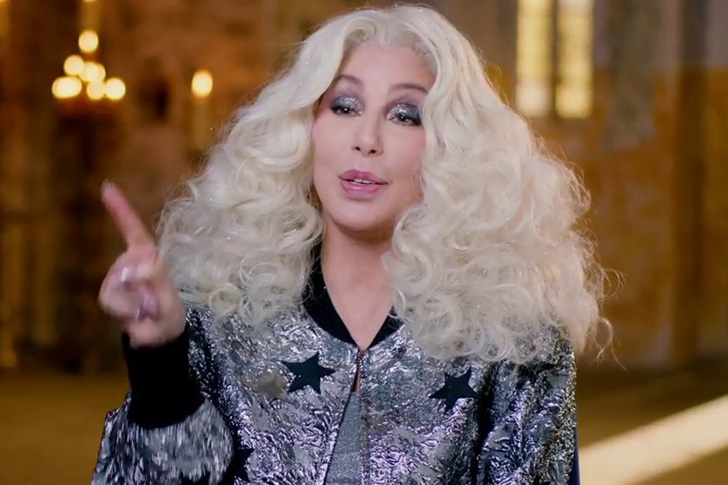 Cher is a bonafide legend in the music industry. In fact, she is already considered by many as a cultural icon. Unsurprisingly, she is also one of the richest artists, having sold over 100 million records worldwide. Throughout her career, she has garnered many awards and recognitions including three Golden Globe Awards, an Emmy Award, an Oscar, and a Grammy. Her most successful albums are The Sonny Side of Cher, All I Really Want to Do, and Cher.
Given her high status in the music industry, she was able to afford many luxurious real estate investments. She used to own a lavish mansion in Beverly Hills, which she sold for $90 million in 2016. She currently lives in an oceanfront mansion in Malibu, which she once listed for $45 million. It features 14,000 square-foot of living space and includes a tennis court, swimming pool, and a guest house.
SIMON COWELL – $600 Million  –  Real Estate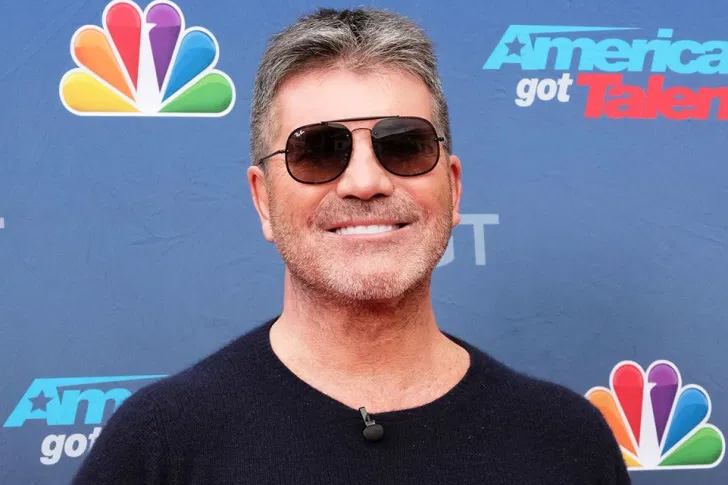 While Simon Cowell might seem intimidating as a judge on the hit singing competition American Idol, he is actually a simple, kind, and down-to-earth kind of guy. He is also a beloved television personality both in the US and in the UK. He is also known for being a successful music executive who is famous for producing the hit song Unchained Melody. Among his current television projects include America's Got Talent, Britain's Got Talent, and the X Factor.
With a net worth of $600 million, he was able to buy several investment properties. Among his notable properties include a $24 million oceanfront home on the Pacific Coast Highway in Malibu, California. It features seven bedrooms, seven and a half bathrooms, a swimming pool, a fireplace, a spa, a massage room and, of course, a gorgeous view of the ocean, which he can look at directly from his room.
BARBARA WALTERS – $170 Million  –  Real Estate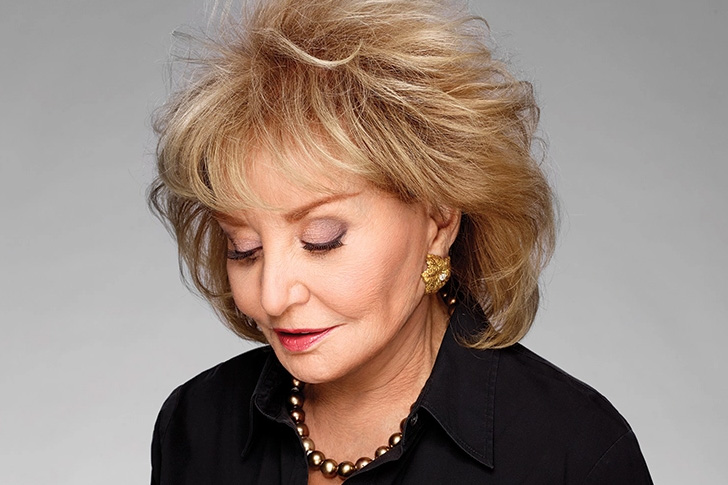 Barbara Walters is one of the very few journalists considered to be at the top of the heap in the television industry. Indeed, she is a multi-awarded broadcast journalist, media personality, and author. She is perhaps best known for hosting a number of highly acclaimed television programs such as 20/20, The View, and ABC Evening News. She is also admired for being the first woman in America to be a host and anchor in a news program.
Given her esteemed reputation in the industry, it's no wonder that she was able to afford the right investment property that is fitting for a celebrity of her caliber. She used to own a lavish property in the prestigious Upper East Side neighborhood of New York City. The elegant abode is currently listed for an astonishing $10.4 million. It has notable amenities such as four spacious bedrooms, an entertainment room, and a paneled library.
JARED LETO – $90 Million  –  Real Estate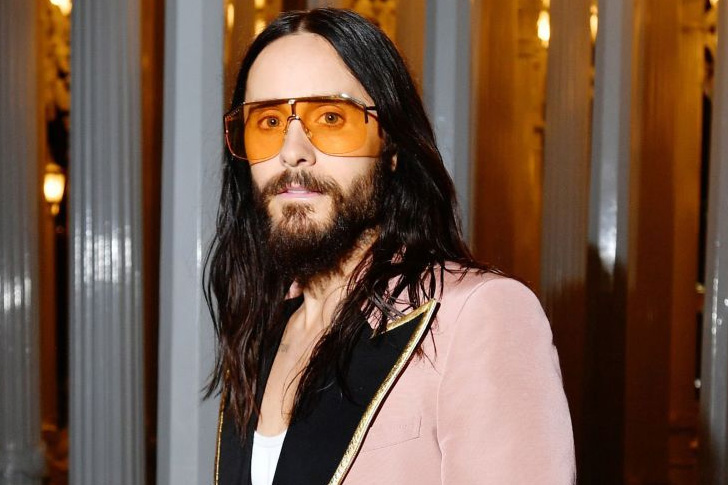 Nowadays, it's quite rare to see an actor who's willing to push the boundaries; someone who is not only motivated by the glitz and glamour of Hollywood, but also has a deep respect for the craft of acting. Jared Leto certainly fits that description as he totally embodies and inhibits every character body and soul. To his credit, he is widely regarded for being a "method" actor who is best known for his unbelievable performances in films such as Requiem for a Dream, Dallas Buyers Club, and Suicide Squad.
However, Jared Leto also excels in a totally different role, which is that of a real estate investor. He used to own a 4,021-square-foot mansion in the Hollywood Hills, which he bought for $1.65 million in 2006. He sold the same property for $2.05 million in 2017. He also has another lavish property in Laurel Canyon, which he bought for $5 million in 2015.
SHANIA TWAIN – $400 Million  –  Real Estate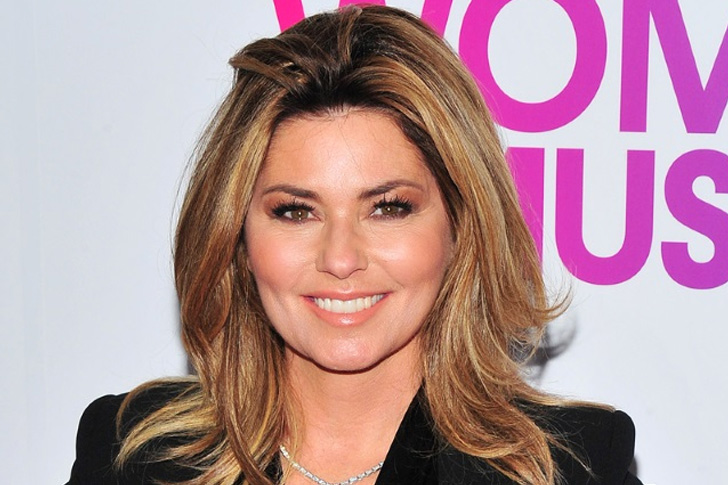 Shania Twain is a country pop star who has been bestowed with the credit of "Queen of Country Pop". This distinction is due to the enormous success that she has achieved in the music industry. Indeed, she has sold over 100 million records, making her one of the best-selling artists of all time. She is widely known for her iconic hits such as Man! I Feel Like a Woman! and You're Still the One, among many others. Throughout her career, she has won five Grammy Awards, eight Billboard Music Awards, and six American Music Awards.
Aside from a lucrative music career, however, Shania Twain has also significant real estate holdings, which contributed to her massive net worth of $400 million. She has several extravagant properties in the Bahamas, Florida, New Zealand, and New York. She even has a private resort in New Zealand called Manu Whenua.
STEPHEN COLBERT – $75 Million  –  Real Estate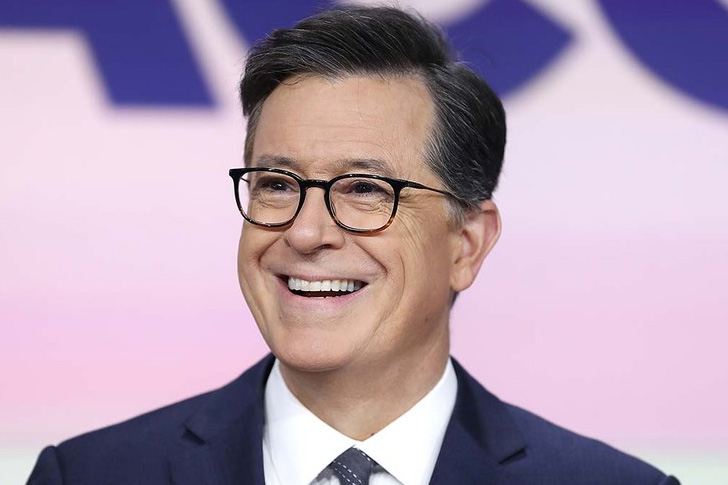 Stephen Colbert is perhaps one of the most beloved television talk show hosts in America. He was first known for being the host of the Comedy Central segment The Colbert Report, which he headed from 2005 to 2014. However, he truly rose to stardom when became the host of the Late Show with Stephen Colbert. He is widely regarded for his quick wit and intelligence that is perhaps unmatched by other late night show host. Aside from his work in television, he is also the author of several novels, including Wigfield: The Can-Do Town That Just May Not.
Stephen is known for being a simple and humble man, which clearly shows in his investment choices. He currently lives with his family in a modest house in Montclair, New Jersey. He bought the property in 2000 for only $515,000, which is relatively low compared to others on the list.
WARREN MOON – $12 Million  –  Real Estate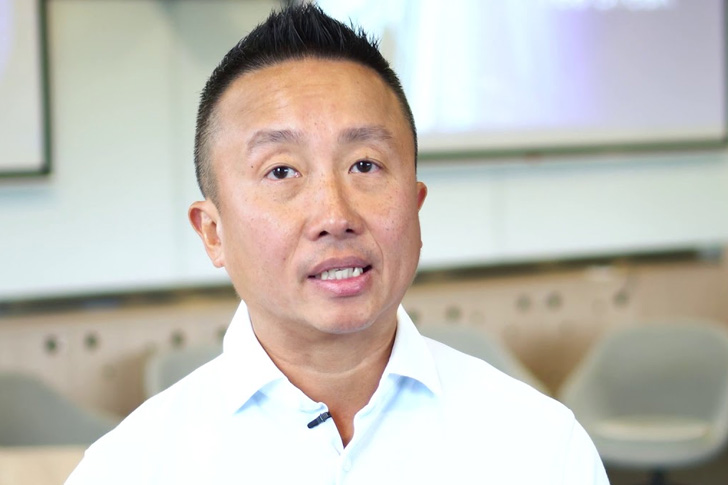 Warren Moon is best known as a former professional American football player who played as a quarterback in the Canadian Football League team Edmonton Eskimos. According to reports, the NFL was not interested in him when he was starting out; they must have regretted that decision since Moon went on to become one of the most successful football players in Canada. He became a sports broadcaster upon retiring from the sport.
Warren is also an avid investor in real estate. He used to own a luxurious mansion in Duvall, Washington. The modern-style property features four bedrooms, a gaming room, an entertainment room, a wine cellar, and a hot tub, among many others. Sadly, he seems to be planning to move as he recently listed the house for $1.6 million. Nevertheless, he must have had a good time living in the posh abode to some degree.
CARRIE UNDERWOOD – $140 Million  –  Real Estate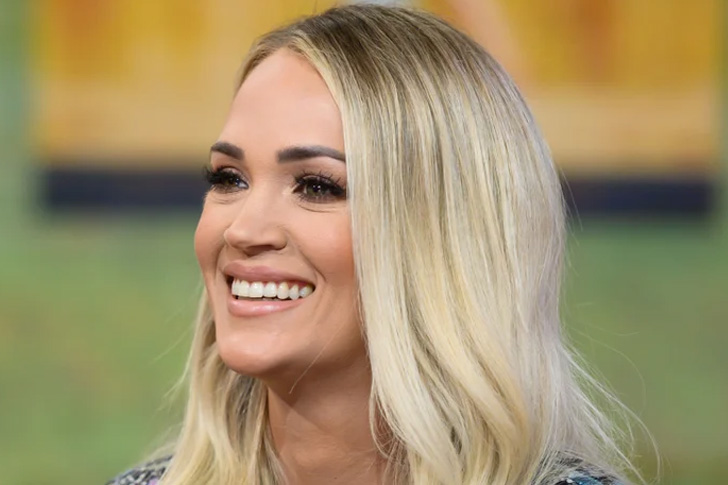 Carrie Underwood is one of the foremost country singers in the industry today. She is perhaps best known for being the winner of the fourth season of American Idol in 2005. After the competition, she went on to have a successful solo career and has produced several best-selling songs such as Jesus, Take the Wheel, Before He Cheats, and Some Hearts, among many others. Aside from being a country singer, however, Underwood is also a fashion designer and author, all of which helped her accumulate a massive fortune.
With a net worth of $140 million, she tried her hand in real estate investments.  She used to own a lavish mansion in Ottawa, Canada, which she later put up for sale with an asking price of $2.2 million. She also recently sold her fancy house in Brentwood, California for $1.41 million. The house has four bedrooms, four bathrooms, a huge gym facility, a tennis court, and a wet bar.
KYLIE JENNER – $700 Million – Cosmetics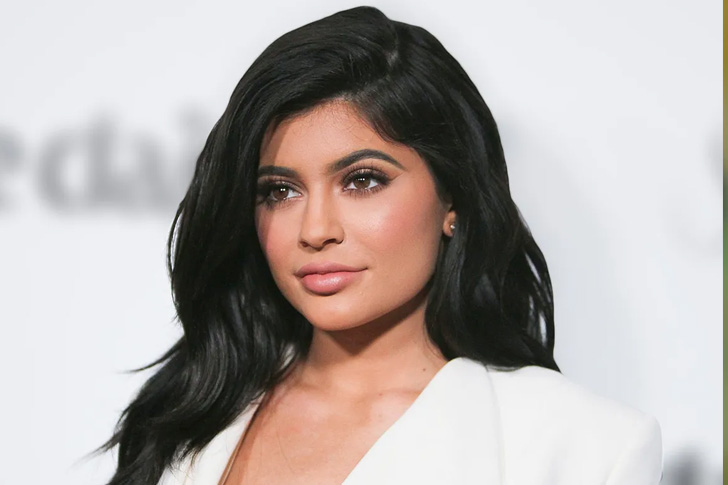 Kylie Jenner is one of the most recognizable celebrities in the industry today, especially among millennial women. She first rose to stardom through a reality television star and, later on, for being a successful model. However, she truly made a name for herself when she launched her very own cosmetics company called Kylie Cosmetics, whose value comprises much of her massive fortune. In 2019, she sold 51% of her stake in the company for $600 million.
With a net worth of $700 million, it comes as no surprise that she can afford the good things in life. Indeed, Kylie is no stranger to luxury, especially when it comes to real estate. She currently lives in a lavish mansion in Hidden Hills, California. The fancy house features eight bedrooms and 11 bathrooms. She bought the property for $12 million in 2016.
JERRY SEINFELD – $950 MILLION – LONG-TERM SALARIES AND ROYALTIES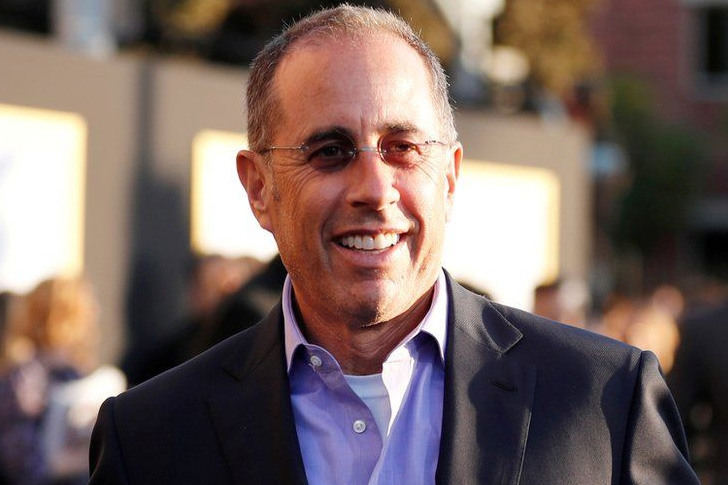 Jerry Seinfeld is a legendary stand-up comedian that has been in the business for a very long time, and with his longevity comes an understanding of what it takes to go from broke to a billionaire. There isn't quite like an investment that's geared towards self-improvement and managing one's money properly. That much is true when we take a look at how he has passed the net worth of many famous celebrities today.
A very good example is when we compare Jerry to the likes of huge names such as Johnny Depp at $400 million, Tom Cruise at $570 million, and Tom Hanks at $400 million. These are all very talented actors but don't seem to have even half the assets that Jerry has. It all boils down to how a celebrity preserves their riches so that when the time for retirement comes, they can live a life of luxury without worry.
JUSTIN BIEBER- $285 MILLION – $1.1MILLION STAKE INVESTMENT IN SHOTS OF ME (SOCIAL MEDIA NETWORK)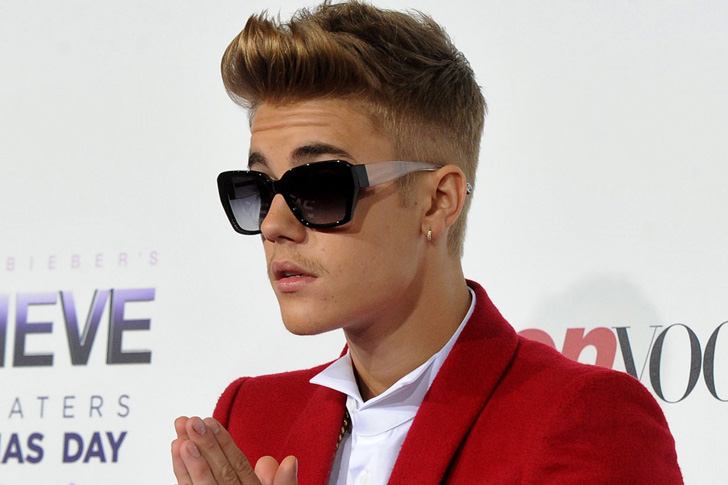 Justin Bieber remains one of the hottest artists today with all of his recent songs topping charts globally. That being said, Justin is now 26 years old, and with age comes maturity and experience. The "Baby" singer has now departed from his childish ways and has found new methods to expand his fortune.
Justin Bieber is the highest investor in a new tech start-up development called, Shots of Me, which is a social media network. The news came as a surprise as this is the first independent investment that Justin has made without the help of his manager, Scooter Braun, which is also a successful investor. Justin dropped $1.1 million in a seed round for Shots to become the lead investor and with the millions of followers on his social media accounts, it wouldn't be a surprise if the company's popularity would skyrocket in the next few years.
JENNIFER ANISTON – $300 MILLION – $21 MILLION BEL-AIR MANSION (PRIVATE PROPERTY)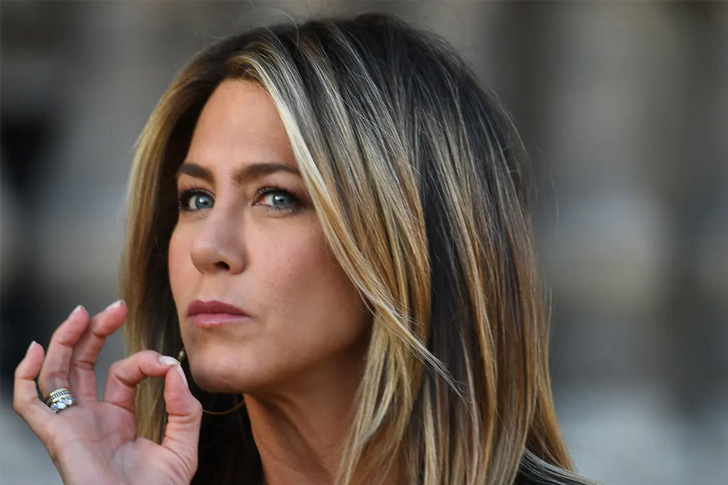 Jennifer Aniston is one of Hollywood's beloved actresses and this thanks to her role in the TV show, Friends. The show became a huge success, which means Jennifer and the main cast gained huge paychecks as a result. In season 9 and 10 of Friends, Jennifer was reported to have received a per-episode paycheck of $1 million. This enabled the actress to invest in a majority of real estate properties in places such as Beverly Hills, Hollywood Hills, New York. However, what really put the stamp on Jennifer's status as a successful investor is her purchase of a Bel-Air mansion estimated to have cost around $21 million.
With 8,500 square feet of living space, the mansion has 4 bedrooms, 6 and ½ bathrooms, a standard-sized pool, wine cellar, and a separate guest house. The mansion must also have the latest state-of-the-art home security systems.
LEONARDO DICAPRIO – $260 MILLION – UNDISCLOSED MAJOR INVESTMENT IN STRUCK CAPITAL (INVESTMENT FIRM)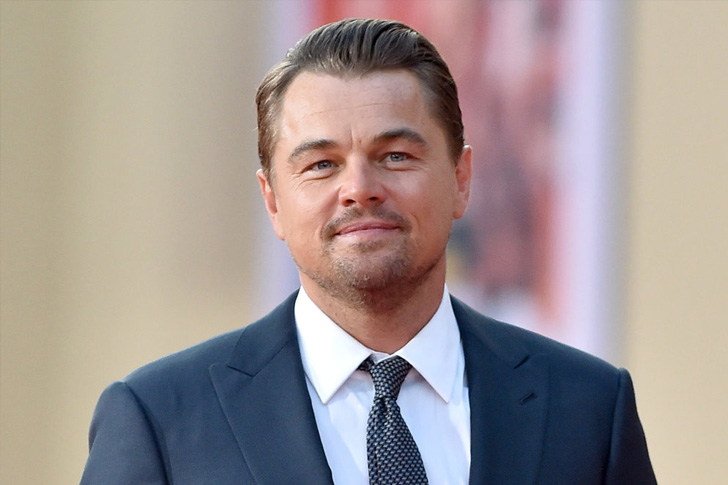 Leonardo DiCaprio is one of the most talented and versatile actors of this generation and it wouldn't be a surprise if he went down as one of the biggest names in the industry when he finally retires. Recently, he also made an investment towards a tech development initiative at Struck Capital.
Leonardo has made a commitment to help transform Los Angeles into a largely developed technology powerhouse. The founder of the company even stated that Struck Capital envisions the city as the innovative hub for the future of the world. The investment firm is currently branching out their second fund, which is valued at $55 million. Leonardo's stake was not revealed, but they say it is pretty significant. Fans are also excited to see Leonardo's comeback to the big screen but for the time being, this is one actor looking toward a better future for the world.
VANNA WHITE – $70 MILLION – $4.2 MILLION LEARJET 35 CHARTER JET (AVIATION INVESTMENT – COMMERCIAL/PRIVATE)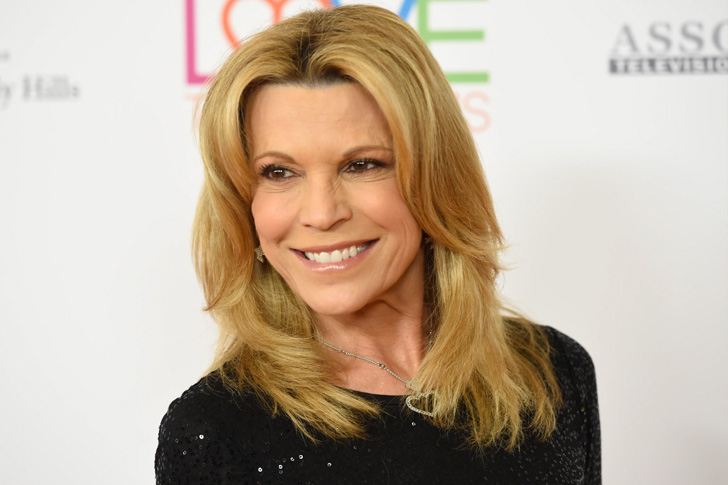 As a successful television personality, Vanna White has accumulated all the necessary resources she needs to secure her future. Thirteen years of being on the famous show, Wheel of Fortune, has rewarded Vanna handsomely and the majority of her $70 million net worth comes from tpaychecks from the show. Some of Vanna's other sources of income include the numerous endorsement deals she's signed.
One of the biggest investments Vanna's ever made is her decision to branch out into the aviation business. Vanna bought two Learjet 35's and had them personally designed and re-upholstered to her preferences. The two jets were originally meant for private use but because the charter jet business was booming at the time, Vanna saw the opportunity. At $2.1 million each, the Learjet 35 was the first and only choice for the famous host at the time of purchase.
Shawn Merriman – UNDISCLOSED NET WORTH – $21 MILLION – THE MORMON MADDOFF FRAUD (PONZI SCHEME INVESTMENT SCAM)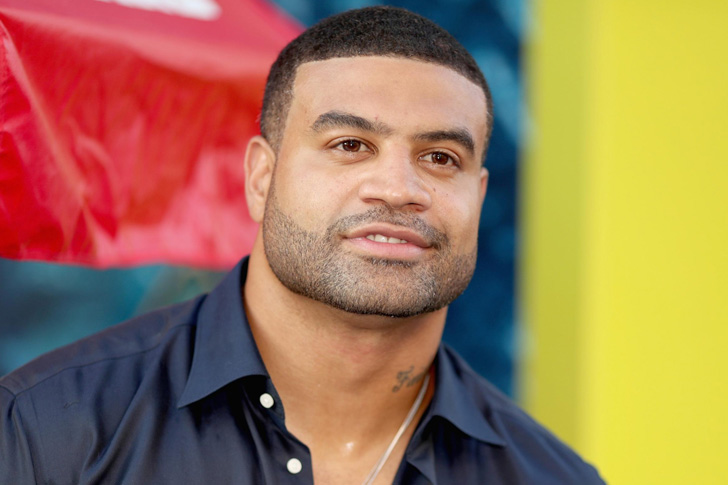 Shawn Merriman was formerly the head of an investment firm and a lay bishop at the Mormon church for many years before getting exposed as a fraud. The smooth-talking demeanor that Shawn had was what enabled him to con friends, family, and church members for 15 years. Known as The Mormon Maddoff case, it was one of the most lucrative uses of the Ponzi scheme in history.
Shawn deceived a total of 68 investors, which comprised mainly of church members, friends, and then finally, his own family. As a result of abusing his position as a Bishop, Shawn encouraged other Mormons to invest as well. The enticing proposals and possibility of making big bucks from the firm was too much to refuse and investors eventually gave in. After the great recession struck the economy, Shawn's crime was brought to light and justice was served.
CAMERON DIAZ – $140 MILLION – UNDISCLOSED MODERN ACUPUNCTURE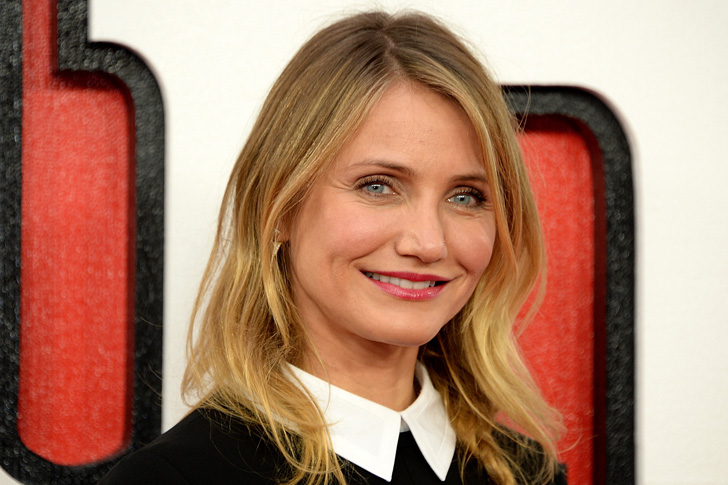 Cameron Diaz is one of the biggest and brightest stars of romance comedy and is still considered a hot topic when upcoming productions are on the table. Cameron has also made numerous investments in various fields such real estate and wine-making, but her most recent partnership with Arizona-based acupuncture company, Modern Acupuncture, is the one fans should look out for.
The actress has always been an advocate of healthier lifestyles but she has taken that one step further by becoming the newest investor for the 4-year old company. Modern Acupuncture boasts facilities in over 60 locations and are aiming to double and even triple that number in the upcoming years. Cameron placed her resources in the company through the help of Seth Rodsky and his investment firm, Strand Equity. Seth's firm was also responsible for bringing famous hip-hop artist, 50 Cent, to Vitamin Water.
RICHARD GERE – $120 MILLION – $56 MILLION STRONGHEART MANOR (PRIVATE PROPERTY)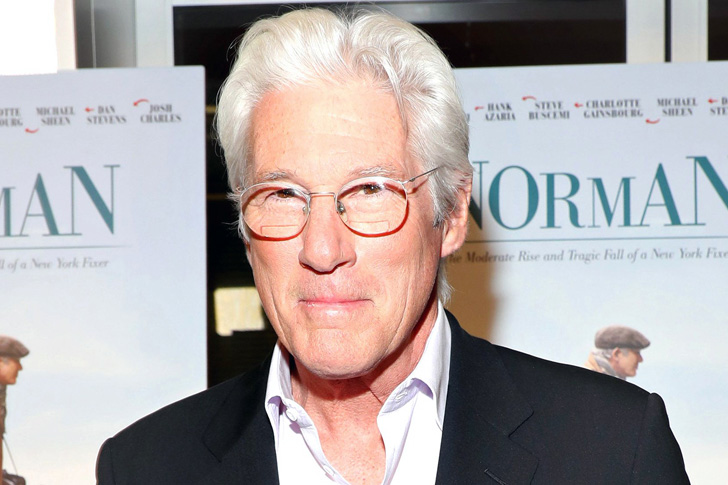 Richard Gere is a famous American actor who takes credit for outstanding performances in movies such as, American Gigolo, An Officer and a Gentleman, Pretty Woman, and Chicago. These are just some of the breakout movies that shot Richard up the hierarchy of great actors. Aside from being an amazing actor, Richard is also an advocate for various political and social causes. One of his most notable achievements is the foundation of the Tibet House in 1987.
As for financial investments, Richard has a pretty handsome real estate portfolio with the most recent listing of his $56 million Strongheart Manor, along with another 50-acre multi-residence property in Pound Ridge. However this Hampton's mansion is the one that fans are looking out for as it sits on 6.3 acres of land with around 300 feet of beachfront real estate, making it one of the more enticing listings on the celebrity house market today.
TAYLOR SWIFT – $400 MILLION – $47.7 MILLION SEVERAL MANHATTAN PROPERTIES (PRIVATE PROPERTY)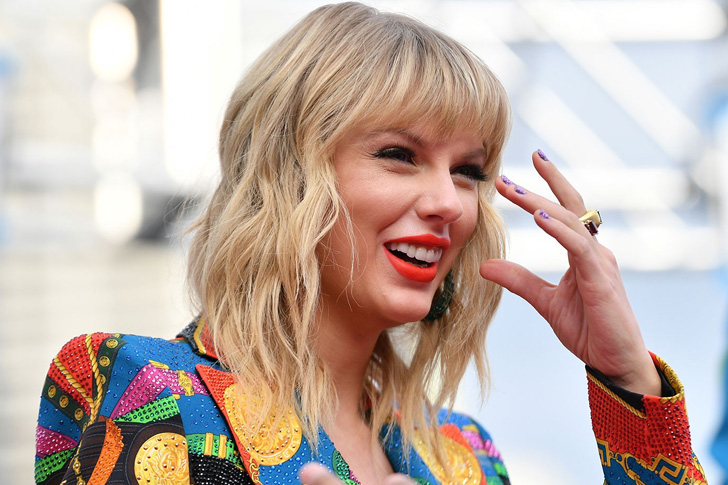 Taylor Swift is an American country and pop singer-songwriter who is famous for releasing some of the most iconic and relatable songs of the last decade. Taylor has also won numerous awards throughout her career and it doesn't look like the Love Story singer plans on slowing down anytime soon. Most celebrities would squander away their fortune on useless purchases that yield diminishing returns over time but Taylor is different as she opted to go for real estate investments.
As an investor, Taylor is considered to be exceptionally sharp and intelligent despite her age. Some of the properties that the singer owns are in prime locations in the desirable Manhattan area. Taylor owns a $9.5 million apartment, multiple $19.9 million penthouses, and an $18 million townhouse in 155 Franklin street alone, which are all bound to appreciate in value over time.
WILL SMITH – $359 MILLION – $46 MILLION GEN.G ESPORTS (ESPORTS COMPANY)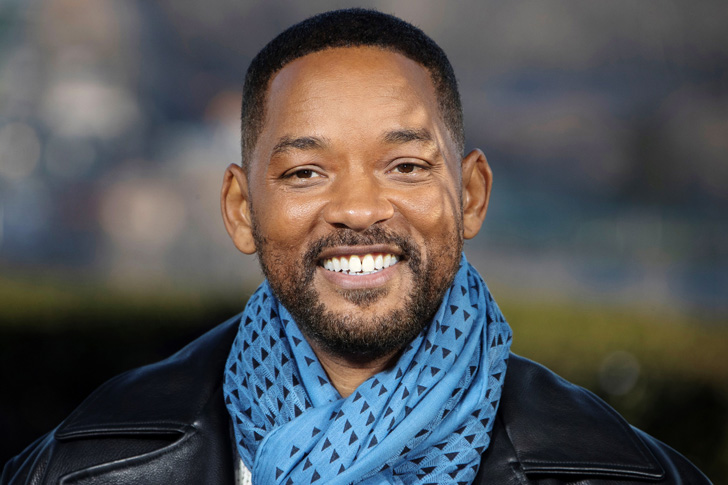 Will Smith is a household name in Hollywood and has become a standard that fellow actors and actresses to look up to. Will has been in the industry for decades and is the man responsible for racking up huge sales in blockbuster movies such as, Men in Black, I Am Legend, Gemini Man, Hancock, I Robot, Bad Boys, and many more.
Will never has to worry about financial problems ever again, but it's surprising to know that he isn't just a talented actor. He is also a versatile and liberated investor. This is can be seen in his recent investment of $46 million toward the company Gen.G Esports. The Esports company is comprised of the biggest names in gaming, such as Overwatch, PUBG, Fortnite, LOL, and Apex Legends. Will is also joined by other big names such as Dennis Wong, Michael Zeisser, and David Rogier.
MEG RYAN – $85 MILLION – $9.1 MILLION ISLAND MANSION (PRIVATE PROPERTY)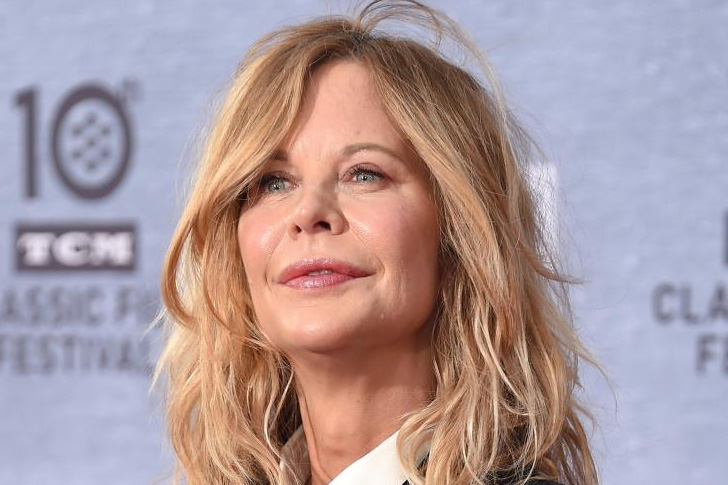 Meg Ryan is one of Hollywood's finest actress. She has appeared in Top Gun, Harry Met Sally, Sleepless in Seattle, and You've Got Mail. She has worked hard over the years and her efforts paid off, giving her a sweet $85 million net worth. In the early 2000s, Meg took time off acting to focus on her family and during that period, she also got interested in the real estate business. Fast forward to more than a decade later, Meg is one of the most respected real estate investors in the business.
Meg's recent sale of her Chappaquiddick island mansion yielded her a profit of around $3 million, which is not bad considering the fact that Meg didn't have to do much to elevate the value of the property. Meg certainly knows how to impress with her amazing money management skills!
STEVE HARVEY – $200 MILLION – UNDISCLOSED ANTHEM SPORTS AND ENTERTAINMENT (CABLE TV NETWORK INVESTMENT)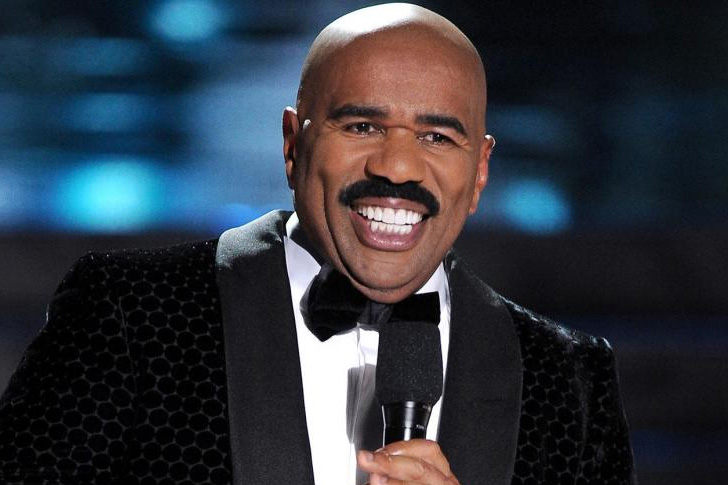 Steve Harvey continues to prove to everyone that he isn't only a talented comedian, host and television personality, but that he is also skilled when it comes to investments. Steve recently joined Anthem Sports & Entertainment when he bought a major stake in two of Mark Cuban's Cable Television companies. The purchase has also given fans hope that he'll make a television comeback sometime in the near future.
Anthem is a media company based in Toronto that is set to buy stakes in AXS TV and HDN Movies with the latter's coverage boasting over 12 million subscribers. Steve is also reported to get a seat in Board of Directors for Anthem and will have significant influence over the company's decisions moving forward. This is exciting news for Steve as his recent departure from Family Feud made fans wonder what he was up to next. This is certainly an exciting new venture for him.
HEIDI KLUM – $160 MILLION – $24 MILLION BEL-AIR MANSION (PRIVATE PROPERTY)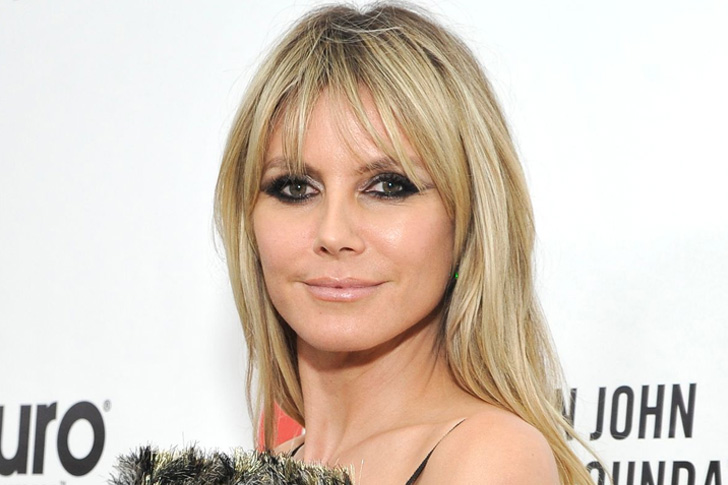 Heidi Klum has certainly made bank in the last few decades because of her earnings from her multiple careers. Some of the professions that Heidi takes credit for are being a model, TV host, producer, and businesswoman. Heidi still makes millions per year from her IMG contract as a model. Aside from that, she is also a very talented real estate investor. Heidi may have multiple properties under her name but the most recent sale that yielded her a significant profit was her Bel-Air mansion that she sold for $24 million in 2014.
The sale gave her an incredible profit of $10 million which will only add to her increasing net worth of $160 million. Heidi is also reported to have an annual salary of around $19 million, which fluctuates depending on the health of the businesses she has in her empire.
Jordan Palmer – $2 MILLION – PROFESSIONAL ATHLETE CAREER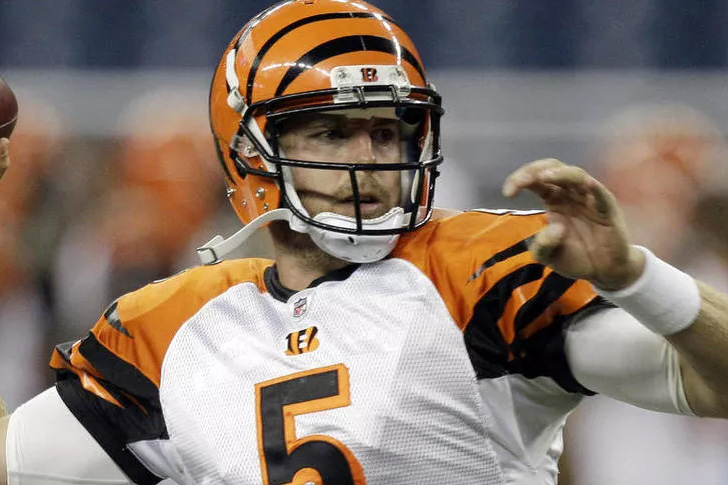 Jordan Palmer is a retired American football player who was with the Tennessee Titans for the remaining period of the 2014 season before retiring. While Jordan made most of his money from his time as a professional athlete, he has also done coaching work for the NFL Draft Training Center, EXOS. Nowadays, Jordan still works as a football coach and tutor while enjoying the early days of his retirement.
At 36 years of age, Jordan still has a lot of potential to pursue another career and find other ways to expand his fortune. $2 million may not sound like much, but with someone that has his drive and money management skills will only make it big in business. Many people also know Jordan is the younger brother of NFL quarterback, Carson Palmer. The two played together for the Bengals for three seasons with Jordan serving as Carson's backup.
CONNIE STEVENS – $55 MILLION – FOREVER SPRING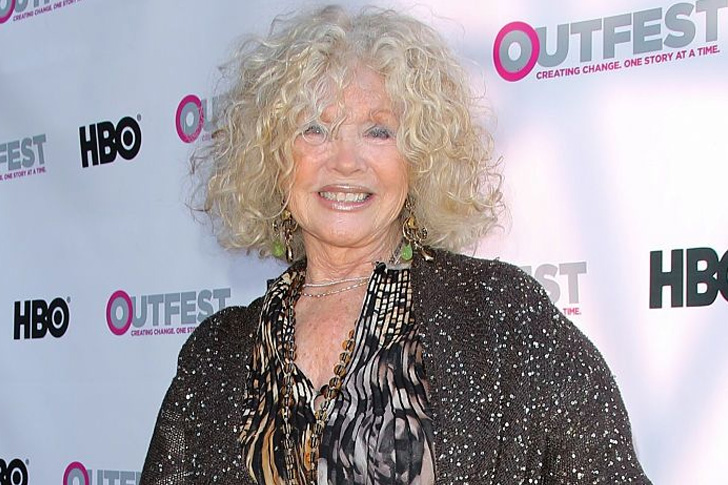 Connie Stevens is a famous figure in the acting industry with over 70 acting credits in various films and television shows. As a retired actress, screenwriter, director, producer, editor, cinematographer, and singer, Connie has certainly done it all and has taken her career to the highest it could ever go. Many people still look up to Connie and that just goes to show how impactful her legacy is.
Connie may have come from an era where there weren't many awards and recognitions for talented actresses but that doesn't change the fact that Connie is a star. At present, she enjoys time with her family and leads a private life. That's a given as she's already secured the future of her children with her $55 million net worth. Connie is also famous for being the inventor of the best-selling skincare product, Forever Spring, which is now a multi-million-dollar company.
DR. PHIL – $460 million  –  Real Estate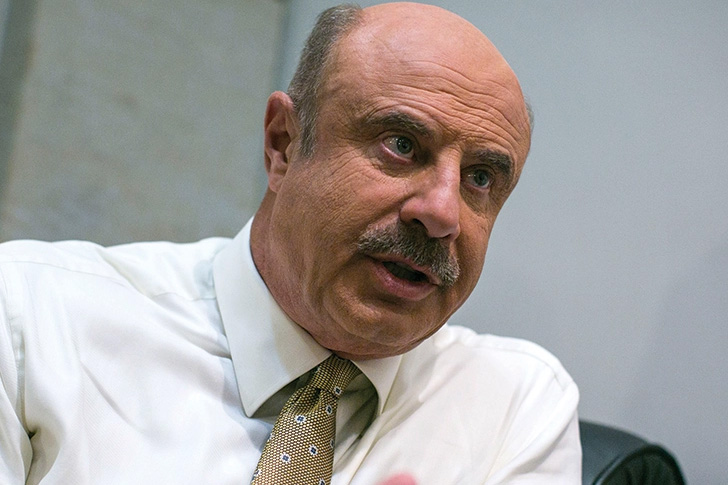 American author and TV personality Phillip Calvin McGraw is famous for having regular appearances on The Oprah Winfrey Show during the late '90s until he was given his TV series, Dr. Phil. He holds a doctorate degree in clinical psychology, though he stopped practicing back in 2006. Thanks to the syndication, he is regarded as one of the highest-paid TV personalities in the world, making $88 million each year during the peak of his career.
Outside television, he has also made some investments in the real estate business. In 2008, he and his wife Robin purchased a $7 million home in Beverly Hills and sold it for $12 million in 2011. The same year, he listed another house in Beverly Hills worth $6.35 million, but it didn't find any buyers. They re-listed the same house again for $5.75 million in January 2020.
MICHAEL STRAHAN – $65 million  –  Real Estate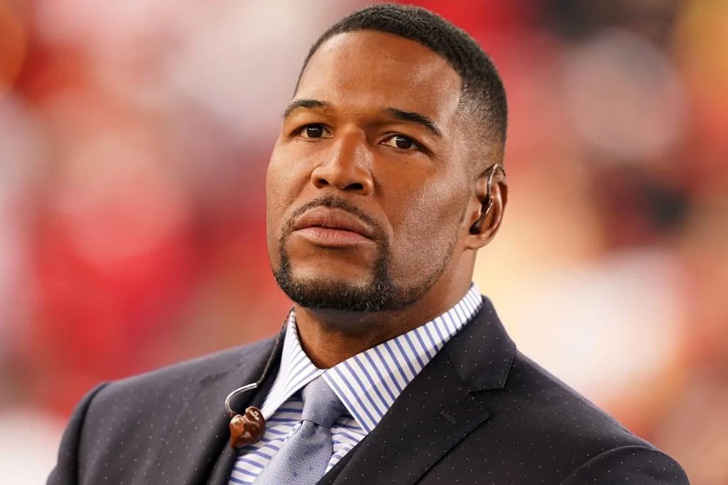 Former professional football player turned TV personality, and journalist Michael Anthony Strahan has had a long 15-year career playing as a defensive end for the New York Giants in the NFL. After retiring from the sport, co-hosted and appeared as an analyst on FOX NFL Sunday, Pros vs. Joes. Throughout his years as an athlete, he has accumulated a total net worth of $65 million.
Outside his career as a host and a football player, he has also made investments in expanding his real estate portfolio. In August 2008, Strahan purchased a two-bedroom, two-bathroom $1.665 million condo in lower Manhattan, which he sold for $2.4 million in 2014. Another notable house that he has sold was his mansion in the Los Angeles neighborhood of Brentwood for $21.5 million. It features 15,600 square feet of living space and a 59-foot swimming pool.
JAY-Z – $1 billion  –  Clothing Line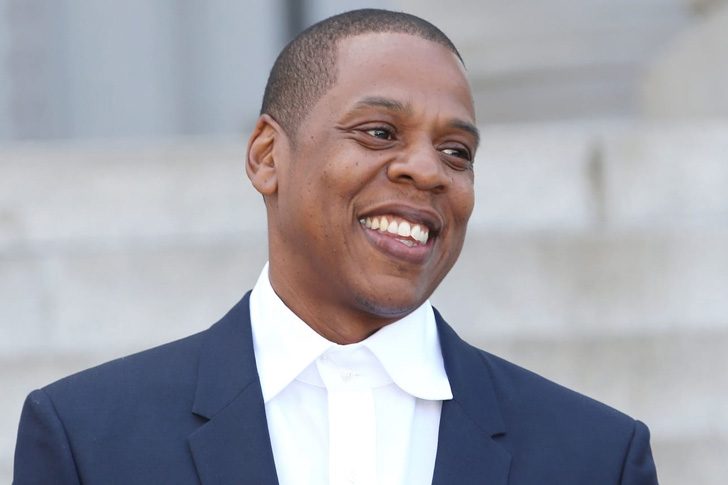 This man does not need any lengthy introduction. If you haven't heard Jay-Z's name before, you must have been living under a rock! He is often given credit for being one of the greatest rappers of all time and is heavily regarded as one of the most influential people in the hip hop industry. Born and raised in NYC, Shawn Corey Carter is the founder of Roc-A-Fella Records and co-created the clothing line Rocawear with Damon Dash in 1999.
His clothing line earns $50 million in revenue each year and even reached $700 million annual revenue during its peak. In 2007, he decided to sell the rights of Rocawear to Iconix Brand Group for $204 million. However, he still maintains a small stake in it and is still involved in the brand's licensing, development, and marketing. It's no surprise that Jay-Z has a total net worth of $1 billion and will never have any trouble with applying for any personal loans.
ADAM SANDLER – $420 million  –  Production Company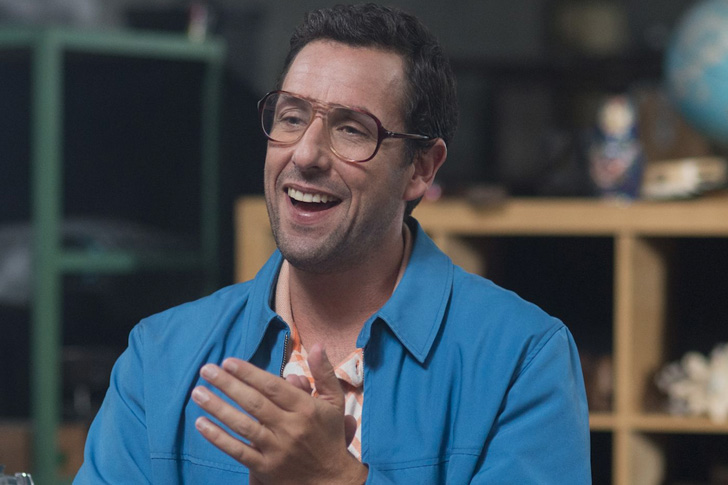 American comedian, actor, and filmmaker Adam Richard Sandler was first a cast member of the highly-popular TV show Saturday Night Live and eventually starred in many notable Hollywood films, which have grossed over $2 billion at the box office. During a period in his career, he was given credit for being the world's highest-paid entertainer, making $50 million to $60 million each year from various endeavors and a salary of $20 million per movie.
In 1999, the American film and TV production company Happy Madison Productions was founded by Sandler, which is famous for its comedy films. Through his production company, Sandler has produced movies for which he didn't have a starring role. Notably, franchises for his friends Nick Swardson, David Spade, and Rob Schneider. Today, Adam Sandler has a total net worth of $420 million, making him one of the richest actors in the world.
JOHNNY DEPP – $150 million  –  Production Company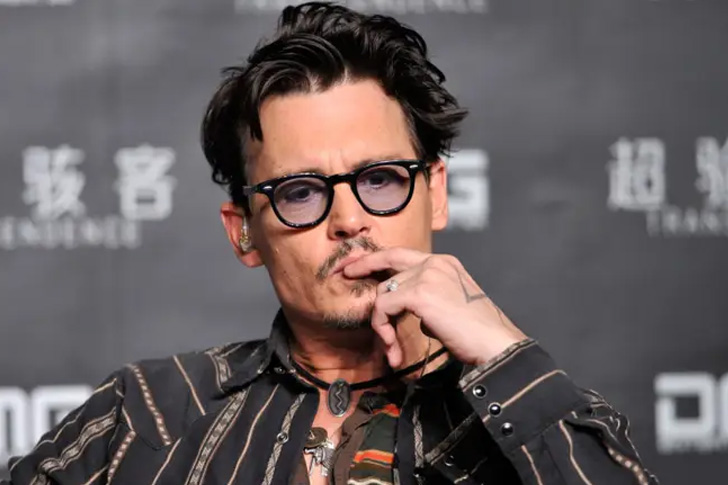 American producer and actor John Christopher Depp II has been the recipient of numerous award nominations, including ten Golden Globe Award nominations and three Academy Awards for Best Actor nominations. He is best known for his role in the fantasy swashbuckler film series Pirates of the Caribbean Captain as Jack Sparrow. To his credit, Depp is regarded as the tenth highest-grossing actor in the world and one of the biggest film stars in the world. His movies have grossed more than $3.7 billion at the US box office and $10 billion worldwide.
It shouldn't surprise people how he earned $150 million to his name. This is due to the fact that he makes $20 million for each film he appears in. In 2004, he established his production company called Infinitum Nihil, serving as the CEO and founder alongside his sister Christi Dembrowski as the president.
TOM BRADY – $250 million  –  Real Estate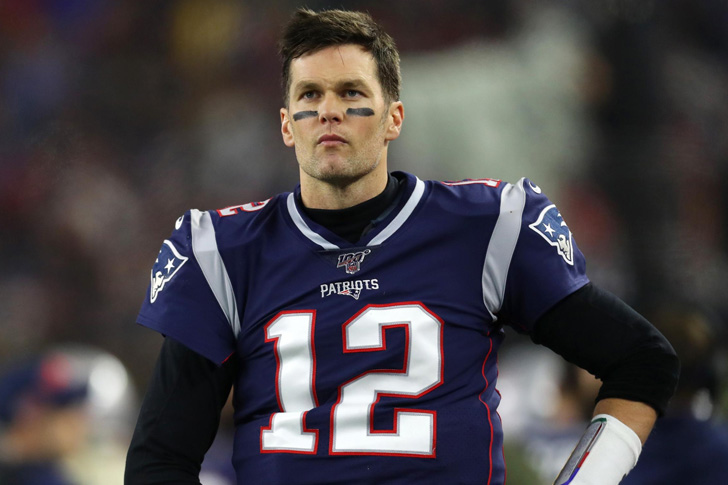 American star football quarterback Thomas Edward Patrick Brady Jr. spent the first 20 seasons of his career in the NFL with the New England Patriots, where he was the central contributor from 2001 to 2019 to the franchise's dynasty. Brady is heavily regarded by many as the greatest quarterback in the history of football.
He earns an annual salary of $30 million, and between 2000 and 2019, he earned a total of $230 million from his career salary alone. This gave Brady the investment money to expand his real estate portfolio. In 2009, Brady and his wife purchased an undeveloped piece of land in the Brentwood neighborhood of Los Angeles for $9 million. They spent an additional amount of $20 million in building a $14,000-square-foot mansion. They sold it to Dr. Dre in May 2014 for a whopping price of $50 million, giving them a $31 million profit.
WLADIMIR KLITSCHKO – $90 million  –  Real Estate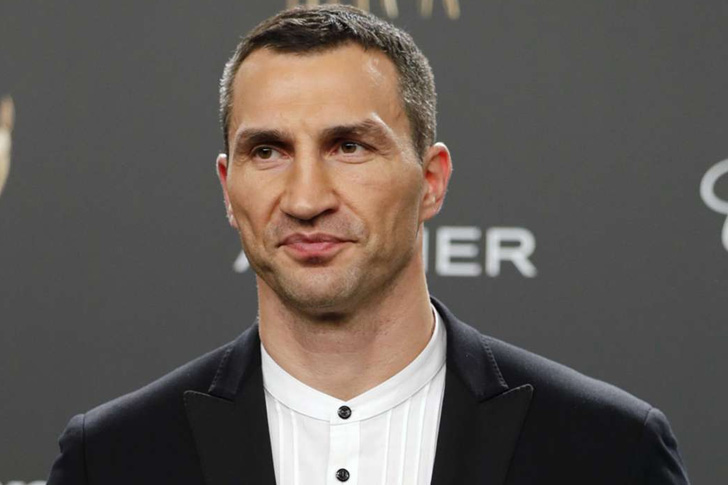 Ukrainian former professional boxer Wladimir Wladimirowitsch Klitschko was a two-time world heavyweight champion who competed from 1996 to 2017. He is regarded as an intelligent and strategic boxer, and is considered to be one of the best heavyweight champions in history. His fights regularly drew thousands of viewers, and he was the most popular Ukrainian celebrity in 2015. He is also famous for his extraordinary knockout power and his amazing footwork mobility, which is unusual for a boxer of his size.
Due to his success in his career, he has acquired a total net worth amounting to $90 million. Outside boxing, he has also made money by making investmentsin real estate. He formerly co-owned a property in Nashville, Tennessee, which he bought for $1 million, and sold it for $1.65 million, giving him a profit of a hefty $650,000.
TIGER WOODS – $800 million  –  Course Design Business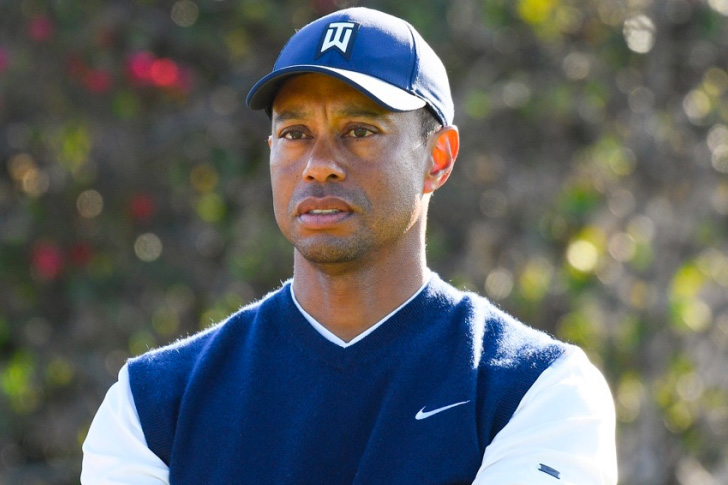 World-renowned American professional golfer Eldrick Tont "Tiger" Woods holds numerous golf records and is tied for first in PGA Tour wins. He is widely regarded by many as one of the best golfers in history and one of the most popular athletes of all time. Due to the success he has achieved in the sport, he will be inducted into the World Golf Hall of Fame in 2021. He has $800 million to his name and is making somewhere between $50 million to $60 million each year. From June 2019 to June 2020, he earned a hefty amount of $63 million from various endeavors.
He is also known for having an expansive real estate portfolio. He is the owner of a 12-acre oceanfront property in Jupiter Island worth at least $55 million. During the financial crisis and the slowdown of his career in 2009, he launched a course design business, where he designed golf courses all around the world. This is probably good advice from his financial advisor.
CHUCK NORRIS – $70 million  –  Bottling Company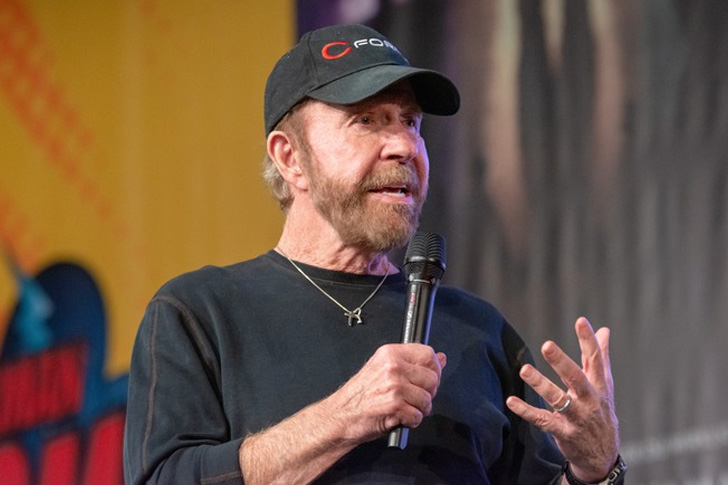 Carlos Ray "Chuck" Norris is a martial arts champion and is the founder of Chun Kuk Do. He is also famous for being one of the main villains in the 1972 Hong Kong martial arts action-comedy film The Way of the Dragon together with his friend and fellow actor Bruce Lee.
After discovering an aquifer in their ranch, he and his wife, Gena Norris, founded CForce Bottling Co. It is reported that their bottles are being sold in 300 Maverik convenience stores in ten different states in the country. It can also be found on Amazon, and the couple is planning on selling their brand overseas later on. Due to the success of his career and his company, he has acquired a total net worth of $70 million to his name, which can also be credited to his good money management skills.
ANGELINA JOLIE – $120 million  –  Wine Production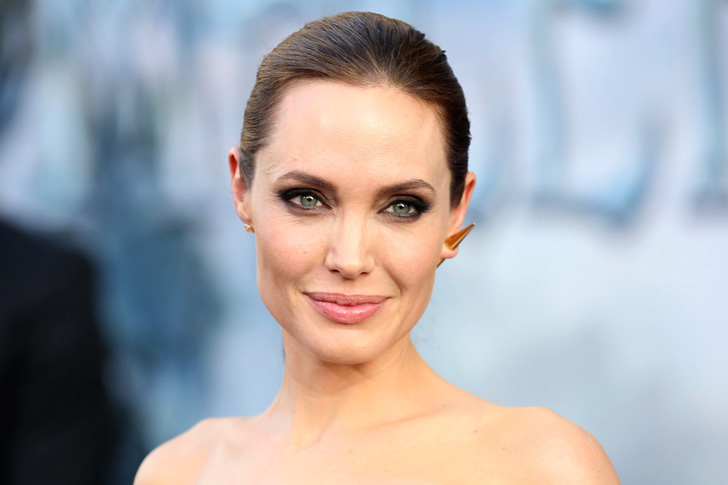 American actress and filmmaker Angelina Jolie is well known throughout the world. She is the recipient of numerous accolades, including three Golden Globe Awards and an Academy Award. On multiple occasions, she has been coined as Hollywood's highest-paid actress. She earns roughly $20 million to $30 million from various endeavors, including endorsements and movie salaries.
Even after splitting up, Brad Pitt and Jolie are starting a new business partnership to produce rosé champagne, which is an extension of their triumphant Miraval rosé wine label in Provence. The former couple purchased the Miraval winery located in the south of France from Tom Bove, an American businessman, for $31 million in 2011. In 2019, the vineyard broke records when one of their Rosé wines sold for $3,000 at a charity auction. You surely don't need to have a finance degree to know that Jolie is worth hundreds of millions.
JUSTIN TIMBERLAKE – $250 million – Business Ventures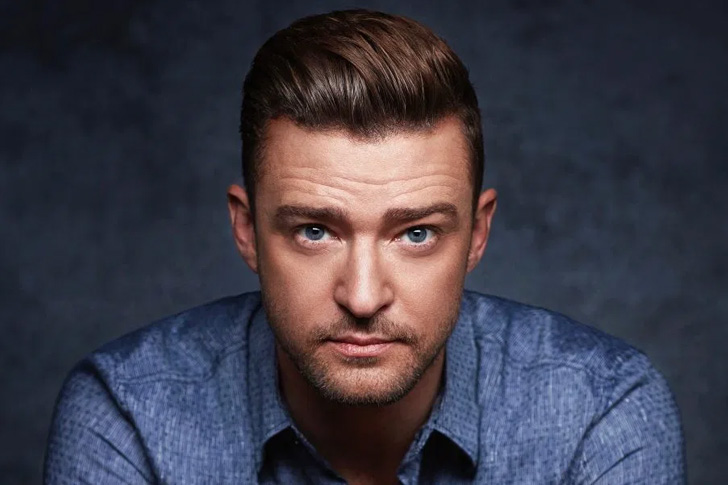 American singer-songwriter, actor, and record producer Justine Randall Timberlake is famous for being the youngest member and one of the two lead vocalists of one of the best-selling boy bands of all time, NSYNC. He is also the recipient of two Grammy Awards for his R&B-focused solo debut album. While the boy band's popularity has declined, Timberlake's popularity continues to skyrocket.
Outside of acting and his music career, Timberlake has also made investments in various business ventures, including the William Rast clothing line, a partnership with Sauza Liquors to launch his version called the "Sauza 901," and making investments in the beverage company Bai Brands. Additionally, Timberlake also holds minority ownership of the NBA team Memphis Grizzlies together with his wife, Jessica Biel. Due to his success in acting, singing, and business ventures, he has accumulated a total net worth of $250 million.
SANDRA BULLOCK – $200 million – Real Estate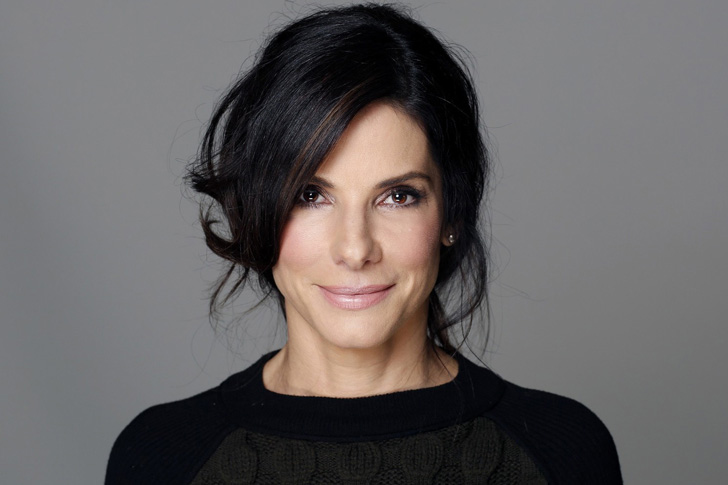 She was the world's highest-paid actress back in 2010. American producer and actress Sandra Annette Bullock has also been given credit as the Most Beautiful Woman by People in 2015. She was also in the 100 most influential people in the world in 2012 by Time magazine and is the recipient of various accolades for her work. For her film Gravity, it was revealed that she earned an astronomical salary of $20 million and an additional 15% of the gross box office receipts and merchandise, giving her a paycheck north of $70 million.
Other than her salary as an actress, she also holds one of the most expensive real estate portfolios in Hollywood. She is the owner of dozens of properties in Texas and a $16.2 million mansion in Beverly Hills. In total, Bullock's properties would easily all add up to $60 million.
PAUL MCCARTNEY – $1.2 billion  –  MPL Communications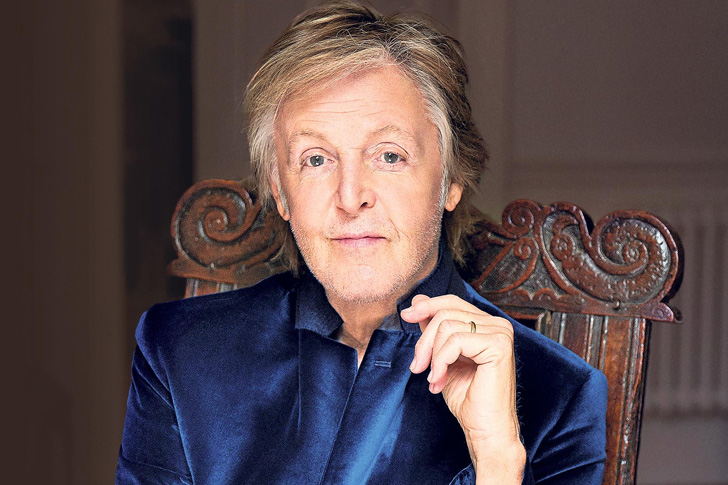 English singer-songwriter and record and film producer Sir James Paul McCartney is widely known for being the bassist and co-lead vocalist of the Beatles. Together with the band, they became one of the most successful acts of all time. After the Beatles disbanded back in 1970, McCartney pursued a solo career and formed the band Wings together with his first wife, Linda, and Denny Laine.
His net worth of $1.2 billion makes him one of the richest musicians in the world. He is far from needing personal loans or going bankrupt. During his tours, he easily earns $50 million to $70 million. He is also the owner of MPL Communications, which is an umbrella company for McCartney's business interests. His company has access to more than 25,000 copyrights, including the rights to the musicals Annie, Grease, A Chorus Line, and Guys and Dolls.
GAL GADOT – $30 million  –  Production Company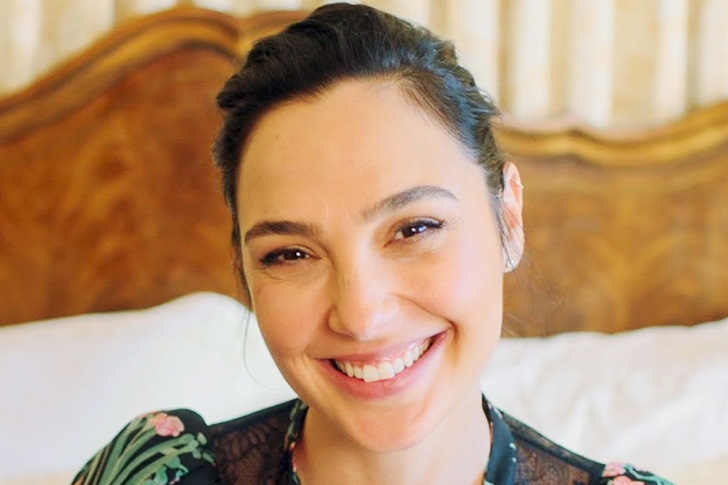 Israeli actress and model, Gal Gadot Varsano was crowned Miss Israel in 2004 and made her Hollywood debut portraying Gisele Yashar in the Fast & Furious. She gained worldwide fame for her role as Diana Prince in the DC Extended Universe films, including Justice League, Wonder Woman, and Batman v Superman: Dawn of Justice. Gadot is given credit by local media outlets for being the "biggest Israeli superstar," with a total net worth of $30 million to her name.
The star also has a new production company together with real estate investor and husband Yaron Varsano called Pilot Wave. She stated that as a producer, she wanted to help bring stories to life that inspire, and they will make content that promotes experiences and perspectives of people through film. In the coming years, she also plans to co-produce films that she plans on acting in.
STEVE NASH – $95 million  –  Business Ventures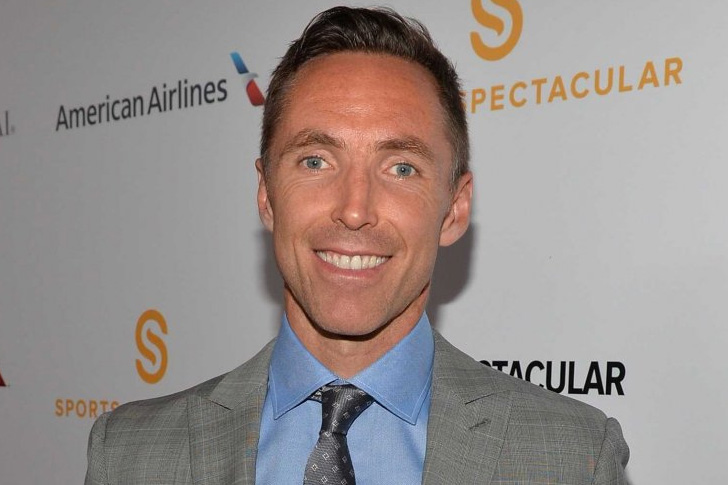 Stephen John Nash is a Canadian former professional basketball player and the current head coach of the Brooklyn Nets of the NBA. He is considered one of the best point guards of all time, and at one time, named as one of the most influential people in the world. His financial advisor certainly did well in helping Nash with his net worth of $95 million.
Before becoming the coach of the Nets, he was involved with various business ventures, including producing and writing a number of commercials for Nike, sometimes working through his own film production company. He also produced a Terry Fox documentary entitled Into the Wind. In 2007, together with his business partners, they started a Nash Sports Club in Vancouver, which cost them $5 million to purchase the facility. Now, it has become a franchise with a lot of other locations spread all over British Columbia.
Sylvester Stallone – $400 million – Property Investor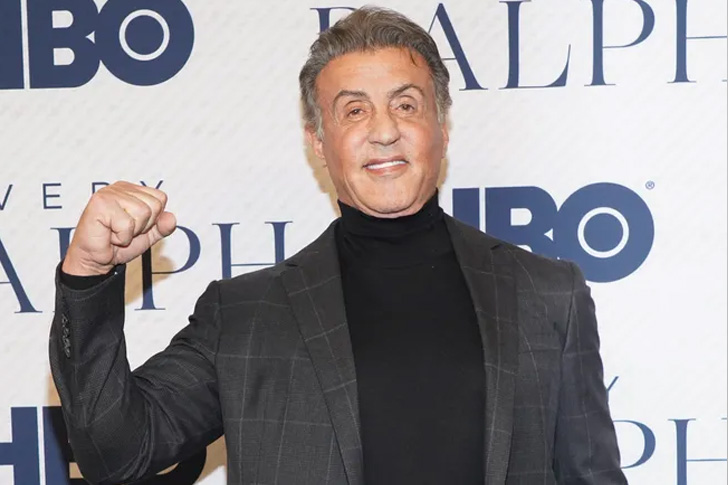 Sylvester Stallone is one of the most iconic and celebrated actors in Hollywood. He's made his millions from his roles in prominent movies such as Rambo, Rocky series, and several more. Interestingly, Stallone has also made considerable money from investing in different properties. All in all, his current net worth is a whopping $400 million today.
We have to applaud Sylvester Stallone for juggling his time as an actor and as a property investor. Stallone owns numerous properties and considers them as investments he'd sell when he thinks it's the right time. A prime example of how well he handles his properties is his Beverly Hills mansion that he bought for $35 million. Stallone recently placed the home for sale for a staggering $110 million price tag! If he ever finds a willing buyer, Stallone would undoubtedly make a massive profit off of it.
Kanye West – $3.2 billion – Clothing Line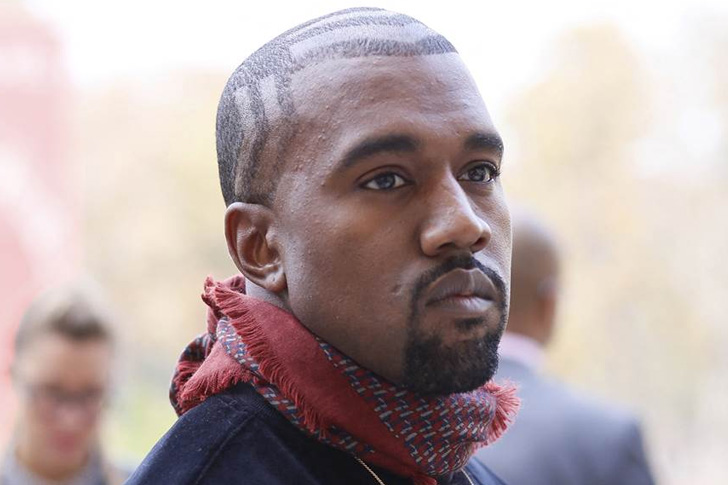 Kanye West is one of the stars on our list that has seen a meteoric rise in their net worth over the past few years. Kanye had a massive $53 million debt just three years ago, and he managed to somehow turn it all around into a $3.2 billion fortune! His complete 180-degree turnaround was fueled by his fashion line called "Yeezy," courtesy of his collaboration with Adidas. Through his influence and platform, West was able to market his products to millions of people across different countries, earning hundreds of millions in the process.
We'd have to give Kanye credit for taking charge of his finances. One supporter who has always been by his side is his well-known wife, Kim Kardashian. She reportedly financed most of Kanye's business ventures during his massive debt problem. Kim's belief and support to her husband certainly paid off as Kanye is now a billionaire!
Scarlett Johansson – $165 million – Lucrative Movie Earnings & Real-Estate & Art Collector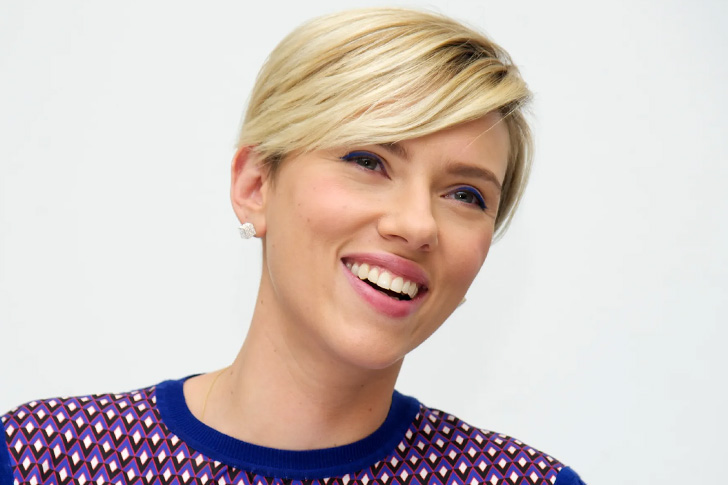 Scarlett Johansson is one of the most popular and sought-after actresses in Hollywood today. She's mostly known for her prominent roles in the Marvel Avengers movies as Black Widow. All in all, Scarlett has been able to earn over $60 million to $75 million from these films alone! We're not even counting her earnings from other movie projects. Her total net worth as of writing is a staggering $165 million. A well-deserved number for this very talented star.
So, how does Scarlett Johansson spend her money? The Marvel actress certainly won't need any financial advisor when it comes to managing her assets. She's incredibly savvy and is known for investing in real estate, as well as even art! Scarlett and her husband are smart for putting their money where it's bound to grow. They certainly understand that art pieces can potentially appreciate in value over time!
Robert Downey Jr. – $300 million – Production Company & Other Investments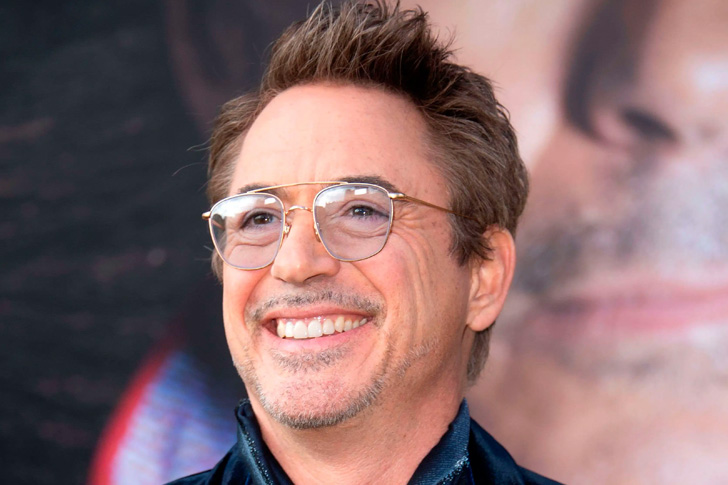 Robert Downey Jr. is one of Hollywood's most celebrated and sought-after actors today. RDJ played a significant role in numerous Marvel movies and has managed to rack up an astounding $300 million fortune throughout his entire career. There's certainly a reason why he has such incredible net worth, as he's one of the highest-paid actors today. The Iron Man films alone have earned billions of dollars.
Interestingly, RDJ's source of income doesn't just come from his acting and films. He makes money from several investments. He owns a production company called Team Downey that is poised to make a splash as it has a couple of films lined up over the next few years. In terms of business ventures, RDJ is gearing up for the future by investing in a fund that aims towards sustainable tech. With these in mind, RDJ is bound to grow his net worth in the foreseeable future!
Chris Hemsworth – $130 million – Health & Fitness App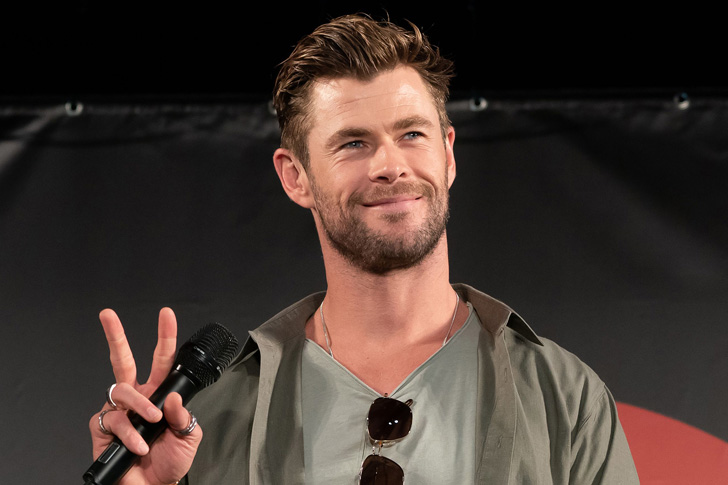 Chris Hemsworth has starred in "Thor" along with a number of other Marvel movies over the past decade. That's on top of his other projects with big movie franchises. Chris has begun trying out different roles to mark another chapter in his acting career. He has even started acting in romantic comedies. With Chris Hemsworth's value as a star and seemingly unending projects, it's no wonder how he's been able to earn an astounding net worth of $130 million.
Interestingly, Chris' source of income doesn't just come from acting alone. The Marvel star is making millions off of other ventures and brand endorsements. Hemsworth also has investments in the mobile app industry by launching his own fitness and health app in 2019. Chris definitely deserves to be commended by using fitness, clearly one of his expertise, as his own platform for a money-making app!
Chris Evans – $80 million – Car & Real Estate Investor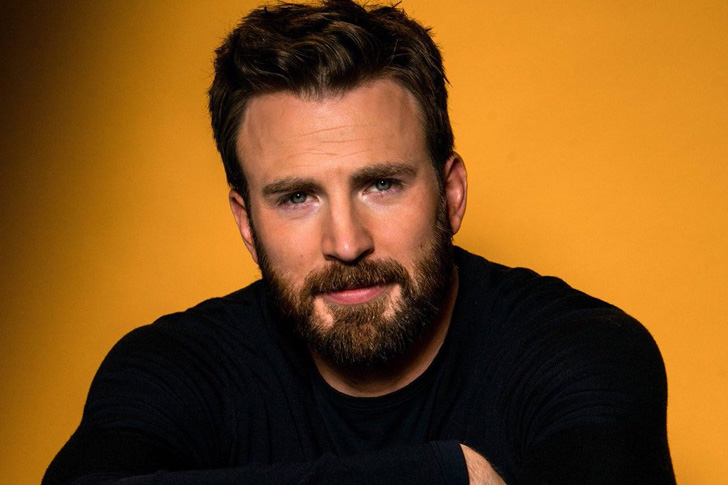 Chris Evans is another Marvel actor on our list. Evans, who is well-known for his role as Captain America in the "Avengers" saga, already had a flourishing movie career even before his Marvel role. However, all of Chris's previous roles cannot surpass his earnings from Captain America. Evans reportedly earned $75 million from this role alone. Currently, Evans sits comfortably on an $80 million net worth.
Chris Evans may have made his money through acting, but he isn't afraid of getting into investing as well. In fact, he has been acquiring investments that he can enjoy. Some of his ventures involve purchasing rare and sought-after cars. He also dabbles in real estate properties. Evans is certainly making good use of his money as these things can grow in value! He'll be able to enjoy his hard-earned money with assets that appreciate as time goes by.
Elon Musk – $185 billion – Tesla & Space X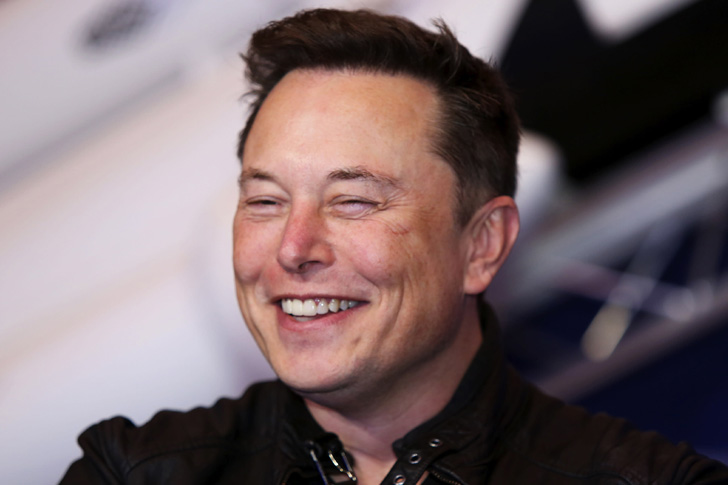 Elon Musk is one of the most interesting billionaires that the world has ever seen. As of writing, he is the richest man in the world, overtaking Amazon's founder Jeff Bezos. Elon founded and currently oversees numerous companies and investments. So it's no surprise how he has managed an astounding net worth of $185 billion!
Elon Musk's style is certainly unorthodox by definition. However, few can argue that it's this approach that has led his two companies, Space X and Tesla, to be significant players in their respective industries. His company, Tesla, is the main reason why he was able to pass Jeff Bezos as the richest man on Earth. Tesla experienced a surge over the past year as it became the world's most valuable carmaker. On the other hand, Space X continues to work and aim at innovations and ground-breaking space explorations. Without a doubt, it's incredible how Elon can lead both companies with remarkable growth and efficiency!
Kaley Cuoco – $100 million – Production Company & Endorsements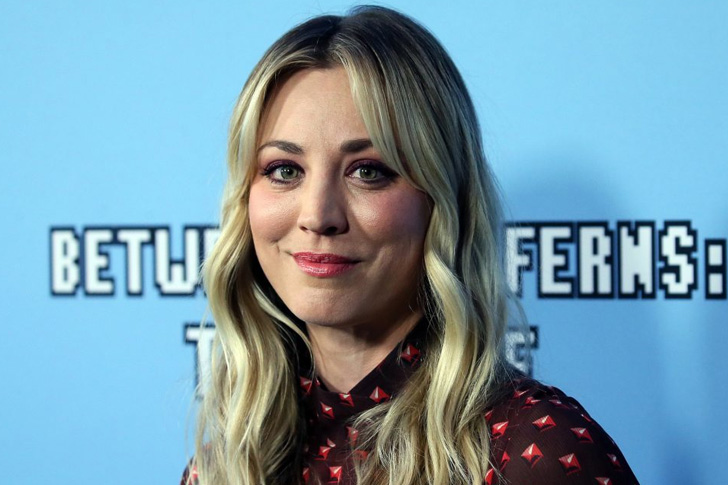 You may have probably seen Kaley Cuoco play the role of "Penny" in the hit TV sitcom Big Bang Theory. Interestingly, Kaley has been making millions of dollars off of her role in the show alone. Her stint in the sitcom has also opened several doors for future movies and television projects. Kaley definitely made the most of her opportunities as she currently sits on a net worth of $100 million.
Kaley Cuoco is one of the highest-paid actresses on TV today. However, she made her $100 million fortune through other ventures as well. This includes,  royalties, endorsements, investments, and earnings from her production company! Since the 12th and final season of the show, Kaley has been working on her own production company called Yes, Norman Productions. We expect Cuoco and her company to start producing top-tier films in the next few years!
Mark Zuckerberg – $105 billion – Tech & Real Estate Investor
It's impossible not to know the man behind the social media giant Facebook. Mark Zuckerberg founded the website back in 2004 and has since then seen a meteoric rise in his net worth. As of 2020, he has an astounding fortune of $105 billion! He is currently the fifth richest man on the planet behind Jeff Bezos, Warren Buffet, and Elon Musk.
Besides Facebook, Zuckerberg spends his fortune securing multiple real estate investments. This is definitely a wise move for the tech billionaire as he earns more money from the appreciating value of the properties he acquires. Mark and his wife currently own around $200 million of real estate and land. Their most notable real estate property is a 700-acre land in Hawaii, along with several properties across the US. Time will tell if he'll be able to add "real estate tycoon" to his list of expertise!
Britney Spears – $115 million – Real Estate Queen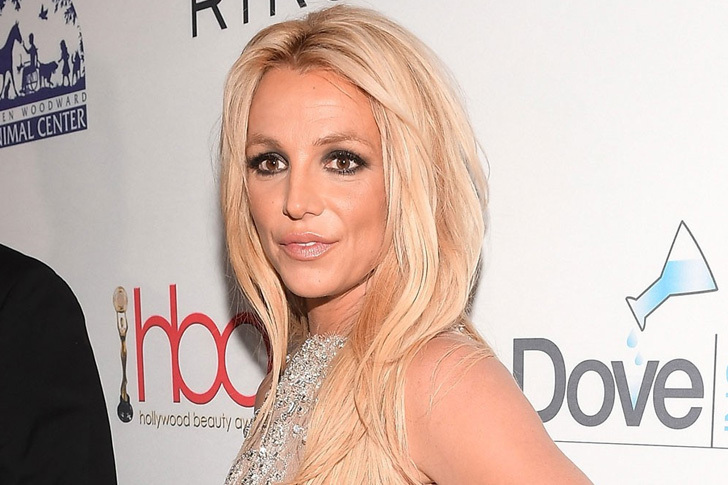 Britney Spears is one of the biggest teen pop sensations back in the late 90s and early 2000s. During the prime of her music career, Britney was incredibly popular that she was dubbed as the "Princess of Pop." Accordingly, Britney's music career produced notable hit albums like "Baby One More Time" in 1999 and "Oops! I Did It Again" in 2000. It's no wonder that she was able to earn a huge chunk of her fortune from music! The "Princess of Pop" currently has a net worth of $115 million.
Britney has seen a drastic decrease in studio albums and touring performances over the past decade. Interestingly, she's continued to make millions amidst the reduced music projects. Spears has continued to generate income thanks to her investments and real estate properties. Besides being the "Princess of Pop," Britney is already known as the real-estate queen of Los Angeles. The star has been making millions off buying and selling various real estate properties over different Los Angeles neighborhoods!
Jennifer Lopez – $400 million – Clothing Line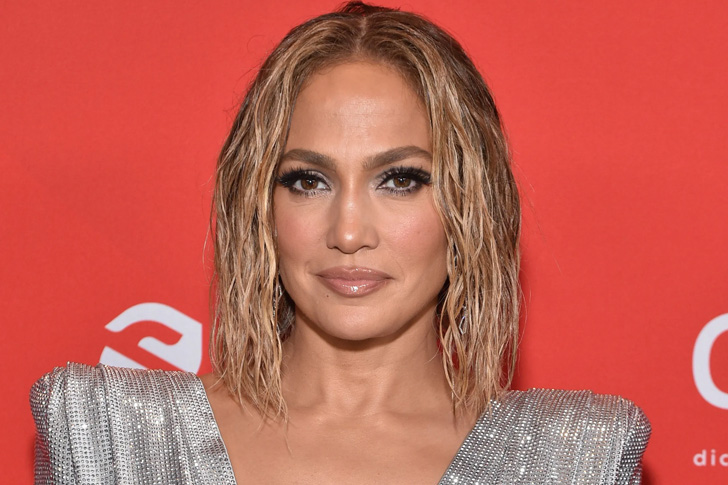 Jennifer Lopez, or J. Lo, is one of Hollywood's ultimate performers. This star can sing, dance, and act gracefully. Her various pursuits, skills, and talents have allowed her to accumulate an astounding $400 million fortune! Now we know why most of our parents wanted us to develop a diverse skillset, and J. Lo is the prime example of it!
J.Lo has had experience in almost every facet of the entertainment business. She has even ventured into fashion. One of Lopez's investments is her clothing line "J. Lo by Jennifer Lopez." She's also been able to launch several fragrance products and has collaborated with many big brands. It must be easy for J. Lo to market her products given her influence on all her followers and fans. She certainly needs to be commended for making the most out of her opportunities!
Christina Aguilera – $160 million – Real Estate & Stocks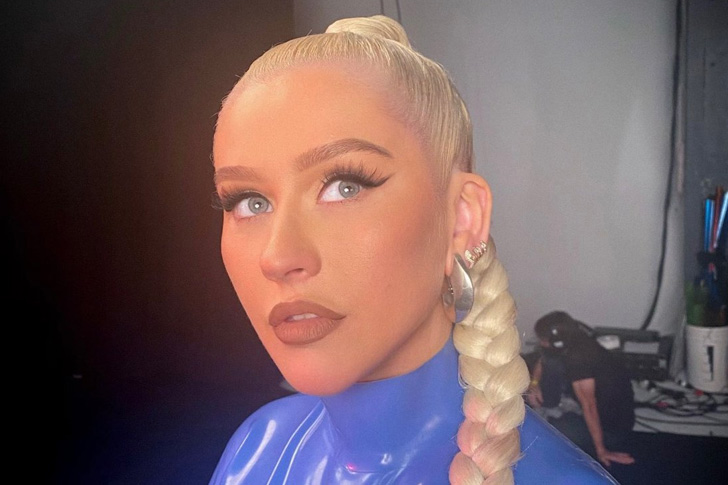 Christina Aguilera is another pop sensation with a net worth of over $100 million on our list. She has $160 million to be exact. Without a doubt, Christina's music resume is one of the most impressive and she's still going strong. She's broken several album records and won 113 awards out of 255 nominations throughout her career. The singer has won five Grammy awards, two Billboard Latin Awards, three Teen Choice Music Awards, three World Music Awards, and Two MTV awards!
Christina Aguilera generates an astounding income of almost $15 million per year. You'd certainly expect that this $15 million-figure comprises her earnings from touring and album sales. Interestingly, a chunk of Aguilera's yearly salary also comes from various stocks and real estate investments, with yearly revenues amounting up to $1 million. We can safely say that Christina Aguilera isn't just a mega-talent, she is financially savvy too!
Nicole Richie – $25 million – Fashion Line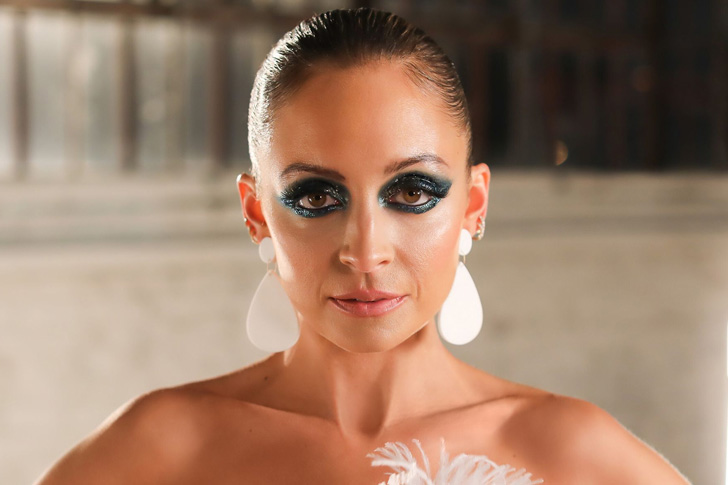 Nicole Richie first rose to fame when she starred on the hit reality TV show The Simple Life. Nicole starred alongside her friend Paris Hilton on the show, and won over audiences with their humor. Regardless of all the controversies that surrounded her, she was able to use the show as a stepping stone towards a "real" career. Since then, she has received credit for her work as a designer and made respectable net worth of $25 million.
From being known as a side-kick, to being tabloid fodder, Nicole has come a long way. This forward-thinking and business-minded entrepreneur is making waves in the fashion industry. Nicole founded House of Harlow 1960 in 2008, which started by providing various jewelry offerings. Through Nicole's leadership and savvy, House of Harlow 1960 has ventured into becoming a fashion line as it now offers apparel, handbags, shoes, and more!
Paris Hilton – $300 million – Various Business Ventures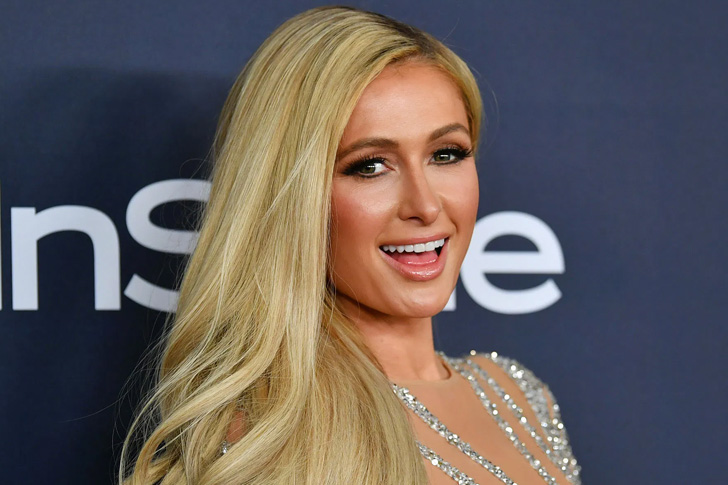 Paris Hilton is one of the most popular actresses during the 2000s. She also has had a widely successful modeling career before becoming a reality-TV star. Throughout her years in the business, she has been able to accumulate a $300 million fortune! This media genius was able to turn herself into a marketable brand.
Paris has seen success in every facet of her career. She has been a singer, a reality television star, and even an influencer. Paris has also seen success as a businesswoman. She's been able to make investments in lucrative business ventures! Paris has created her own hair extension line, a lifestyle brand, and she's also been able to publish several books. She certainly isn't the blonde stereotype who doesn't have an idea of what's going on around her. Paris may even be savvier when it comes to business than you!
Sarah Michelle Gellar – $30 million – Organic Baking Brand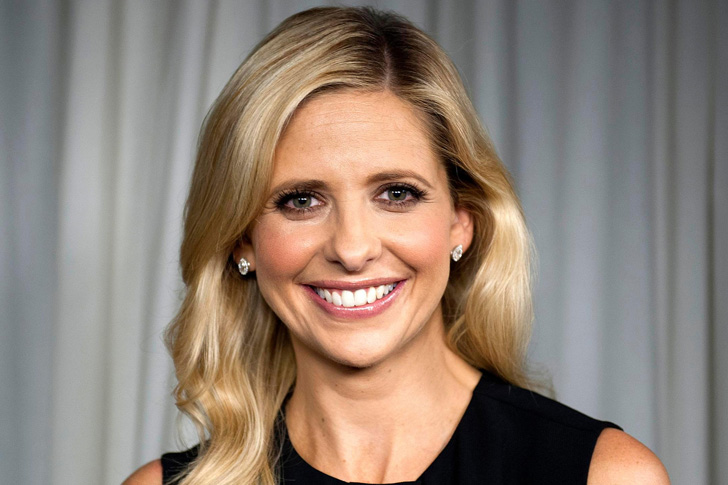 You may have known Sarah Michelle Gellar as the lead star of the hit television series "Buffy the Vampire Slayer." You'd certainly be pleased to know that "Buffy" is widely successful and has been living a great life after the show ended in 2003. After "Buffy the Vampire Slayer," Sarah Michelle Gellar was able to star in numerous films and TV shows. One can certainly say that she used her Buffy the Vampire Slayer breakthrough as a stepping stone to better opportunities. Accordingly, she has accumulated a $30 million fortune, a huge chunk of which came from her earnings from acting.
You might have also noticed that Sarah Michelle Gellar hasn't been actively accepting film or TV roles as of late. There's a good reason for her absence. The Buffy the Vampire Slayer star has been working on a business venture called "Foodstirs." Gellar founded Foodstirs together with her friends back in 2015. The business focuses on organic and sustainably-sourced ingredients for baking and similar purposes. With the recent boom and demand for organic products, expect Sarah Michelle Gellar to capitalize on her most recent business investment!
Kristin Cavallari –  $30 Million  –  Jewelry Line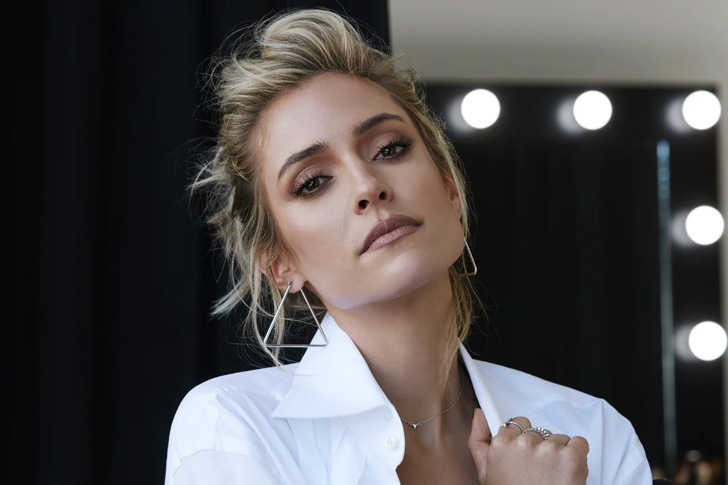 You may know Kristin Cavallari as the reality star who led the series, Very Cavallari, Laguna Beach, The Hills, and more. However, behind the camera, the 34-year-old actress is a successful jeweler and fashion designer. Since she moved to Nashville with the help of a moving company, she started a jewelry line called Uncommon James. In just two years, the business has grown significantly, raking in $20 million in revenue, with 90 employees as of 2019.
Cavallari is now on her way to building an empire and becoming a full-blown business mogul. That's not all, she also has a children's clothing line called Little James. It looks like there's nothing that can stop this young entrepreneur from making it big. In case you don't know, she's also the author of two of the New York Times best-selling books, True Roots and Balancing in Heels: My Journey to Health, Happiness, and Making it all Work. Cavallari's $30 million net worth will surely get bigger over time.
Gabrielle Union –  $40 Million  –  Haircare Line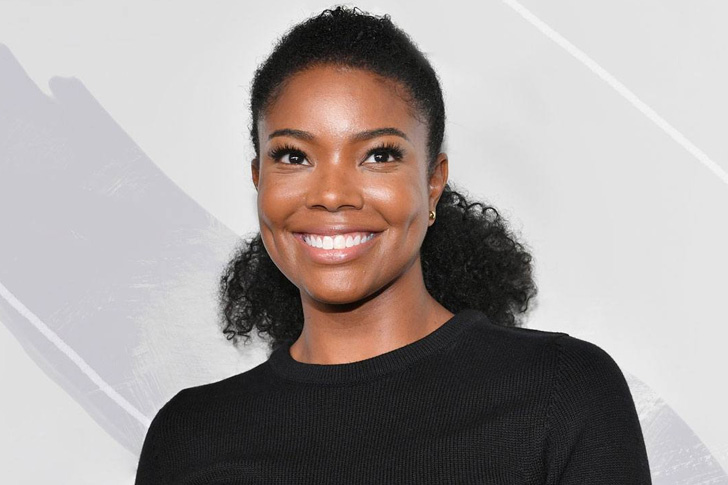 Gabrielle Union may have made it big in the entertainment business with her breakthrough role in the 2000 movie Bring It On, but there's a more prominent role waiting for her in the business world. In 2017, news broke that the now-48-year-old star made her first step toward becoming an entrepreneur by putting investment money in a beauty brand called Flawless by Gabrielle Union.
The haircare line is for women who have textured hair. It started with only ten products, from shampoos to conditioners, to blow-dry cream, and more, with prices ranging from $19 to $29. After three years, Union re-launched the brand with more effective products—now composed of biotin, rice oil, shea butter, aloe, and more. She has improved the business, wanting every client to get the best care from her brand. Union stopped using silicones, sulfates, and other bad stuff for her hair products and makes sure it's now more accessible and affordable.
Steve Carell –  $80 Million  –  General Store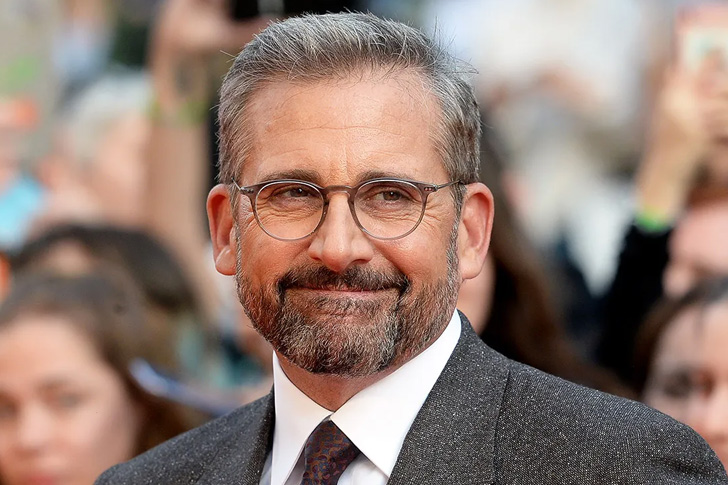 One way or another, Steve Carell has surely inspired you or made you laugh with his movies and shows. Some of his known projects are Crazy, Stupid, Love, The Big Short, Space Force, and The Office, to name a few. However, little did everyone know the 58-year-old star made investments in his hometown of Massachusetts.
Carell has a sideline activity whenever he's in town. He owns the historic Marshfield Hills General Store. The comedian and his wife, Nancy Carell, frequent the place every summer. When the latter's sister, Tish Vivado, met the couple in 2008, she told them that the store was up for sale. In just one month, the couple bought the business and became its official owners on New Year's Day in 2009. The store sells everything under the sun, from hats, shirts, mugs, and even The Office merchandise. Aside from Carell's combined salary from the entertainment world, his earnings here may have helped him amassed his an $80 million net worth.
Joseph Gordon-Levitt –  $35 Million  –  Artist-Collaboration Platform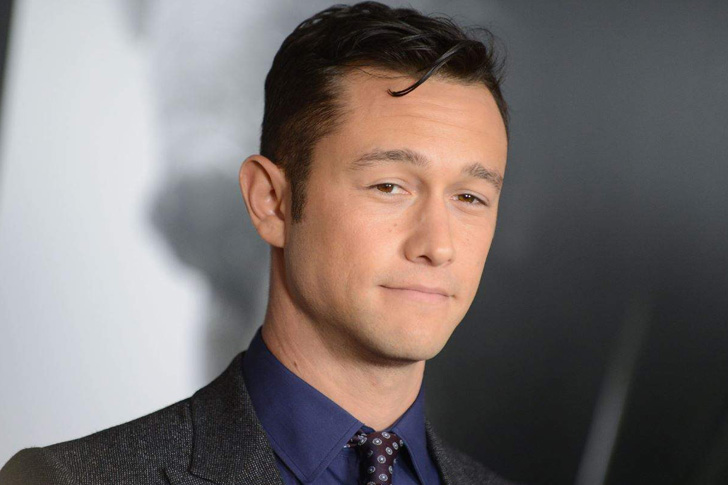 Aside from making girls fall in love with his great looks and incredible acting talent, Joseph Gordon-Levitt is also busy collaborating with others for his business, HitRecord. It's an online collaborative platform where different people can submit their own work, finish projects, or find collaborators. Founded and owned by Gordon-Levitt himself, the company utilizes different media platforms to produce various projects, like short films, books, music, and any art you can think of.
On its website, anyone can post their own thing or make something with someone. It credits itself as a welcoming community and a positive place where everyone can be creative and be themselves. After almost 15 years since the 39-year-old actor started this, it has met huge success and has partnered with the biggest names in the business, including Netflix, Harper Collins Publishers, SXSW, and more. HitRecord is behind some of the best short films and books, such as Morgan M. Morgansen's Date with Destiny and The Tiny Book of Tiny Stories.
Zooey Deschanel –  $25 Million  –  Plant Company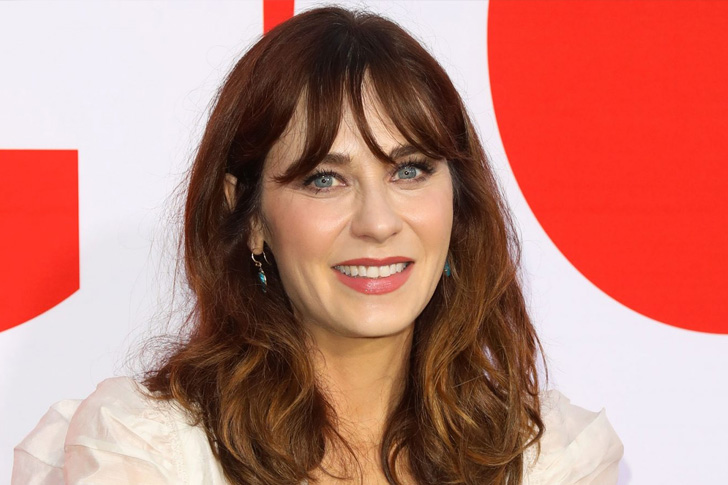 Zooey Deschanel first made a name for herself as an actress, model, singer, and songwriter. She rose to prominence for her roles in 500 Days of Summer, New Girl, and more. In a bid to eat fresh produce and help other people have that green thumb, she put investments in a plant company called Lettuce Grow. The 41-year-old star co-founded this business with Jacob Pechenick with the mission to reconnect people to food.
In an interview, Deschanel said she believes people are becoming more disconnected from their food, and where it comes from. She said that growing your own meals will fix this, and will make you more appreciative and grateful. Lettuce Grows sells home hydroponic systems called Farmstands. Customers can choose from the 200 varieties of vegetables, herbs, and fruit seedlings that the company offers to grow their own food. Deschanel said that through Lettuce Grow, people can become instant backyard or balcony farmers.
You've Reached The End