Meet the Famous Celebrity Kids Born In the New Millennium
There were a lot of celebrity kids born in the new millennium, and they're now beginning to make a name in entertainment industry today. They may have yet to join Hollywood, but the mere fact that their parents are an A-list actor/actress or a famous personality has already made them an instant celebrity.
There're several of them on the list, from Tom Cruise and Katie Holmes' child, Suri Cruise, to Angelina Jolie and Brad Pitt's kids. Paparazzi are always following them, and fans are watching their every move. This calls for an effective home security system for their homes to guarantee these kids' safety. Being a celebrity kid comes with pros and cons, and this is one of them.
In addition to that, there's tremendous pressure and great expectation they have to meet, like if they can be as famous and talented as their parents. Luckily, they were born in the age of social media, where they can showcase their talents one way or another, so meet these famous celebrity kids who were born at the start of the new millennium.
Apple Martin | Gwyneth Paltrow & Chris Martin's Daughter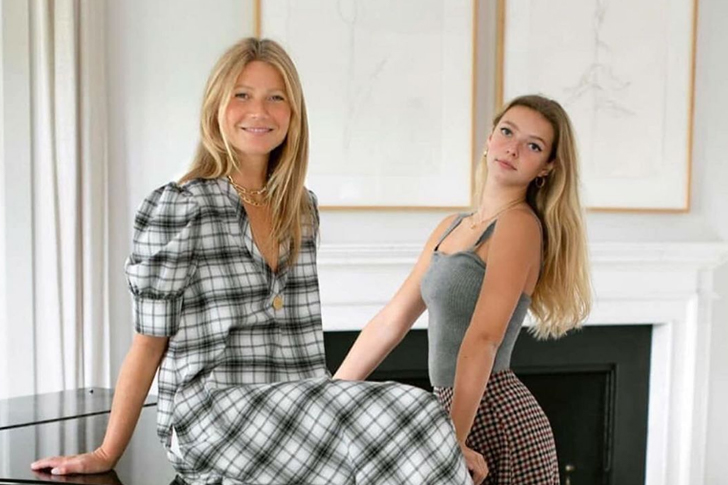 Apple Martin is probably one of the luckiest teenagers in the world today. Her mother, Gwyneth Paltrow, is a prolific actress and a well-accomplished businesswoman, while her father, Chris Martin, the lead vocalist and frontman of Coldplay, one of the most successful bands in the past two decades. Apart from the insurance of a secured financial future she inherited from her parents, it's looking more and more like she will be a Hollywood celebrity herself.
Some may argue that Apple is already a celebrity herself. Oftentimes, she has been the talk of entertainment media. At one point, she was the top googled celebrity child due to her parents' unique choice for a baby name. Moreover, she has been the inspiration for a couple of Coldplay songs, considering her dad was the one responsible for choosing her name. Though Apple doesn't have much social media presence, she is often seen on her mother's Instagram.
Ava Elizabeth Phillipe | Reese Witherspoon & Ryan Philippe's Daughter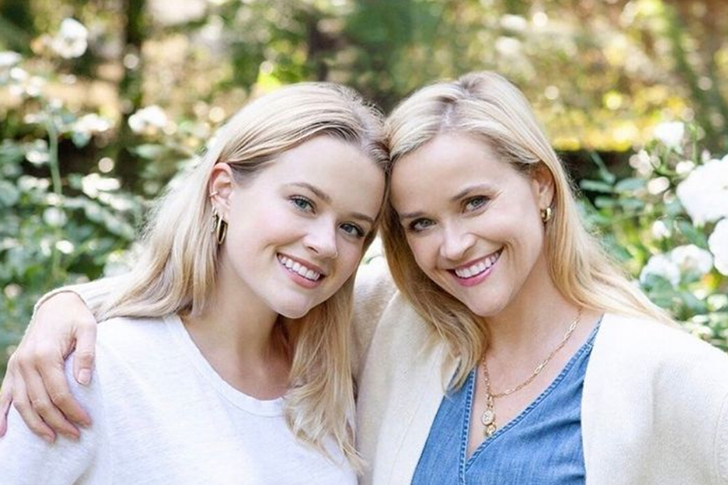 Ava Elizabeth Philippe comes from a family of actors. Her mother is Academy Award-winning actress Reese Witherspoon, who you might know from the likes of Cruel Intentions, Legally Blonde, and Walk the Line. Her father, on the other hand, is Ryan Philippe, an actor who also starred in the critically acclaimed movie Cruel Intentions. Interestingly, her namesake is Ava Garder, a famous actress known for her marriage to Frank Sinatra. As Witherspoon fondly shared in one of her interviews, the name Ava projects a woman of class and strength.
Ava, now 21 years of age, is a budding celebrity herself.  She is currently still studying at UC Berkley and has shown interest in modeling. It's not surprising, given that she has the same type of blonde appeal and charm as her mother's. To her credit, Ave was featured in Rodarte's lookbook for their 2018 fall collection.
Blue Ivy Carter | Beyonce & Jay-Z's Daughter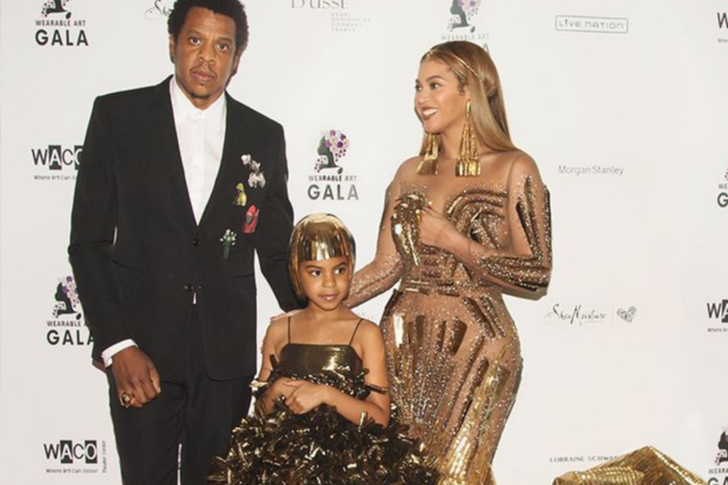 Blue Ivy Carter is the daughter of music titans. Her mother, Beyonce, dubbed Queen Bey, is one of the most famous R&B artists in the world. She is a 25-time Grammy Award winner with an illustrious career spanning nearly three decades. In the same light, her father, Jay-Z, is not without his musical achievements. He is a prolific music producer and boasts of a rap career that inspired an entire generation of rappers. Moreover, he is one of the world's top-selling music artists.
Blue Ivy, while still at the tender age of 9, has already achieved a reasonable degree of success in the music industry.  Her collaboration with her mother in the song Brown Skin Girl has earned her a BET Award as well as a Grammy Award. We would like to imagine that the eldest Carter child is setting herself up for a similar rise to fame as her legendary parents.
Carys Zeta Douglas | Catherine Zeta-Jones & Michael Douglas' Daughter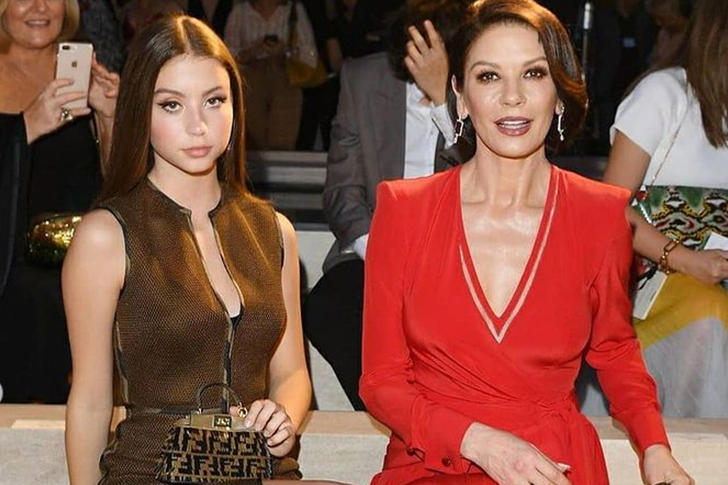 Carys Zeta Douglas is Hollywood royalty. Her mother, the ageless-beauty Catherine Zeta-Jones, is known for her movies such as The Mask of Zorro, Ocean's Twelve, and Chicago. Moreover, her career boasts of accolades that include an Academy Award and a Tony Award. In the greater context, her father is Michael Douglas. He is one of Hollywood's greats, being the son of the legendary Kirk Douglas. Carys' dad is also the recipient of multiple accolades such as two Academy Awards and an AFI Life Achievement Award.
Given her high-profile background, Carys takes pride in her privacy. To her parents' credit, Catherine and Michael have always made sure to keep her grounded and well-educated. Carys bears in mind not to take for granted the privileged lifestyle that she has inherited. Putting that aside, she has boundless opportunities, if ever she does decide to follow in her parents' footsteps.
Chicago West | Kim Kardashian & Kanye West's Daughter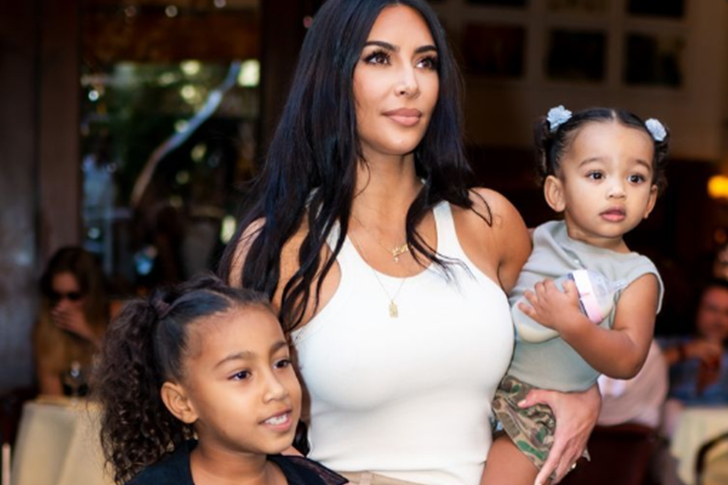 Chicago West is the 3-year-old daughter of celebrity couple Kanye West and Kardashian. Kanye is a fashion mogul and boasts of a successful rap career. He is one of the most influential hip-hop artists in the 21st century. Moreover, he is a 21-time Grammy Award winner. Apart from this, his breakthrough to mainstream pop culture encompasses his lucrative fashion brand, Yeezy. In the same light, Kim has a similar grasp of modern pop culture. She is a socialite known for the reality show Keeping Up With the Kardashians. She also founded KKW Beauty and Skims.
Hailing from a family of pop icons and business titans, Chicago has the insurance of a very financially secured future. That aside, it is appearing that she already has her spot in the limelight. Kim, being the loving mother and socialite icon that she is, oftentimes puts her children front and center of her social media presence. Who knows, maybe if we are lucky enough, another Kardashian spin-off is underway.
 Coco Arquette | Courtney Cox & David Arquette's Daughter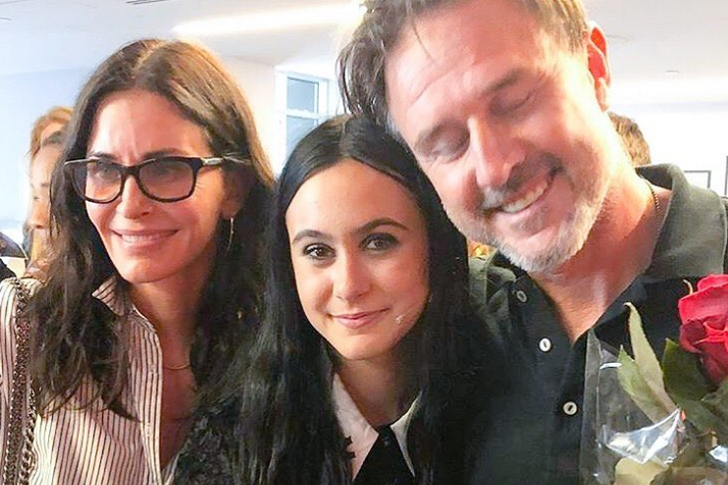 Coco Arquette is the daughter of actor and professional wrestler, David Arquette, and iconic actress Courtney Cox. David rose to fame in the 1990s for his performances in the films such as Scream, Eight Legged Freaks, Wild Bill, and Buffy the Vampire Slayer. In 2000, he had a stint as a pro wrestler for the World Championship Wrestling and even won the World Heavyweight Title. Courtney, on the other hand, is known worldwide for her portrayal of Monica Geller in the classic sitcom, Friends. Notably, she also starred in the franchise Scream with David.
Coco, now 16 years of age, is already showing signs of pursuing a life in acting. To her credit she has already appeared in the film Just Before I Go, starring Courtney and David. With her background, It's easy to imagine that she can easily follow in the footsteps of her parents and earn herself a successful career in Hollywood.
Cruz Beckham | Victoria & David Beckham's Son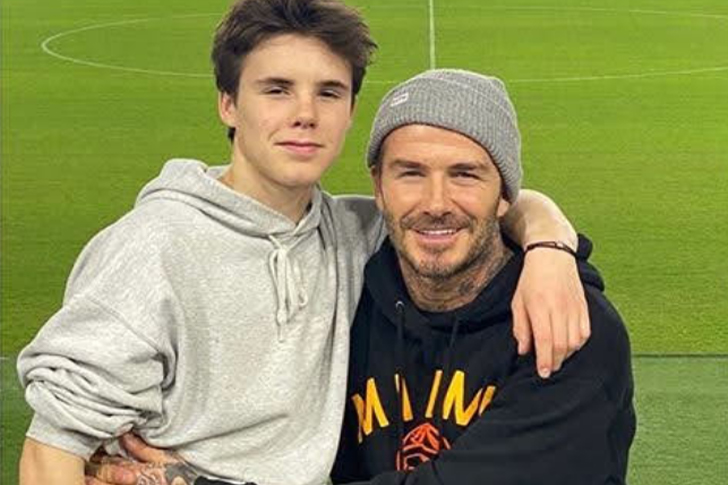 Cruz Beckham is the youngest son of Victoria and David Beckham. Victoria was a prominent pop star back in the 1990s. She gained international fame as Posh Spice, performing in the girl group, Spice Girls. Eventually, she transitioned to the world of fashion. Victoria, to her credit, is now an esteemed fashionista, with several luxury brands to her name. In the same light, David went on to become a fashion icon himself, after a legendary career in professional soccer. He initially gained his celebrity status playing for the biggest clubs in soccer, Manchester United and Real Madrid.
As we can all imagine, being the son of two celebrities and fashion icons, Cruz has always been in the limelight. Oftentimes, his family catches the attention of entertainment media. Moreover, his brother, Brooklyn, already followed in the footsteps of their parents, pursuing a career in the fashion industry. It's not far-fetched that Cruz, arguably being already a celebrity himself, will pursue a career along the lines of fashion.
Deacon Philippe | Reese Witherspoon & Ryan Philippe's Son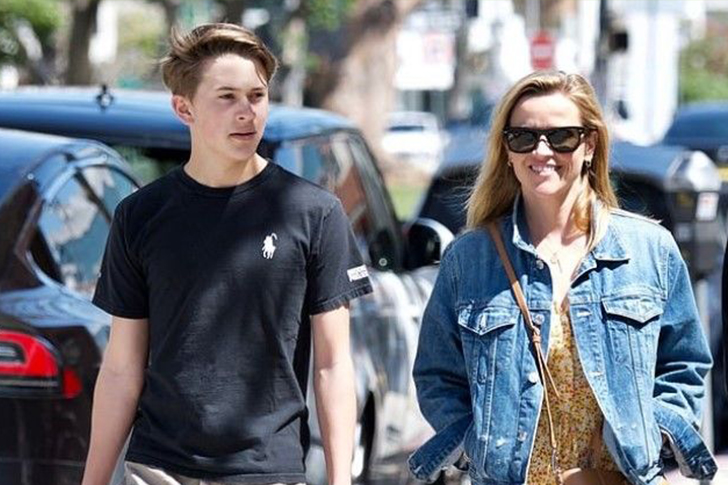 In light of the current global situation, Deacon Philippe has made perfect use of the resources available to start his career in music. He is the eldest son of prolific actress Reese Witherspoon and actor Ryan Philippe. Unlike his parents, Deacon pursued a career away from the limelight and has chosen to be a music producer. Although, he has also voiced his interest in a career in acting. He has said that being a son of actors, he has always been around paparazzi and wouldn't know a life away from the public.
In the latter half of 2020, Deacon released his first album. To his credit, his debut single, Long Run, sung by Nina Nesbitt, hit a spot at the top 20 of iTunes. He is still at the young age of 17 years old, so he said that he still has a teenager's voice and will just stick to producing and writing for now. Nonetheless, he is one of the promising talents in the industry.
Delta Bell Shepard | Kristen Bell & Dax Shepard's Daughter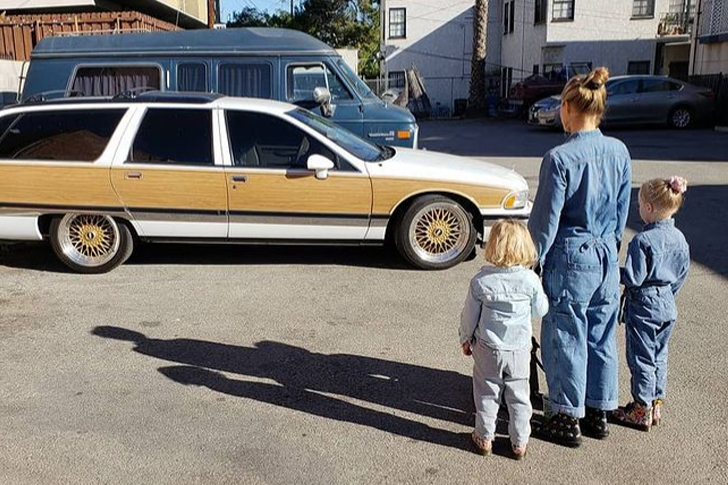 Delta Bell Shepard is born into a family of actors. Her mother, Kristen Bell, is famous for her performance in the series Veronica Mars. Apart from this, she is famous for her singing. To her credit, she is an accomplished Broadway performer, as well as starring in musical films like Reefer Madness: The Movie Musical and the animation Frozen. In the same light, Dax is a famous actor. He is known for starring in films such as Idiocracy, ChiPs, and Without a Paddle. Moreover, he also hosts a podcast, Armchair Expert.
Being a celebrity's child, Delta was put into the limelight the moment she was born. The proud parents, Dax and Kristen, eagerly shared the moments when Delta was introduced into the family. Now 6 years old, she has endless possibilities in front of her. More often than not, she makes an appearance on the Instagram accounts of her parents, which keeps the public interested in the happy moments of her life.
Dimitri Portwood Kutcher | Mila Kunis & Ashton Kutcher's Son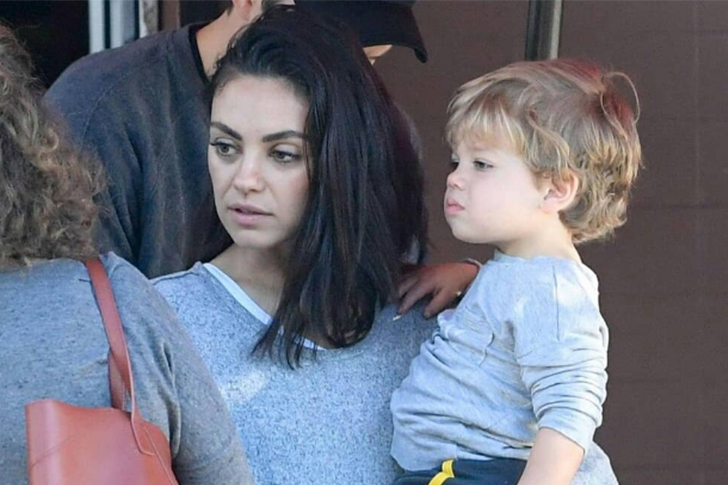 Dimitri Portwood is the eldest son of actors Mila Kunis and Ashton Kutcher. Interestingly enough, both Mila and Ashton had their start in the famous sitcom, That '70s Show. Mila has then been known for her roles in films such as Forgetting Sarah Marshall, Black Swan, Book of Eli, and Ted, among others. To her credit,  she is also famous for lending her voice to the character, Meg Griffin, in the long-running comedy animation series Family Guy. Ashton, on the other hand, grew in prominence back in the early 2000s doing the show Punk'd. He later starred in the series Two and a Half Men. Moreover, he was in films such as Jobs, A Lot Like Love, and No Strings Attached.
Mila and Ashton got married in 2015. Ever since then, considering their history, the entertainment media couldn't get enough of them. That being so, Dimitri also shares the spotlight as he is one of the highlights of the couple's lives. Now at 4 years old, his celebrity parents remain eager in sharing to the public their loving moments.    
Emme Maribel Muniz | Jennifer Lopez & Marc Anthony's Daughter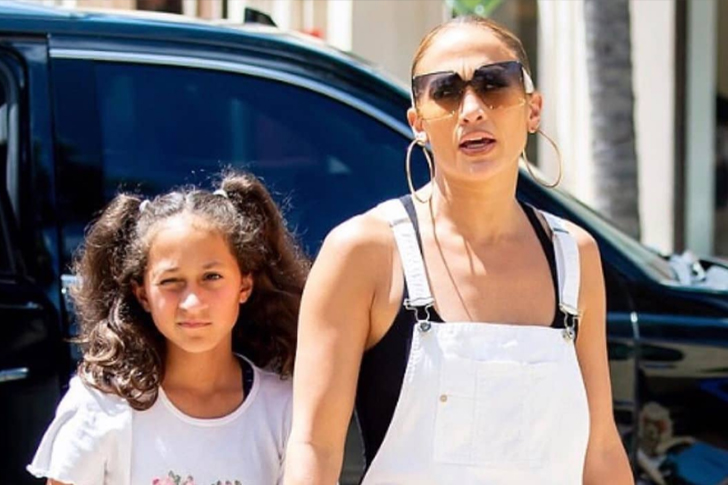 Emme Maribel Muniz is born into a family of musicians. Her mother, Jennifer Lopez or J. Lo, is arguably the most influential Latina entertainer in history. She has a well-decorated music career, as well as an accomplished career in film and television. Her father, Marc Anthony, is not without success as well. He is a well-decorated Latin singer who boasts of multiple accolades including three Grammy Awards and six Latin Grammy Awards.
Emme, now at the age of 13, is looking to follow in her parents' footsteps. To her credit, she has performed in the half-time show of the Superbowl in 2020 along with her mother, J. Lo. Emme sang Let's Get Loud and Born in the USA. Viewers from across the world watched in awe and amazement as the young talent showcased her great potential and held her own, performing alongside her mother.
Frankie Barrymore Kopelman | Drew Barrymore & Will Kopelman's Daughter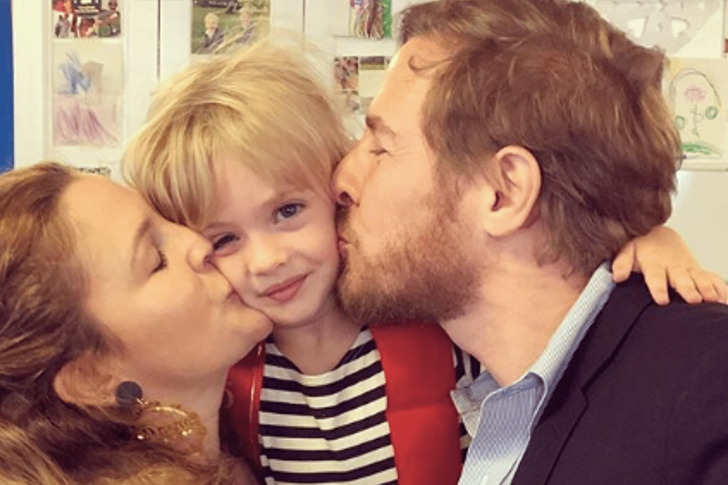 Frankie Barrymore Kopelman is the daughter of actress Drew Barrymore and former actor Will Kopelman. Her mother Drew, has been around the industry ever since she was a child. She entered the limelight with her role in the film ET: the Extra-Terrestrial, directed by the great Steven Spielberg. The movie catapulted her career to a point she instantly became a celebrity. She went on to star in films such as Scream, The Wedding Planner, Charlie's Angels, 50 First Dates, and Music and Lyrics, among others. As with any celebrities, Drew's personal life was heavily publicized. Will was her third husband, and together they have two children.
Frankie, at the tender age of 6, has endless possibilities open to her, considering her mother, Drew, already had an extraordinary degree of fame at that age. It is exciting to imagine that if Frankie shows interest in becoming an actress herself, she can make things happen just by capitalizing on her mother's Hollywood connections, already given that she has the skills and talent for it as well.
Gemma Gallagher | Liza Ghorbani & Liam Gallagher's Daughter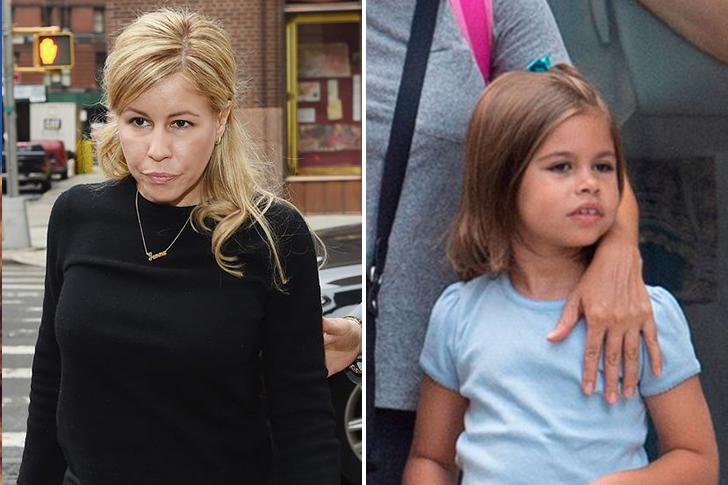 Gemma Gallagher is the daughter of rockstar Liam Gallagher and journalist Liza Ghorabni. Her father, Liam, rose to fame fronting for the band, Oasis. They are arguably one of the most influential alternative rock bands in the '90s. Their hit songs include Don't Look Back in Anger, Stay Young, Going Nowhere, Wonderwall, and Supersonic, among others. It goes without saying that Liam's personal life has been highly publicized throughout his career. Given that, we know that Liza is one of his paramours and Gemma is their beautiful child.
Sadly, Liam doesn't have a strong relationship with Gemma. Although, he has not neglected his financial obligations to the 8-year-old. That being said, she has all the love from her mother and the financial insurance and backing of her successful father. Gemma also has all the potential and makings of becoming a celebrity herself if she chooses to.
Gene Gallagher | Nicole Appleton & Liam Gallagher's Son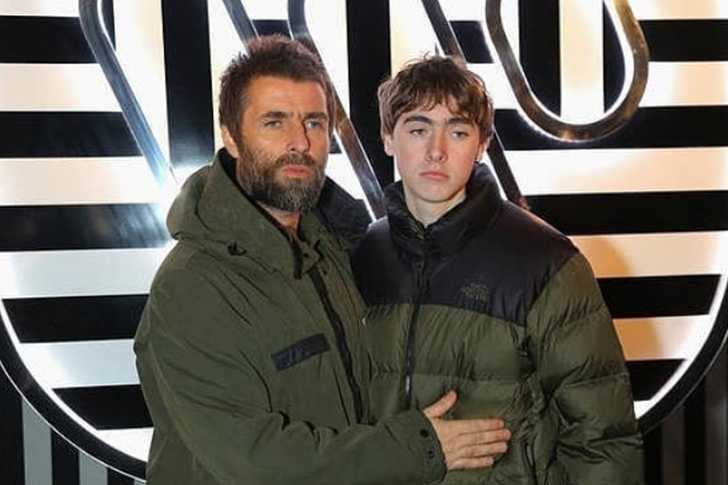 Gene Gallager is the second son of rock icon, Liam Gallagher. Liam, as we all know, was the singer of the band, Oasis, which is considered one of the most influential bands in the UK. Gene's mother, on the other hand, is Nicole Appleton. She is a musician and a former member of the English-Canadian band, All Saints. They were famous in the UK for their songs I Know Where It's At and Under the Bridge. She later transitioned to a duo with her sister, Natalie Appleton. Notably, Nicole was Liam's second wife.
Being the son of a UK rock legend, Gene has found the attention of the entertainment media – and rightfully so. His uncanny resemblance to his father is one of his selling points and anyone would be amazed at first glance. To his credit, he has a massive Instagram following which shows that he's just ready for the entertainment industry.
Gideon Burtka-Harris | Neil Patrick Harris & David Burtka's Son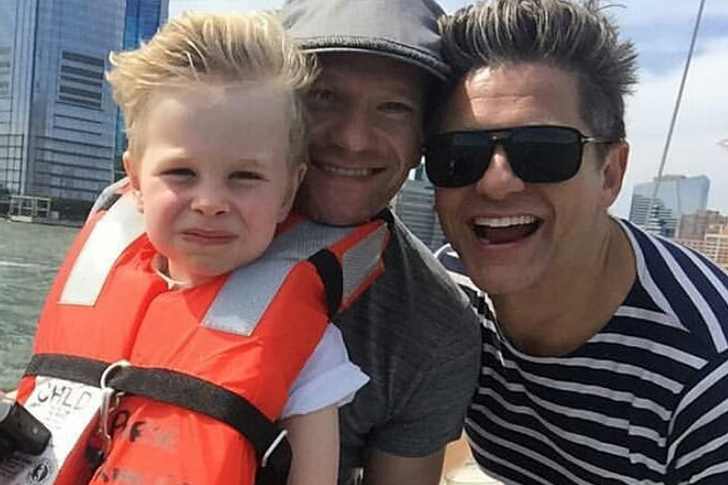 Gideon Burtka-Harris is the son of one of Hollywood's proud LGBTQ+ couples. His father, Neil Patrick Harris, is a prolific actor and musical stage performer. He is famous worldwide for his portrayal of Barney Stinson in the successful sitcom, How I Met Your Mother. Neil is also known for his role as Count Olaf in the Netflix series A Series of Unfortunate Events. Gideon's other father, David, is also an actor who had a stint in How I Met Your Mother. To his credit, he is a professional chef who published the cookbook, Life is a Party.
Gideon is a budding young celebrity. Although still at the young age of 10, he has shown interest in pursuing a career in Hollywood. He has appeared in an episode of A Series of Unfortunate Events. Fans of the show are probably hoping he makes a repeat appearance and follows in the footsteps of his father.
Harlow Winter Madden | Nicole Richie & Joel Madden's Daughter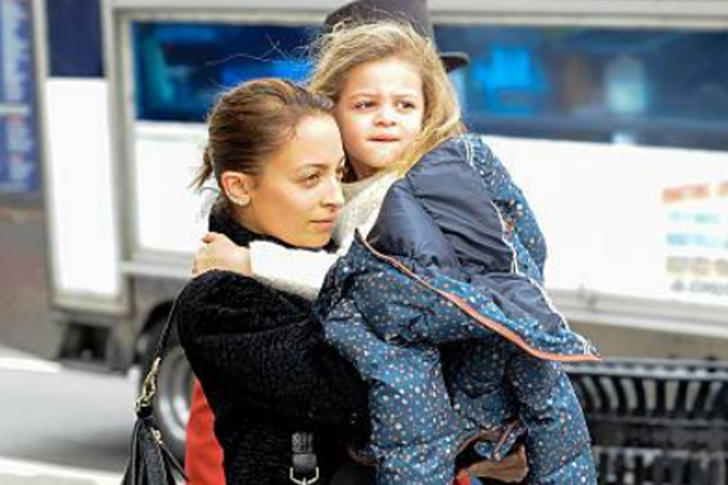 Harlow Winter Madden is the daughter of celebrities Nicole Richie and Joel Madden. The 13-year-old takes after the beauty of her mom. If you look closely at their faces, you would presume that your gadget has a glitch and that you are seeing double. In fact, Harlow and Nicole made it to the list of top celebrity mother-daughter look-alikes. She is also the granddaughter of one of the most legendary musicians in the world – Lionel Richie.
According to her parents way before she was born, parenthood was never in their plans, but they were always very open if it were to happen. We're glad they did have a child. Harlow is a sweet, polite girl, and she is her mom's biggest fan and supporter on social media. She also has an Instagram account of her and is developing her very own fan base. She is a good student, and with her parent's successful career, she probably doesn't have to worry about student loans in the future.
Harper Grace Burtka-Harris | Neil Patrick Harris & David Burtka's Daughter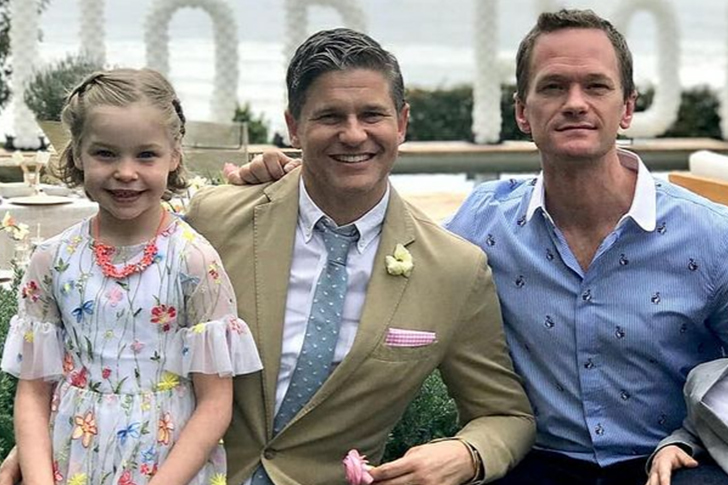 Harper Grace Burtka-Harris is the daughter of one of Hollywood's most beloved celebrity couples Neil Patrick Harris and David Burtka. Credits to their courage and fearlessness, this couple also became one of the most inspirational couples of all time, representing the LGBT community.
The ten-year-old and her twin, Gideon, were born out of surrogacy. However,  both their fathers do not know and are not at all interested in knowing who the other biological parent of their children is. According to them, they would rather not know, and it's a decision that most people respect, and most people find reasonable. Harper is a very charming young lady. She is fashionable and she constantly has new pictures taken by her dads or by her. It seems that she loves to be in front of the camera, so maybe we will be seeing her on magazine covers or appearing on the big or small screen in the future.
Harper Seven Beckham | David & Victoria Beckham's Daughter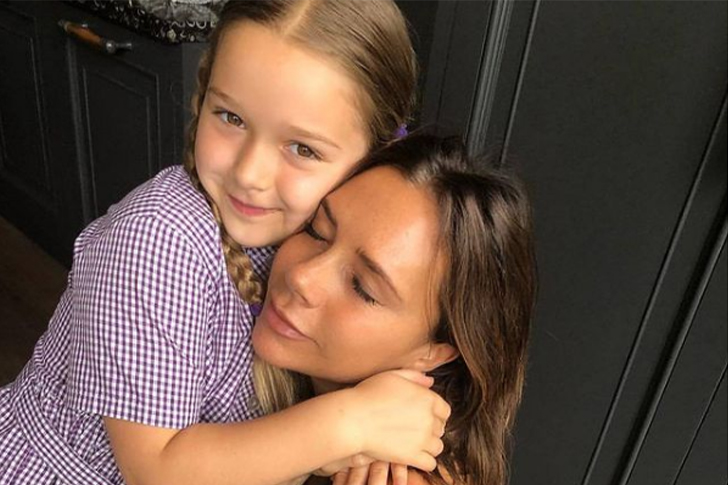 Harper Seven Beckham is the daughter of Hollywood A-listers and one of the world's "it" couples Victoria and David Beckham. Harper grew up to be a very beautiful young lady, which can be credited to her mom's facial structures and her dad's features.
The 9-year-old angel also wants to play soccer like her dad as well as fond of the fashion industry like her mom. She is constantly photographed side-by-side with the one and only Anna Wintour. If you are curious about her name, it was picked by Victoria. David explained in a video that Victoria's favorite novel character is named Harper. Her second name is from the lucky number 7. She is the only girl among the siblings so she's probably overprotected and spoiled. She also has a bond and closeness with her dad like no other. She's officially a daddy's girl.
Hazel Krasinski | Emily Blunt & John Krasinski's Daughter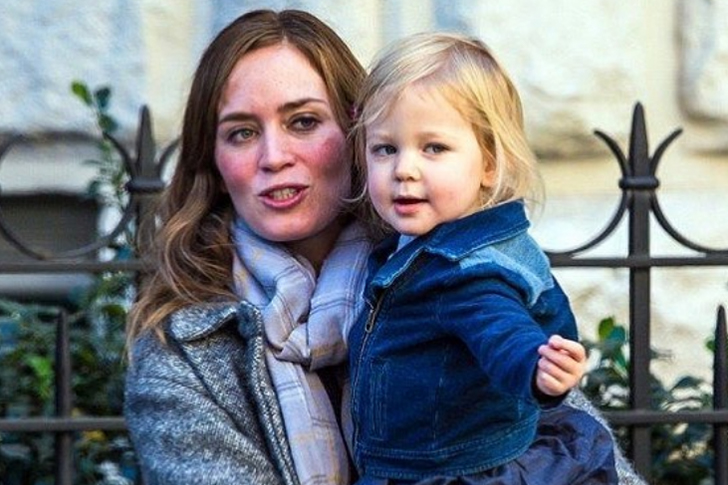 Hazel Krasinski is the daughter of superstars Emily Blunt and John Krasinski. This couple is always on our top list when it comes to celebrity couple goals. They're one of the most celebrated couples in the world of Hollywood since their love is extraordinary. They certainly poured in a lot of investments into their relationship and family.
The 7-year-old Hazel is very protected by her parents. John and Emily are both very private people, and they're very guarded when it comes to their family. They don't normally do what other celebrity parents do – and that is flaunting their kids in the streets near Hollywood. The couple made it very clear, however, that they are very proud of their children. In spite of Emily acting like a human shield to her kids, she bragged and talked about them in a magazine interview. She said that Hazel is the sweetest girl ever and always thoughtful and never forgets a birthday. She loves watching kids' shows and being with her parents constantly, even when just taking a stroll.
Hazel Moder | Julia Roberts & Daniel Moder's Daughter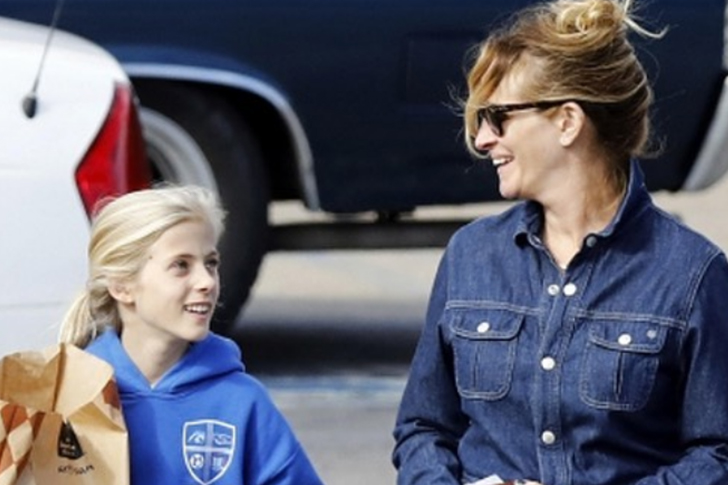 Hazel Moder is the daughter of cinematographer Daniel Moder and the one and only America's sweetheart, award-winning legend Julia Roberts. Julia is not the only one who is successful in her field as Daniel's works are constantly given credits in Hollywood as well.
The 16-year-old is very beautiful with blonde hair and blue eyes. She is slowly following in her mom's footsteps, which is not surprising given that they look very similar. In fact, Hazel already had her first Hollywood project and has made a few appearances in films and shows. It seems she is on the road to fame as well, and Julia is very supportive of it. She even made sure to keep one of her most iconic red carpet dresses, hoping to see Hazel wear it someday. Despite already working on some projects, Hazel still continues to go to school. She is very cautious about her time management since she wants to make sure her career doesn't get in the way of her studies.
Henry Daniel Moder | Julia Roberts & Daniel Moder's Son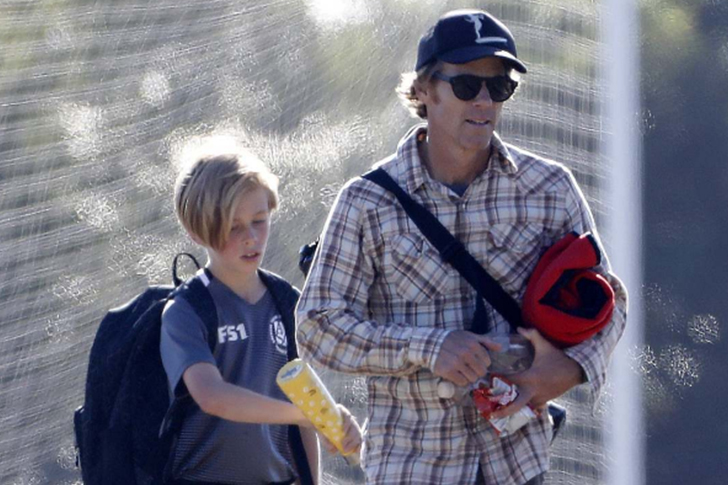 Henry Daniel Moder is the son of one of Hollywood's most gigantic names of all time, Julia Roberts, and her cinematographer husband, Daniel Moder. Due to their love and respect for each other, the pair's son will certainly grow up to be a kind young gentleman as well.
It was just last year when the iconic actress gave birth to her and her husband's third child. This time, it seems that Daniel should take all of the credits for Henry's good looks as he looks like a perfect little carbon copy of his dad. His last name also speaks strongly, not to mention that his middle name is Roberts. Henry might be just a baby, but he is already the talk of the town. No wonder Julia admits to being a strict mom and that she has rules for her three kids to follow.
Henry Samuel | Heidi Klum & Seal's Son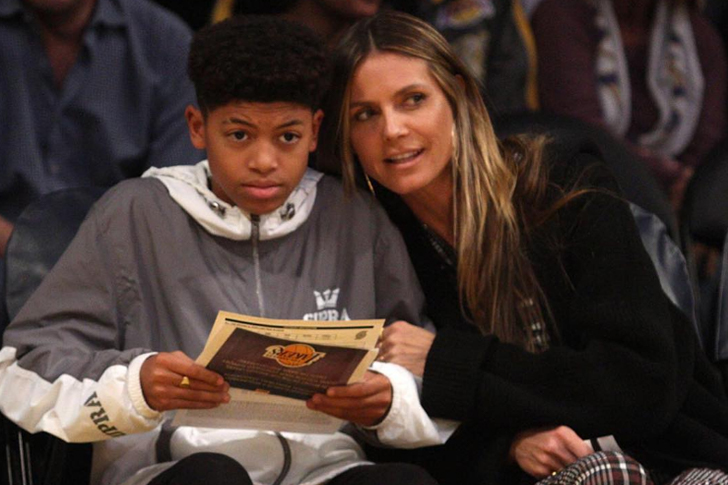 Henry Samuel is the son of iconic musician Seal and German supermodel Heidi Klum. Seal and Heidi's marriage might not have ended in a happily ever after, but even today, they do everything they can and make every investment they could for their kids.
Proud mama Heidi recently posted a tribute to Instagram for her baby boy. He stated just how grateful she was when Henry first came into their lives exactly 15 years ago. The teenager is known for being sweet and respectful. Some people even say that he doesn't act his age at all, but this doesn't mean he tries to be an adult. He still acts like a 15-year-old, but he shows that his parents have raised him well. He is also a very smart guy as well as hardworking. According to his mom, he finds it hard sometimes being homeschooled given the current situation but he easily adjusts to it.
Holly Ana Ramsay | Tana & Gordon Ramsay's Daughter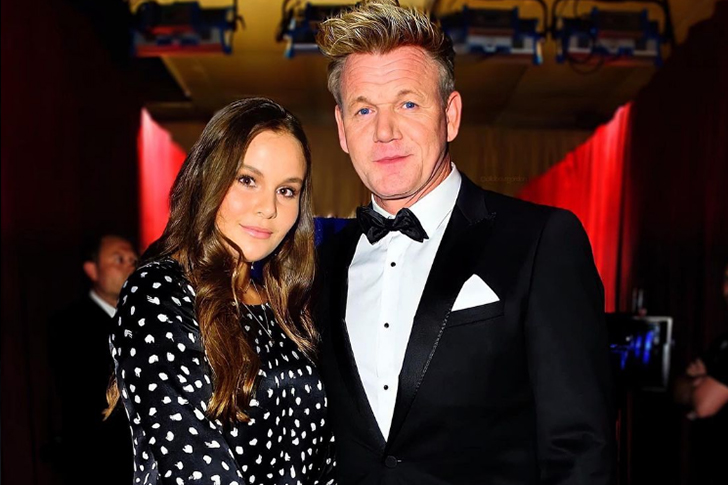 Holly Ana Ramsay is the daughter of Tana and Gordon Ramsay. Gordon is a restaurateur, author, millionaire, and perhaps the world's most beloved celebrity chef today. He is also a heartthrob even at an advanced age, credits to his charm, humor, and accent.
Holly has been appearing on her dad's cooking show since she was just 4 years old. Even though her appearances might not be so regular due to her schooling, she gained popularity among her friends and a few Hollywood people as well. If you didn't know yet, she goes to school in London. Holly can be very goofy, posting unique and fun photos on her social media, which has a booming number of followers. She enjoys running marathons and she travels in economy class only. She is also very close to Brooklyn Beckham. It has been proven that out of all the siblings, she's the one who's got into the most fights with her dad, but she is also the closest to him.
Jack Scott Ramsay | Tana & Gordon Ramsay's Son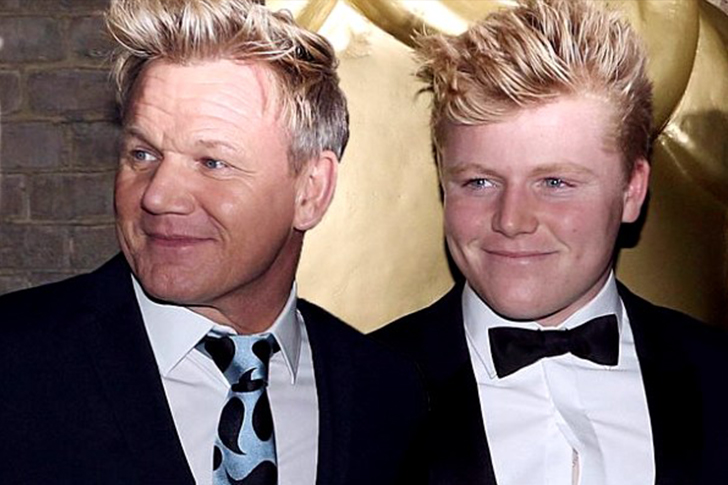 Jack Scott Ramsay is the son of Tana and Gordon Ramsay. Gordon is probably the most successful and famous celebrity chef of all time. With their successful careers, the couple probably has different investments to make their family provided and intact.
The 21-year-old heartthrob is one of the most eligible young bachelors today. He is also perhaps the most famous child of the superstar chef. Jack appeared on season 4 of Master Chef as a co-judge of his dad. That was the day when all of the judges' kids were invited to co-judge and Gordon picked Jack. Now, he is a grown man, almost like a twin to his daddy. He is a photographer, who is very famous among his friends. It seems that he also has a girlfriend now and they look very happy together. We hope they continue to have a long and fruitful relationship.
James Wilkie Broderick | Sarah Jessica Parker & Matthew Broderick's Son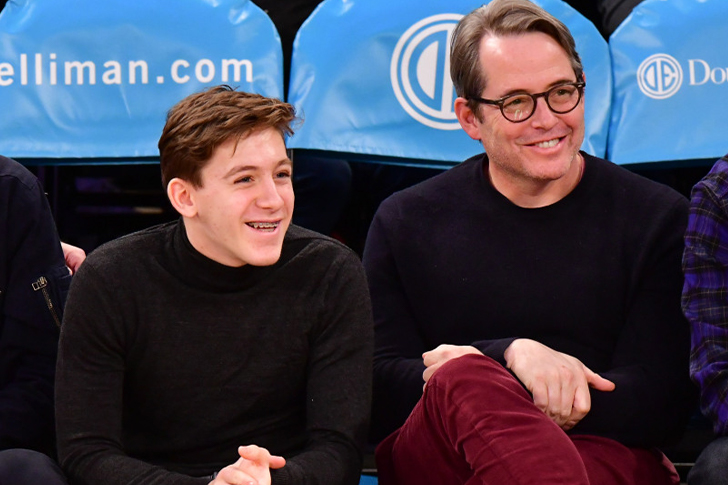 James Wilkie Broderick is the son of Matthew Broderick and Hollywood fashion icon and television goddess, Sarah Jessica Parker. The actress should be given credits for her self-love. She mentioned in an interview with a fashion magazine that she never wanted to look and dressed like anybody else. This is certainly the kind of role model her son needs.
The 18-year-old James has appeared on a variety of red carpet events when he was a lot younger. Most of them are with his mom. Now that he's a grown young man, he is still such a mama's boy, and Jessica is happy about it. She said that the best thing about being a mother is that, to your eyes, your kids stay babies forever no matter how old they get. They are constantly taking strolls together and just hanging out. On James' 18th birthday, Sarah posted a very touching tribute to her son. There isn't much to know about this young gentleman since he is a private person and a dedicated student.
Jameson Moon Hart | P!nk & Carey Hart's Son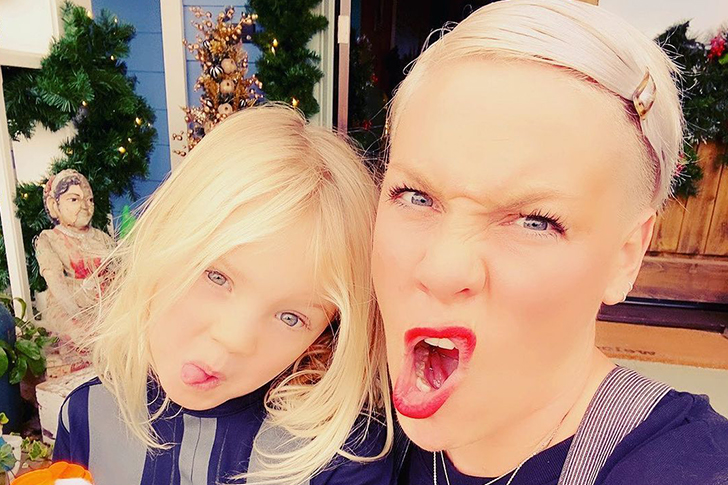 Jameson Moon Hart is the son of Carey Hart and award-winning platinum record selling artist P!nk. Pink's evolution in the music industry happened right in front of our very eyes, and may we just say that her journey has been fantastic. She is constantly given credits for her inspirational attitude and authenticity in music.
Usually, there isn't much to talk about when your kid just turned 4 years old, but in Pink's case, she dedicated a sweet birthday message to her son on social media. She has decided to share and express her feelings to the world and her many followers. We all know what type of a mother Pink is, she is the wonder woman, supermom-type, and Jameson is not a stranger to that feeling. She dedicated several of her songs to her kids, and for a few, they were her inspiration behind the lyrics. The cute little guy was also seen with his superstar mommy during Pink's Hollywood walk of fame star celebration.
Jayden James Federline | Britney Spears & Kevin Federline's Son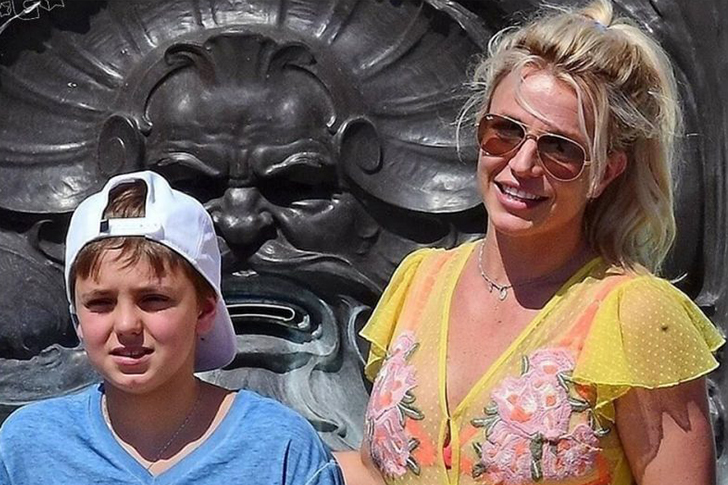 Jayden James Federline is the son of the one and only "Princess of Pop" Britney Spears and her former husband, Kevin Federline. Britney is a good mom, and even if she may not be the typical mother of the year, according to the people surrounding her family, she loves her kids very much.
The 14-year-old is one of the kids of the pop royalty who became a media personality. However, his social media was shut down recently. He decided to take down his own Instagram account after he spilled a few family secrets which caused rumors. According to him, he was just trying to break his mom free. He constantly shares videos of her mother and how proud he is of her. He also pranks her during his live videos. Currently, he is attending online classes, and it was mentioned that Jayden is a good student as well as a good son. He is currently living with his dad, whom he has a good relationship with.
Johan Samuel | Heidi Klum & Seal's Son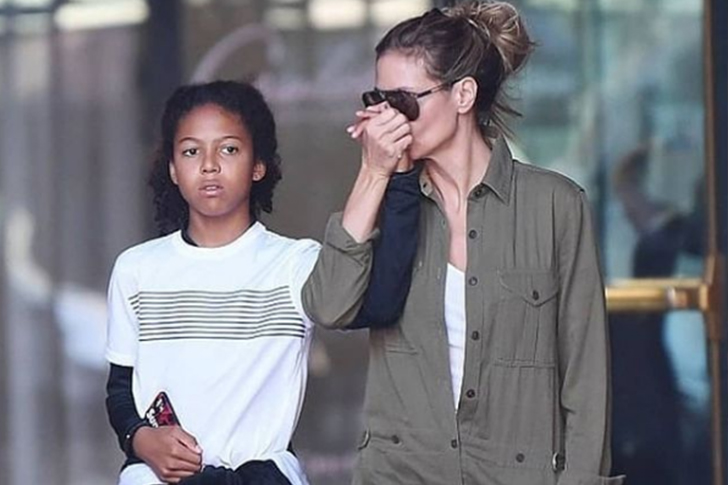 Johan Samuel is the son of the multi-talented artist Seal and Heidi Klum, who is credited as one of the greatest supermodels of all time. Seal and Klum's marriage was full of love, not just for each other but most especially, for their children.
Johan is another child of this former power couple who made it into this list. He is 14 years old, a mama's boy, but also has a solid relationship with his dad. He is very much like his other siblings – not your typical celebrity kids. They are shy and private, not something you expect from a celebrity couple's children. One thing to know for sure is that Johan is a natural fashion icon just like his mom. He is active on social media, and we bet that it won't be long now before he will have amassed more followers.
Kaia Gerber | Cindy Crawford & Rande Gerber's Daughter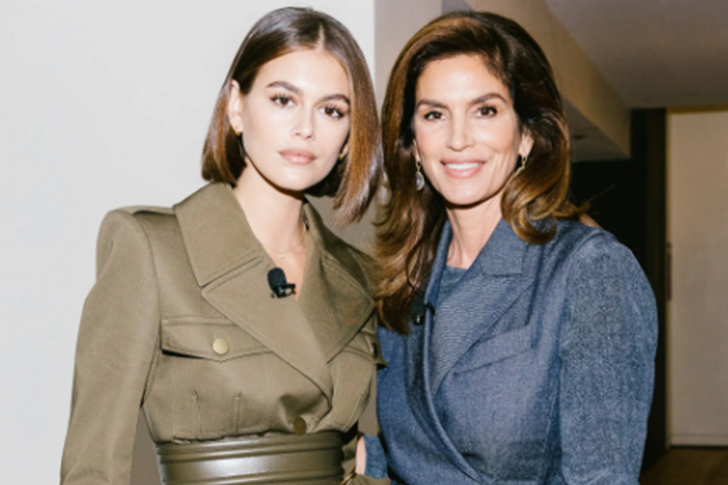 Runway model Kaia Gerber is the daughter of fashion icon Cindy Crawford and the equally prolific Rande Gerber. As a daughter of a successful businessman, Kaia grew up knowledgeable about making investments. However, it was her mother's footsteps that she chose to follow.
The 19-year-old is currently one of the most in-demand faces in the fashion industry. Upon entering the modeling world in 2018, Kaia instantly became the face of several luxurious brands. She also won several awards, such as Model of the Year and more. It's safe to say that Kaia is one of the most successful celebrity kids as of this date. She even made headlines recently when she announced that she would be joining the hit TV show American Horror Story. Given her recent career moves, we won't be surprised if she emerges as one of the wealthiest individuals in her field in the years to come.
Knox Leon Jolie-Pitt | Angelina Jolie & Brad Pitt's Son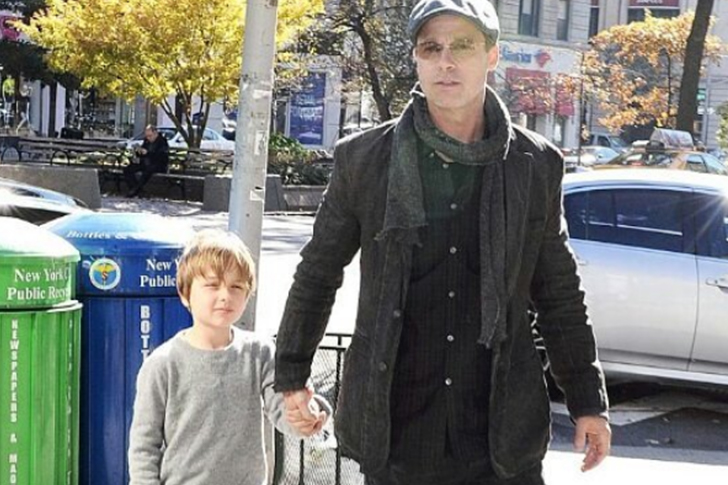 Knox Leon Jolie-Pitt is the son of Hollywood royalties Angelina Jolie and Brad Pitt. Knox inevitably grew up surrounded by Hollywood cameras' flashing lights as the child of two very high-profile celebrities. Thankfully for him and his siblings, their parents have more than enough money to afford some top-notch home security system to shelter them from the pesky paparazzi.
The 12-year-old was born in France with his twin Vivienne Marcheline. It's also worth noting that Knox had already dipped his toes into films at a young age with his participation in the movie Kung Fu Panda 3. It might also interest you to know that the first time the twins appeared in a magazine, it earned their parents $15 million! You read that right! Behind the cameras, however, the Jolie-Pitt kids focus on their studies. Knox, along with his many siblings, was homeschooled from the very start of his education. We're sure that this arrangement gives them more time to bond with their mom and the rest of their family.
Maddox Chivan Jolie-Pitt | Angelina Jolie & Brad Pitt's son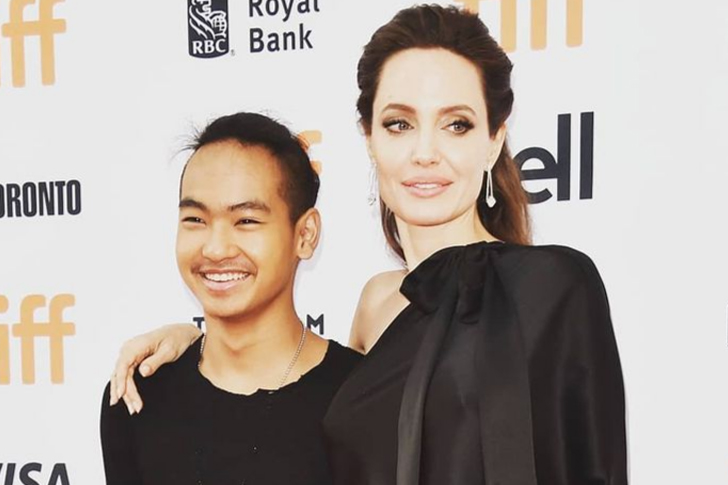 Angelina Jolie's oldest son, Maddox Jolie-Pitt, is, perhaps, one of the most recognizable Hollywood offsprings. If you weren't aware, Maddox was adopted from Cambodia by the A-list actress in March 2002. The oldest son of the Jolie-Pitt children is now 19 years old and is an aspiring biotechnologist pursuing a degree at Korea's prestigious Yonsei University. According to sources, Maddox is an excellent big brother who frequently goes "above and beyond" to care for his siblings properly.
Maddox and his mother had always been close. Now that his parents are separated, sources have reported that Maddox is now the "man of the house." He also had the opportunity to work professionally with Jolie when he assisted with the film First They Killed My Father. He's currently home due to the ongoing global health crisis, but as soon as everything is back to normal, Angie would have to say bye to her oldest son again.
Malia Obama | Barack Obama & Michelle's Obama's daughter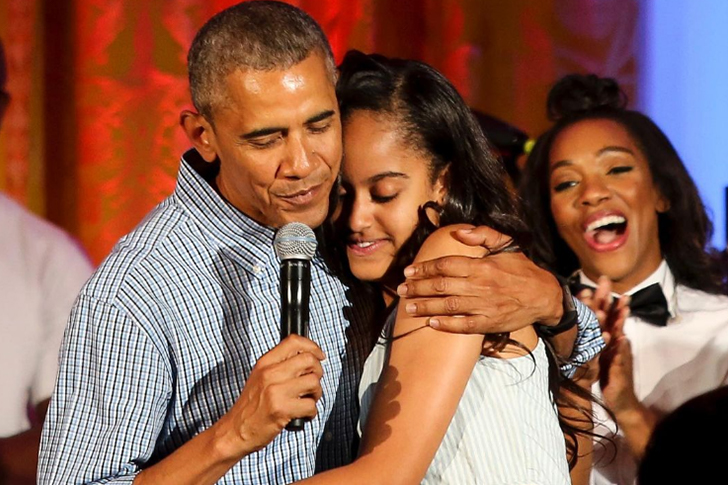 Being the daughter of one of the most powerful men on the planet is no easy task! Such was the case for Malia Obama, Barack and Michelle Obama's eldest daughter. Being under constant public criticism is nothing new for the young girl, who was barely ten years old when her father became the president of the world's leading investment and military power. The attention she has received at such a young age has only made her more confident, elegant, and ready to take on the world!
Malia, like her mother, is charming and straightforward, and she has also inherited her parents' quirky personality traits. However, despite being prominent public figures, the public rarely gets a glimpse of the young lady. We do know, however, that Malia is now a thriving college student. Despite their hectic schedules, her parents made every effort to ensure that their lives remain as normal as possible.
Marion Loretta Elwell Broderick |Sarah Jessica Parker & Matthew Broderick's daughter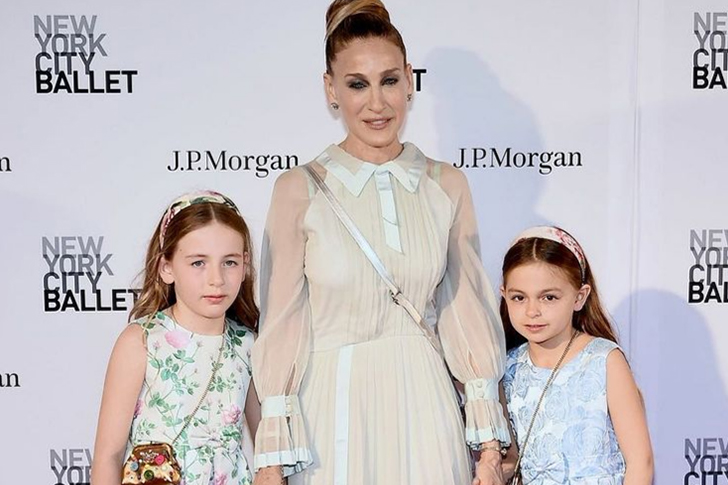 American actress Sarah Jessica Parker had her first child at 37, making having a second child a challenging task. Parker and Broderick then opted to try surrogacy and welcomed twin girls with the help of their surrogate mother,  Michelle Ross. However, the process was not without drama. According to ABC News, tabloid reporters and paparazzi stalked Ross during her pregnancy. Fortunately, the entire pregnancy went smoothly, making the pair's investments well worth it.
Nowadays, Marion Loretta, one of Sarah and Matthew's twin daughters, is just like her mother, curious and adventurous. She gets her fashion sense from her mother as we can see a massive resemblance between the two. Now that they're all grown up, we often see Marion and her twin sister Tabitha accompanying their mom to glamorous Hollywood events. Who knows, maybe one of these days, the twins will follow in their parents' footsteps.
Mason Dash Disick | Scott Disick & Kourtney Kardashian's son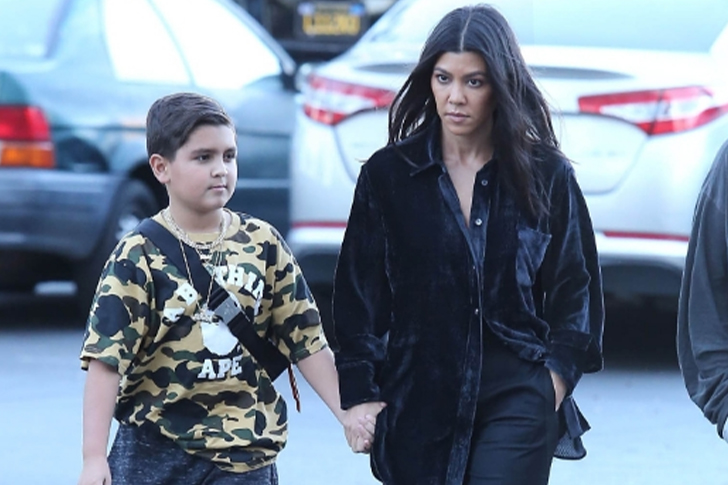 For those who don't know, Mason Disick is Kourtney Kardashian and Scott Disick's eldest son. Since his debut on the season four finale of the E! network reality show Keeping Up with the Kardashians, Mason has made several appearances in the show's spin-offs, including  Kourtney & Kim, Take New York, and Kourtney & Kim Take Miami.
However, during a June 2016 outing with his mother, he caused some controversy for calling the paparazzi "weird" after praising his mother for her appearance. In July 2016, Khloé Kardashian posted a Snapchat video of Mason Disick impersonating his father, Scott Disick, as Todd Kraines. Of course, as a young boy born and raised under the glaring lights of the Hollywood spotlight, Mason is going to have to deal with a lot of scrutinies. That is probably why his parents have opted to arm their homes with a high-tech home security system to protect Mason and his siblings.
Matilda Ramsey | Gordon Ramsay & Tana Ramsay's daughter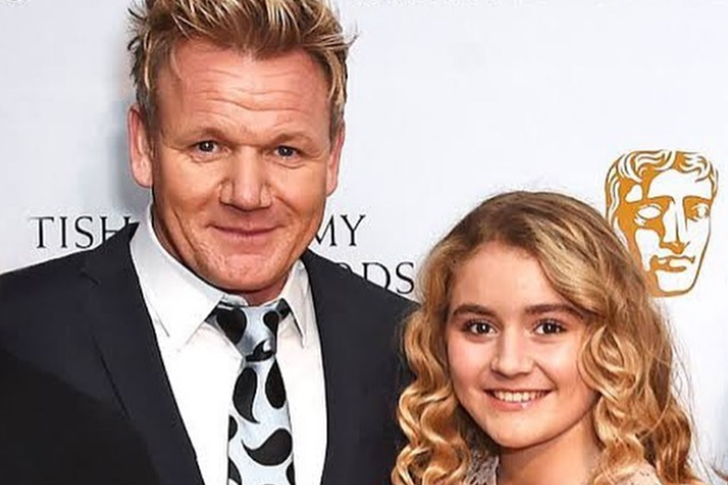 Matilda Ramsay is the gorgeous teenage daughter of Gordon Ramsay, the famous British food critic, restaurateur, and TV personality. Considering her innate talent for cooking, it's not surprising that she followed in her father's footsteps in the culinary industry. Matilda even showed up on Gordon's show, Masterchef Junior, and became a contestant in Gordon's reality cooking competition Hell's Kitchen, which he created and continues to host.
She thrived in creating a modest image of herself at such a young age by making her own investments in the culinary industry. Moving on, she made a name for herself with another popular show, a British CBBC cooking entertainment show called Matilda and the Ramsay Bunch. Matilda's series depicts her family on their summer vacation. At the same time, Matilda, the natural cook, prepares some of the most delicious British and American dishes with her own unique touch.
Max Liron Bratman | Jordan Bratman & Christina Aguilera's son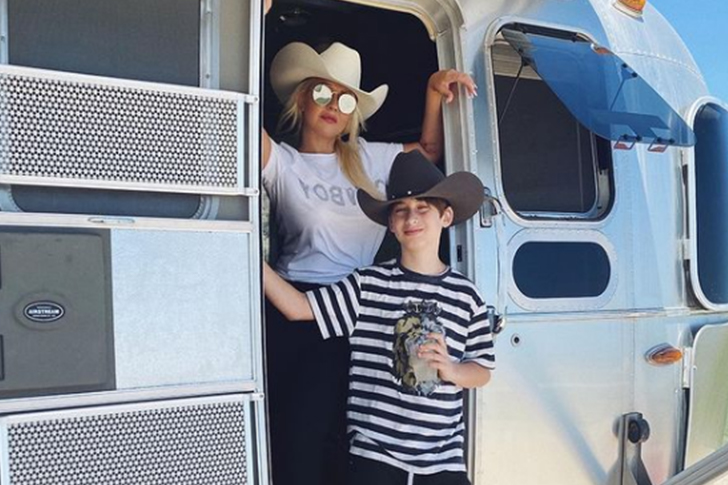 Max Liron Bratman is the son of Christina Aguilera and her ex-husband, music attorney Jordan Bratman. Christina and Jordan found out that they were expecting while Christina was on the Back to Basics world tour. In a press conference, she revealed that she might have conceived during a stopover in Washington while touring the United States. Christina also claimed that she was initially hesitant to reveal her pregnancy to her fans but eventually decided to share the happy news.
Max's first baby photos were sold to People magazine and are now the fifth-most pricey celebrity baby photos. He made his television debut on NBC's Dateline. Although Max's parents are no longer together, he maintains constant communication with his dad while staying with his mother. He's also a loving big brother to his half-sister, Summer Rain Rutler. With a mom like theirs, we're sure both Max and his little sister are taken care of with insurance.
Maximillian David Muniz | Marc Anthony & Jennifer Lopez's son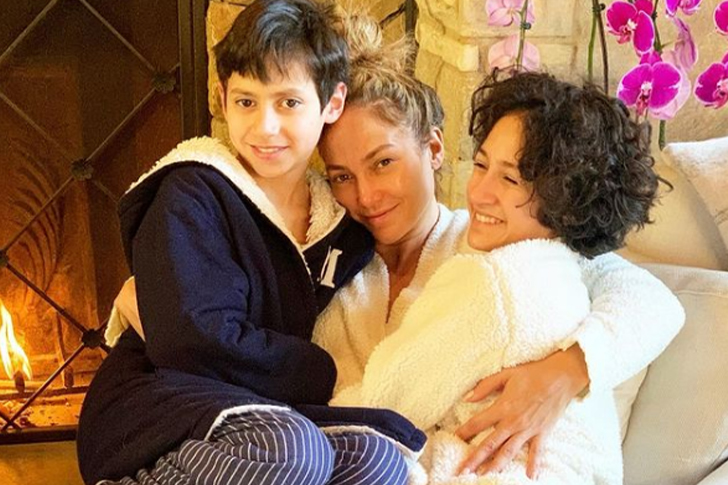 Maximilian David Muniz is Jennifer Lopez and Marc Anthony's 13-year-old son. According to sources, Jennifer discovered she was pregnant while in Portugal for a performance. She and Marc, however, eventually took three pregnancy tests to verify the pregnancy. Months after that, in February of 2003, the couple welcomed their twins, Maximilian David, and Emme Maribel Muñiz.
According to the couple, they derived the twins' middle names from the names of relatives of their parents. You might also be interested to know that the couple sold twins' first portraits for $6,000,000 to People magazine. Celebrity photographer Tony Duran shot the photos for several days at the couple's Long Island home. He later submitted them in the journal's March 2008 issue. Unfortunately, the twins' parents separated in 2011 after seven years of marriage. Lawyers later granted Jennifer custody of the children.
Miles Theodore Legend | John Legend & Chrissy Teigen's son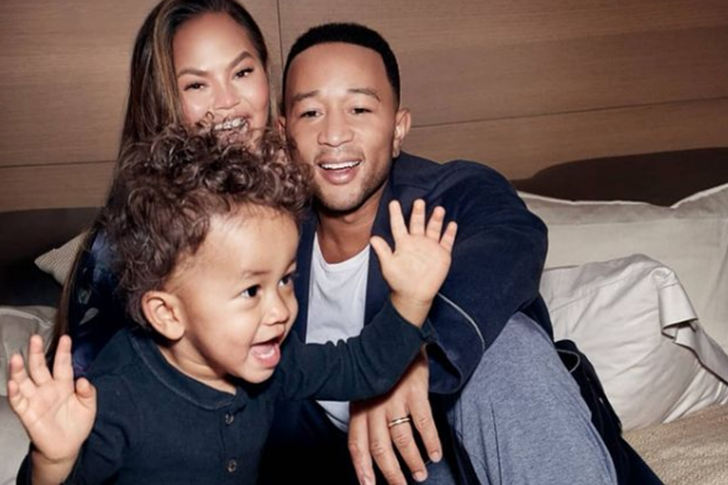 Not everyone knows this, but did you know that Miles Theodore Legend actually got his name from two musical icons? The first is obviously derived from his father, John-Roger Stephen, or known mainly as John Legend. They also revealed on a Billboard red carpet interview that Miles got his name after legendary jazz musician Miles Davis. Theodore was simply a fitting name for him that stuck with his parents. Teigen revealed their son in public through an Instagram post. The caption simply talks about their son lovingly, and it's sweet to see them be adorable with their son together.
It was Teigen's second experience with childbirth. She openly shared her insights going through the process, but it marked Legend's first public appearance since becoming a father for the second time. Even their daughter Luna is ready to welcome a baby brother by her side. Their investments in child care will surely increase as raising two babies isn't easy.
Leni Samuel | Heidi Klum & Flavio Briatore's Daughter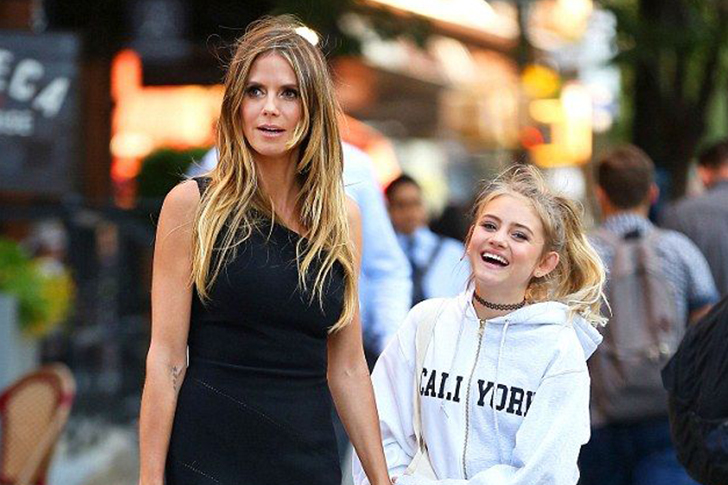 Born on the 4th of May 2004, Helene Boshoven Samuel, or most commonly referred to as Leni Samuel, is the daughter of Italian Businessman and Formula One team owner Flavio Briatore and German-American model, television host, producer and businesswoman, Heidi Klum. Klum's ex-husband, Seal, later adopted her in 2009 and legally changed her name into Helene Boshoven Samuel. She has three siblings from her mother's marriage with Seal: Henry Gunther Ademola Dashtu Samuel, Johan Riley Fyodor Taiwo Samuel, and Lou Sulola Samuel.
At 16 years old, Leni made her modeling debut on the cover of Vogue Germany's January/February issue alongside her mom, earning her a spot next to other top model's children who're conquering the catwalk. The young model has already racked up over 500,000 Instagram followers and is one of the most anticipated rising talents in the fashion and modeling world. It seems like her mom's investments in her are paying off remarkably.
Lila Grace Moss | Kate Moss & Jefferson Hack's Daughter

Lila Grace Moss is Dazed media co-founder and creative director Jefferson Hack and British Supermodel Kate Moss' daughter. At only 18 years old, fans already consider Lila one of Gen Z's fashion icons.
The model has her own perspective on dressing, a great contrast to her mother, who's well known for her effortless yet glamorous style. Lila's chosen style reflects her generation's offbeat tastes, comfortable in clothing but subtly chic instead of those flashy runway looks and statement pieces. She's mostly present in fashion events as well, sharing her parent's appreciation for style. Moss regularly sits in the front row during fashion week, sporting designer creations with ease. She's doing all these at the young age of 18, so we're quite excited to see what she does with her influence and passion in the fashion industry in the coming years. Who knows, she might make some investments in the future.
Lincoln Bell Shepard | Kristen Bell & Dax Shepard's Daughter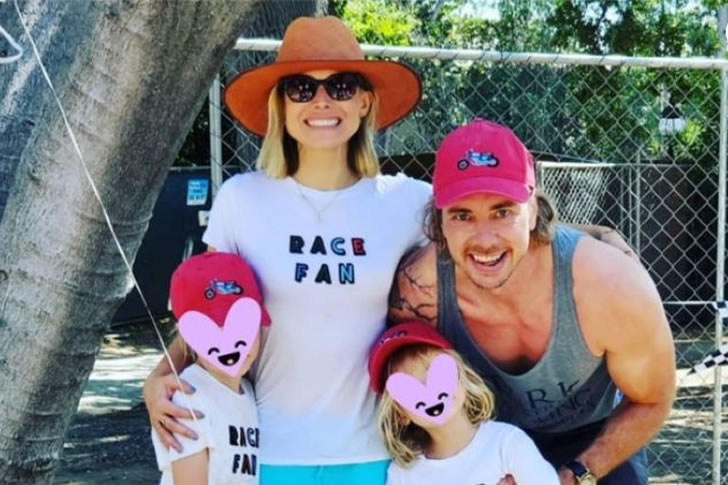 Lincoln Bell Shepard is the oldest daughter of American actress and producer Kristen Bell and American actor, writer, director, and podcast host, Dax Shepard. Although the celebrity parents have chosen to be "low-key" about their children, they still manage to gush about them in public from time to time. One of her highlights was when she decided to give herself a haircut, resulting in a partial buzz cut, which her mom happily helped her accomplish.
Not much information about Lincoln and her sister is available for privacy reasons, but we're pretty sure the two girls would be the cutest pair of little angels. There's no telling what awaits these two in the future, but whether they pursue an acting career to go the traditional route and get a degree, we're confident that their parents will be fully supportive of them.
Lola Momoa | Jason Momoa & Lisa Bonet's Daughter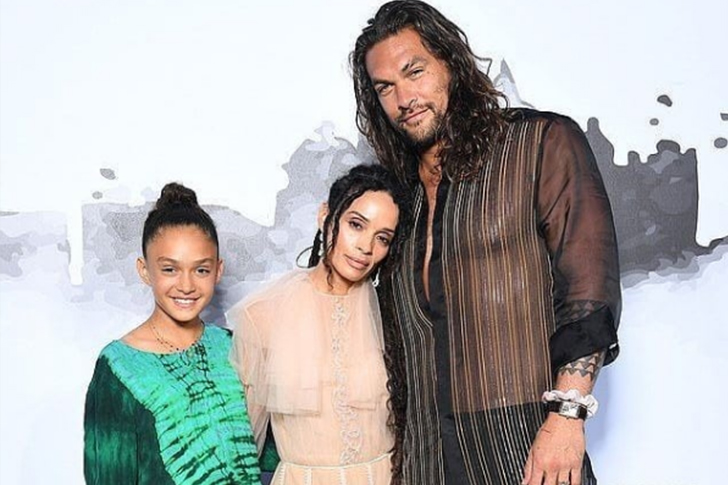 Lola Lolani Momoa, born on July 23, 2007, is the eldest child of famous American actor Joseph Jason Namakaeha Momoa and American actress and activist Lisa Bonett. However, despite having famous and wealthy parents, Lola is currently not showing any plans of breaking into the limelight. Instead, she spends most of her time away from the spotlight. There's really no need for that, though, since we're sure her parents have already set up educational insurance for her.
However, Lola is also not shy to step out with her parents. In fact, she has accompanied her father on their various events, such as surprising her dad Jason for his 38th birthday by visiting him on the Aquaman set and attending the State of Origin rugby tournament at the Suncorp Stadium with her dad's Aquaman co-star Amber Heard. Lola was even spotted going rock climbing with her dad and famous rock climber Chris Sharma in Malibu State Park. Fans are indeed looking forward to more adorable daughter and father interaction from these two.
Lou Sulola Samuel | Heidi Klum & Seal's Daughter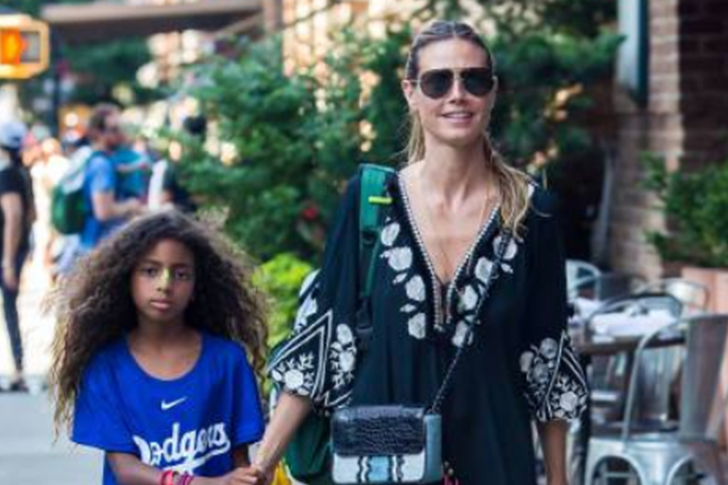 Lou Sulola Samuel has graced countless websites and magazine pages since she was born. Of course, this does not come as a surprise, knowing that both her parents are A-list celebrities in the fashion and music world.
Following after her mom's fashionable footsteps, we often see this chic 11-year-old sporting designer wear whenever the media photograph her in public. Although her sister Leni has over 500,000 followers on Instagram and is now a budding model, the young Samuel rarely appears on her mom's social media. Sources have also reported that she and her mom bond over painting while quarantining at home. We bet both Heidi and Seal are spending their investment money honing their kids' talents, and that includes Lou's painting. Might she be an artist in the making? Only time will tell. For now, we're just glad that she's adopting creative habits.
Luna Simone Legend | Chrissy Teigen & John Legend's Daughter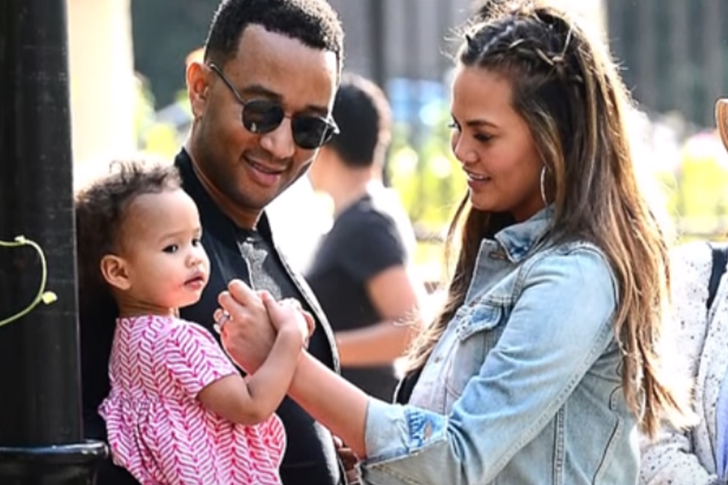 Born on the 14th of April, 2016, Luna is the firstborn child of model and television personality Chrissy Teigen and her husband, musician John Legend. While most of us only refer to her as Luna, her full name is actually Luna Simone Stephens.
The little lady may resemble her dad a lot, but she totally inherited her mom's sense of humor. Ever since she was born, she immediately took center stage on her celebrity parent's social media accounts. John and Chrissy aren't even shy to post everything about their daughter's adventures and highlights, all with heart-warming and sometimes humorous captions. At the tender age of 4, she's already captured so many eyes. There's no telling what's in store for the adorable sunshine of the Teigen-Legend couple. It's too early to say, but whether she pursues a degree of step into the limelight, both John and Chrissy will be there to cheer her on.
Maceo Robert Martinez | Halle Berry & Olivier Martinez's Son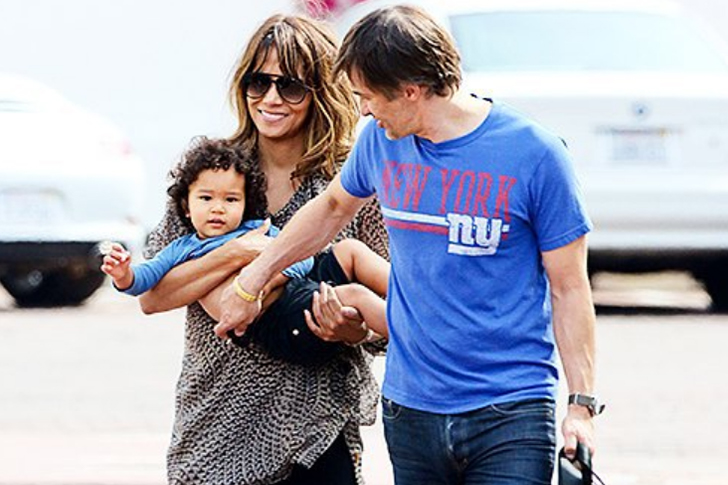 Maceo Robert Martinez is the famous first son of Hollywood actress Halle Berry and her former husband, Olivier Martinez, born on October 5, 2013. 7-year-old Maceo immediately became one of the luckiest people to gain enormous fame the moment he opened his eyes. He was named after the Spanish word "Maceo," which means "gift of God." He also has a half-sister named Nahla Ariela Aubry, Halle, and her former boyfriend, Gabrid Aubry's daughter.
With his mother and father's undeniable bold genes, it's not surprising that Maceo is already good-looking at a very young age. Despite the "looker" that people dubbed to be, Maceo isn't seen much in social media, given that his parents keep him away from it. However, we can see some of his adorable pictures on his mother's Instagram. We're pretty sure he also has some handsome insurance waiting for him, thanks to his successful parents.
Monroe Cannon | Mariah Carey & Nick Cannon's Daughter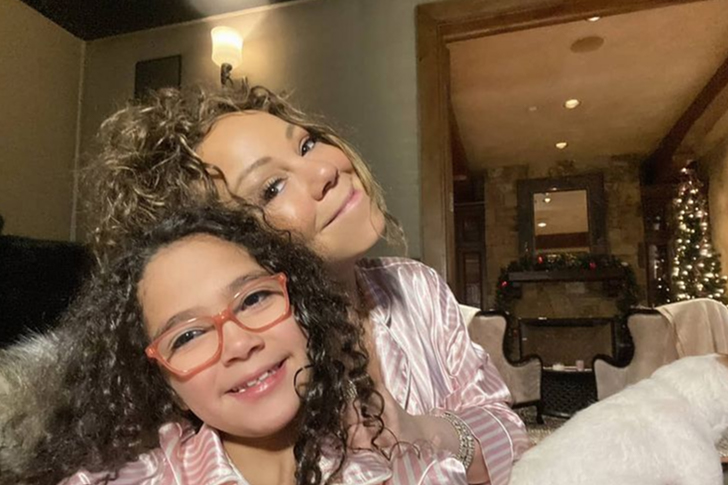 Named after a famous Hollywood actress, Monroe Cannon is the daughter of Tinseltown celebrities Mariah Carey and Nick Cannon. Along with her younger twin brother, Moroccan, they were born on April 30, 2011, in Santa Monica, California. In 2019, Monroe and Moroccan appeared in their mom's Christmas music video. They were eight years old at the time. The music video is an update of Mariah's iconic song 27 years ago titled All I Want for Christmas Is You.
With their mom's profession as a famous singer, the twins often have appearances on the stage along with Mariah. Motivated by her mom to practice singing and become be a renowned singer someday, it didn't take long for Monroe to be captivated. She is attending a singing school and a local theater to hone her singing and acting artistry—credit to her parents.
Moroccan Scott Cannon | Mariah Carey & Nick Cannon's Son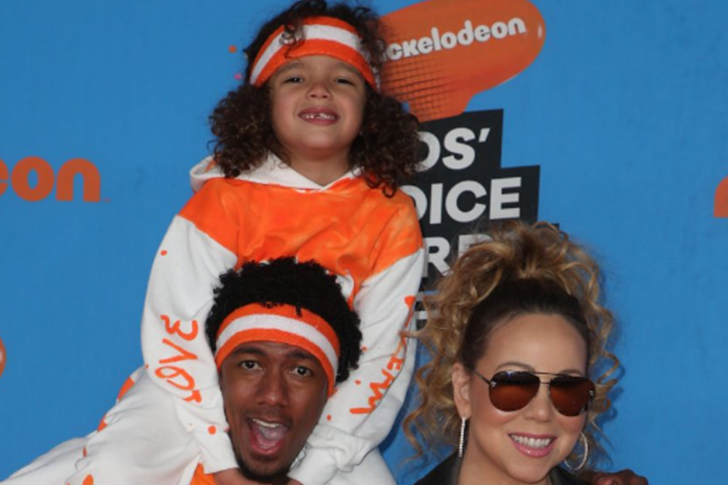 Moroccan Scott Cannon is the younger twin brother of Monroe Cannon, whose parents are one of Hollywood's brightest celebrity couples—Mariah Carey and Nick Cannon. The twins were born on April 30, 2011, in Santa Monica, California. With his personality, Moroccan is always compared to her famous mom Mariah, referring to him as "Mini Mimi."
While her older twin sister was named next to her mom's favorite Hollywood actress—Marilyn Monroe—he was named after the Moroccan-styled apartment where his father, Nick Cannon, proposed to her mom. Like his famous parents, Moroccan has a degree of fame presence, especially in the social media platforms where he interacts socially with the fans, both his and Mariah's. At a young age, Moroccan and Monroe have already gotten exposed to the limelight given their parents' celebrity status. Eventually, they will be following their parent's professional careers.
Moses Martin | Gwyneth Paltrow & Chris Martin's Son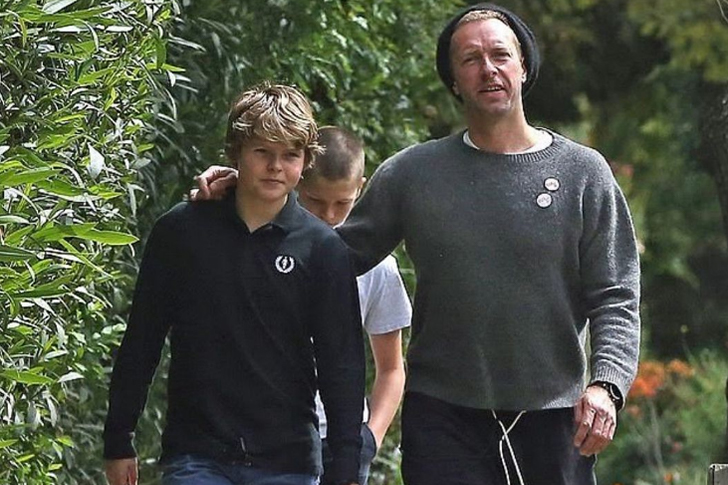 With multi-talented and famous celebrity parents, Moses Martin has the best of both worlds. His mother is the award-winning Hollywood superstar Gwyneth Paltrow. On the other hand, his father is the renowned musician and frontman of the well-known British band Coldplay, Chris Martin. As you can tell, student loans would not be necessary for Moses.
Moses was born in Manhattan, New York, on April 8, 2006, and got his name from the song written by his dad for her mom. He is said to be akin to watching movies that her mom starred in, such as Iron Man, The Avengers, and Spider-Man: Homecoming. Like most celebrity kids, Moses and his older sister, Apple, were inevitably exposed to fame through the media and photographers' constant followings. Perhaps it's one of the reasons why Moses doesn't have an account on social media platforms. Still, their parents would upload photos with them together.
Nahla Ariela Aubry | Halle Berry & Gabriel Aubry's Daughter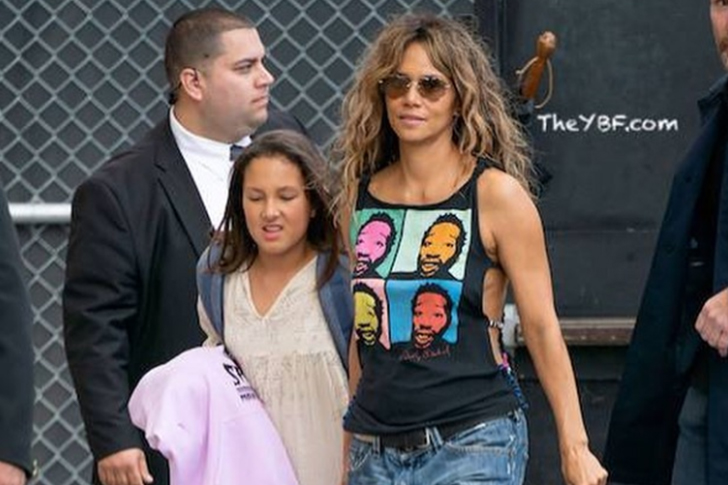 Nahla Ariela Aubry is the daughter of award-winning Hollywood celebrity Halle Berry with his former partner Gabriel Aubry. On March 16, 2008, Nahla was born in Los Angeles, California. She has a half-brother named Maceo Martinez—Halle's son with her former husband, French actor Oliver Martinez. Most of Nahla's formative years were with her mom, but she also spent quality time with his dad.
Having famous parents puts 13-year-old Nahla in constant attention of the public's eye. Her name Nahla is an Arabic word for honeybee, and her middle name Ariela means "lion for God" in Hebrew. There's not much information about Nahla on the internet, given Halle's understandably protective stance for her daughter's well-being and privacy. However, there are still many photos from her younger years up to the present on the internet. It's clear that Nahla's growing up wonderfully—credit to Halle's motherly love.
Nakoa-Wolf Momoa | Jason Momoa & Lisa Bonet's Son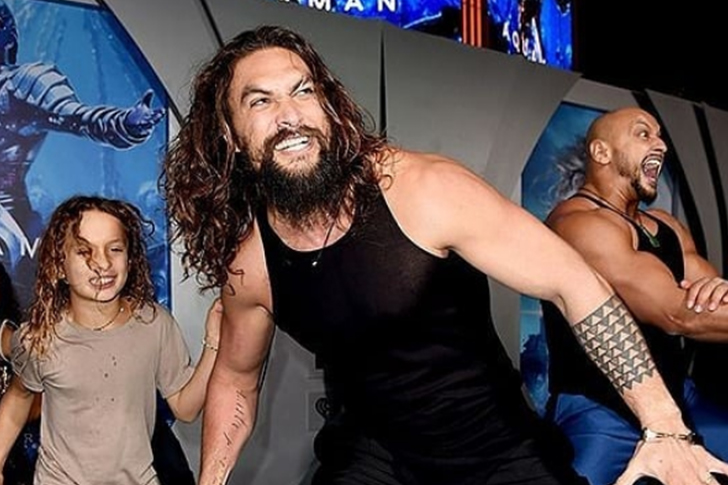 Hollywood celebrity kid Nakoa-Wolf Momoa has one unique name. However, it has significant meaning, according to her mom—The Cosby Show star Lisa Bonet. Nakoa means "warrior" in Hawaiian, appropriately given to honor his father's, Hollywood star Jason Momoa, heritage. Nakoa was born on a stormy weather night of December 15, 2008, in California. He has two sisters, Lola Iolani and Zoe Kravitz—Zoe is Nakoa's half-sister, Bonet's daughter to former partner Lenny Kravitz.
Despite having celebrity parents, house rules are still to be followed just like any other kid. The Momoa household imposes some degree of strictness, especially when it comes to media. Their house doesn't have a television. Instead, the parents encourage their children to spend time outside and cultivate their creative ways. True enough, their property has skateboard ramps, bows and arrows, and walls for climbing. It sure is one fun way to grow up.
North West | Kim Kardashian & Kanye West's Daughter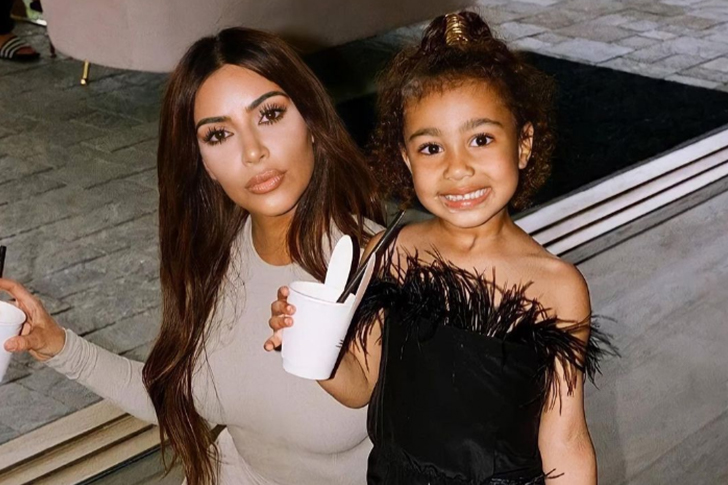 Fame is inevitably linked to kids with celebrity parents even before they're born, just like North West. She is the daughter of Hollywood celebrity Kim Kardashian and rapper Kanye West. As Kim and Kanye's first-born, her birth was eagerly awaited not just for the family but millions of fans of the A-list couple around the globe. The eldest among Kardashian-West siblings is turning eight years old this year. She was born on June 13, 2013, at Cedars Sinai Medical Centre in Beverly Hills.
North's rise to stardom has been well-documented right from conception until birth in the reality television show Keeping Up With The Kardashians. Her three siblings are Chicago, Psalm, and Saint. North is all grown-up now, as seen on online photos of her. North has certainly gotten blessed with excellent artistic genes, credit to her celebrity parents' respective professions. Undoubtedly, she will become a star.
Olive Barrymore Kopelman | Drew Barrymore & Will Kopelman's Daughter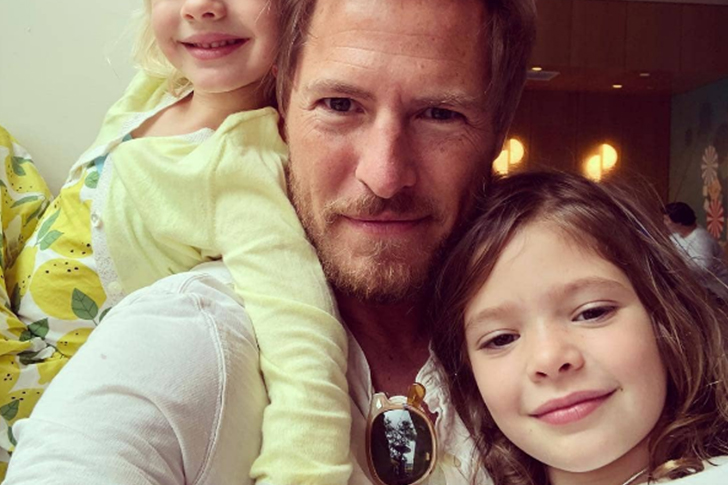 Olive Barrymore Kopelman is the first-born child of Charlie's Angels star Drew Barrymore and her former husband, Will Kopelman. Olive was born on September 26, 2012. She has a younger sister named Frankie. Olive currently lives and goes to school in New York City.
Along with her sister Frankie, Olive is often seen with her mom on pictures online, sometimes joining her mom in a television show at some point. In a video posted online, Drew asked Olive what she should say about her Flower Beauty products—one of Drew's investments—and Olive can be heard telling her mom that her products are "the most beautiful collection I've ever seen." It's safe to say that the mother-daughter has a pretty close relationship. At an early age, Olive has shown interest in following in her mom's footsteps. However, Drew told her that she should wait until she reaches 18.
Pax Thien Jolie-Pitt | Brad Pitt & Angelina Jolie's Son
At the peak of their careers, the then-power-couple Brad Pitt and Angelina Jolie adopted children into their family—one of them is Pax Thien-Jolie-Pitt. Angelina adopted Pax from Tam Binh Orphan Center in Vietnam. Initially, Angelina adopted him as a single parent due to some legal issues in Vietnam, but after a year of residing in America, Brad eventually adopted Pax.
Pax was born in Ho Chi Minh City on November 29, 2003. He's turning 18 years old this year. Before having Pax as his name, he went by his Vietnamese name, Pham Quang Sang. Naturally, he speaks Vietnamese, but as he grew up in the United States, the language soon became forgotten. In recent years, in honor of his heritage, Pax began to learn his native dialect again. Within the Jolie-Pitt family, Pax has five siblings, two of which were also adopted, and the remaining three were the couple's biological children. With a degree of compassion, the celebrity couple has made a noble gesture for humanity.
Penelope Scotland Disick | Kourtney Kardashian & Scott Disick's Daughter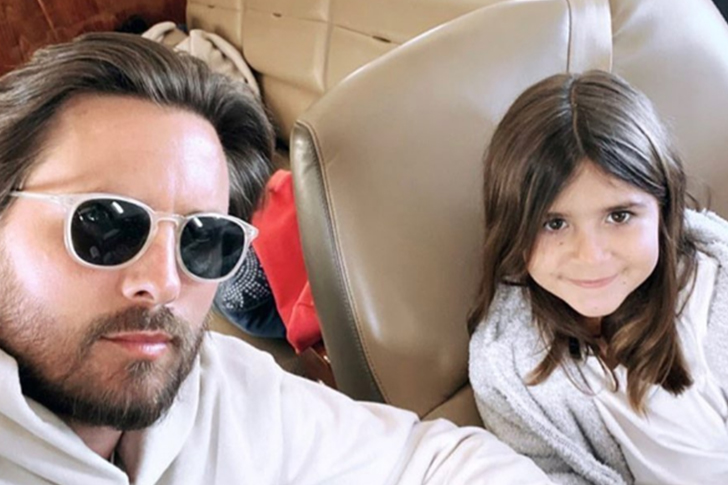 Another Kardashian child celebrity is Penelope Scotland Disick, the eldest of Kourtney Kardashian and Scott Disick's daughters. She was born on July 8, 2012, in California—turning nine years old this year. Showrunners filmed Penelope's birth in the reality television show Keeping Up With The Kardashians. Her siblings are Mason Dash and Reign Aston.
When Penelope is not around her family, she spends the time hanging out with her favorite cousin North—Kim Kardashian, and Kanye West's daughter. Because of their closeness, they call each other sisters and would practically everything together. While both share a lot of similarities, they are not exactly alike. Penelope would prefer to be outside more than North, who likes to be in a glam chair. It's also worth noting that Penelope's nickname, Poosh, inspired her mom's successful lifestyle brand. It's truly a blessing to born into a famous and established family—no need to worry about credit card fees.
Kingston Rossdale | Gwen Stefani & Gavin Rossdale's Son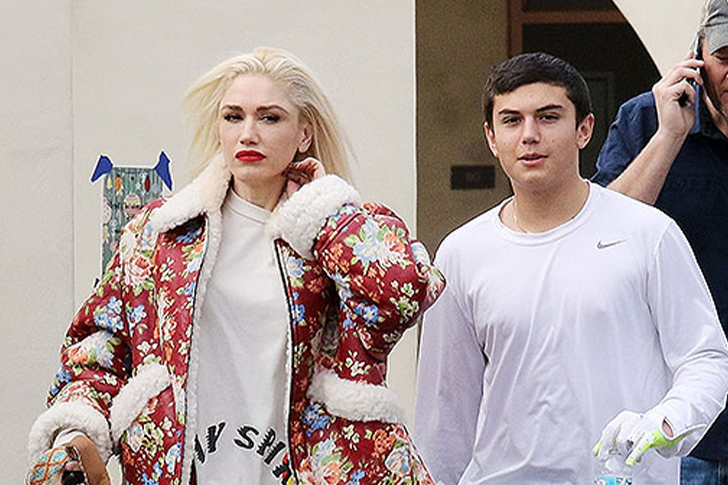 Kingston Rossdale made headlines even before his birth in 2006. When his mother announced her pregnancy on stage at a concert in Fort Lauderdale, Florida, it spawned a high degree of attention. When the young Rossdale arrived on May 26th, 2006, several media outlets clamored to get the first glimpse of Gwen and Gavin's bundle of joy. Fans were also quick to notice the young man's good looks, thanks to his mixed heritage. He has Italian-American-Irish-Norwegian-Scottish ancestry from his mother and Russian Jewish and Scottish ancestry from his patriarchal side.
Unfortunately, his accomplished parents split in 2015 after a cheating scandal. Gwen and Gavin often keep Kingston and his siblings' lives under wraps. However, we know that the Rossdale children receive immense love and guidance from the people closest to them following their parents' split. Furthermore, he regards his mother's boyfriend, Blake Shelton, as a second father.
Phinnaeus Moder | Julia Roberts & Daniel Moder's Son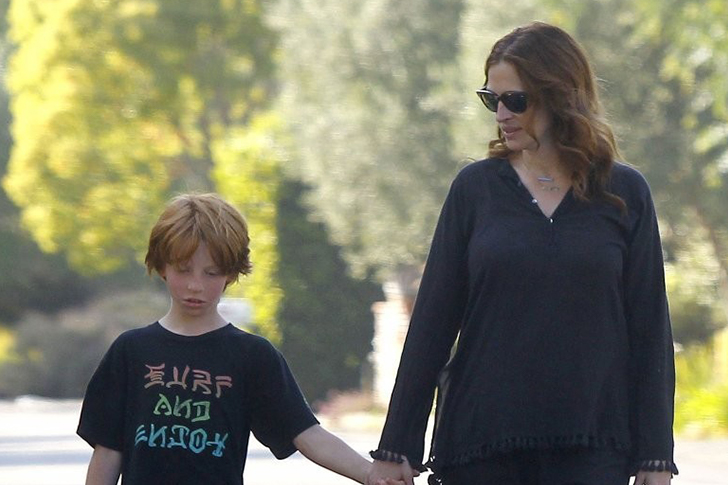 Now a teenager, Phinnaeus Moder is one of the three children of the Hollywood actress Julia Roberts and cinematographer Daniel Moder. He was born on November 28, 2004. At the present moment, he's 16 years old, with a twin brother named Henry Daniel and an older sister, Hazel Patricia.
By the time Phinnaeus was born, his mom had begun living a much quieter life. While Julia remained one of Hollywood's most bankable names, her name just vanished on the gossip columns. Thus, this presented a degree of opportunity for Julia to rear her children in a relatively normal setup. Though the paparazzi often photograph Phinnaeus and his siblings, they don't experience the press hysteria that other celebrity children do. Phinnaeus made his acting debut on Mother's Day in 2006 with one episode of VH1: All Access under a stage name, Finn Moder.
Psalm West | Kim Kardashian & Kanye West's Son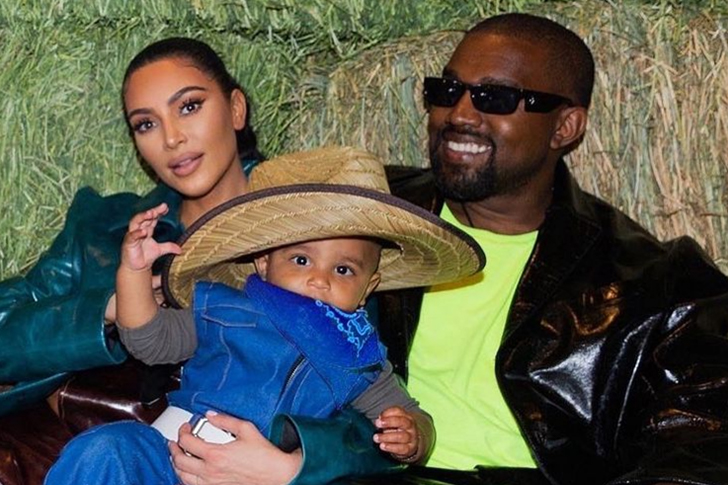 For a child to have Kardashian as a family name raises the likelihood of success in life—statistically or literally speaking. With their fame and fortune, Kardashian offsprings are secured with hefty insurance, and Psalm West indeed is one of them. With Kim Kardashian as his mom and Kanye West his father, the odds just went higher.
Although he is only one year old, he's looking more grown-up on photos seen on the internet. Psalm has three older siblings who are North, Chicago, and Saint. As time passes, her mom and dad are getting more comfortable sharing his photos with the world through the internet. Thanks to their famous parents, Psalm's pictures with her cousins and family are increasingly available on social media platforms. As one of the Kardashian-West children, he will likely follow in their footsteps, either in the fashion, business, music, or movie industry.
Rafferty Law | Jude Law & Sadie Frost's Son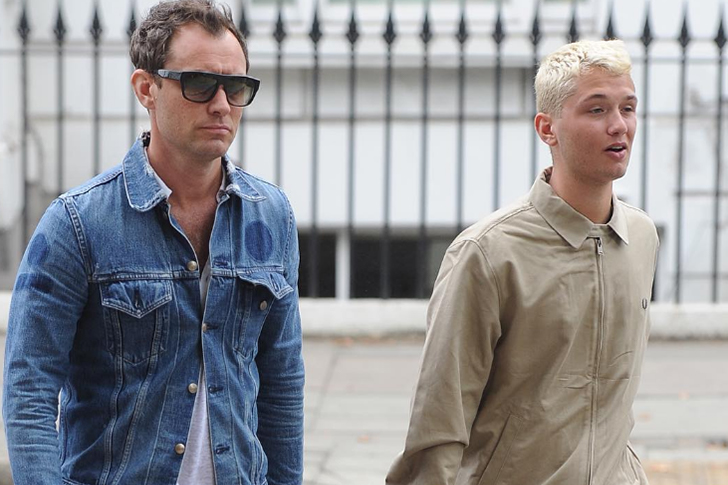 Growing up in London with social scene royalties, Rafferty Law is bound to have a remarkable life. Even by closing your eyes after looking at the photos of him, you will still see the vivid blue eyes that closely resemble that of his father's, Hollywood star Jude Law, who he fondly refers to as his "best mate." His mother is Sadie Frost, an English actress, producer, and designer.
Born in London, England, on October 6, 1996, Rafferty is 25 years old. With his parent's genes running through his veins, passion for art is inevitable. Rafferty is following the footsteps of his parents and is pursuing an acting career as well. With a goal in mind, Rafferty put in the work and did some acting and movement coaching. Soon after, he landed a credit role in the movie Twist, released just this year.
Reign Aston Disick | Kourtney Kardashian & Scott Disick's Son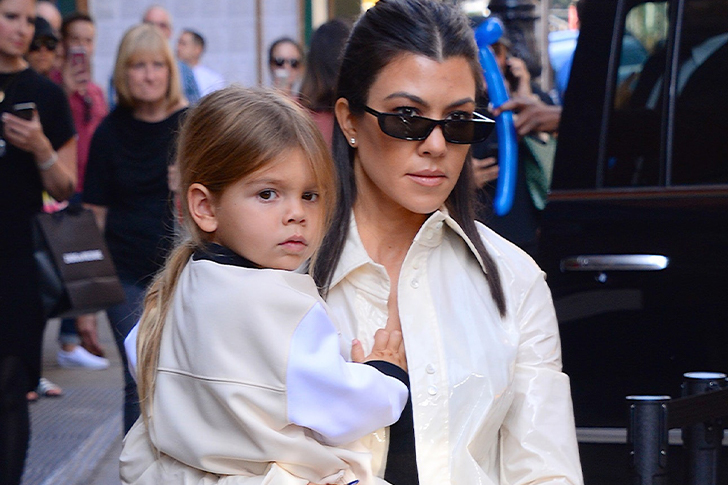 Reign Aston Disick is the third child of Kourtney Kardashian and Scott Disick. As part of the Kardashian clan, he naturally receives a degree of fame in the media. Born in California on December 14, 2014, Reign is currently six years old. He has two older siblings—Mason and Penelope. With the Kardashian grandchildren, Reign has many cousins to play along with. Photos and videos online show how tight-knit the children are with each other. In fact, Kim's son Saint and Reign have been "built-in" friends since birth.
Over the years, Reign had several hairstyles, from long locks to punk rocker Mohawk hairdo. However, recently, he surprised the fans with his new shaved head. On the other hand, Reign and his dad's relationship show a very affectionate connection, evident in photos and videos of them online. Say what you want about the Kardashians, but their kids are definitely growing up well despite the constant media attention.
Romeo Beckham | David Beckham & Victoria Beckam's Son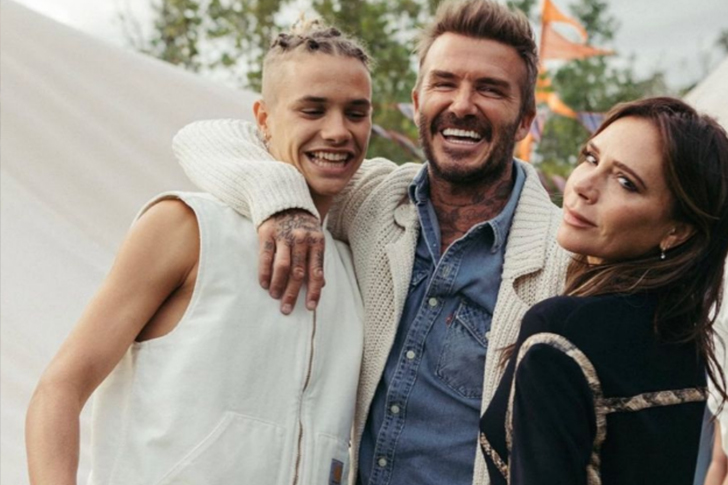 It's clear that Romeo Beckham is following the footsteps of his father's career. The teenager has been posting glimpses of his training on the social media platform. Still, Romeo will have to put in so much work if he plans to surpass—or even equal—his father's legacy. However, with his dad's wisdom and guidance, anything is possible for Romeo.
Romeo is the second among David Beckham and Victoria Beckham's children. He is currently 18 years old, with three siblings—Cruz, Brooklyn, and Harper. Aside from his football talent, Romeo also has a knack for modeling. At age 14, he appeared in a Christmas advert for the fashion brand Burberry. Recently, he graced a cover for Vogue magazine. His appealing looks and athletic bearing will undoubtedly lead him to future success, either in the sports or entertainment arena. Certainly, he gives credit to his famous and successful parents.
Saint West | Kim Kardashian & Kanye West's Son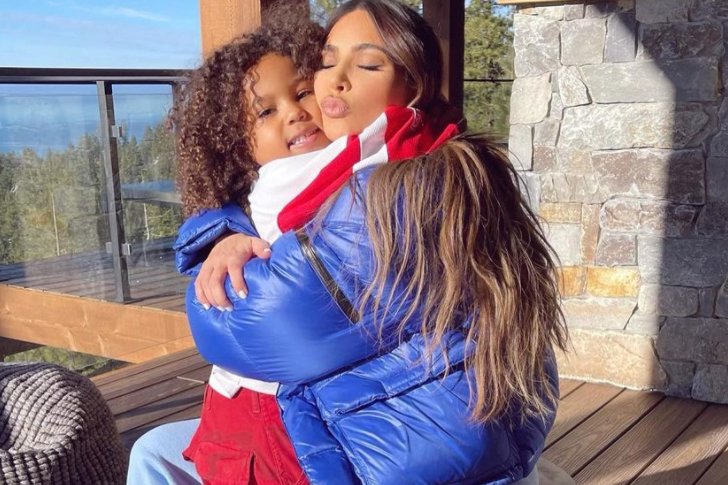 Saint West is the eldest son of the power couple, Kim Kardashian and Kanye West. Though he bears his father's famous last name, we can't deny that Saint looked very much like his mom when she was a little girl. The reality TV star even posted a snapshot of hers and Saint's baby photos! They are practically twins, which the reality star loves to gush about in her social media accounts. You can tell that Kim sees Saint as the apple of her eyes.
Saint seems to be enjoying his time with his parents while keeping an eye on his younger siblings too. It is still too early to tell whether he will be a rapper like his father or if he is going to be a fashion icon and celebrity like his mother. Either way, credit goes to Saint's celebrity parents, who do a great job raising their young children.
Samuel Affleck | Jennifer Garner & Ben Affleck's Son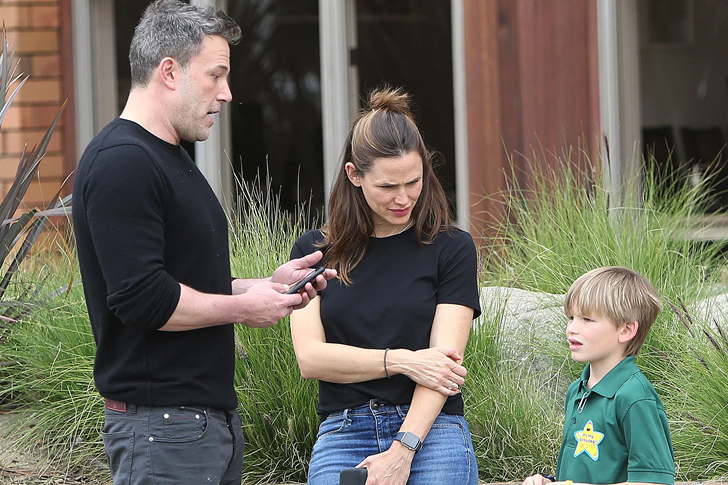 Hollywood stars Jennifer Garner and Ben Affleck were married for ten years and had three children together. Samuel, the youngest, is the only son in the family and seems to be shy compared to his older siblings. He does appear to be close to Seraphina, as their parents attest to their closeness. They could talk for hours which shows that they have a good relationship.
Samuel has gotten spotted with his parents and siblings, and though he has celebrity parents, it doesn't seem that he is eager to show off his smiling side for the camera. Fortunately, he still has a great relationship with Ben and Jennifer even though his parents are already separated. You can tell that Ben and Jen are serious about spending their investment money on their children as they are very much hands-on parents. That'll definitely benefit their kids in the long run.
Sasha Obama | Michelle & Barack Obama's Daughter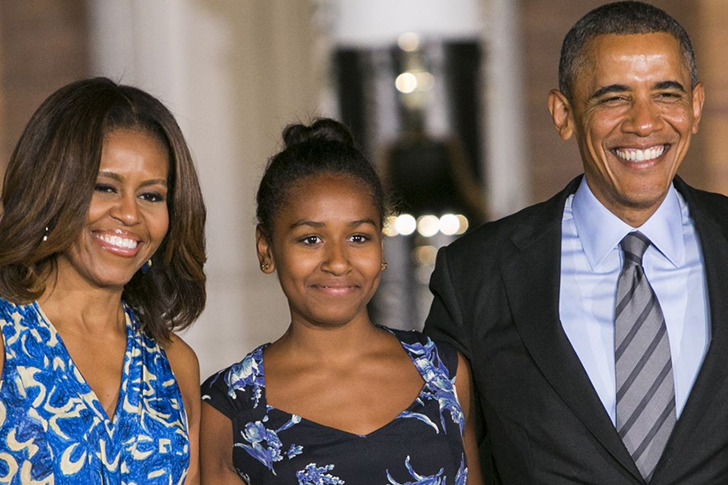 Natasha Obama, or Sasha as she is more commonly known, is the youngest daughter of Former US President Barack Obama and his wife, Former First Lady Michelle Obama. She was only six years old when her father became the President of the United States. Today, Sasha is gaining more traction in social media as she occasionally posts dance covers on Tiktok.
Her father stated that Sasha helped him organize his music selection for 2020 since she was the family's music guru. Sasha is quite close to her mother, and it seems that she got her fashion sense too. Her parents are pretty proud of her for becoming an independent woman who is not afraid to speak her mind. Obviously, Barack and Michelle can take credit for many good things that happened to their children. However, we're sure that Sasha is perfectly capable of carving her own successful path in this world.
Sean Preston Federline | Britney Spears & Kevin Federline's Son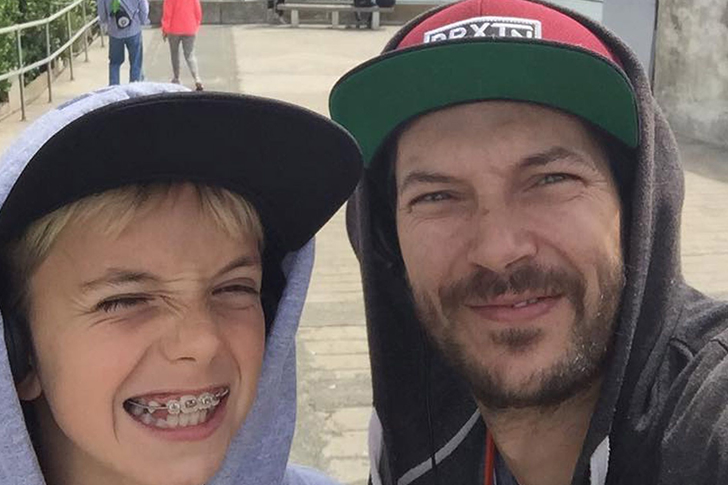 Britney Spears and Kevin Federline's short marriage produced two sons, with Sean Preston being the eldest. Though his parents had a falling out that led to their separation, they still focused on their children and co-parented for years. Britney got sole custody of her children at the start, with Federline granted scheduled visits. However, the rule has since been reversed, with both Sean and Jayden being under their father's custody while Britney received visitation rights.
Sean Preston is growing up to look a bit like his parents, true, but will he follow in their footsteps? There is no sign yet of what the young man is aiming for, but with Britney's investment money being taken care of by her dad as the conservator, he can choose whatever he wants to be in the future. We may not hear much about Sean and his brother, but hopefully, they'll have a smooth sailing journey from here on out.
Seraphina Affleck | Jennifer Garner & Ben Affleck's Daughter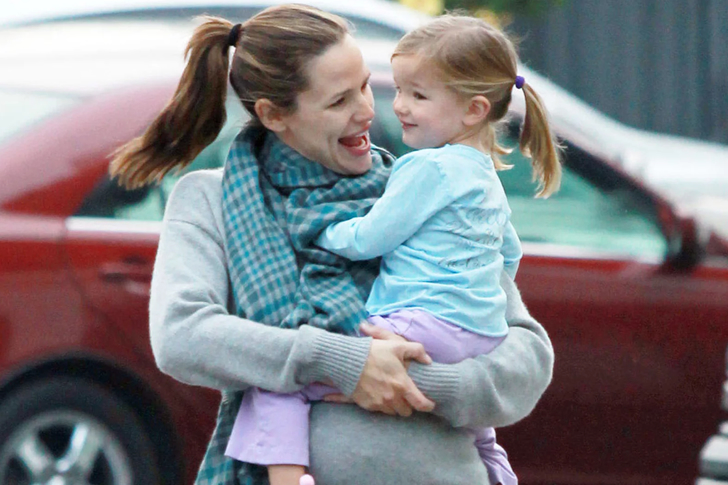 Seraphina Affleck is the youngest daughter of Hollywood stars Jennifer Garner and Ben Affleck. She is already entering her pre-teen years, but it seems that she still has time to bond with her father whenever he comes over to visit. Though Affleck and Garner have already separated, their co-parenting relationship remains strong. The two get along very well and are great friends, too, as their close friends would say.
An insider noted that Seraphina is quite close to her father since they look very much alike and have the same mischievous character. No wonder they are often spotted hanging out together. Ben is dating his Knives Out co-star Ana de Armas while Jen has just split with John Miller, a businessman. That is not a problem for Jen, though, as she gets to spend more time with her children. She doesn't have to worry about getting personal loans to fund her children's education since she had earned quite a lot in her career.
Shiloh Jolie-Pitt | Brad Pitt & Angelina Jolie's Daughter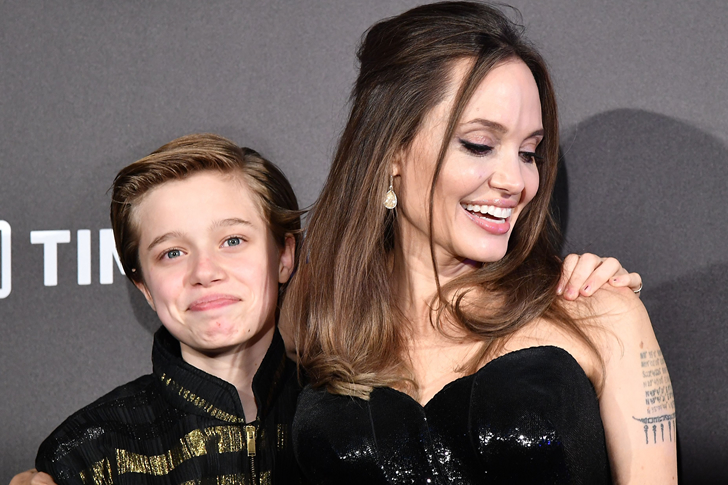 Brad Pitt and Angelina Jolie's daughter is all grown up now and seems to have ditched her tomboyish looks recently. Her celebrity parents let her explore her own gender ever since she was a child, which is why fans often saw her wearing trousers, oversized tracksuits, and even preferred to be called John instead of Shiloh. That is also one reason why many see her as an LGBTQ+ icon ever since she was a young girl.
Based on her recent photographs, she may have ditched her trousers with cut-off shorts and is now growing out her hair. She has grown taller too and nearing the height of her mom. If her growth spurt has not yet stopped, she would probably surpass her mom's height which will, for sure, look great. To her parents' credit, they are doing a great job raising their kids, as is evident with Shiloh feeling comfortable with who she really is.
Silas Randall Timberlake | Jessica Biel & Justin Timberlake's Son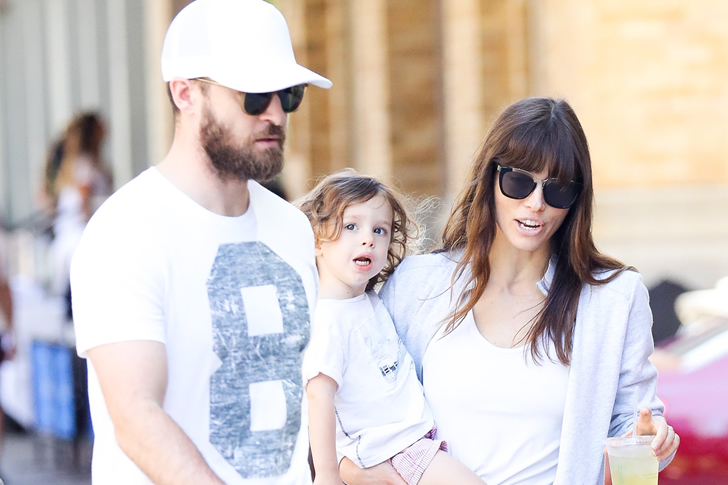 Silas Randall Timberlake may only be a five-year-old kid, but being the son of celebrity parents means everyone knows who he is. Though the doting parents were careful about revealing their son's face to the media, their social media posts reveal how handsome he is from time to time. From some of the photos, the couple shared, Silas looks very much like his mom. However, he does have a few features from his dad.
You can say that he seems to be following his father's footsteps after his dad featured him in one of his songs. On the other hand, Jessica Biel has slowed down in her acting career since she has been concentrating on becoming a mom. Fortunately, their investments are working for them because they don't have to worry about raising their son and any future kids for that matter.
Sparrow Madden | Nicole Richie & Joel Madden's Son
 Sparrow Madden is the son of Good Charlotte rocker, Joel Madden, and his wife, reality TV star, Nicole Richie. You might think that being a child of celebrity parents means that you will be accustomed to having your photos taken by the media or be hounded by reporters to know more about your life. This isn't the case for Sparrow as his parents prefer to keep their children out of the limelight while they are growing up.
Madden can't help but gush about his 11-year-old son who has the same eyes as his. Though the couple do share some photos of their children from time to time, many are often in awe of how grown up Sparrow already is. Though it is hard to say what career he will be aiming for in the future, we know that he doesn't have to worry about his education at all since his parents have enough investment money for their family.
Stormi Webster | Kylie Jenner & Travis Scott's Daughter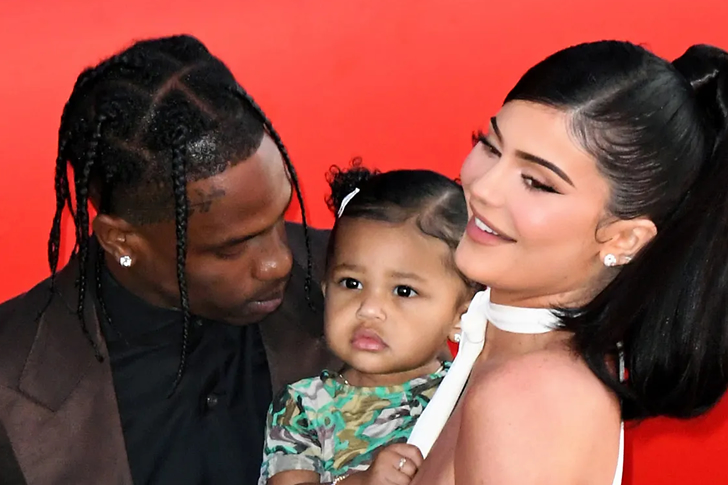 Stormi Webster may just be 2 years old, but she has already been gracing the covers of fashion magazines alongside her mother, Kylie Jenner, and sometimes her grandmother, Kris Jenner. Fortunately, Stormi's parents are celebrities in their own right, especially Kylie, who is a reality TV star and entrepreneur. Kylie has also introduced a new line of cosmetics called Stormi, which was an instant hit with her fans.
Even though she is just two years old, she has the genes and makings of a fashion model. She knows how to look at the camera, perhaps under the tutelage of her mother. What's more, Stormi appears to be following her mother's love for makeup. Could it be that she will take over her mother's cosmetics industry? With the kind of investment money that the Jenners are making, it is not impossible to see Stormi continuing the success of her parents in the future.
Summer Rain Rutler | Christina Aguilera & Matthew Rutler's Daughter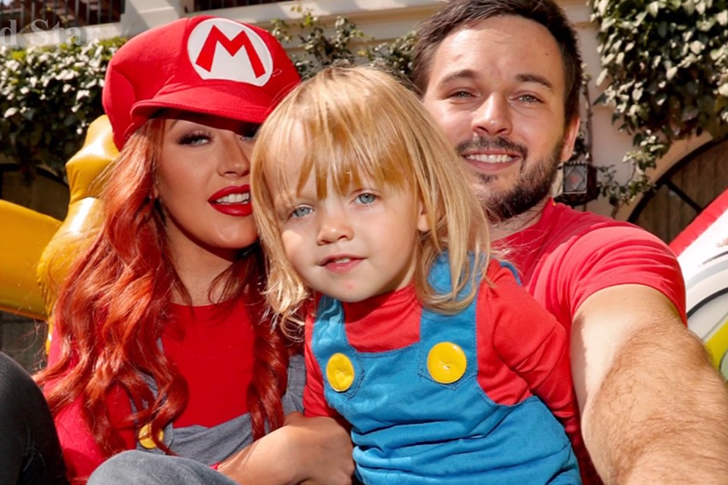 Christina Aguilera may have yet to walk down the aisle with her fiancé, Matthew Rutler, but they are already blessed with a sweet daughter named Summer Rain. At six years old, Summer definitely brings warmth to their home as she has gotten the artistry and creativity from her parents, especially her mom. Christina shared on her social media account the little camper that Summer made for her bedroom because she loved their camping trip so much.
The family loves the outdoors so much that they spent Summer's sixth birthday away from home. She is an inquisitive child, but a shy one as well, especially when she joins her mother on stage while performing. It might be that she will be following the Lady Marmalade singer's footsteps in the future. For sure, she won't need to apply for student loans when she grows up since her parents got her back.
Suri Cruise | Katie Holmes & Tom Cruise's Daughter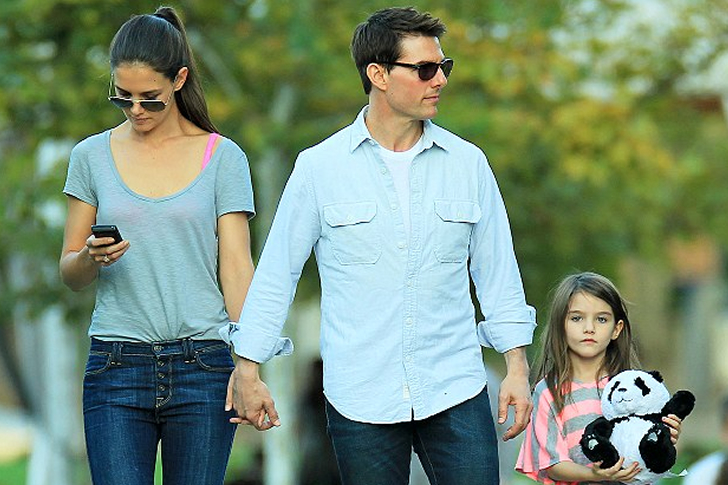 Katie Holmes and Tom Cruise welcomed their little bundle of joy, Suri Cruise, a few months before their wedding in 2006. Though her parents were quite protective of their daughter, especially around the media, there are those who were lucky enough to snap photos of little Suri. Unfortunately, her parents had already separated with Holmes getting full custody of their daughter.
The two are already living in New York and are often spotted together. Cruise hasn't been photographed with his growing daughter but it may be because of him being a highly private person. Suri is already 14 years old and her recent photos showed that she got the looks of her celebrity parents. What will she be in the future? Holmes may not be sharing about her daughter's interests just yet, but for sure, she wouldn't need to apply for money loans for her child's education since she has already made plenty from her acting career.
Tabitha Hodge Broderick | Sarah Jessica Parker & Matthew Broderick's Daughter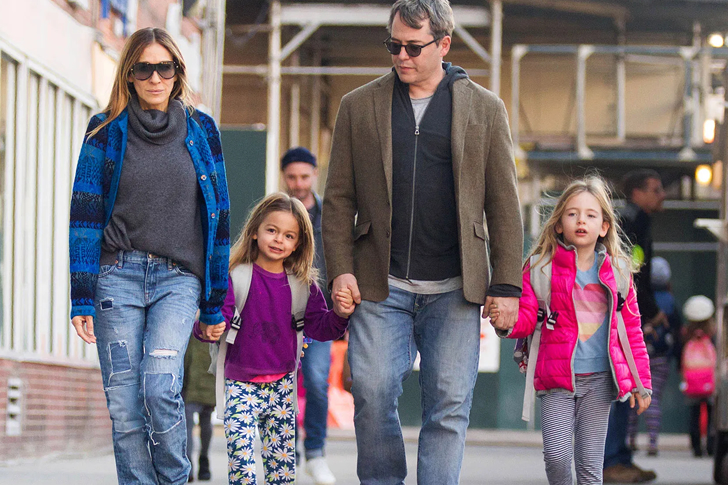 Tabitha Hodge Broderick came into this world along with her twin via surrogate to her Hollywood A-lister parents, Sarah Jessica Parker and Matthew Broderick. The lucky couple also has a son between them, who is already halfway through his teenage years. Tabitha got the looks of her dad while her twin looked more like their mom. Either way, the two are spared from being front and center in the media industry since their parents kept them away from the limelight.
Parker has been seen recently checking on her investments with her daughter, Tabitha, in tow. She has also been assisting her customers to find shoes that will look great on them too. With this hands-on approach, everyone could see how Parker is as a mother to her children. Though the couple seldom reveals their children to the paparazzi, they do go out as a family every once in a while. It is still too early to tell if the twins will be celebrities themselves. For sure, we will be keeping an eye out for them.
Tennessee James Toth | Reese Witherspoon & Jim Toth's Son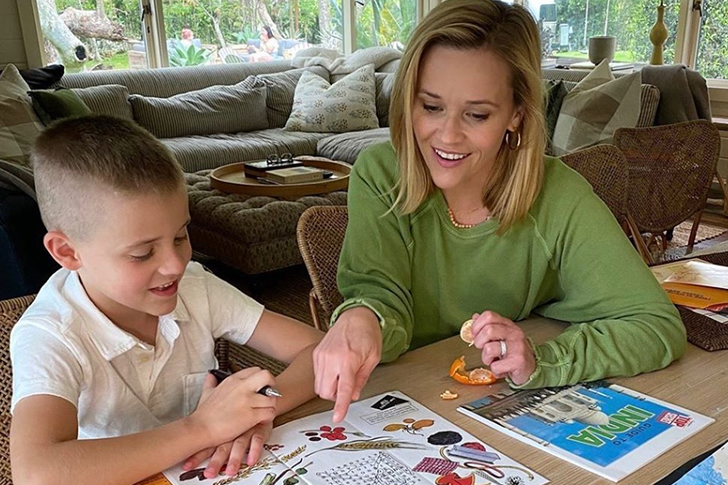 Tennessee James Toth is already a young man as he celebrated his eighth birthday last year. His parents, Hollywood A-lister, Reese Witherspoon, and husband, Jim Toth, couldn't help but be proud of their youngest child. Witherspoon has another child with her former husband Ryan Philippe, who has a great relationship with his half-brother. During Tennessee's birthday, his older brother posted the warmest birthday greeting on his Instagram account, which shows that the two get along very well.
Witherspoon is very much a hands-on mother and since the pandemic has spread across the globe, having to spend time helping her son do his schoolwork. Tennessee certainly got the looks of his mother based on the photos that they have been sharing. With his parents' investments in their education, Deacon and Tennessee will go a long way in this life regardless of whether they will be celebrities or not.
True Thompson | Khloe Kardashian & Tristan Thompson's Daughter
 True Thompson has just landed on TV! Khloe Kardashian and Tristan Thompson's daughter is already a child actor with her recent commercial ad alongside her mother for migraine medication. In the ad, True was feeding her mother some popcorn and giving her kisses, too. The mother-and-daughter duo was so adorable in the commercial and it seems that True has found her calling. Acting is definitely in her blood as she looked great on the ad.
Khloe opened up about her struggles when she was conceiving, and thinking about having a second child and fertility were the issues she had been discussing in her tweets. The reality TV star is putting in a lot of investment money for her IVF treatment already. She sends out her love to those who are undergoing the same issues as her and her fans are giving her the support she needed.
Violet Affleck | Jennifer Garner & Ben Affleck's Daughter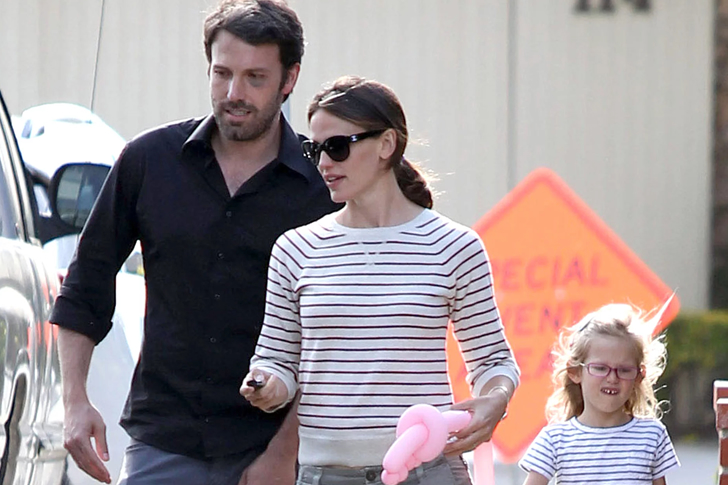 Jennifer Garner and Ben Affleck's first born, Violet Affleck, is already 15 and her parents are proud of her as any parent can be. Although the couple's marriage did not last, they made sure that they co-parent their three children together. This proves to be easier for the two since they have genuine respect and love for each other. Violet has been teasing her father about being in group chats with his younger co-stars, which Affleck has admitted in one of his interviews.
Violet has silently become a teenager over the years that made her mom emotional in one interview. Garner and Affleck are quite strict with their privacy, which is why their children are rarely photographed. It is still too early to tell what path Violet will be taking in the future. For sure though, her parents are pooling their investments to ensure that they will have the best education in the future.
Violet Krasinski | John Krasinski & Emily Blunt's Daughter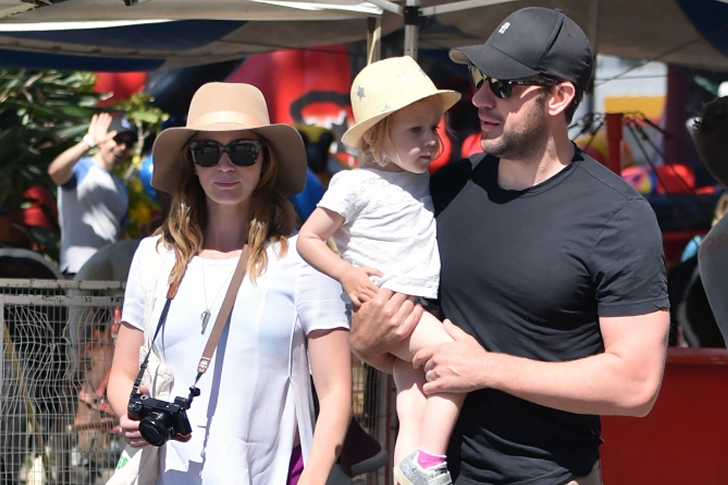 John Krasinski and Emily Blunt have lived a certain degree of popularity in their respective careers. While they are both having a great career, the couple, who married in 2010, wanted their kids to stay away from the limelight as much as possible and give them a pretty normal childhood. Violet Krasinski, born in July 2016, is the second child of The Office actor and The Devil Wears Prada actress. Now aged 5, Krasinski revealed in The Ellen DeGeneres Show that she already knows how to sing in a low octave voice, surprising her parents who did not have any idea where she learned it from.
Krasinski has always low-key gushed over his two daughters, and has always been greeting them in his shows, most recently in his appearance for Saturday Night Live. We are looking forward to what career path the young one is going to take, whether it's showbiz related or not, we just can't wait.
Vivienne Marcheline Jolie-Pitt | Angelina Jolie & Brad Pitt's Daughter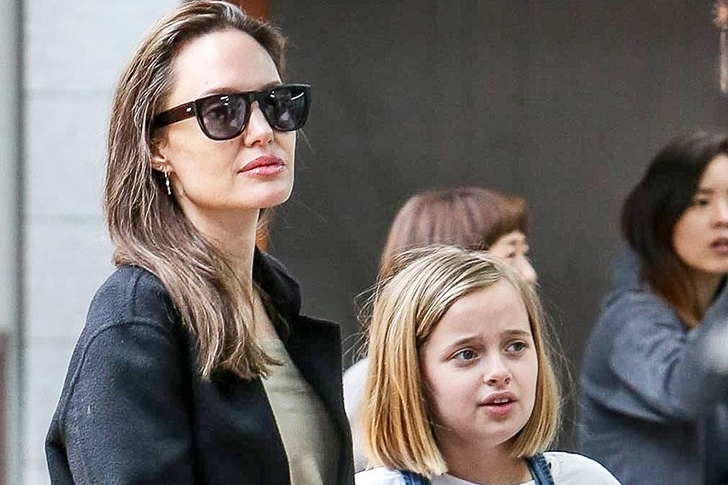 Before calling off their marriage, former A-list couple Angelina Jolie and Brad Pitt formed a large family. Their union resulted in having six children, which included Vivienne Marcheline, one-half of the ex-couple's twins. Born in July 2008 with a twin sibling Knoxx, Vivienne's second name Marcheline is derived from her maternal grandmother Marcheline Bertrand.
When it comes to studies, Vivienne is doing well in her online classes, as she has been home-schooled since she started studying. The young Jolie-Pitt, 12, has also been showing early signs of interest in Hollywood thanks to their superstar parents. Interestingly, she has already landed roles for Kung Fu Panda 3 and Maleficent. With their early exposure, it wouldn't surprise us if they will soon be joining more and more movie projects as they grow older. Vivienne has four other siblings namely Maddox, Shiloh, Zahara, and Pax.
Willow Sage Hart | P!nk & Carey Hart's Daughter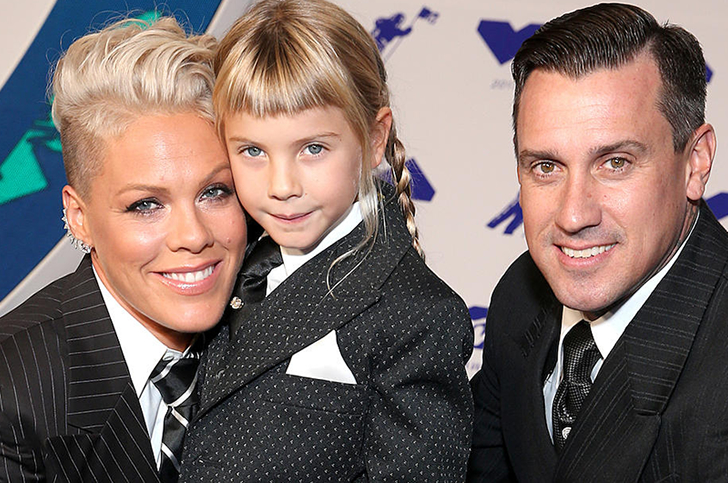 Superstar singer P!nk and husband Carey Hart's marriage in 2006 was blessed with their eldest daughter Willow Sage. Born on June 2nd, 2011, she has been the singer's inspiration in her career, along with her younger son Jameson Hart. Willow was featured in P!nk's two tracks in her album P!
In 2019, Willow proved that she is a young and brave girl when she shaved her head, giving credit to her mother's hairstyle. Her mother as her hair inspiration, Willow, then 8, let her hairdressers do the work as she embraced her new rock chic look. Meanwhile, her mother was proud of her daughter's decision, even warning other people to leave her off  from any negative comments. She has always shown interest in the entertainment industry as the Just Give Me A Reason hitmaker tags her along with red-carpet events. In 2018, the mother-and-daughter tandem wowed the audience in their red-carpet outing.
 Wyatt Isabelle Kutcher | Ashton Kutcher & Mila Kunis' Daughter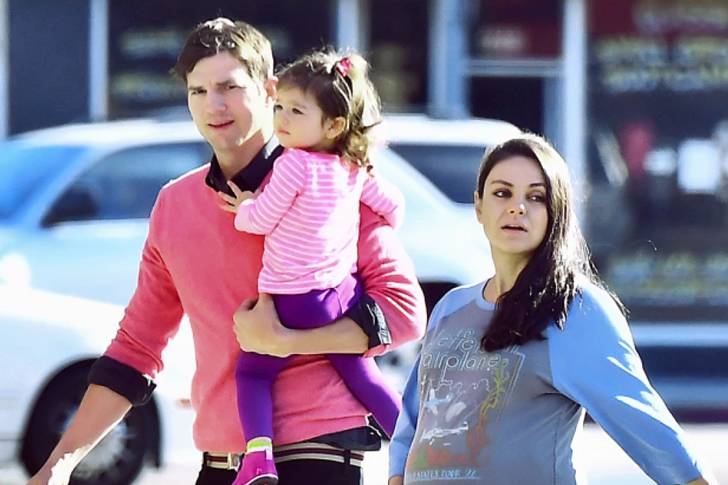 That '70s Show stars and married couple Ashton Kutcher and Mila Kunis were both blessed in their careers and their personal lives. As Hollywood superstars, the two carved their names in the industry and have already earned multi-millions even before they got married. They both also made a few investments for their future and their family, which gives them a more comfortable set-up to raise their two kids.
In 2014, the couple announced their engagement in February and welcomed Wyatt Isabelle through an epidural-free birth soon after. Now 6, Wyatt has proven that she is an intelligent kid as she can speak three languages fluently. In an interview, Kutcher revealed that Wyatt knows how to speak Russian, Spanish and English, which was something her parents are truly proud of. Wyatt serves as an elder sister to her younger sibling Dimitri who is now 4-years-old.
Zahara Marley Jolie-Pitt | Angelina Jolie & Brad Pitt's Daughter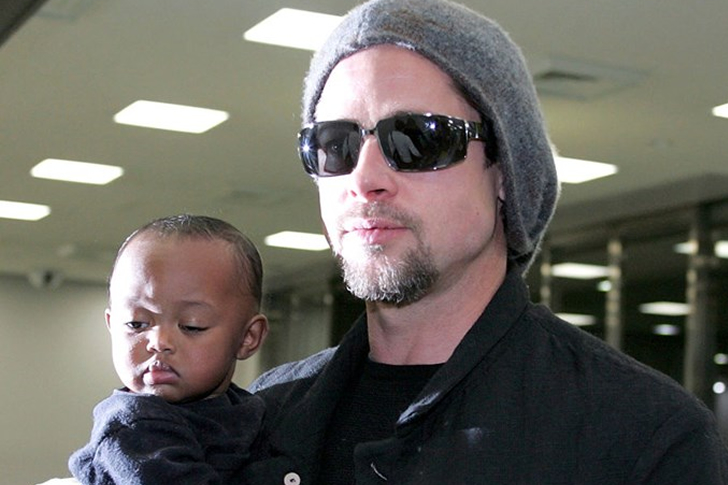 Zahara Marley Jolie-Pitt is one of the daughters of the former married couple and A-list actors Angelina Jolie and Brad Pitt. Even when the ex-pair already settled with their lawyers their co-parenting status, they still served as responsible parents to their six kids.
The Ethiopian-born Zahara is now a teenage girl. She was adopted by the Tomb Raider actress in 2005 when she was still six months old and was then adopted by Pitt in 2006. In the past several years, Zahara has made it into the big screen thanks to her parents, landing roles for Maleficent and First They Killed My Father alongside her mother Angelina, and she has also appeared in Kungfu Panda 3. Currently, Zahara is pursuing studies in South Korea and has an interest in humanitarian work just like Jolie. Zahara's other siblings are Maddox, Shiloh, twins Vivienne and Knox, and Pax Thien.
You've Reached The End