Top Hollywood Celebrities & Their Jaw-Dropping Mansions
If there's one thing that these times allowed us to pay serious attention to, it's our homes. Forget about the baking skills and other hobbies that you've tried to learn for the past year. It's impossible not to focus on the details of each of our homes. Unfortunately, our homes don't match the degree of luxury compared to the homes of top Hollywood celebrities.
It's okay not to be able to live in the same extravagant mansion as your favorite celebrities do. After all, they get paid millions to execute their craft and showcase their talents. Luckily, social media allowed us to get a sneak peek into the mansions of the top celebrities in Hollywood over the past year.
We've compiled them so you can lust over some of the most extravagant celebrity homes. Who knows, you might be able to get a couple of style tips from some of your favorite celebs!
Kendall Jenner | $6.5 Million | Los Angeles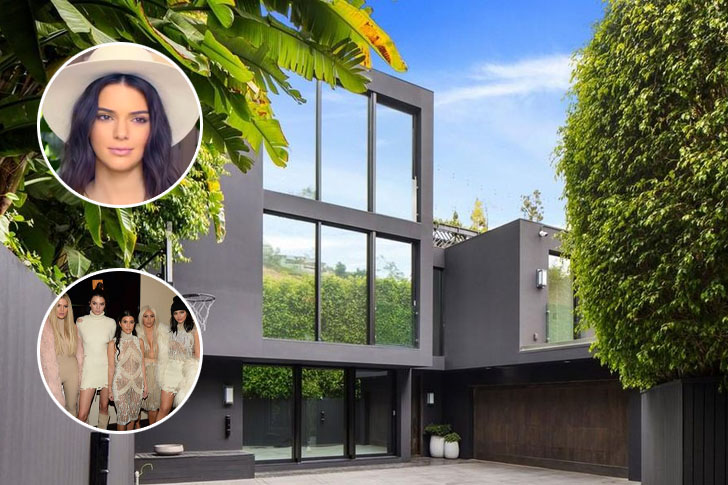 Kendall Jenner is undoubtedly one of the hottest celebrities right now. With the amount of exposure she's getting, it's reasonable to expect that her income and net worth are valued at millions of dollars. In turn, she can afford anything that she wants, including a beautiful $6.5 million mansion located in Los Angeles. She's one of Hollywood's premiere celebrities right now, and it's only right that she lives in a palatial-like mansion.
Jenner's beautiful Los Angeles mansion is incredibly spacious as it spans 4,800 square feet long. The luxury mansion also has six bedrooms, five bathrooms, a swimming pool with jetliner views, and many more. It's certainly a grand property, and we can only imagine the maintenance and insurance costs that Jenner pays for it. Another interesting fact is that the previous homeowners of her mansion were Emily Blunt and John Krasinski.
Adele | $9.5 Million | Beverly Hills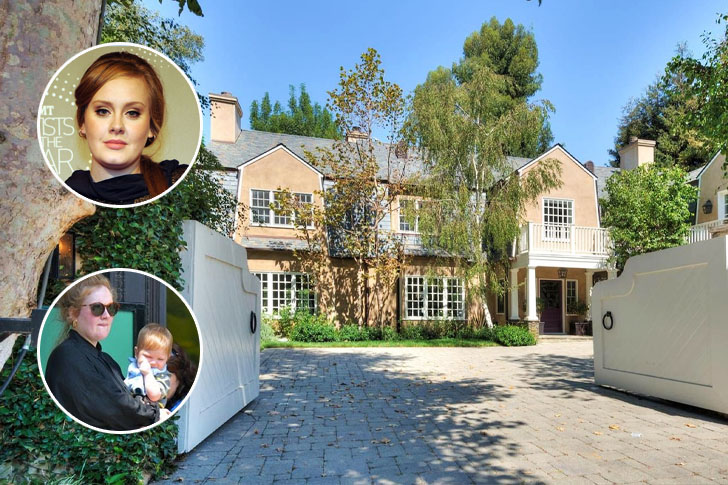 There's certainly no doubt that Adele is one of the most successful singers in modern history. As she's incredibly successful, she managed to scoop up a beautiful Beverly Hills mansion back in 2016. Adele reportedly paid around $9.5 million for the home, and we're pretty confident that she didn't need any home loan to acquire it. Adele's mansion sits in the same neighborhood as other celebs like Ashton Kutcher and Mila Kunis, Cameron Diaz, Nicole Richie, and Jennifer Lawrence.
Adele's beautiful Beverly Hills mansion comes with four bedrooms and six bathrooms. She lives with her son on the property, and you could say that four bedrooms are more than enough for both of them. Additional amenities of Adele's beautiful property include a lavish swimming pool, an outdoor train set, and a treehouse. You could say that the superstar singer likes to keep her living situation pretty casual.
Donald Trump | $16.9 Million | Caribbean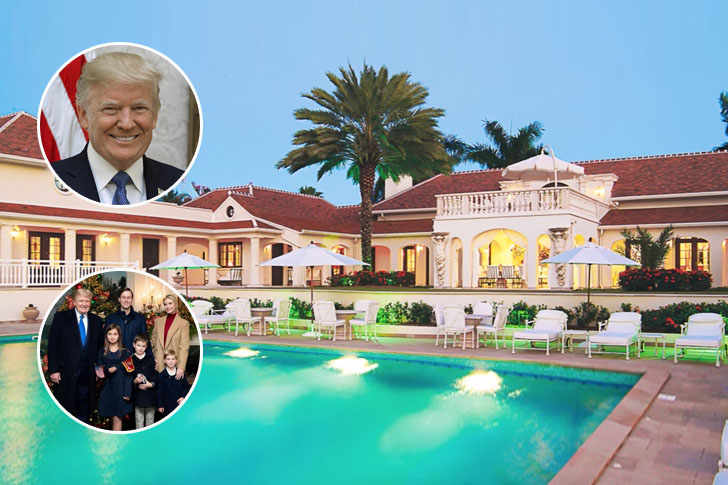 It's safe to assume that everyone knows what Donald Trump has been doing for the past four years. He's certainly no stranger to living in luxurious living situations. Of course, he lived in the White House during his presidential term, and interestingly, he used to own a beautiful beachfront mansion. The mansion, named Chateau Des Palmiers, sits on the Caribbean island of St. Martin.
It's a breathtaking vacation property that only a billionaire like Trump can afford! In 2016, Trump decided to place the property on the market for $16.9 million. It's certainly an interesting investment for anyone who wants to add a lavish vacation property to their real estate portfolio. The property features nine bedrooms, which is more than enough for a big family. It also has two swimming pools, multiple tennis courts, and a good number of lavish amenities.
Kanye West | $20 Million | Hidden Hills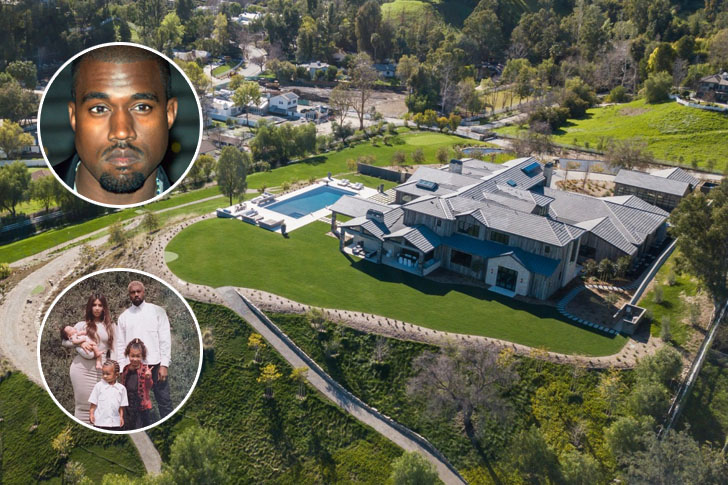 Kanye West is undoubtedly one of the most polarizing figures in the entertainment and fashion industry today. He's known for his lavish lifestyle and exceptional sense of style. In turn, it was a no-brainer for West to drop a cool $20 million to acquire a beautiful mansion located in Hidden Hills, California. He shares the residence with his wife, Kim Kardashian, and their kids.
West and his family will undoubtedly be able to enjoy an incredibly spacious property. His Hidden Hills pad spans up to 4.5 acres, which has all the room in the world for their kids to explore without any restrictions. The property comes with several bedrooms, multiple vineyards, and two swimming pools. It even has a 1000-square-foot entertainment pavilion that can easily cater to an entire crowd. Considering that his property is massive, we'd expect the maintenance and insurance costs to be off-the-roof!
Donatella Versace | $5.6 Million | Miami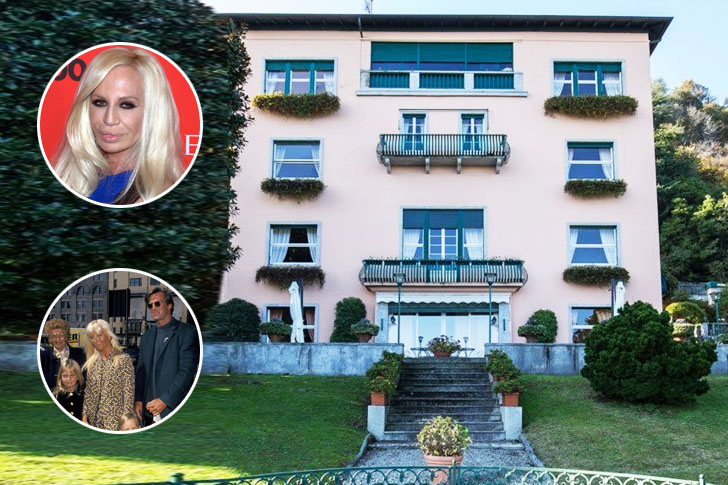 Donatella Versace is a successful Italian fashion designer, who is also an established businesswoman, socialite, and former model. Interestingly, Versace is also known as the sister of Gianni Versace, founder of the luxury fashion house Versace. Upon the passing of her brother, Versace was able to inherit a considerable chunk of his late brother's $800 million net worth.
Versace was able to take her inheritance money, and she used it to increase her net worth to $400 million. Using her surmountable fortune, she was able to acquire several real estate investments. Her most recent acquisition was a beautiful 15,000 square foot mansion in Italy that she bought for $5.6 million. The property is known as Villa Mondadori, and it features over 20 bedrooms and 12 bathrooms. Versace's vast Italian residence also features several celeb-grade amenities and breathtaking overlooking views of Lake Maggiore.
 Gigi Hadid | $20 Million | Malibu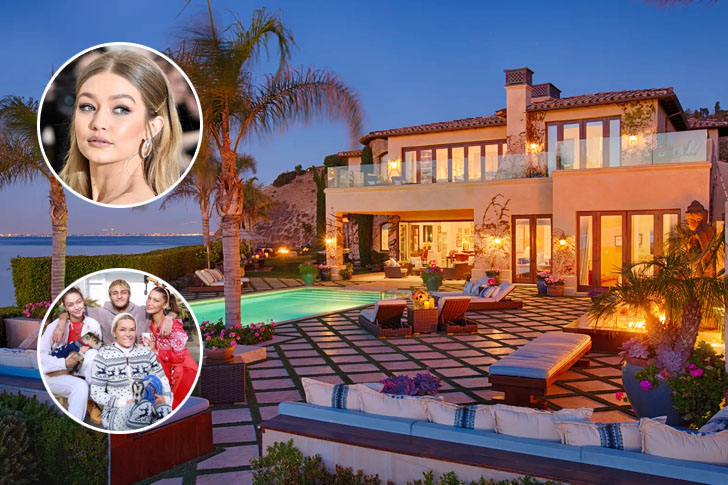 You could say that Gigi Hadid and her sister, Bella, are well-accustomed to a lavish lifestyle. Interestingly, they used to live in a beautiful and fancy mansion located in Malibu. Gigi and Bella certainly had all the space they needed growing up, as the estate came with six bedrooms and nine bathrooms. It was certainly a residence that was fit for future Hollywood celebrities.
Gigi and Bella must've felt ready to move on into owning more luxurious homes as their mom, Yolanda Hadid, sold it for almost $20 million back in 2015. The new owner must've felt that it was an excellent real estate investment considering that it was the former home of prominent Hollywood celebrities. It also helps that the mansion was fully equipped with celeb-grade amenities, including a screening room, a game room with a wet bar, a sauna and massage room, and even a recording studio!
Alicia Keys | $21 Million | La Jolla, San Diego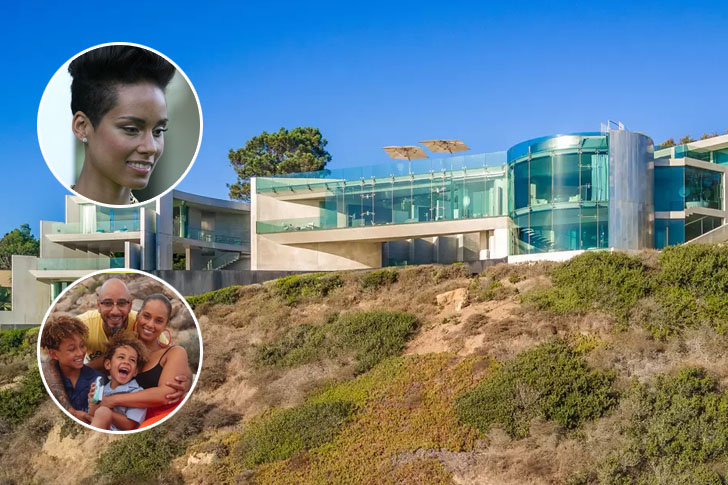 Singer and songwriter Alicia Keys is one of the best artists in the industry whose debut album, Songs in A Minor, went platinum fivefold and received credits and accolades, such as five Grammy Awards trophies. The singer-songwriter's career began following her graduation from the Professional Performance Arts School and released her debut album aforementioned. From that moment onward, Keys demonstrated her exceptional talent and skills and achieved a tremendous degree of success throughout her career.
In 2010, Keys married hip-hop producer Swizz Beatz and the couple welcomed their first child, a son named Egypt Daoud Dean, in October that same year. After four years, their second son, Genesis Ali Dean, was born. In recent years, Keys and Beatz purchased a new home for $21 million. The 10,653-square-foot modern mansion that sits atop a hill filled with large-glass window panes is situated in La Jolla, San Diego, with features like a movie theater and luxurious gym.
Angelina Jolie | Undisclosed Amount | Goleta, California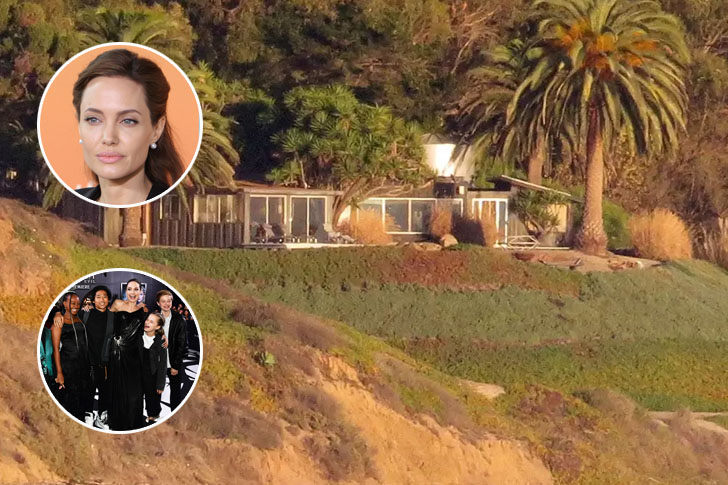 One of Hollywood's leading actresses, Angelina Jolie, is best known for her portrayal of characters in films, such as Maleficent, Salt, and Mr. & Mrs. Smith, among many others. The actress received credits and an Academy Award trophy in Girl, Interrupted. Jolie has done many successful movies and achieved a great deal of success over the years. On the other hand, she has three biological offspring and another three internationally adopted children, namely: Maddox, Pax, Zahara, Shiloh, and twins Knox and Vivienne.
Back in the days when Jolie was still married to her former husband, fellow actor Brad Pitt, the power couple bought several properties together. They previously lived in a beachside house located in Goleta, California. A bungalow-style home set on a magnificent cliff-lined coastline on acres of lush rolling country, fronted with several miles of undisturbed beaches, with rich foliages around.
Usher | Undisclosed Amount | Sunset Strip Villa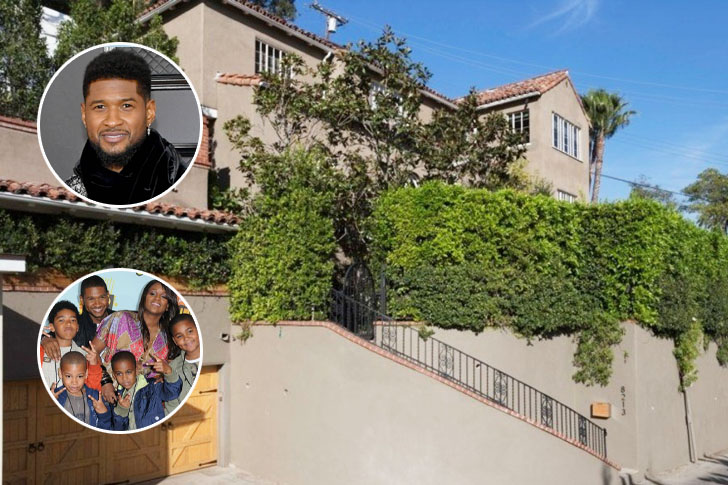 Successful R&B and pop singer Usher began making music at the age of 15 following his performance on Star Search. It wasn't long before his career took off after signing a recording contract with LaFace Records, releasing hit albums like Confessions, Looking 4 Myself, and My Way. For almost two decades, Usher dominated the airwaves in the mid-2000s. His debut album, Confessions, sold over one million copies worldwide in its first week. In 2012, several years after his first album, the R&B singer released his Billboard-topping album Looking 4 Myself. 
During the course of his career, Usher has achieved a considerable degree of success, evidently showed in several of his properties. One of them was the Sunset Strip villa, filled with dark tones and lots of pop colors, and sits on a private adjacent to the famous Chateau Marmont hotel in Hollywood, but the house was sold in 2018. On the other hand, Usher has three children—Usher Raymond V, Naviyd Ely, and Sovereign Bo, with another addition on the way.
Kelly Clarkson | $8.75 Million | Henderson, Texas
American Idol first season winner Kelly Clarkson began her career as a female vocalist with songwriter Gerry Goffin. Shortly after she returned to Texas back in 2002, a friend of hers told her about the then-new talent search show on television, which was the American Idol on Fox network. Eventually, after her victory, she released her first single titled A Moment Like This, which charted at the top spot on the Billboard from its initial position at number 52.
In 2012, Clarkson began dating talent manager Brandon Blackstock and got married the following year, which made her the stepmother of his husband's son and daughter from his previous marriage. The couple has two children—daughter River and son Remington. However, their marriage ended in 2020. At some point in Clarkson's career, she bought a house in Henderson, Texas, worth $8.75 million but sold it in 2017. It represented a huge degree of success that Clarkson has achieved in her profession.
Jennifer Lawrence | $6.4 Million | Beverly Hills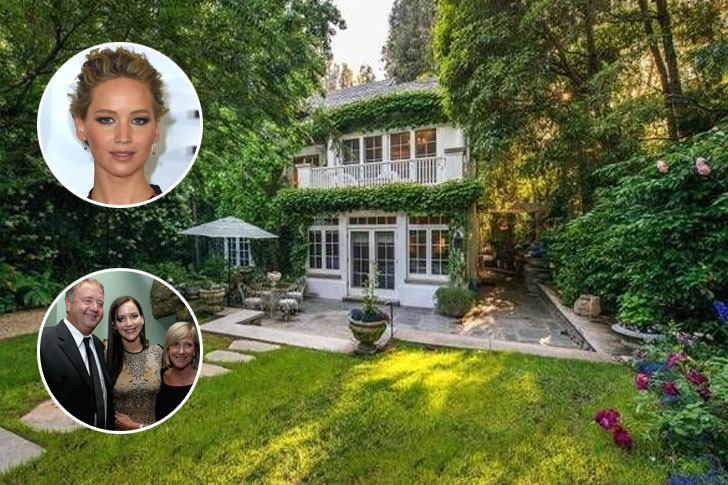 Getting discovered at age 14 while vacationing with her family in New York, Jennifer Lawrence has achieved a degree of tremendous success in her career since then, starring in films like Winter's Bone, X-Men, and The Hunger Games, among others. In 2012, the actress received credits and accolades for her performance in the Silver Linings Playbook, an Academy Award. Lawrence continued to work in several films, which added three Golden Globes under her belt.
Back in 2014, Lawrence purchased a stunning house in Beverly Hills for $6.4 million, which comes with five bedrooms, five bathrooms, and a koi pond. Several other famous celebrities once lived there, such as Ellen DeGeneres and Jessica Simpson. The actress started dating filmmaker Darren Aronofsky back in 2016 but was short-lived. Two years after, she married art gallery director Cooke Maroney in Rhode Island. Currently, Lawrence resides in New York and California.
Celine Dion | $62.5 Million | Florida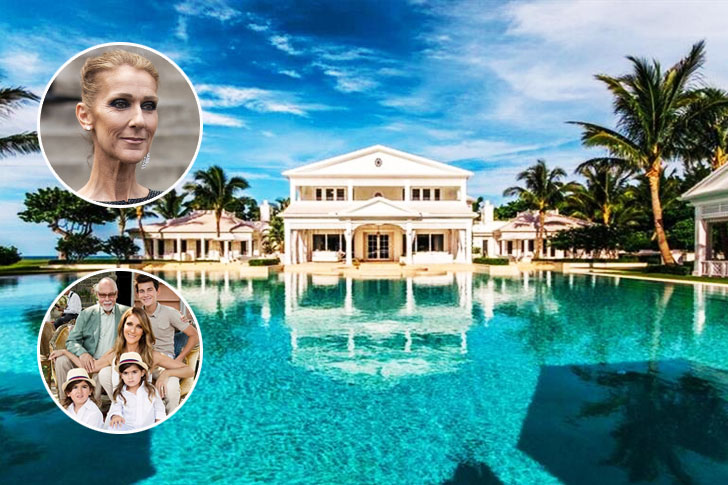 In the '90s, Celine Dion dominated the pop charts with number one hits like Because You Loved Me and The Power of Love, to mention a few. The singer started at a young age, recorded nine French albums, and garnered several accolades and credits by the time she turned 18. Dion's breakthrough came in 1992, following the recording of Disney's hit animated film's theme song, Beauty and the Beast.
Dion started to develop a romantic relationship with her manager, Rene Angelil, in the '80s and eventually got married back in 1994. In 2000, the singer decided to take some time off from singing to focus on her family. For years, the couple had been trying to bear children, and they eventually decided to utilize in vitro fertilization. After the successful medical procedure to conceive, Dion gave birth to Rene-Charles, followed by twins Eddy and Nelson, several years apart. On the other hand, at some point in the singer's life, she bought a house that has its own water park, three pools, and a golf range, but it was listed in 2014 for $62.5 million.
Lil Wayne | $10 Million | Miami Beach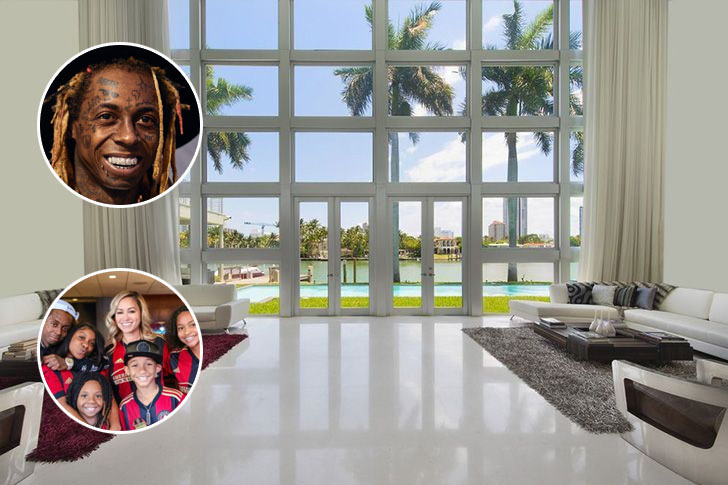 At the age of eight, Lil Wayne began rapping, and he later met the brothers Slim and Bryan Wiliams, founders of the Cash Money Records. Impressed by the rapper's skills, they gave him their business cards, and Wayne persistently called them until they took his call. Eventually, he was signed on the record company and released his first album, True Stories, along with another rapper. From then onward, Wayne's career ascended to a tremendous degreeover the years.
Previously, Wayne was married to his high school girlfriend, and they had a daughter, Reginae. In the course of the rapper's life, he has three other children through various relationships—Dwayne III, Cameron, and Neal. Presently, Wayne's married to model Denise Bidot. Meanwhile, he once bought a mansion in Miami Beach with an indoor shark pool, custom-built skate park, and a recording studio, and it was sold in 2017 for $10 million.
Jimmy Buffett | $6.9 Million | Palm Beach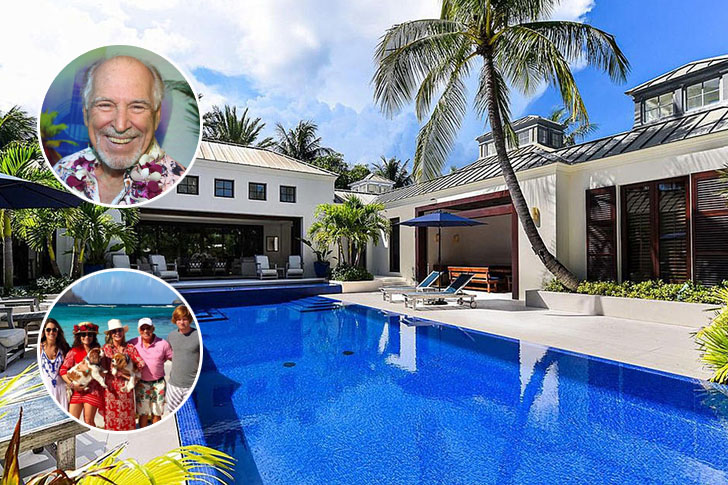 Well known for his folk-country music, Jimmy Buffett wrote popular songs, like Cheeseburger in Paradise and Margaritaville, among others. The singer-songwriter signed his first contract deal in 1970, following his work with a cover band called The Now Generation. A year later, Buffett released his folk-country debut, Down to Earth, followed by High Cumberland Jubilee. In the following years, he moved to the Key West, having always been drawn to the sea, and adopted his trademark beachcombing persona.
Throughout the years in his career, Buffett surely achieved a degree of considerable success not only in his singing career but also in his business investments, which include his holdings that have grown to several hotels and casinos. In 1969, he married Margie Washichek but separated two years later. Subsequently, Buffett married his second wife, Jane, with whom he has two daughters—Savannah Jane and Sarah Delaney. At one point in his life, the singer bought a mansion in Palm Beach in 2011 for $4.95 million in 2011 but sold it for $6.9 million in recent years.
Iggy Azalea | $3.45 Million | Tarzana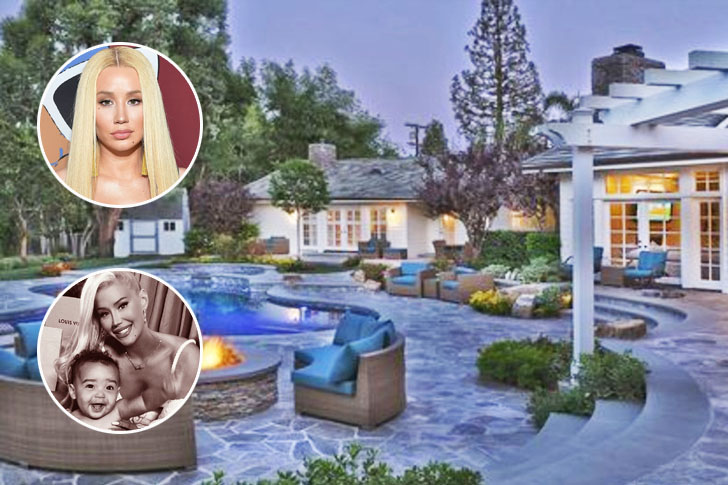 Australian rapper Iggy Azalea made a big splash on the international music arena with her debut album The New Classic, which spawned the hit singles Bounce, Problem, and Fancy. Seen as a rank outsider and hip-hop anomaly, Azalea gained acceptance in the world of urban music before conquering the pop mainstream, becoming one of the most successful rappers in recent times who received several accolades and credits.
In 2016, Azalea ended her relationship with her former fiancé, NBA player Nick Young. Two years after, she dated rapper Playboi Carti and eventually gave birth to their son named Onyx Kelly in 2020. Unfortunately, their relationship ended, and Azalea is reportedly single at the moment. Meanwhile, the singer-rapper bought a mansion, together with then-fiance Young, in Tarzana that comes with six bedrooms, eight bathrooms, among other amenities, which belonged to celebrity Selena Gomez before. However, after the couple broke up, they listed it on the market for $3.45 million.
Ashley Benson | $2.45 Million | Feliz, California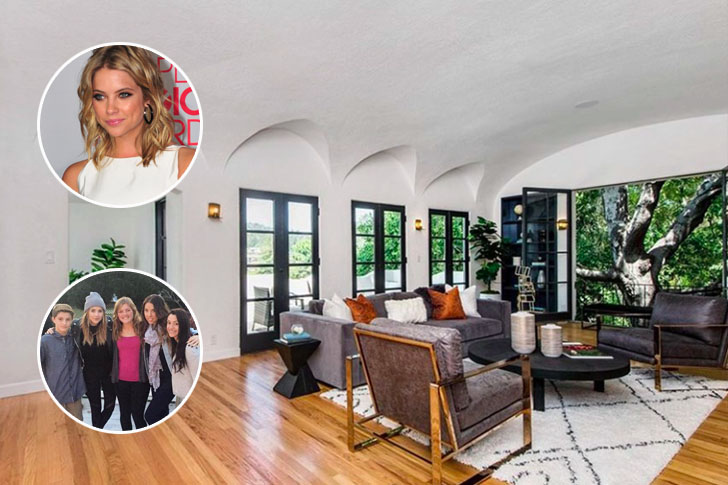 Ashley Benson is known for her roles in the teen mystery-drama series Pretty Little Liars as Hannah Marin and in films such as Spring Breakers, Christmas Cupid, Ratter, and Her Smell, to name a few. At the young age of eight, Benson signed on with Ford Models and graced several print ads. Many years after, the actress appeared in the daytime soap opera Days of Our Lives from 2004 to 2007 as Abigail Deveraux. Eventually, Benson made her big-screen debut with a small part in the comedy 13 Going 30 back in 2004.
From 2018 to 2020, the actress was in a relationship with model and actress Cara Delevingne, but they eventually broke up. Following her relationship with the latter, Benson then dated rapper G-Eazy but also split. Currently, she's reported to be dating a mystery man. On the other hand, the actress bought a Spanish home in Feliz, California, that was a three-story villa with three bedrooms and bathrooms. Recently, she listed the property on the market for $2.45 million—which surely has a home security system.
Louis Tomlinson | $49,000 Per Month | Hollywood Hills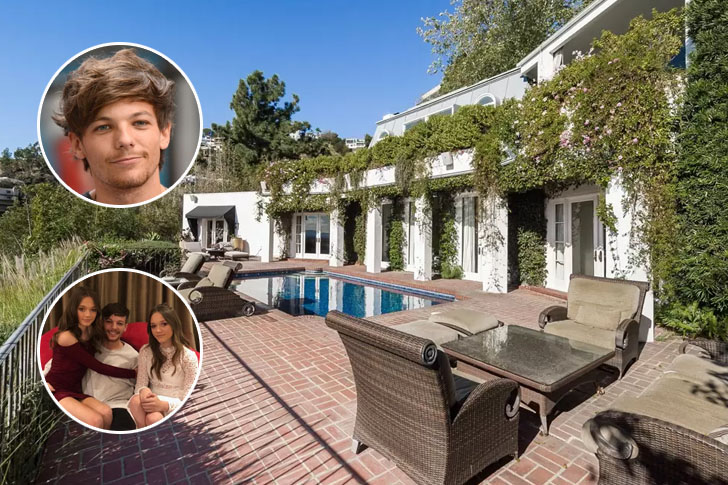 As a child and teen, Louis Tomlinson sang and acted in school productions and on television. Later on, he successfully auditioned for the talent competition The X Factor back in 2010 and eventually teamed up with four other contestants to form the boy group One Direction, which became a chart-topping pop sensation. In the following years after the success of the group, Tomlinson returned to the show to serve as a judge and mentor.
Over the years in his career, Tomlinson has achieved a high degree of success, increasing his net worth to several million, spending some of it in renting a Hollywood home that costs $49,000 per month, so he could be closer to his son. In 2015, it was reported that his then-stylist, Briana Jungwirth, was expecting a baby. True enough, she gave birth the following year and named him Freddie Reign.
Zsa Zsa Gábor | $16 Million | Bel Air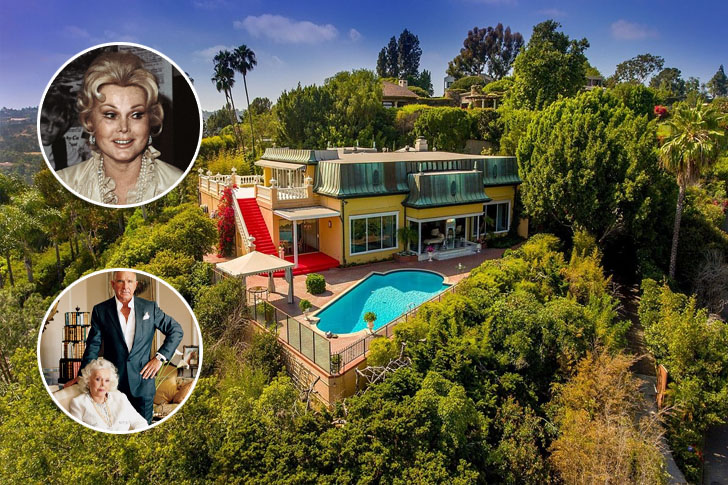 Famous for her bubbly and flirtatious persona, Zsa Zsa Gabor was discovered by the famous operatic tenor Richard Tauber while finishing her studies in Switzerland. Subsequently, she was invited in his new operetta, Der singende Traum, to sing the soubrette. Gabor made her stage debut after spending three months at the Vienna Acting Academy. Meanwhile, based on her autobiography, Gabor was wedded nine times but was last married to a German-American businessman named Frederic Prinz von Anhalt. The actress had only one child, a daughter named Constance Francesca Hilton.
Throughout Gabor's career, it can be said that the actress had achieved a great degreeof success in many television series and big-screen films, which undeniably increased her net worth to several millions of dollars. Some of Gabor's millions were spent for the purchase of her Bel Air Estate, which was eventually sold in 2018 for $16 million.
Mohamed Hadid | $8.5 Million | Bel Air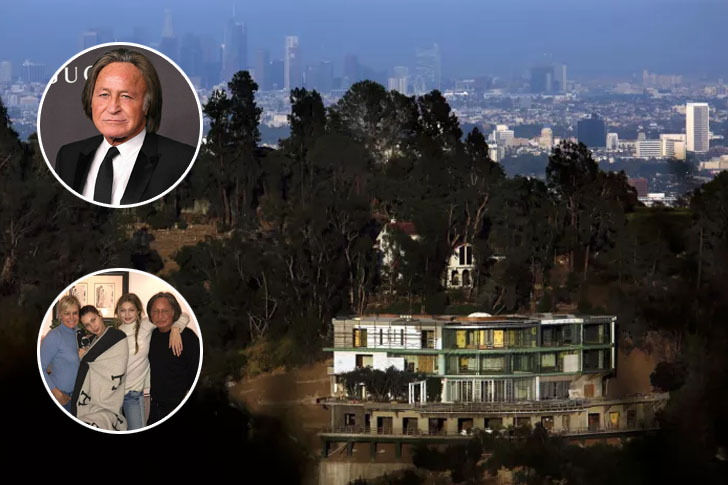 Jordanian-American real estate developer Mohamed Hadid is known for building luxury hotels and mansions, mainly in the Bel-Air neighborhood of Los Angeles and Beverly Hills. Among his early ventures was an equipment export company from the Middle East. Later on, he began a career in restoring and reselling classic cars before going to Greece and opened a nightclub on an island. With the profits he saved, he started developing real estate back in the US.
Hadid's first marriage was with Mary Butler, with whom he had two daughters—Alana and Marielle. Subsequently, he married Dutch model Yolanda Hadid and had three children, who all became models—Gigi, Bella, and Anwar. Throughout his business investments, Hadid has increased his net worth to hundreds of millions of dollars, enabling him to build his mega-mansion in Bel Air, but eventually got listed on the market for $8.5 million.
Bella Thorne |$3.3 Million | Topanga, California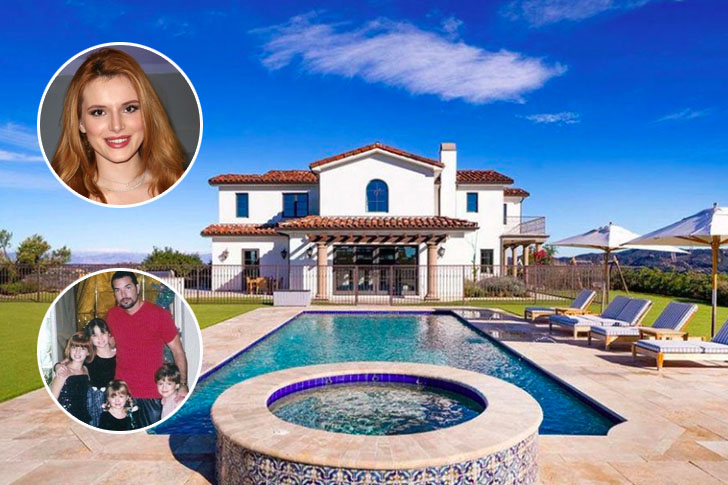 Bella Thorne initially gained recognition after playing the roles of Margaux Darling in the television series Dirty Sexy Money and My Own Worst Enemy as Ruthy Spivey, where she received credits and Young Artist Award. In the following years, Thorne starred in the Disney Channel's series Shake It Up as CeCe Jones, where she won an Imagen Award. On the other hand, the actress has been in a relationship with Italian singer Benjamin Mascolo of the musical group Benji & Fede. In March 2021, the couple finally announced their engagement.
Over the years, Thorne has achieved tremendous success in her chosen profession by having starred in many television and film projects while also receiving numerous awards. As such, it also increased her net worth, which enabled her to purchase a residence recently worth $3.3 million in Topanga, California, that has a private and gated lane and a guest house.
Rihanna | $6.8 Million | Hollywood Hills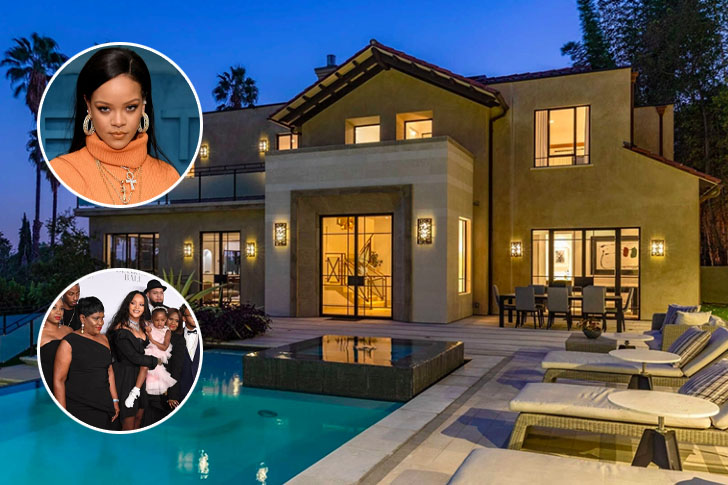 At the age of 16, Rihanna signed on with Def Jam and released her first album, Music of the Sun, which sold more than two million copies globally. Born in Barbados, the singer was discovered by American record producer Evan Rogers and invited her to record demo tapes in the United States. After gaining recognition with her Billboard-charting albums, Rihanna went on to release more albums with an array of hit songs, such as Umbrella, Disturbia, and Unfaithful, among others. Over the years, she received accolades and credits for her music.
As Rihanna's success soared not just in music but also in business, she bought a glamorous house in Hollywood Hills that has six bedrooms and eight bathrooms, which is worth $6.8 million. It's reported that the singer accepts rental for the house with a monthly payment of $35,000. Presently, Rihanna is in a relationship with singer-rapper Rocky ASAP.
Gwen Stefani | $21.65 Million | Beverly Hills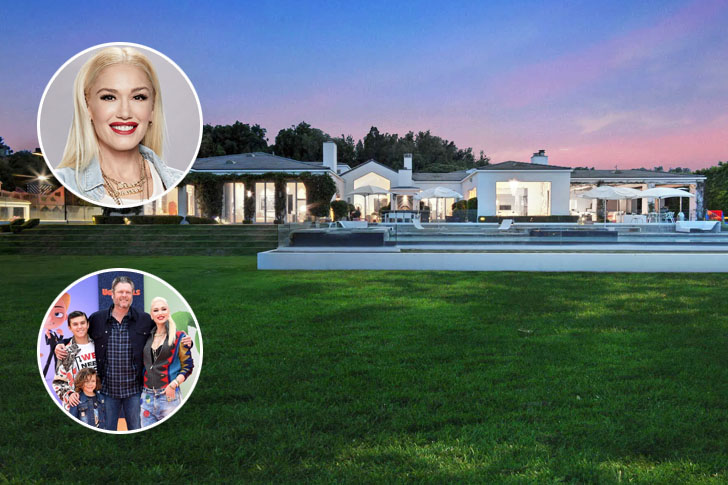 Gwen Stefani rose to international fame along with the rock band No Doubt during the late '80s. They flourished through the '90s with hit songs such as Don't Speak Just a Girl and Spiderwebs. Subsequently, she forged a pop career during the mid-2000s, and she would make a breakthrough to the mainstream. This brought about much fortune and commercial success to the now-bonafide pop star to which she aptly spends on various investments.
Among Stefani's properties was a palatial mansion in Beverly Hills. She bought the estate with her ex-husband, Gavin Rossdale, back in 2006 for $13.25 million. The couple lived in the seven-bedroom mansion along with their three children until their unfortunate separation in 2016. They placed the sprawling 15,018-square-foot mansion for sale in 2017 for $35 million but would eventually sell for $21.65 million a couple of years later. Currently, the pop star is married to fellow musician Blake Shelton.
Beyoncé | $26 Million | East Hampton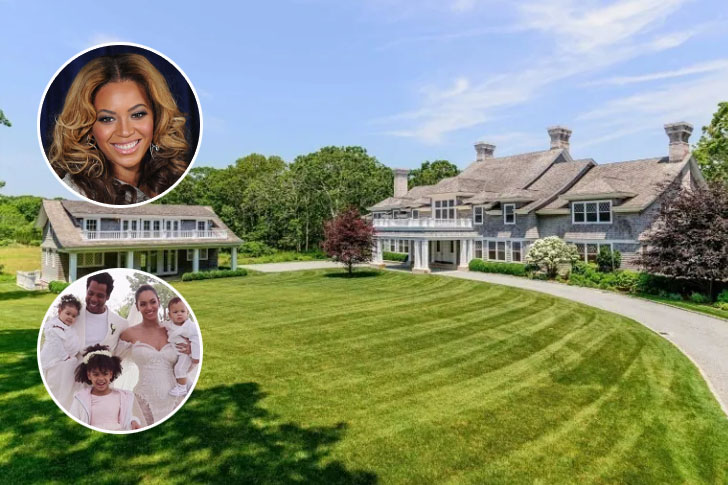 Beyoncé is indeed one of the most influential pop stars in modern mainstream music. She rose to fame back in the '90s as the lead singer of the supergirl group Destiny's Child. They are amongst the highest-selling girl groups of all time. After the iconic ensemble disbanded back in 2006, Beyoncé furthered her music legacy with her solo career. Moreover, she is also known for her marriage to rap legend Jay-Z, with whom she tied the knot back in 2008, and together, they are one of the most famous couples in the entertainment industry.
The couple currently has three children, and in 2017, they turned their investments towards a 2-acre estate in East Hampton. The two reportedly bought the estate for nearly $26 million, which is a steal, considering it was originally priced over $39 million for over eight years on the market. The sprawling property is located near a 17-acre meadow reserve, and the house is over 12,000 square feet in size. And it hosts seven bedrooms and nine bathrooms.
Demi Lovato | $8.25 Million | Hollywood Hills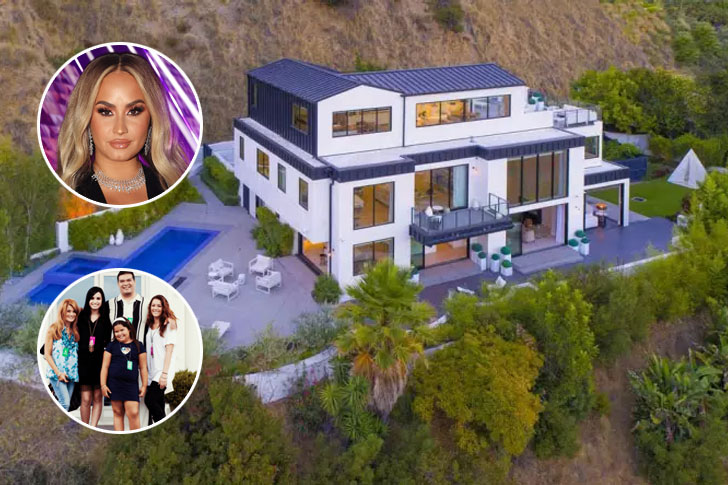 Demi Lovato rose to fame for her portrayal of Mitchie Torres in the TV musical film Camp Rock back in 2008. The commercial success of the movie also spawned a sequel, entitled Camp Rock 2: Final Jam. Not only did the film series showcased Lovato's acting talent, but it was also an avenue to display her singing chops. Subsequently, she released her debut studio album in 2008, and since then, she has risen to the top of mainstream music. She is a bonafide pop star with millions of record sales to her credit.
Nowadays, the former X Factor USA judge is 28 years old and is happily single. Moreover, she had recently come out as pansexual and is amongst the champions of the LBQT+ community. She also hit the headlines with the sale of her famous 3-story Hollywood Hills mansion. The one-acre property is idyllically perched above Sunset Boulevard and Chateau Marmont and has an amazing view of the city and ocean. Unfortunately, Lovato sold the estate for $8.25 million.
Matthew Perry | $13.1 Million | Malibu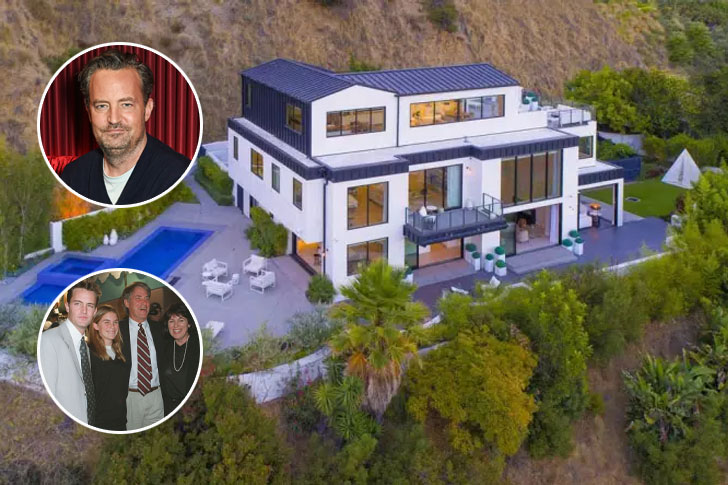 Matthew Perry rose to a degree of international fame in the sitcom Friends back in the '90s as Chandler Bing. The show lasted for ten strong seasons, with its finale airing back in 2004. At the height of the show's popularity, the main cast, including Perry, were reportedly paid $1 million per episode. Considering that the actor also fostered a film career, it would come as no surprise that his net worth is currently estimated at $120 million.
With millions in his bank account, it is a mystery that Perry is yet to have children and is yet to get married. However, the bachelor has been famously linked to actress Lizy Caplan and recently to Molly Hurwitz. Just like any millionaire bachelor, he has several luxurious properties to his name. Among them was a beachfront house in Malibu, which he bought in 2011 for $12 million. The 5,500-square-foot home is surely amongst the most beautiful properties in the area with its glass walls. It also hosts four bedrooms and four bathrooms. And early this year, Perry turned a profit and sold the property for $13.1 million.
Lady Gaga | $23 Million | Malibu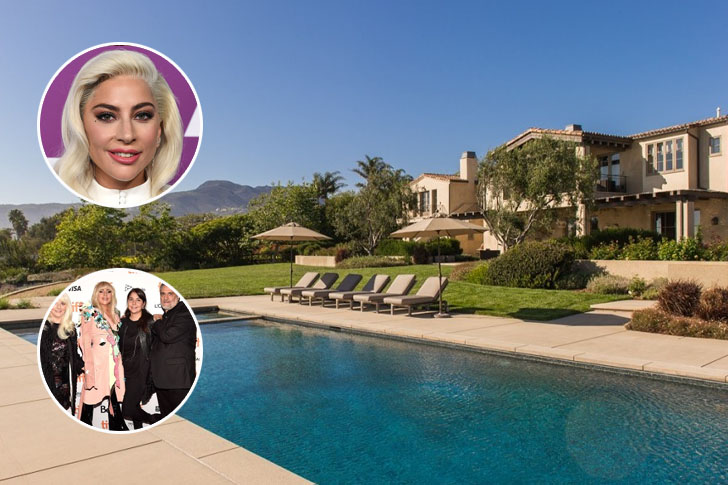 Lady Gaga is indeed one of the most talented singers in modern pop culture. She is known for her outlandish stage appearances and musical versatility. Moreover, her talent exceeds her singing, being a distinguished actress and songwriter as well. She rose to fame during the late-2000s, with hit songs such as Poker Face and Bad Romance. Since then, she has sold millions of records worldwide and has been given credit with multiple esteemed industry accolades. Among them are 18 VMAs and 12 Grammy Awards.
Through the years, the pop star has been romantically linked to audio engineer Dan Harton and was even engaged to talent agent Christian Carino. Nowadays, she has a new lover, entrepreneur Michael Polansky. We can imagine them having a luxurious retreat in Gaga's oceanfront Malibu estate. Reports say that she shelled out $23 million for the 10,000-square-foot mansion back in 2014. Amongst the luxurious amenities of the six-acre estate is a two-lane bowling alley, a perfect at-home dating experience, considering the recent lockdowns.
Taylor Swift | $2.65 Million | Beverly Hills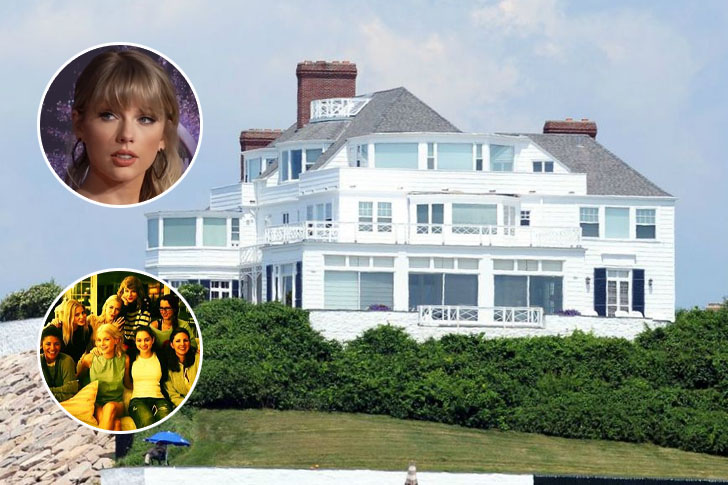 Taylor Swift is one of the biggest figures of pop-country music today. Her mainstream prominence came about during the mid-to-late 2000s. Since then, she has released nine studio albums to her credit and has sold millions of records worldwide. The country singer is amongst the highest-selling music artists of all time, and she has the accolades to back it up. Among them are 11 coveted Grammy Awards, an Emmy Award, and 32 American Music Awards.
Though Swift is yet to be married, she is currently in a relationship with English actor Joe Alwyn since 2016. Being a couple of entertainment industry heavyweights such as themselves, it is not surprising that the two have multiple properties to their names. Swift alone has eight homes across the US, including a 5,600-square-foot mansion in Nashville and a $2.65-million Beverly Hills ranch. She sold the four-bedroom, four-bathroom home back in 2018, profiting $850,000.
Venessa Hudgens | Undisclosed Amount | Studio City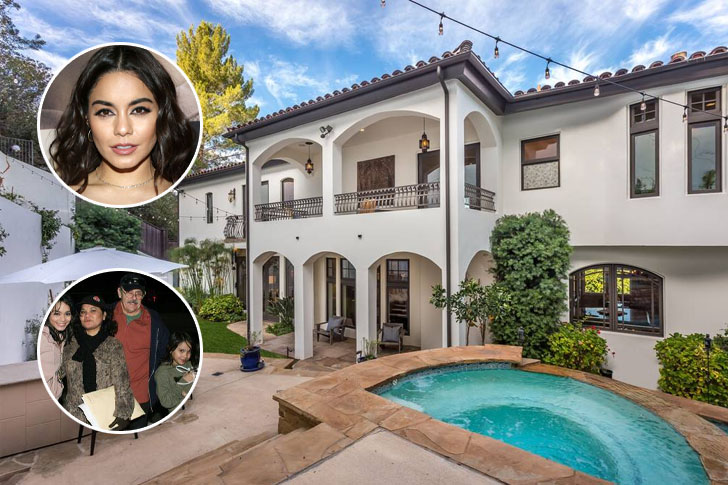 Vanessa Hudgens was born in California to Gina and Gregory Hudgens, wherein her father was a fireman, while her mother held a string of office jobs. Like herself, her sister is an actress, and like her grandparents, who were musicians, Vanessa's claim to fame would be through music – an international hit musical to be exact. In the late 2000s, she played the role of Gabrielle Montez in the High School Musical film franchise. Since then, her career has sky-rocketed to a certain degree, and she has starred in several films and TV shows as well as Broadway productions.
One of the lavish investments the former teen idol made was a 5,200-square-foot mansion in Studio City. Her palatial abode hosts six bedrooms and six-and-a-half bathrooms. Among its amenities are multiple fireplaces, a three-car garage, and a pool for those hot sunny California afternoons.
Miley Cyrus | $5.9 Million | Tennessee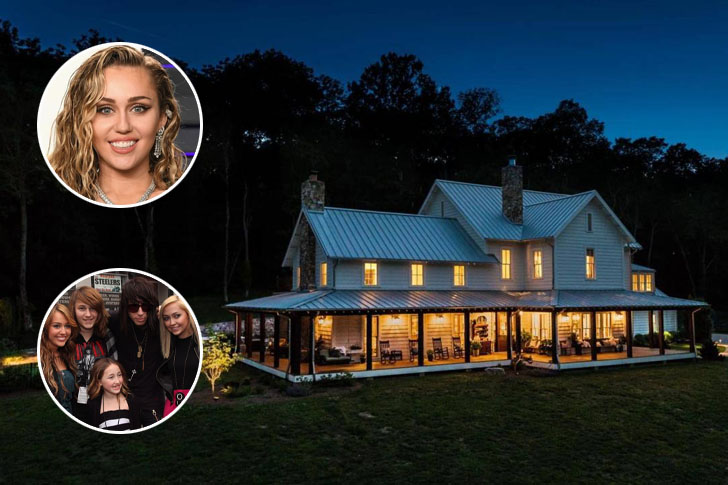 By the time Miley Cyrus hit her 20s, she had already established a music empire with millions of record sales worldwide to its credit. She was born as Destiny Hope Cyrus to country singer Billy Ray Cyrus and Leticia Jean Cyrus. She often smiled as a baby, to which her parents gave her the nickname Smiley, which, later on, turned into Miley. The pop idol would then rise to fame, starring in Disney's Hannah Montana back in 2006. The series would become an international hit, and Miley capitalized on her teen idol status to start a music career.
The pop-country singer is a native of Franklin, Tennessee. In 2017, she bought a two-story farm-style abode in her hometown for nearly $5.9 million. The house sprawls to 6,689 square feet and was originally built back in 2014, hosting five bedrooms and four-and-a-half bathrooms and also includes a couple of fireplaces, a wet bar, and an elevator.
Jennifer Lopez | $8.2 Million | Hidden Hills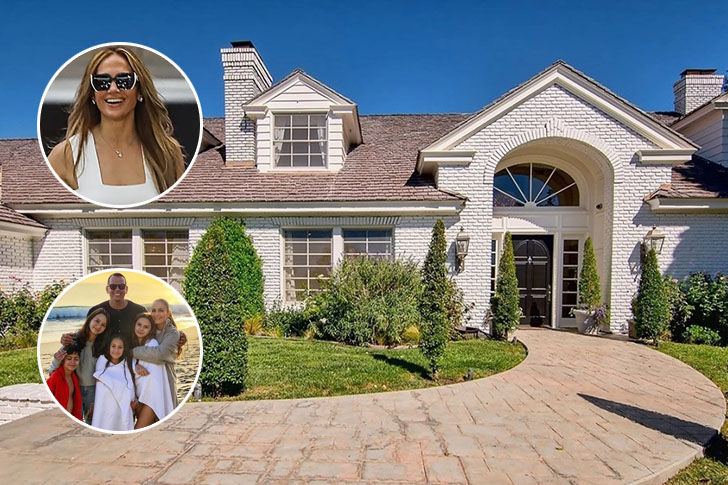 Jennifer Lopez or J.Lo is one of the most successful Latina entertainers in history. Jenny from the block was born in the Bronx, New York, to Puerto Rican immigrant parents and is the middle child among two sisters. The former American Idol judge grew up in a humble family and would later on established herself as a bonafide pop star, dancer, and actress. She holds a degree of talent that earned her millions in income from a diverse career in the industry.
In 2004, she married fellow Latin singer Marc Anthony, and they were together for over a decade. She has two children, and in 2010, their family purchased an $8.2-million mansion in Hidden Hills. The sprawling three-acre estate hosts nine bedrooms and 11 bathrooms within its 17,129-square-foot main house and entertainment pavilion. It also includes massive dining and living rooms as well as a fireplace and private terrace.
Cindy Crawford | $60 Million | Malibu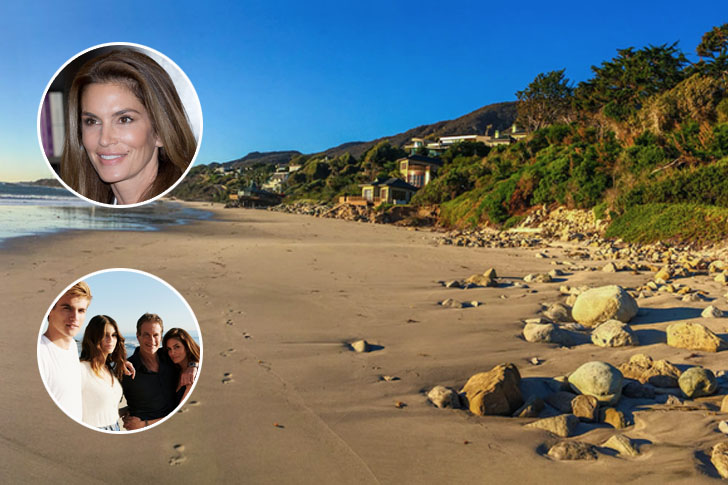 Cindy Crawford has two sisters and a brother who passed away when he was only three years old due to leukemia. She is of English, German, and French descent, and she is the daughter of Dan and Jennifer Crawford. During her high school years, she would have her start in modeling. After dropping out from a scholarship program for a degree in Chemical Engineering at Northwestern University, she would fully commit to pursuing a career in the fashion industry. Since then, she has established herself to be amongst the biggest supermodels in history.
In 1998, the fashionista married Rande Gerber, and they started a family of their own and currently have two children. Her husband is an accomplished entrepreneur, and her being a supermodel, it would come as no surprise that among their properties is a Malibu Estate, which they valued at $60 million. They purchased the 3.18-acre property back in 2015 for over $50 million. Within the estate is a two-story 5,254-square-foot main house with four bedrooms and also includes a tennis court and a private path towards the beach.
Justin Bieber | $9 Million | Beverly Hills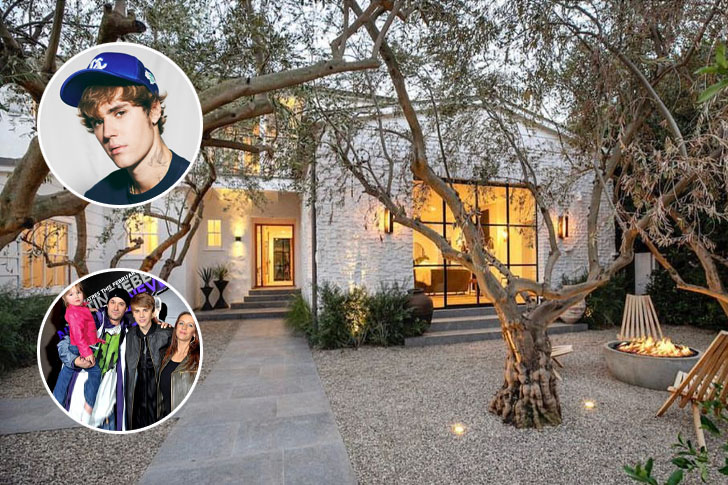 Justin Bieber was born in Ontario and was raised by his mother, Pattie Mallette, and stepfather, Bruce. Through his biological father, Jack Bieber, he has three half-siblings. Eventually, he would slowly rise to fame during his formative years as his mother continued to share videos of him singing covers of R&B songs on YouTube. He was then scouted by producer Scooter Braun in 2007, and the rest, as they say, is history. Nowadays, Bieber is a fully-fledged international pop star with millions of records sales from across the globe to his credit.
With a very commercially successful career in the pocket, Bieber is now looking forward to starting a family of his own. He has been married to Hailey Baldwin since 2018, and one of their first houses as a married couple was a $9-million mansion in Beverly Hills. The house is just what you would expect from a young couple. It displayed skateboards on the wall, it included arcade games, and among the artworks and pictures is a lovely photo of them kissing.
Emma Stone | $3.8 Million | Beverly Hills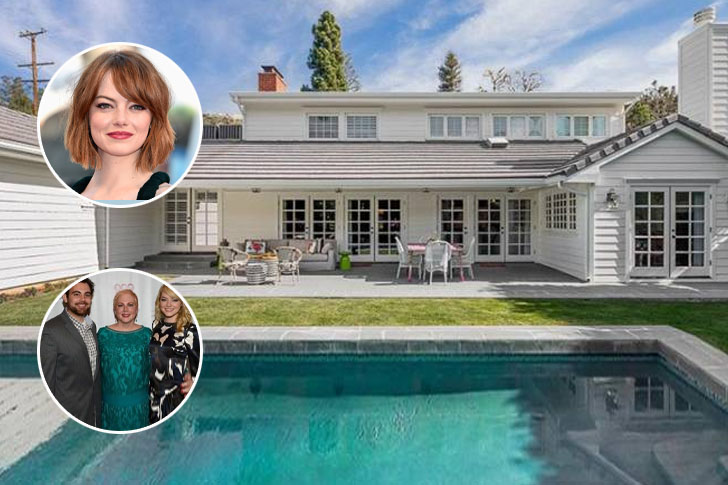 Emma Stone was born in Arizona to parents Jeffrey and Krista Stone. She is the eldest child of the family, and she described herself as being loud and bossy growing up who also struggled against panic attacks. However, she found solace in theater and would, later on, pursue a career in acting. What a successful endeavor it was for her, as she has earned several accolades to her credit. Among them is an Academy Award, a Golden Globe Award, and a British Academy Film Award.
Today, Stone has recently started a family of her own with Dave McCary. Together they have a baby daughter recently named Louise Jean McCary. During her bachelorette years, she was romantically tied with actor Andrew Garfield, and she lived in a 3,862-square-foot house in Beverly Hills. She bought the four-bedroom pad back in 2012 for over $2.47 million. It is a secluded property with 1950s-themed decorations. And in recent years, the Cruella actress put it up for sale for over $3.8 million.
Armie Hammer | $4.7 Million | Hancock Park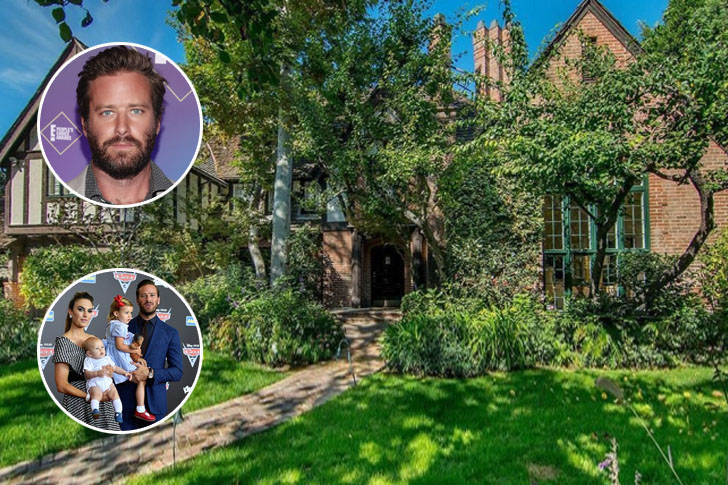 Armie Hammer was born into a well-off family in California. His father, Michael Armand Hammer, has several investments to his name, including businesses such as Armand Hammer Productions and Knoedler Publishing. On the other hand, his mother was a bank loan officer. He is the oldest among two children. During his eleventh grade in high school, he dropped out, fully committed to pursuing a career in acting. To his credit, his life-defining risk paid off, and he has since starred on numerous TV shows and blockbuster films.
Today, The Man From U.N.C.L.E. star has two children and has recently parted ways with his wife of ten years. However, in 2019, he, along with his family, bought a $4.7-million mansion in the neighborhood of Hancock Park in Los Angeles. The 6,300-square-foot three-story English Tudor style mansion was perfect for his family, and it hosts four or more bedrooms and five bathrooms.
Shonda Rhimes | $5.6 Million | Hancock Park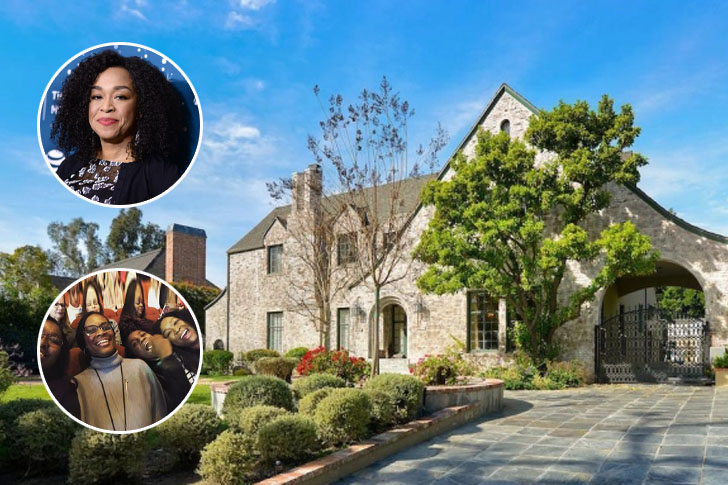 Producer Shonda Rhimes was born and raised in Chicago, Illinois. She was born into a big family and is the youngest of six children. Her parents worked in the education industry, who served as a college professor and University Administrator. She grew up finding a love for storytelling and would even earn a Bachelor's Degree in Film Studies and English at Dartmouth College. Nowadays, she is amongst the most accomplished African American producers in the entertainment industry and is responsible for TV shows such as How to Get Away with Murder, Station 19, and Off the Map.
Although the Hollywood producer isn't married, she has a family of her own, and she currently has three children. In 2019, she put up one of their family houses for sale for nearly $9 million. Reports say that Rhimes bought the Hancock Park property for $5.6 million back in 2010. The 8,298-square-foot mansion hosts six bedrooms and six bathrooms.
Nicole Kidman | $2.7 Million | Nashville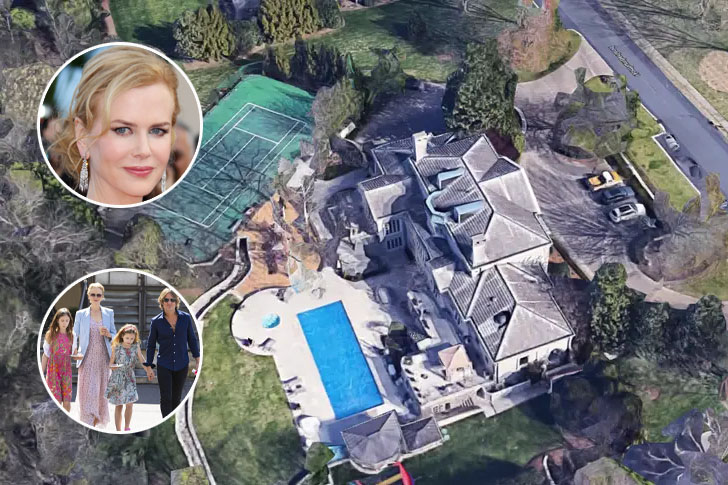 Despite being born to Australian parents, actress Nicole Kidman was born in Honolulu, Hawaii. Her parents were over in the US on student visas, wherein her father was finishing grad school. Being born in the islands of Hawaii, she was given the name Hōkūlani, which means heavenly star. What a prophetic name it is for today as she is amongst the biggest stars of Hollywood. Through her years in the industry, she has been given much credit with multiple esteemed accolades such as an Academy Award, two Emmy Awards, and five Golden Globes.
Nowadays, the 54-year-old actress has been married to Australian musician Keith Urban since 2006. She has two children with Keith and another two with her first husband, Tom Cruise. Being both successful at their industries, it wouldn't come as a surprise that the couple would own several properties across the world. Among them was a quaint and elegant rural retreat in Nashville, Tennessee. The four-bedroom pad hosts four bedrooms and is surrounded by pasturelands and is located near the woods. Reports say they sold the house for $2.7 million.
Jennifer Garner | $7.9 Million | Pacific Palisades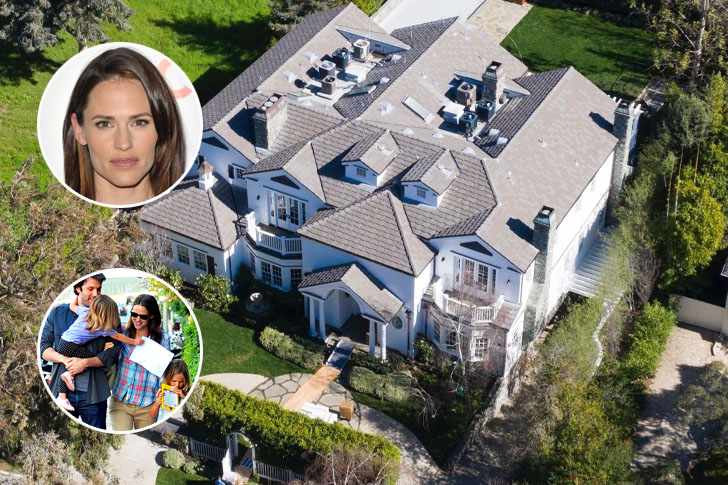 Jennifer Garner used to be a stage actress before appearing on television shows such as Spin City and Law & Order. Her subsequent successes were made possible by starring in Felicity and, most notably, Alias, which secured her a Golden Globe Award. After successful TV appearances, Garner takes credit for appearing in major films, such as Catch Me If You Can, Elektra, The Kingdom, Juno, and Dallas Buyers Club.
The 13 Going on 30 star had just recently leased an LA home with her children, Violet, Seraphina, and Samuel, while construction of a $7.9 million home is ongoing. However, her temporary living space in Pacific Palisades is worth noting. It features impressive hallways and rustic flooring, a professional cinema, and a games room. The kitchen is also where the actress spends most of her time cooking and baking for her children. We can't help but notice how her white-walled kitchen is highly organized.
Jamie Dornan | Undisclosed Amount | Gloucestershire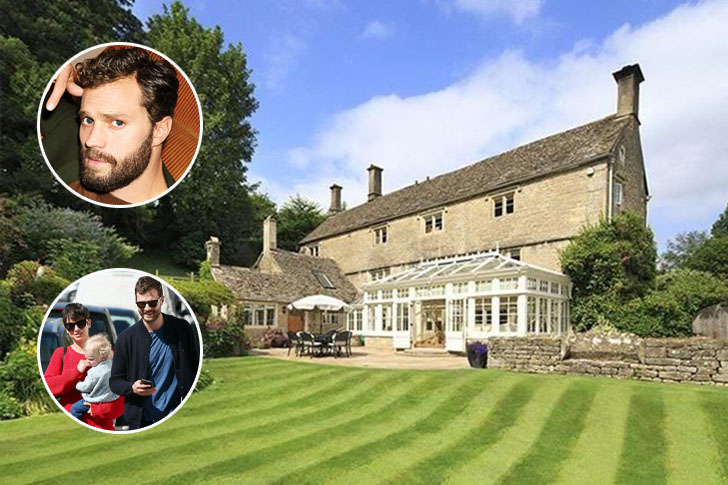 Jamie Dornan's career had a humble start when he was cast in Sofia Coppola's Marie Antoinette in 2006. However, he is most recognized for his role in Fifty Shades of Grey 9 years after he starred in his debut film. Dornan's career snowballed as he starred in various television shows, including ABC's Once Upon a Time and The Fall.
The Fifty Shades of Gray actor is currently married to award-winning musician Amelia Warner. They had recent investments in a new Gloucestershire manor just before their third daughter was born. The couple thinks this move to the country is good for their growing children. Warner is overwhelmed by the grace and the warmth of their new home that she immortalized her feelings in a recent instrumental she released entitled Haven. The couple share three wonderful daughters: six-year-old Dulcie, three-year-old Elva, and one-year-old Alberta.
Kristen Wiig | $5.225 Million | Silver Lake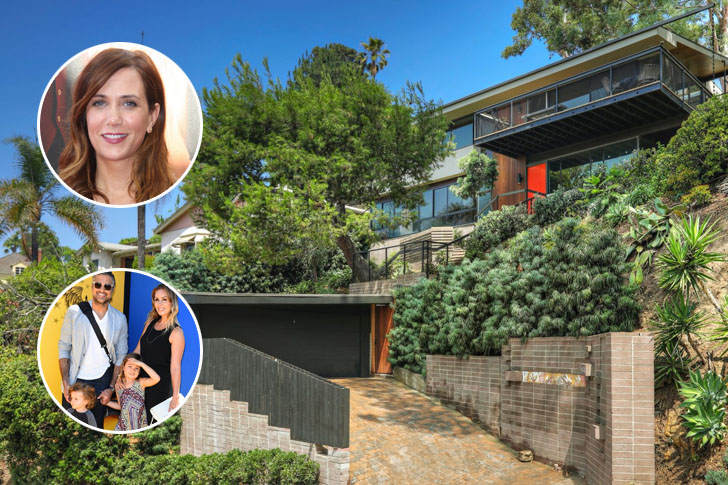 Kristen Wiig's career was cemented when she first appeared in Saturday Night Live in 2005. She debuted in the film industry when she was cast in Knocked Up and had subsequent roles in Adventureland, Extract, Whip It, and MacGruber. Having found significant success with the Oscar-nominated film Bridesmaids, she left Saturday Night Live in 2012 and took credit in films such as The Skeleton Twins and Ghostbusters.
Wiig keeps her family life as far from the media as possible. However, much to her fans' delight, the actress had just revealed the names of her twin babies: Luna and Shiloh. Outside the screen, she spends most of her time in a 1954 Mid Century Modern-style house on a hillside sprawling with trees. Wiig's house boasts 3,515 square feet of living space, a movie theater, and an infinity-edge swimming pool adjacent to a spa.
Selena Gomez | Undisclosed Amount | Los Angeles
Born Selena Marie Gomez, Selena Gomez is a stunning actress and a singer who caught the hearts of young fans as one of the most recognized faces of the Disney television series Wizards of Waverly Place and as a sensational pop star. Before taking credit for her success in Disney, Gomez had a role in the children's show Barney & Friends. She subsequently appeared in Spy Kids 3-D: Game Over and auditioned for a spot in one of Disney's shows. She had a fleeting role in The Suite Life of Zack and Cody before starring in Wizards of Waverly Place.
Having accumulated a considerable amount of wealth, the actress had recently purchased a grand LA mansion formerly owned by phenomenal artist Tom Petty. The manor boasts 11,000 square feet of living space, a recording studio, a wine cellar, and an exquisite outdoor pool.
Ellen DeGeneres | Undisclosed Amount | West Hollywood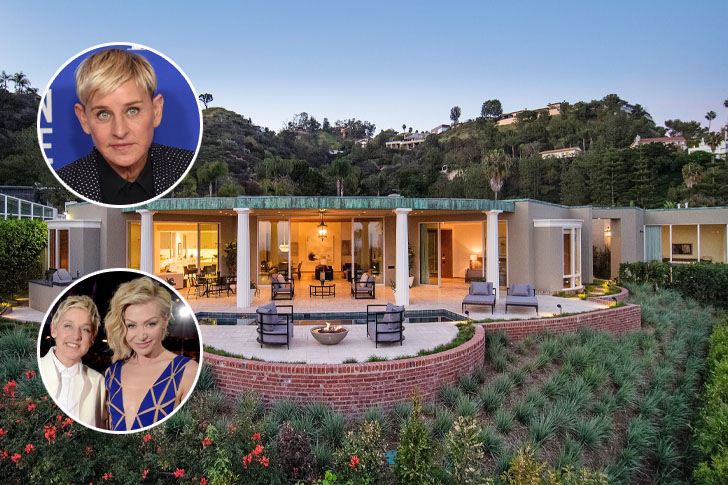 Born Ellen Lee DeGeneres, Ellen DeGeneres is known for her eccentric observational humor. Before becoming the host of a staple television show, DeGeneres acquired a degree in communications from the University of New Orleans. University life was too monotonous for her that she held multiple jobs as a waitress, bartender, house painter, and oyster shucker. She had a knack of putting together a comedy routine for her friends that she was asked to perform in a local coffeehouse, which led to her subsequent success. Her big break came in 1994 when she became a host to a show named after her, Ellen.
In an interview, DeGeneres said that she just wanted a house that she can call her own. The first thing she bought after earning a hefty sum of money was a Spanish bungalow in West Hollywood, where she and her wife, Portia de Rossi, live together with their pets.
John Legend | Undisclosed Amount | West Hollywood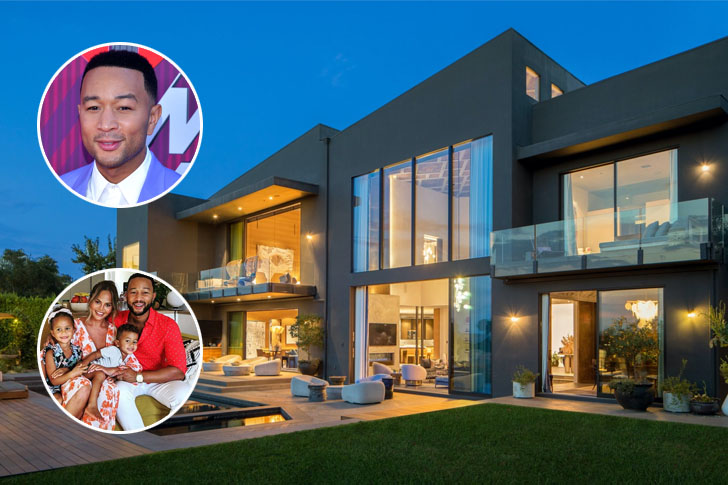 John Legend is a renowned musician and lyricist who was closely associated with Alicia Keys, Twista, Janet Jackson, and Kanye West. In 2004, he released his first-ever album entitled Get Lifted and won three Grammy Awards. After two subsequent solo album releases, Legend released Wake Up in 2010. It is worth noting that the artist won three awards, an Academy, a Golden Globe, and a Grammy with Common for their track Glory from the movie Selma. Legend also takes credit for an Emmy for his role in the 2018 production of Jesus Christ Superstar Live in Concert.
The musician currently maintains a 13-year one-of-a-kind relationship with Chrissy Teigen, with whom he has two adorable children, Luna Simone and Miles Theodore. The family spends most of their time in their West Hollywood home, which features an exquisite kitchen island, a floating plant oasis, and an overall "organic modern" architecture.
Cher | $22 Million | La Gorce Island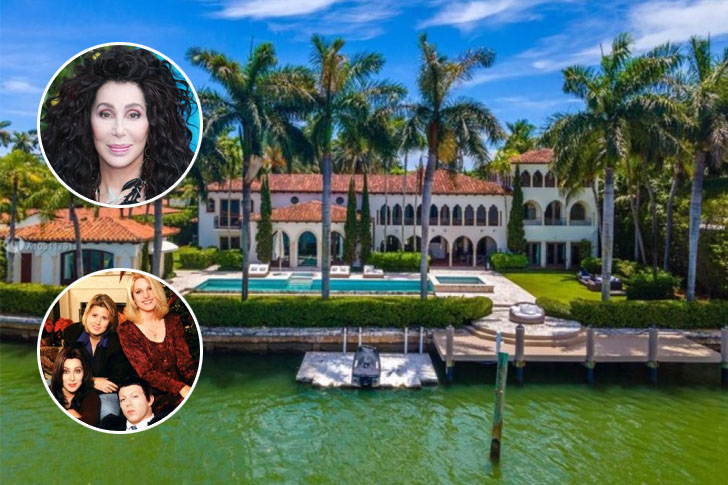 Born Cherilyn Sarkisian, Cher is a singer who furthered her career of being an actress. At 16 years old, her career started to unfold before her when she moved to Los Angeles and met Sonny Bono and eventually became a couple. In 1965, the couple began singing together and released I Got You Babe, which takes credit for more than 3 million album purchases. In 1971, the couple appeared in a television show The Sonny and Cher Comedy Hour until 1977. Subsequently, Cher appeared in Come Back to the Five and Dime, Jimmy Dean, Jimmy Dean, and Silkwood, where she received an Academy Award nod.
Interestingly, the multi-talented personality owns a $22 million waterfront home in La Gorce island. She describes this place to be sprawling with decorative clutter, various artworks, and vibrant-hued fabrics. It is worth noting that as adults, Cher's children are now leading independent lives.
Caitlyn Jenner | $3.5 Million | Malibu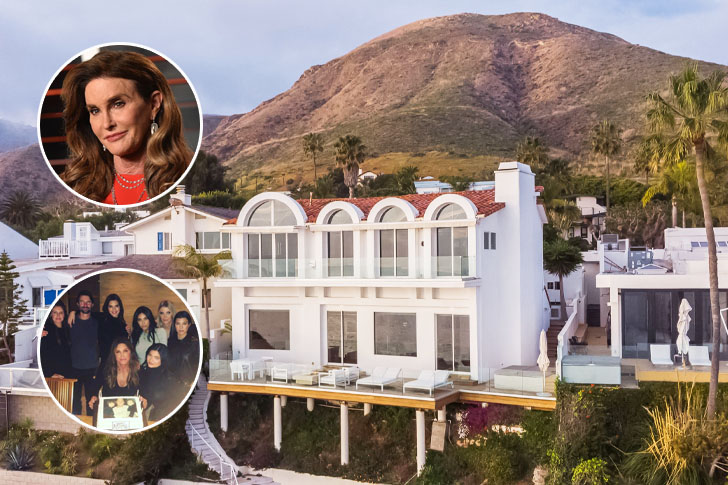 Born William Bruce Jenner, Caitlyn Jenner is a celebrated decathlete who takes credit for a gold medal during the 1976 Olympics held in Montreal. In 2015, Jenner became the most recognized athlete to come out as a transgender in public. Her career as an athlete started when she played gridiron football, basketball, and athletics back in high school. Later on, she was offered a football scholarship and competed as a decathlete in 1971. After her victorious run in the 1976 Olympics, Jenner worked as a sports commentator and appeared in various television commercials; this exposure would eventually lead him to marry Kris Kardashian.
In an Instagram post, Jenner shares the interior of her $3.5 million manor that overlooks the vast Pacific Ocean in Malibu. Despite her estrangement from the Kardashian family after she came out as a transgender, Jenner says she communicated with Kendall and Kylie often.
Cheryl Fernandez-Versini | $6.5 Million | Hertfordshire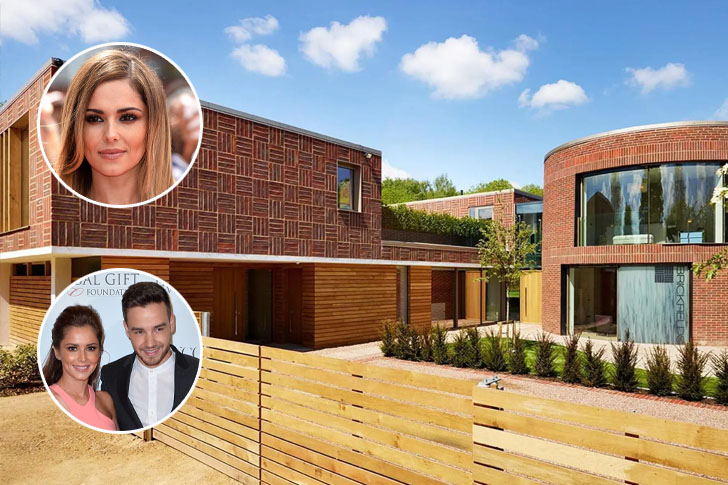 Born as Cheryl Cole, Cheryl Versini is a prominent English singer, dancer, and TV icon. She was first recognized when she joined the reality TV show Popstars: The Rivals, which paved her way to becoming part of the Girls Aloud that dominated the UK music charts. Versini would, later on, pursue a solo career and released five number-one singles. The singer had more exposure when she became a judge and mentor in The X Factor in the United Kingdom. Aside from being a successful singer, she is also known for having a grand sense of style.
Due to her recent successes, it is perhaps a good decision to have investments in a house. Before putting this property on listing for $6.5 million, Versini would spend most of her time off-camera in her Hertfordshire home. It boasts a gated entrance sprawled on the oldest Roman road in the UK and numerous eco-friendly features. In December 2020, on a different home, Versini revealed photos of her extensive Christmas preparations along with a photo of her three-year-old, Bear Grey.
David Beckham | £31 Million | London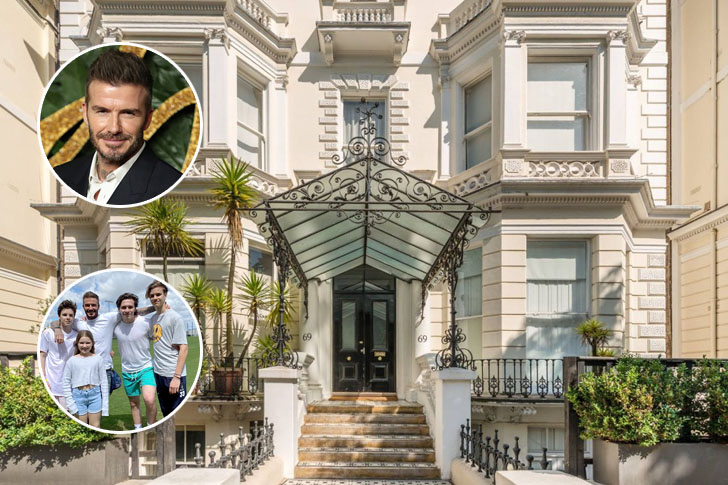 Just this year, Victoria and David Beckham had been married for 22 years, and it seems that they are in love more than ever. The couple kept their anniversary relatively low-key, but David could not resist flaunting their selfie on social media. The Beckhams are one of the most celebrated couples in the industry. They are parents to Brooklyn, Harper Seven, Romeo James, and Cruz.
Currently, the Beckhams are residing in their impressive £31 million mansion in London. It is as exquisite as it can get. It has a gym, a wine cellar, and a separate living area for the eldest Beckham child, Brooklyn, before he moved out. One of the most recognizable parts of this house is their kitchen with black cupboards and a breakfast bar; this would usually appear as the background for most of the Beckhams' Instagram posts. It goes without saying that this might be perhaps the Beckhams' best investment.
George Clooney | Undisclosed Amount | Lake Como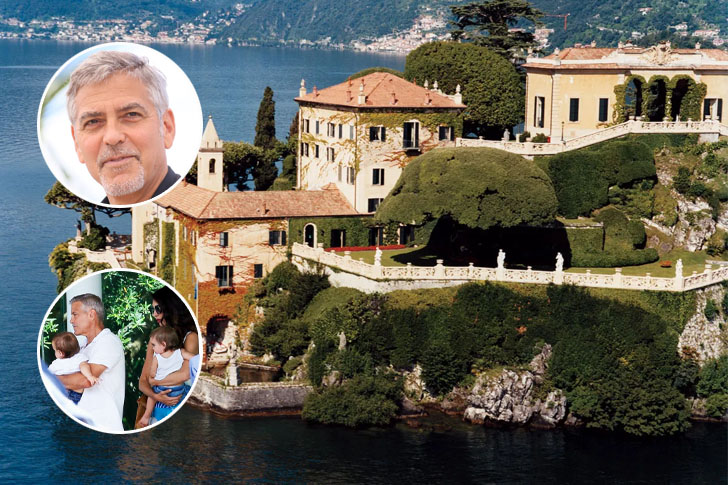 George Clooney's humble beginnings in cinema began in 1984 when he appeared for eight episodes on ER. This exposure led him to bigger film roles, which includes being cast as Batman. Moreover, the actor received a barrage of praises for his Academy Award-winning performance in the film Syriana. Clooney takes credit as TIME Magazine's "The Last Movie Star" and "Sexiest Man Alive" by People magazine two times.
Clooney has been married to renowned international lawyer and activist Amal Alamuddin since 2014. At 60 years old, he said that being a father had given him much more than Hollywood ever did: a sense of home and unconditional love. Clooney shares twins, Alexander and Ella, with his wife, Amal. The family had reportedly been celebrating the twins' birthday (they turned four on June 6) in their Italian home in Lake Como together with their adorable fur puppy, Rosie.
Blake Lively | $5.7 Million | New York

Blake Lively is best recognized for playing Serena van der Woodsen in the critically acclaimed series Gossip Girl. She was cast in the blockbuster movie The Sisterhood of the Traveling Pants by just flashing her photograph during the audition. Her career gained traction in films, such as Accepted, The Private Lives of Pippa Lee, The Town, and Green Lantern, among others. Aside from being an actress, she takes credit for being the face of big brands, including L'Oreal and Gucci. It is worth mentioning that Lively has a knack for cooking and interior design; she has been part of several cooking workshops and magazines.
Lively is married to Green Lantern actor Ryan Reynolds, and they currently reside in an old-school Colonial built in the 1860s. The couple had welcomed their third daughter, Betty, in September 2019. James and Inez are surely excited to welcome their baby sister to their home.
Gisele Bündchen | $4.5 Million | Los Angeles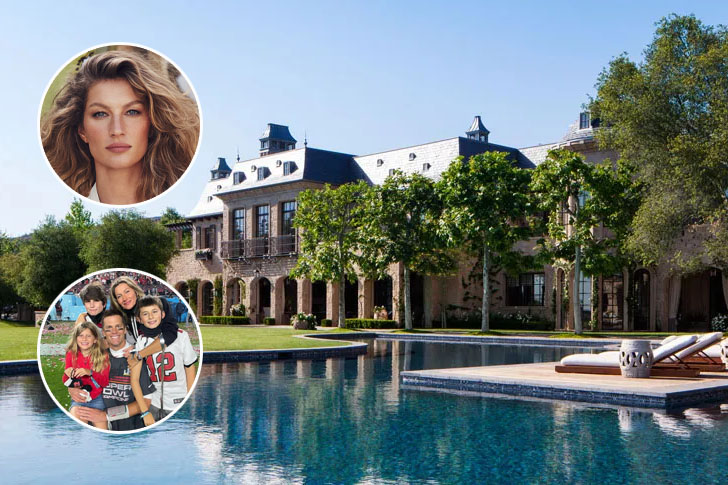 Born as Gisele Caroline Bündchen, Gisele Bündchen is a Brazillian supermodel who became known during the '90s and takes credit as the face of Victoria's Secret. Her modelling career started when a modelling agent spotted (not to mention, the largest in the world) her in a shopping mall when she was just 14 years old. She then migrated to New York the following year and became a professional model. In 1999, she appeared on the cover of Vogue, which was dubbed "Return of the Sexy Model."  Her biggest break came the year after when she became the face of Victoria's Secret.
Bündchen is married to football quarterback Tom Brady. The couple bought a $4.5 million Los Angeles home back in 2013, which includes luscious foliage, an outdoor pool, and a picturesque, serene view with a lot of privacy. This home would just be the perfect environment to raise their children, Jack, Vivian, and Benjamin.
Paris Hilton | $4.195 Million | Sunset Strip-Hollywood Hills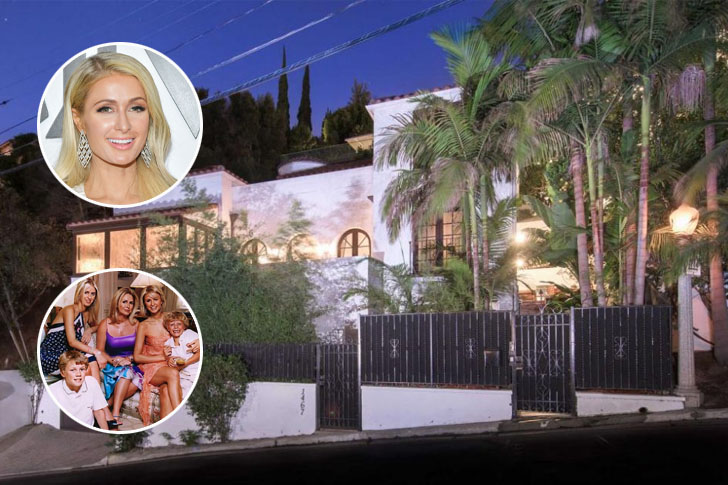 From 2003 to 2007, Hilton lived in a sprawling house in Sunset Strip-Hollywood Hills that has amazing features. The 3,064 square-foot house was built in 1926 and has four bedrooms, four baths, formal dining and living room, courtyard, spacious eat-in kitchen, and dark-wood flooring. Outside, you can find a well-manicured lawn, a swimming pool with a spa and firepit, and pool cabanas. The socialite and Nothing In this World singer initially listed the mansion for $4.8 million but, unfortunately, had to reduce the price to $4.195 million.
Paris was born to businessman Richard Hilton and former child actress and socialite Kathy Hilton. She is the eldest among four children. She has a sister Nicky, and a pair of brothers, Barron Hilton II and Conrad Hughes Hilton. Her great-grandfather on her father's side was Conrad Hilton, who established Hilton Hotels.
Reese Witherspoon | $15.9 Million | Brentwood, Los Angeles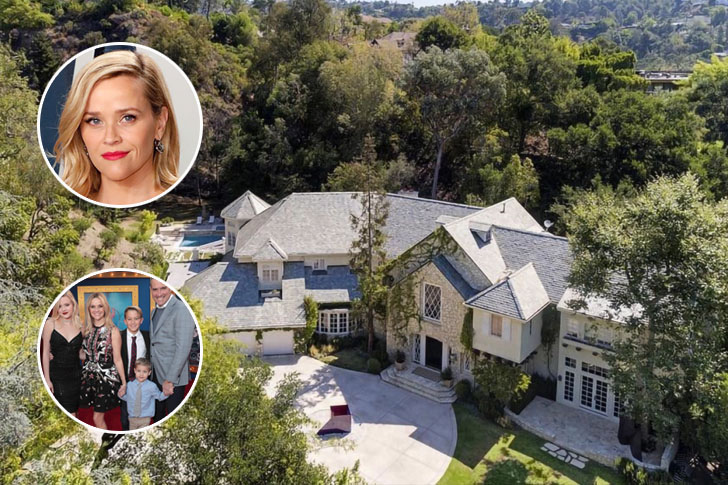 Even the pandemic can't stop Reese Witherspoon from buying her new headquarters. Mind you, it's totally breathtaking! The Legally Blonde actress' new abode is situated in Brentwood, Los Angeles, where it features seven bedrooms and nine bathrooms sprawled in a stunning 9,504 square feet of living space, standing in three acres of land. Other jaw-dropping specs are a living space with a fireplace, a wood-paneled library, and a well-equipped kitchen with marble countertops. According to Variety, she dropped an eye-popping $15.9 million off her account to acquire this mansion.
Witherspoon was born to John Draper Witherspoon, a lieutenant who once served in the US Army Reserve. He is also an otolaryngologist who practiced it in private until 2012. Her mother, Mary Elizabeth "Betty" Witherspoon, has three educational degrees, one of which is a Ph.D. in pediatric nursing. Reese's parents separated in 1996 but are still legally married.
Julia Roberts | $9.65 Million | San Francisco, California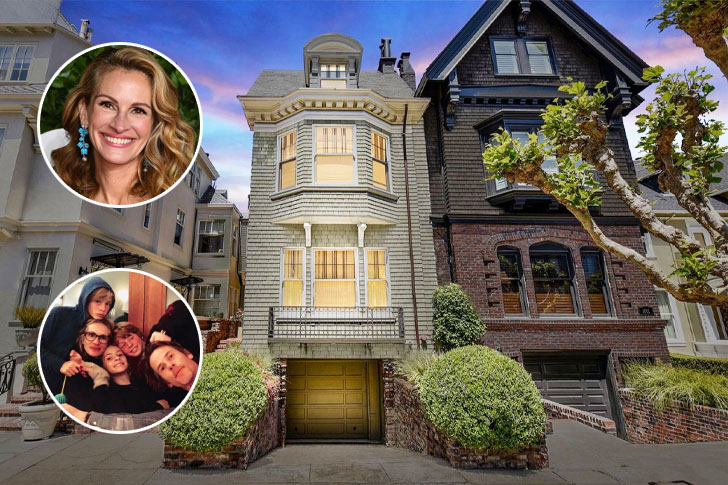 Another real estate investment for the Pretty Woman actress. Apart from her $16.2 million mansion in Hawaii, she also dropped a huge amount of money — $8.3 million — to acquire a Century-old Victorian house in San Francisco, California. The 6,245 square feet abode has five bedrooms and four-and-a-half baths, a slate roof, a two-car garage, and a 1,000-bottle wine cellar. The five-floor house was initially listed for $10.25 million and even went for $9.65 million, the listing showed. Probably with the help of her undeniable star power, Mansion Global mentioned that she received a 19% discount from the initial offer.
Roberts was born in Smyrna, Georgia and her parents are actors Betty Lou Bredemus and Walter Grady Roberts. She has an English, Irish, Scottish, German, Welsh, and Swedish heritage. In addition, she has a brother named Eric, an older sister Lisa, a younger half-sister named Nancy, while her niece is the equally popular Emma Roberts.
Mariah Carey | $7 Million | Bel-Air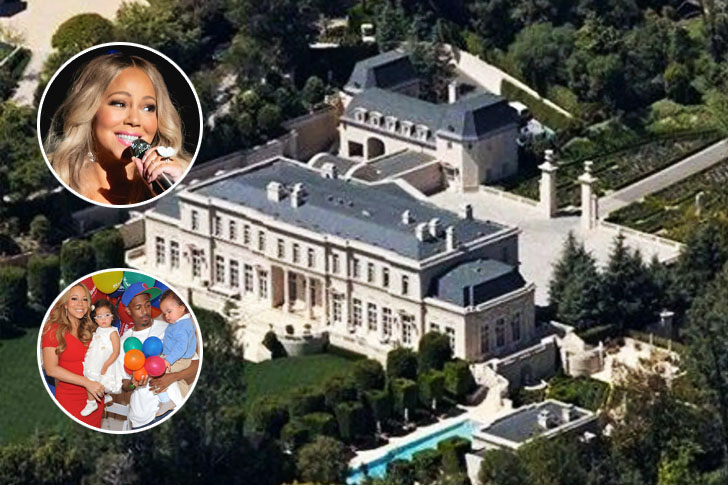 Lavish is somehow fit for the former estate of Mariah Carey back when she was still married to Nick Cannon. The humongous abode in Bel-Air boasts seven beds, nine baths, a games room, music room, formal dining and living room, fitness gym, and a jaw-dropping home theater, sprawled in 11,750 square feet. According to Mirror, the former couple acquired the house back in 2009, a year after they tied the knot for $7 million without any reported mortgage loan. Several years later, the estranged couple listed it for $13 million. Yup, $6 million profit straight to their pocket.
Carey was born in Huntington, New York, on March 27, 1969. Her father, Alfred Roy Carey, is a black man who's also an aeronautical engineer, while her mother, Patricia, is a vocal coach and former opera singer. The couple was blessed with three children, and she is the youngest. Many might have known that she was married to Nick Cannon, and they shared adorable twins, Monroe and Moroccan.
Cara Delevingne | Undisclosed Amount | Los Angeles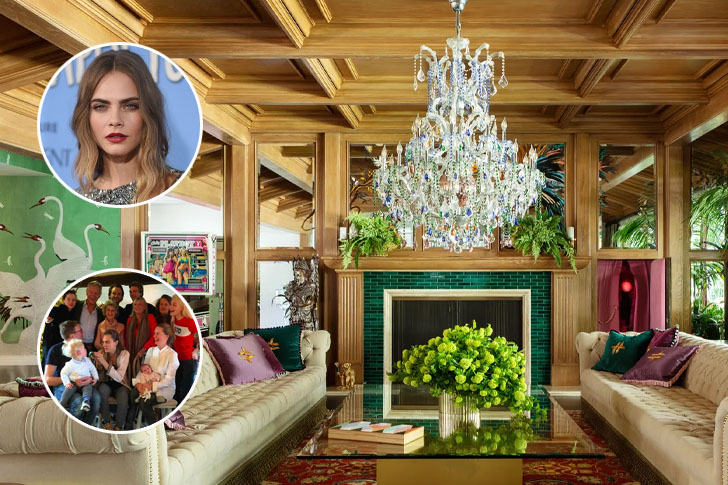 Cara Delevingne's house in Los Angeles could be one of the most elegant houses in the area. Although exact specifications weren't mentioned, photos from Architectural Digest reveal a living room with a state-of-the-art chandelier and a fireplace. There is also a dedicated poker room where everything is in red. The dining area has lemon-colored chairs, glass table paired with white-painted walls and cabinets. Not sure about the rooms and baths, but it's safe to say that it has a handful. And yes, an inviting swimming pool awaits outdoors. It was not mentioned, but with how this mansion looks, it might have an updated home security system therein.
Delevingne was born to Charles Hamar and Pandora Anne, a property developer in Hammersmith, London, on August 12, 1992. She has two elder sisters, Poppy and Chloe, and a half-brother from his father, Alex. Delevingne revealed in June 2019 that she and actress Ashley Benson were a couple. Unfortunately, their romance lasted until April 2020.
Ashton Kutcher | $49,000 Per Month | Beverly Hills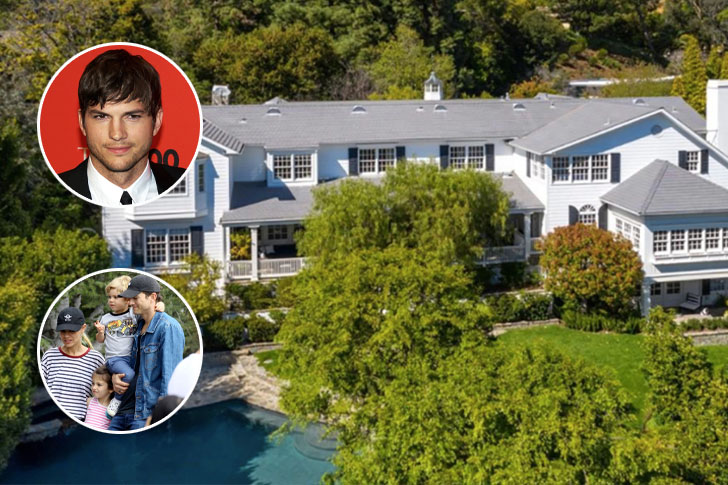 The celebrity couple Ashton Kutcher and wife, Mila Kunis, have their own share of the estate in the well-loved Beverly Hills. The reported home has five bedrooms and bathrooms sprawled in 7,300 square-foot of living space. However, according to E, they were seeking people to rent the house for $49,000. The abode features a living room with a fireplace and oak flooring, a spacious kitchen, sauna, gym, a temperature-controlled wine room, and massive beds with their own walk-in closet and en-suite bathroom.
Kutcher was born in Cedar Rapids, Iowa, to a factory worker Larry M. Kutcher, and Diane, an employee at Procter & Gamble. He is of German, Czech, and Irish ancestry. Kutcher has an elder sister Tausha and her fraternal twin brother Michael. Meanwhile, from becoming a popular celebrity, he dated gorgeous actress Mila Kunis, who eventually became his wife. The couple has been married since 2015, but they already had a daughter named Wyatt Isabelle and later birthed another one, a son named Dimitri Portwood.
Rosie Huntington-Whiteley | $13 Million | Beverly Hills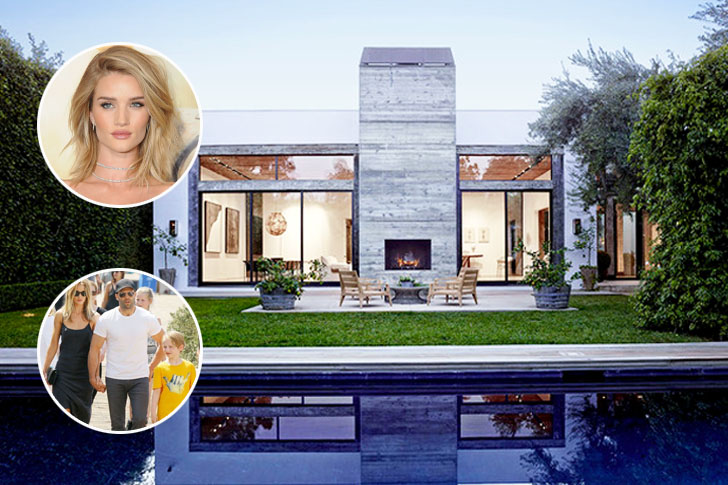 Beverly Hills is where Huntington-Whiteley and her longtime finance with their son Jack might have spent quarantine, because why not? Her massive house there might be one of the best. The $13-million mansion was formerly owned by Jenni Kayne, and it features a 12-seat dining area and island kitchen with modern tools in case her son wanted to eat something. It is uncertain how many bedrooms are there, but Lonny shows a dreamy bedroom with hardwood flooring. Other features include a sitting area, an indoor-outdoor fireplace, and another sitting area near the stunning pool.
Whiteley was born in Plymouth, Devon, England, to Charles, a chartered surveyor, and Fiona, a fitness instructor. She belongs to a noble clan and is one of three children. She reportedly spent time growing on a farm near Tavistock, Devon. She later formed a relationship with action star John Statham, whom she has been with since 2010 and are engaged and had a son named Jack Oscar.
Lizzo | | Undisclosed Amount | California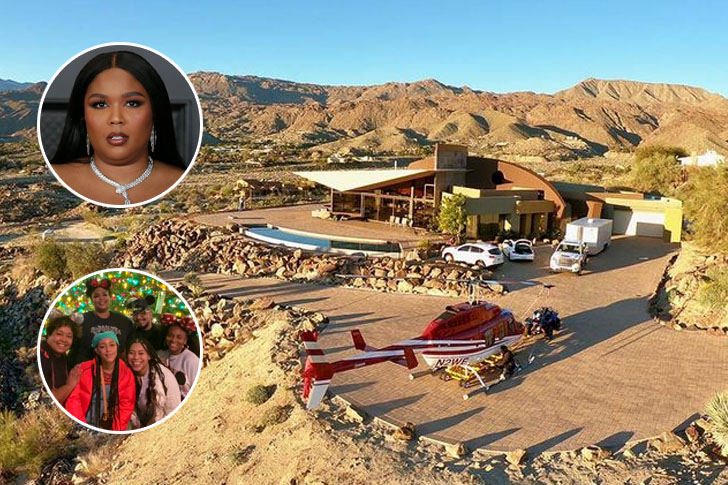 Lizzo might be living the best life in her house in California, as she shows glimpses of it on Instagram and Vogue's 73 Questions interview. Some of the features include a living area with a personal hall of fame, an open plan kitchen with her name in neon lights, a swimming pool, a walk-in closet, and a wooden deck where she could exercise whenever she feels the need to burn some calories.
Melissa Viviane Jefferson, popularly known as Lizzo, was born in Detroit, Michigan. When she was 21, her father passed away and subsequently lived for a year in her car trying to earn a spot in the music industry. Eventually, she did and even had a couple of hits like Truth Hurts and Good as H*ll. In 2011, to give back to her family, she surprised her mother, Shari Johnson-Jefferson, with a brand-new Audi for Xmas. She also stated, "I couldn't do it for my dad so ima make sure I spoil Mama. Happy holidays y'all."
Courteney Cox | Undisclosed Amount | Malibu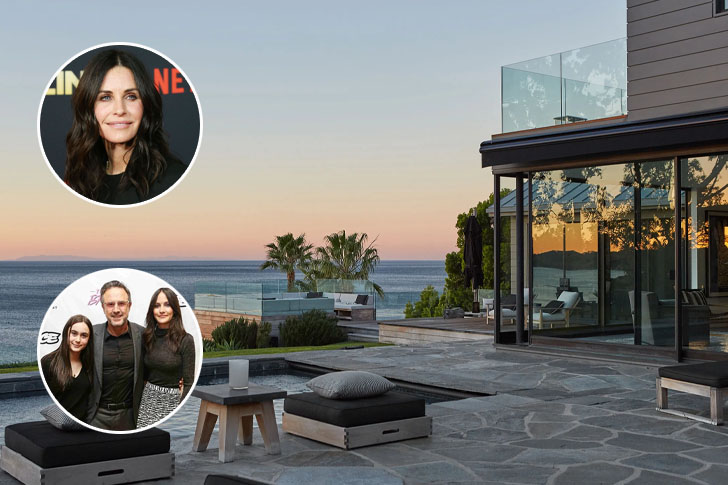 Malibu has been the place to live for The Friends actress. Well, if you have a house like hers, that is possible. Well. Courteney Cox's home features a living area with a fireplace while the other doesn't, a clean-looking center island kitchen, but the best spots in this magnificent abode are the outdoors. It has numerous seats, including the glass-walled sitting area equipped with another fireplace in the middle. The breathtaking views of the Pacific Ocean will surely give anyone a relaxing sensation.
Courtney was born and raised in Birmingham, Alabama, to businessman Richard Lewis Cox and Courteney Copeland. She is one of four children. She has two older sisters, Dorothy and Virginia, and an older brother, Richard Jr. During her syndicated sitcom Friends, she tied the knot with actor David Arquette back in 1999 and eventually had a daughter. In 2010, the couple called their lawyers to undo the marriage, and Cox later formed a romantic relationship with Snow Patrol's Johnny McDaid.
Dwyane Wade | $17.9 Million | Hidden Hills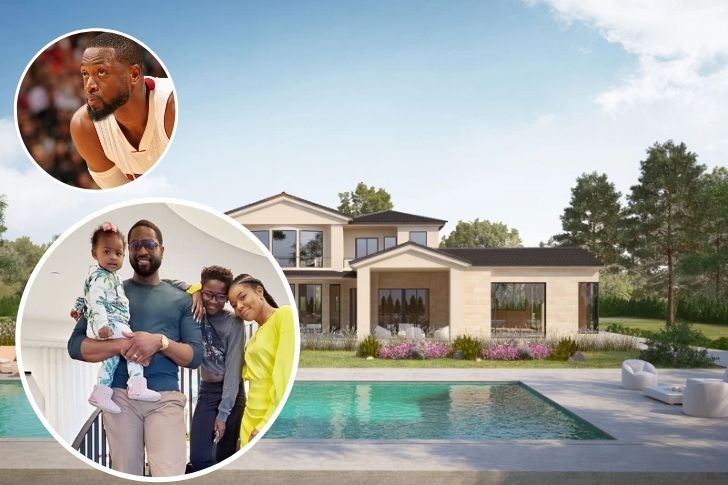 The new house of the NBA superstar is also an MVP, most valuable place, as he had to drop a jaw-dropping $17.9 million to move in. According to Variety, the newly purchased Hidden Hills estate of Wade has seven bedrooms and nine bathrooms, spread in approximately 22,000 square feet of living space. He has a growing family, with a wife, Gabrielle Union, four children, and his nephew, whom he acquired full custody of. For this massive purchase, they can enjoy various property features, including a state-of-the-art home theater, zero-edge swimming pool, wine storage, a poolside cabana, sauna and spa in the fitness suite, and a 12-car garage for the man of the house.
Wade was born in 1982 in Chicago, Illinois. He had a rough childhood, starting when his parents split. However, he gave credit to his sister Deanna for always keeping him on the right path.
P. Diddy | $40 Million | Beverly Hills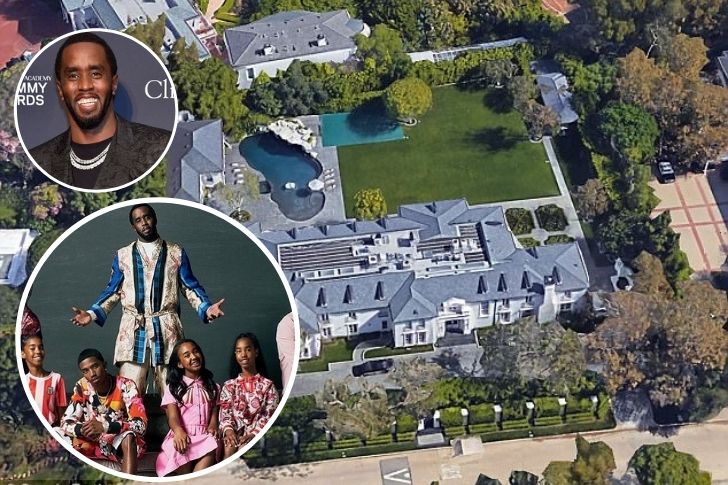 With a net worth like P.Diddy, $800 million, he was able to acquire a $40-million estate in Beverly Hills, California, a place where high-profile celebrities are huddling. According to Velvet Ropes, his European-style mega-mansion spreads in 17,000 square feet and also features a 3,000 square foot guest house. The number of rooms and baths were not mentioned, but known features include a 35-seat movie theater, a beauty studio, wine room, sauna, massage room, a sprawling swimming pool, and a grotto.
Combs, popularly known as Puff Daddy or P. Diddy, was born in Harlem, New York City, to Janice, who was a teacher's assistant and model, while his father, Melvin Earl Combs, served in the U.S. Air Force but passed away when he was just two years old. He is a father of six kids out of wedlock. He had his first with designer Misa Hylton-Brim, three with Kimberly Porter plus her son, which Sean adopted. In addition, he also has a daughter with Sarah Chapman.
Will Smith | $42 Million | Calabasas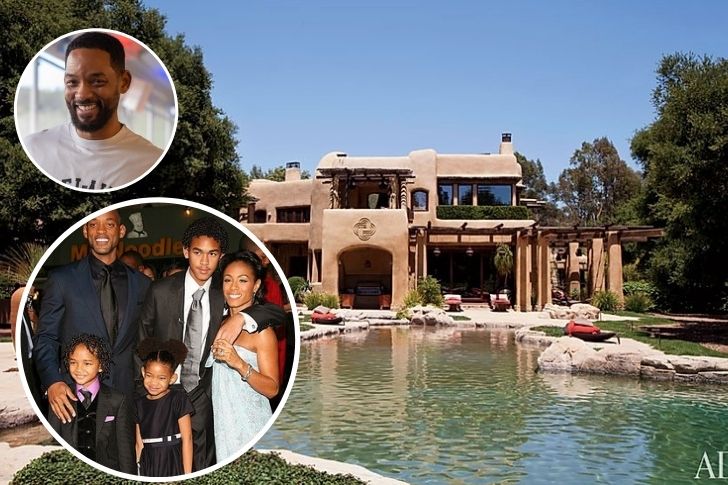 Aside from the big screen, Will Smith also reigns in Calabasas as the person who owns one of the most spacious estates, if not the most, in the area. His $42-million property is spread in a jaw-dropping 150 acres, while the main residence is sprawled in 25,000 square feet. It features nine bedrooms, a pool room, a recording studio, a Moroccan-themed home theatre, and a meditation lounge. Outdoors there is a court for sports like tennis, basketball, and volleyball. Swimming can be added since the pool is also massive.
Smith was born in Philadelphia, Pennsylvania, to Willard Carroll Smith Sr., U.S. Air Force veteran, and Caroline, a school board administrator. Smith has twin younger siblings, Ellen and Harry, and an older sister named Pamela. In 1997, he wedded actress Jada Koren Pinkett and eventually had two equally talented children Jaden and Willow.
Demi Moore | Undisclosed Amount | Beverly Hills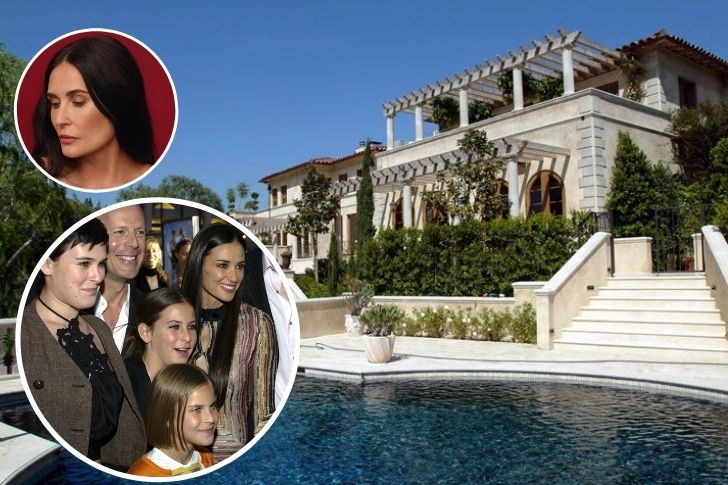 In case you didn't know, Demi and actor Ashton Kutcher were once married, and as a married couple, they once lived in a house in Beverly Hills, Los Angeles. According to Architectural Digest, the former couple's home boasts multiple bedrooms, including the master that has its own fireplace and most likely several bathrooms. Also, the living room with glass walls that maximize the outdoor views, a dining area with a fireplace, a rear garden and magnificent landscape, a massive deck, and a stunning rectangular swimming pool.
Moore's biological father is Charles Harmon, Sr., Air Force airman, who left her mother, Virginia before she was even born. When she was just three months old, her mom tied the knot with Dan Guynes, who she considered as her father. She has siblings with her father, but they are as estranged as him. Moore walked down the aisle thrice, but she only had three children with her second husband, Bruce Willis.
Oprah Winfrey | $100 Million | Montecito, California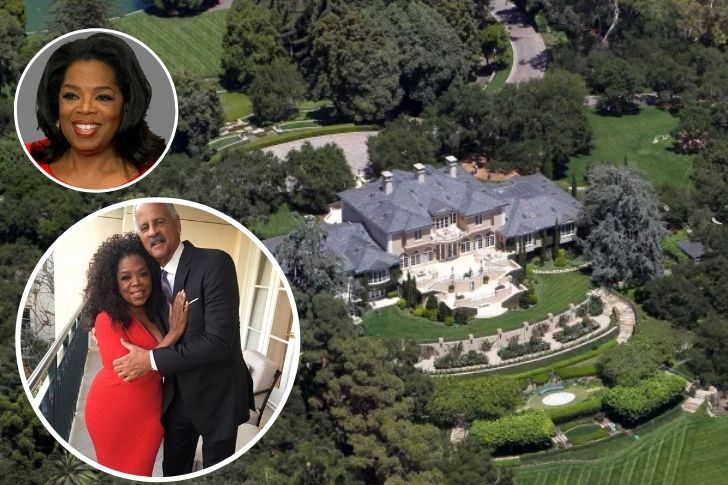 With a breathtaking net worth of $3.5 billion, Oprah Winfrey stunned everyone again with her massive and lavish $100-million estate in Montecito, California. The Promise Land property sits in a 72-acre land, while the total area of the main residence is 23,000 square feet. According to Love Property, the mansion features six bedrooms and 14 bathrooms, two home theaters, an office, multiple living rooms, a library, kitchen, and a wine cellar, among others.
Winfrey was born in Kosciusko, Mississippi, on January 29, 1954. Her mother, Vernita Lee, was a housemaid while her father is reportedly Vernon Winfrey, but Noah Robinson Sr., a World War II Veteran, stepped in claiming to be her biological father. Winfrey has two sisters, both named Patricia and a half-brother named Jeffrey. She has been with Stedman Graham but chose not to walk down the aisle. They had a son who passed away when he was just a baby.
Bill Gates | $150 Million | Lake Washington, Medina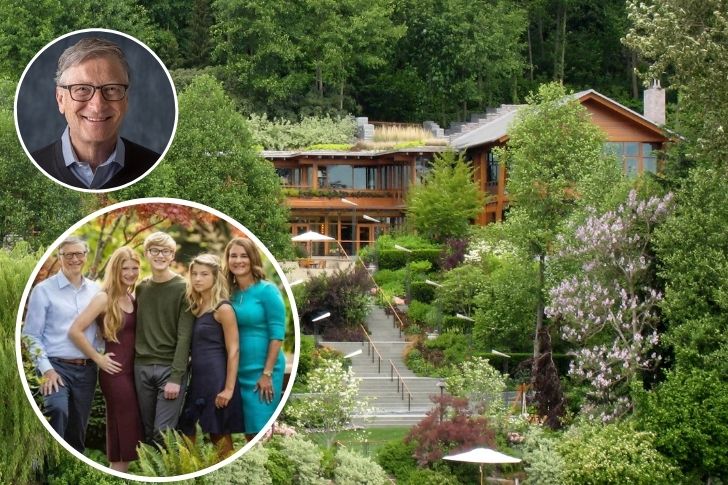 His net worth is reportedly $124 billion, so it's expected that Bill Gates, once the richest person, has one of the biggest homes in the world. Well, according to Celebrity Net Worth, his estate in Lake Washington in Medina, Washington, could be worth $150 million! It boasts seven beds, 24 bathrooms, six kitchens, a 2,500 square-foot gym, a 1,000 square-foot dining room, a 200-seat dining hall, and a massive library spread in 66,000 square feet of living space. Outdoor, there is a 60-foot swimming pool.
Gates came from a well-off family, as his father was a well-established lawyer, while his mother worked in a respected position in United Way of America and First Interstate BancSystem. He has two sisters, an elder named Kristianne and Libby, who's younger than him. He was married to Melinda French from 1994 to 2021, with whom he shared three children – Rory, Jennifer, and Phoebe.
Jordan Spieth | $7.1 Million | Preston Hollow, Dallas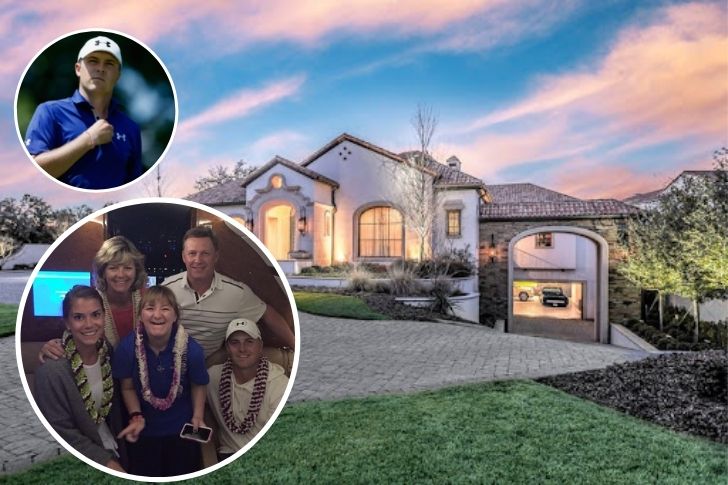 Like many things, a journey has to start somewhere. For Jordan Spieth, his golfing adventure began in the amateur leagues. Throughout that period, he was already making quite a name for himself in the sport. Not long after, he finally went pro. Since then, Spieth has made more than a few achievements, including winning the 2015 Masters Tournament and the 2017 Open Championship.
For his motivation to improve and keep on going, the golfer often credits his family for keeping him humble and inspired. Along with his immediate family, Spieth is now also happily married to long-time girlfriend Annie Verret. In 2016, the couple bought themselves a house in Dallas' Preston Hollow neighborhood. Purchased for $7.1 million, the 16,555 square-foot abode features amenities such as a huge kitchen, an indoor basketball court, an infinity pool, and even a space for some simulated golf games.
 Bill Cosby | Undisclosed Amount | Elkins Park Estate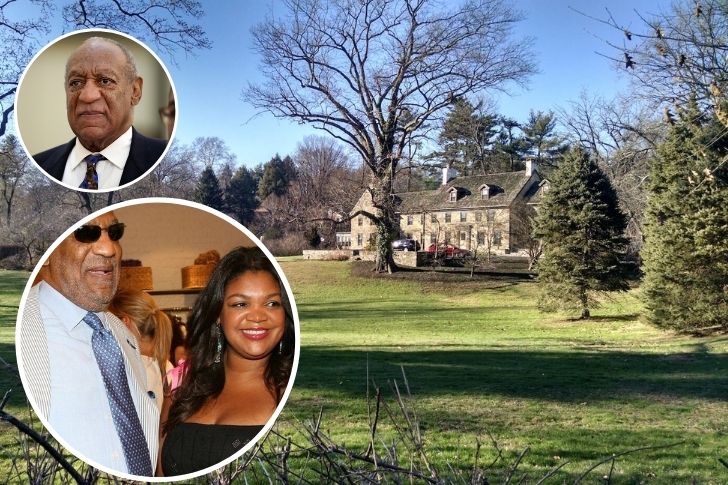 While he may have been quite an athletic kid during his school years, Bill Cosby has since become one of the entertainment industry's most recognized figures today. Before making it to the spotlight, Cosby first worked as a bartender for a local club. He often earned bigger tips when he made customers laugh. A few years later, though, he finally garnered a skyrocketing degree of recognition for his work on films and TV shows, with his most notable project being The Cosby Show sitcom.
Nowadays, he may be known for plenty of things, but at home with his family, Cosby is known as dad. With his wife, Camille Cosby, the actor-comedian is a father of five kids. With that said, the family resides in the Elkins Park estate, a property they've owned since 1983. Built around the 1800s, the house has around 5,835 square feet of living space and is surrounded by trees, providing residents with another layer of privacy.
 Adam Levine | $22.7 Million | Montecito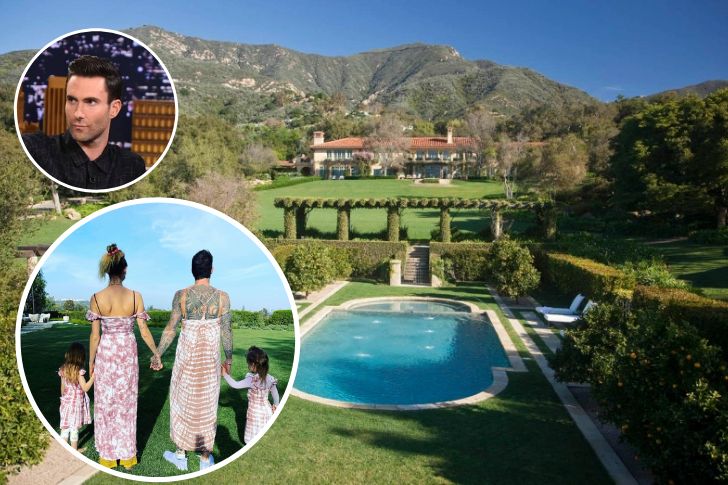 Most – if not all – of us have probably heard of Adam Levine at this point. Well-known as the vocalist of the pop band Maroon 5, Levine has also dabbled in other investments through the years. Along with starring in a couple of films and TV shows, he now has his very own record label, production company and even developed a menswear collection.
Despite being a well-known figure under the spotlight, Levine still makes it a habit to keep his personal life away from the paparazzi. Even so, that doesn't mean he and his wife, Behati Prinsloo, share a couple of photos on their social media pages. With their two adorable daughters, Dusty Rose and Gio, the family recently became the new residents of this Montecito home. Purchased for an astounding price of $22.7 million, the property undoubtedly has everything this celebrity family is looking for. Plus, just look at all that outdoor space!
 Cristiano Ronaldo | $3.67 Million | Manchester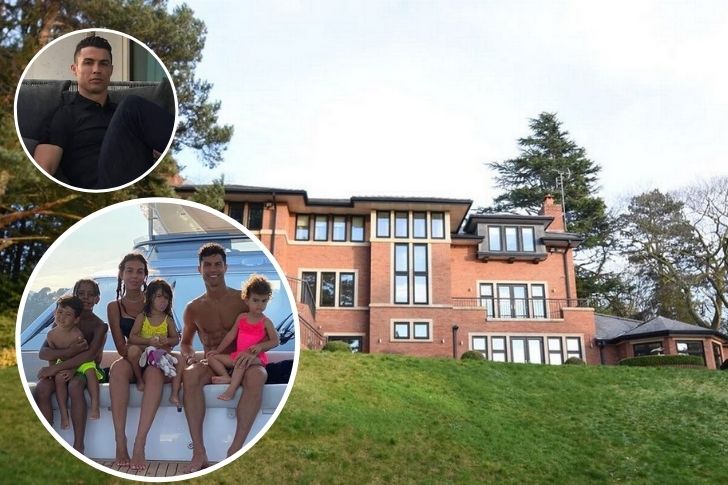 At a young age, Cristiano Ronaldo was already more than certain about his dream of becoming a football player. Well, by the looks of it, he undoubtedly scored a goal with this one. While his reputation as one of the sport's greatest is surely worth noting, it's safe to say it doesn't top the degree of happiness he has for his family.
The footballer is now a proud father of four kids. His eldest, son Cristiano Jr., is already following in his footsteps, playing for Juventus' youth squad. With that said, the family is reportedly currently residing in Turin, Italy. Before moving there, though, the footballer once called this estate in Manchester his home. Bought in 2006 for $4.35 million, Ronaldo placed the five-bedroom property on the market in 2018 for $3.67 million – it was sold a year later for its asking price.
Jay Leno | $13.5 Million | Newport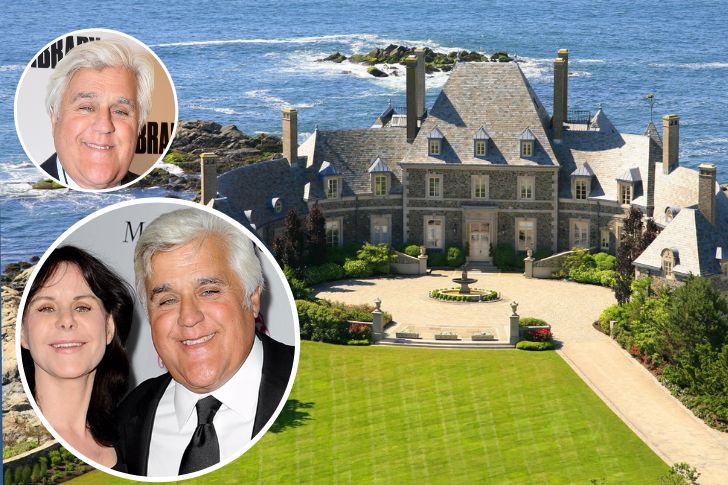 If there's one thing Jay Leno and his family have in common, it's that they all have different types of jobs. While his father worked as a salesman, his mother a homemaker, and his brother an attorney, Leno found his calling in the talk show business. Since then, he has become most known for his work on shows like The Tonight Show with Jay Leno, The Jay Leno Show, and Jay Leno's Garage.
Whenever he isn't busy working on any new projects, the former talk show host spends quality time with his wife, Mavis Nicholson. While the two prefer not to have kids, it sure looks like this couple is more than happy with each other already. With that said, they call this classy Newport mansion their home. Originally built in the '30s, Leno bought this beauty for $13.5 million. Along with a gorgeous view of the ocean, it also has a private beach, a pool, and a tennis court, among other amenities.
 Mark Zuckerberg | $59 Million | Lake Tahoe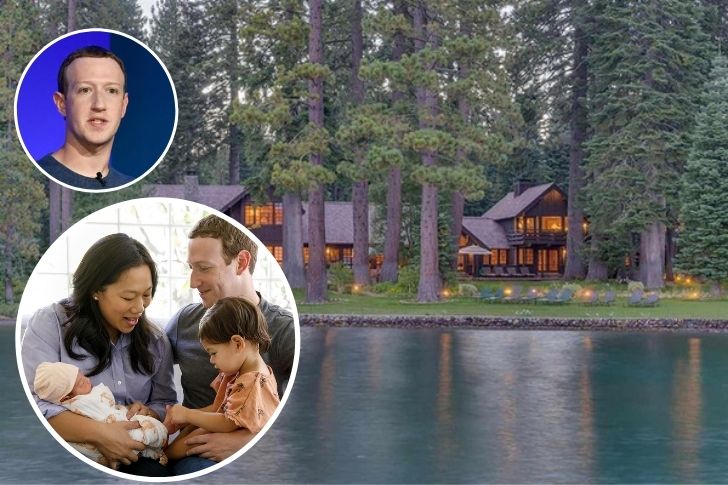 Success doesn't come in an instant; it takes time. Well, such was the case for Mark Zuckerberg, who began his journey writing various types of software in middle school. A few years later, with his skills polished and improved along the way, Zuckerberg created a platform that eventually became what we now know as Facebook.
Thanks to the fortune he's earned through the years, it's no surprise Zuckerberg has accumulated more than enough investment money to buy him and his family an entire compound for $59 million. With that said, the Lake Tahoe compound is composed of two homes, totaling about 15 bedrooms throughout the ten-acre plot. Well, among many things, it's safe to say this abode has more than enough area for his two kids, Maxima Chan and August, and a pet dog to play around. To top it off, if ever they want a different scenery to look at, they can just move to their other million-dollar homes.
Heidi Klum | Undisclosed Amount | Los Angeles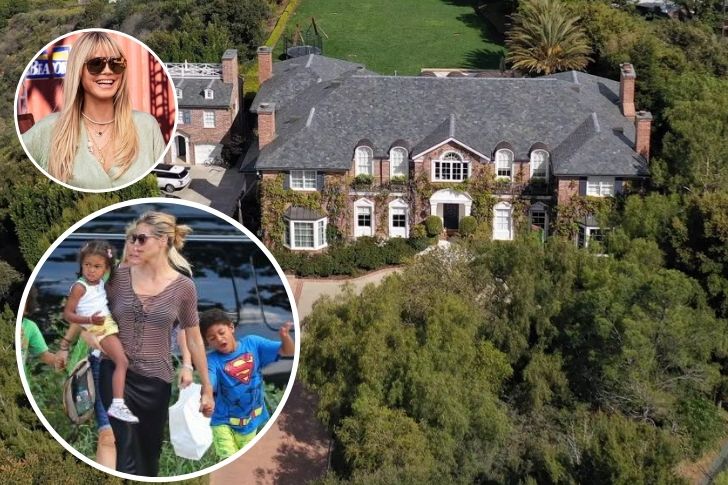 Heidi Klum is undoubtedly a well-known figure in the modeling community, not to mention she also takes credit for being the first German model to be a member of Victoria's Secret Angels. While her career still shows no sign of stopping, her eldest daughter, Leni Olumi Klum, is already following in her footsteps. In fact, her debut stint in the business was with her mother – it was for the cover of a Vogue Germany issue.
Meanwhile, her younger siblings are yet to make an appearance under the spotlight – though the family does have more than a few photos together on social media. With that said, when they aren't vacationing in another country, the family enjoys spending quality time in their Los Angeles mansion. Along with the lovely house, the property also has plenty of space in its backyard, making it a perfect setting for outdoor gatherings.
 Sofia Vergara | $26 Million | Beverly Park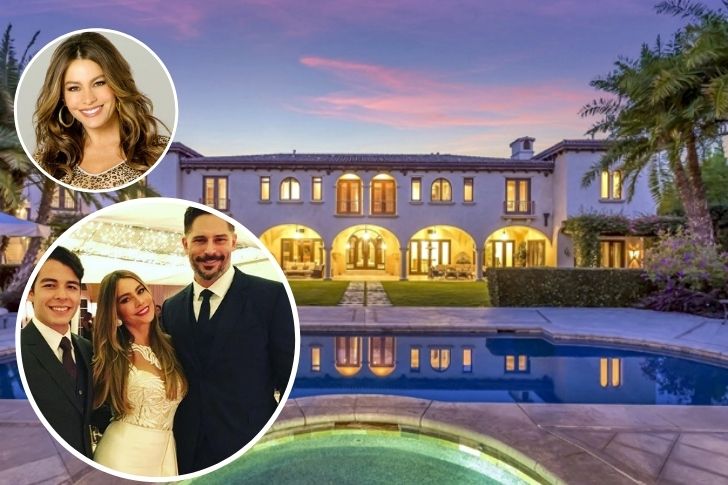 Beginning her career with modeling gigs for commercials, Sofia Vergara eventually found her way to the acting scene. Since then, she has worked on projects such as Meet the Browns, Four Brothers, Chef, and is also a judge on America's Got Talent. Meanwhile, her only child, son Manolo Gonzales Vergara, is already beginning his journey to celebrity stardom, having appeared in Hot Pursuit, White Rabbit, and Destined to Ride.
Like many of her colleagues, Vergara has made a couple of noteworthy investments in other things, including real estate. Most recently, the actress and her husband, actor Joe Manganiello, bought a gorgeous mansion in Beverly Park for $26 million. Formerly owned by baseball icon Barry Bonds, the property sits on 1.85 acres of land, with the 17,100-square-foot home located right in the center. Along with its classy aesthetic, this lovely abode features amenities such as a pool, a basketball court, and even a movie theater with its own snack bar.
 LeBron James | $36.75 Million | Beverly Hills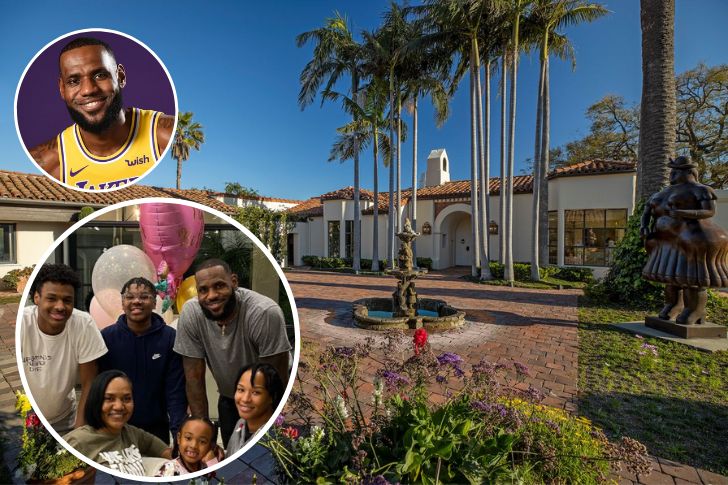 By the looks of it, a love for basketball undoubtedly runs in LeBron James' family. Now often considered one of the most talented players the NBA has ever had, the Space Jam star now has two basketballers in his family. While his youngest child, daughter Zhuri, is making a name for herself on social media, James' two sons, LeBron Jr. and Bryce Maximus, are already beginning their journey into the sport.
Papa James has various ways to show how proud and happy he is for his kids. This, of course, includes getting them a home that satisfies both their wants and needs. In 2020, James bought a 13,000-square-foot Beverly Hills mansion for an astounding price of $36.75 million, just a few million dollars lower than its original $39 million price tag. While the property is already gorgeous, featuring a pool and movie theater, it looks like the Lakers small forward is planning to renovate the place soon.
 Sandra Bullock | $8.5 Million | Malibu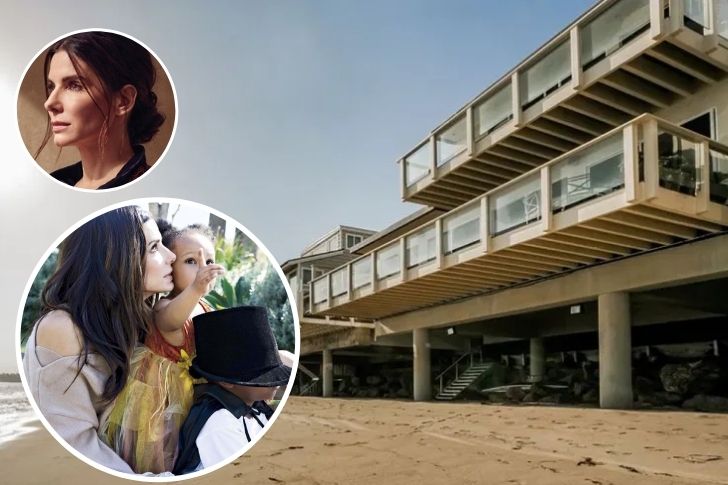 While studying for her Bachelor of Fine Arts degree in Drama, Sandra Bullock performed in many of the college's stage productions, including Three Sisters and Peter Pan. After graduating, she made her way to the entertainment industry, where she has since become most known for her performance in films such as Speed, Miss Congeniality, and The Blind Side.
Like her on-screen character in The Blind Side, the actress is now a proud mother of two adopted kids, son Louis Bardo and daughter Laila. Among many things, Bullock is also quite active in the real estate business. While her other properties are available for rent, the actress calls one of her Malibu properties her and her family's home. Bought in 2018 for $8.5 million, the house is lovely both inside and out. To top it off, thanks to its location, it also provides residents with a breath-taking view of the ocean.
Shakira | $3.38 Million | Miami Beach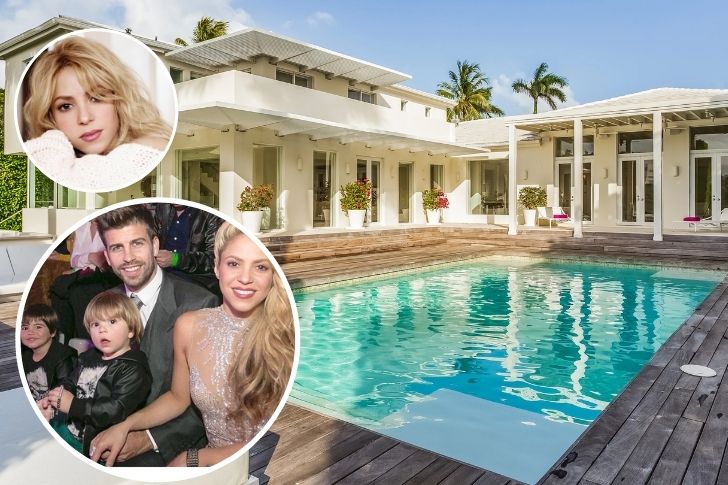 While she is most known for singing catchy tunes like Whenever, Wherever, and Hips Don't Lie, Shakira is more than just a world-famous artist. She's also a loving mom of two kids, which she raises with her long-time boyfriend, Gerard Piqué – the two met when Shakira was filming the music video for her song Waka Waka.
In 2001, the Zootopia star bought a house in Miami Beach for $3.38 million. With the property built back in 1951, the singer spent some more investment money upgrading and improving the estate. Despite sitting in only half an acre of land, a small amount compared to previously-mentioned celebrity homes, it sure looks like the singer made the most out of what she had. With the house measuring around 20,726 square meters, this lovely abode features amenities such as a heated swimming pool, a gym, and even an indoor dance studio.
John Krasinski | Undisclosed Amount | Brooklyn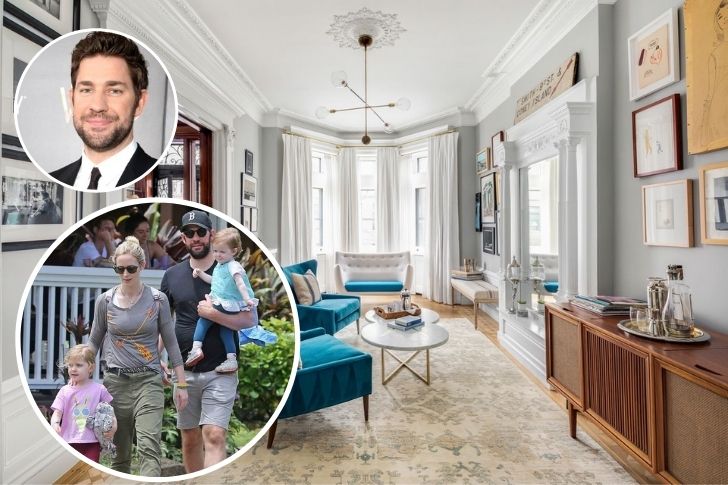 It's often quite interesting to follow an actor's career. For one, who would've thought John Krasinski, who is well-known for his stint in The Office, a comedy series, would transition to more serious projects like 13 Hours and Jack Ryan? With that said, the actor also recently garnered a skyrocketing degree of praise for his work in A Quiet Place and its sequel, sci-fi thriller features he co-wrote and directed.
Outside the hustling and bustling of the entertainment industry, Krasinski and his wife, A Quiet Place co-star Emily Blunt, enjoy spending time together with their two daughters, Hazel and Violet. The couple likes to keep their personal lives away from the spotlight, though that doesn't mean they aren't fond of admitting in interviews how much they love their kids. Meanwhile, on the real estate side of things, the family now resides in a condo unit in Brooklyn. Among other amenities, the building has a children's playroom, perfect for their kids.
 Ryan Reynolds | $2.495 Million | Bedford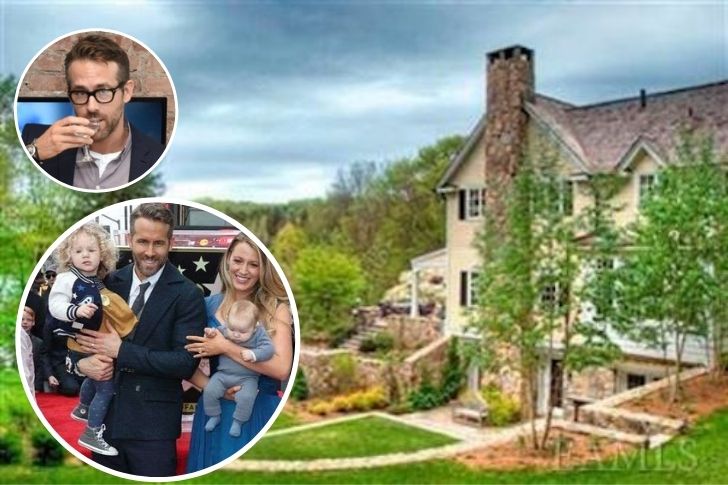 At this point, just about everyone knows who Ryan Reynolds is. He started his career starring in comedies, the actor has recently gained worldwide fame for his work films such as Pokémon: Detective Pikachu, 6 Underground, and most especially, the Deadpool movies. Besides being a sought-after actor, though, Reynolds is – above all else – a father of three kids, whom he raises with his wife, Blake Lively.
While an acting career is a possible option for their three daughters, Inez, James, and Betty, Reynolds still hopes for the adorable trios to finish their studies with a college degree. Plus, like the loving father that he is, the actor is more than happy to support them every step of the way. With that said, the family is currently living somewhere in Pound Ridge, New York. Before that, though, they called this Bedford property their home. Sold back in 2013 for $2.495 million, the house is surrounded by an all-around scenic view of the great outdoors.
 Morgan Freeman | Undisclosed Amount | Mississippi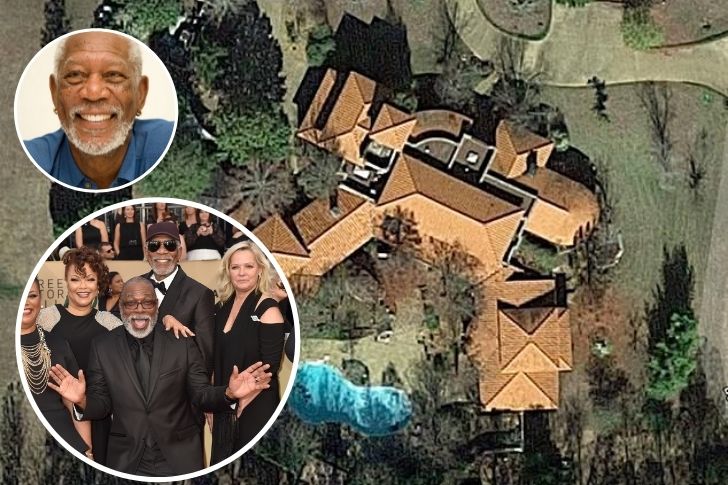 Besides looks, many celebrities are also known for their iconic voices. This, of course, includes one of the entertainment industry's most recognized figures, Morgan Freeman. Outside the spotlight, the actor is a father of four kids, three of whom have already found their way to the spotlight. With that in mind, is it too much to hope for this family to work together on a project soon?
Nowadays, Freeman is known for his acting credit in films such as Million Dollar Baby, The Dark Knight Trilogy, and Se7en. Besides appearing on-screen, however, the actor also caused quite a buzz recently. After noticing the planet's bee population decreasing through the years, Freeman decided to step in and do his part to help these little honey-makers. As a result, he transformed his 124-acre property into a bee haven, filled with all types of plants, trees, and of course, hives of bees.
 Ron Howard | $3.4 Million | Encino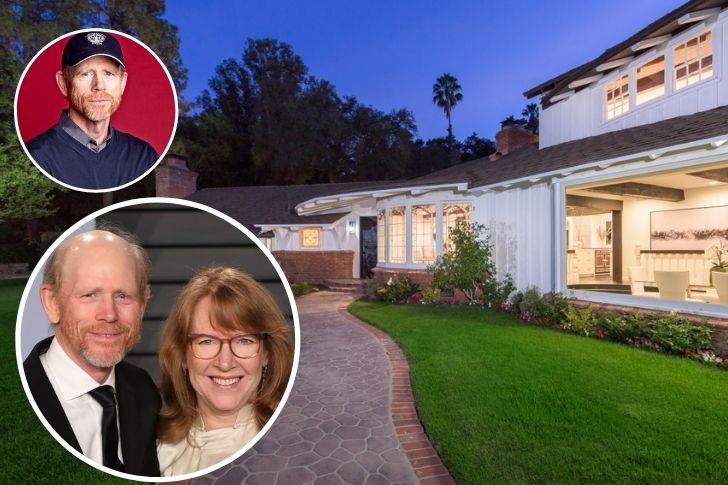 Beginning his career as a child actor, Ron Howard has since transitioned into a filmmaker. With his time and investments now focused on behind-the-scenes work, notably as a director and producer, Howard has worked on movies like Cocoon, Backdraft, Apollo 13, The Da Vinci Code, and A Beautiful Mind. While his career is far from over, three out of four of Howard's kids are now following in his footsteps, including his eldest daughter, Bryce Dallas Howard.
For some time, the filmmaker and his family lived in this lovely Encino home. The Solo director bade farewell to the property back in 1986 when he sold it for $808,000. In more recent years, though, it has found its way back on the market for a higher price of $3.4 million. With that said, this beauty features various amenities made to keep its residents cozy, including plenty of indoor space and multiple outdoor patios.
Matt Damon | $16.7 Million | New York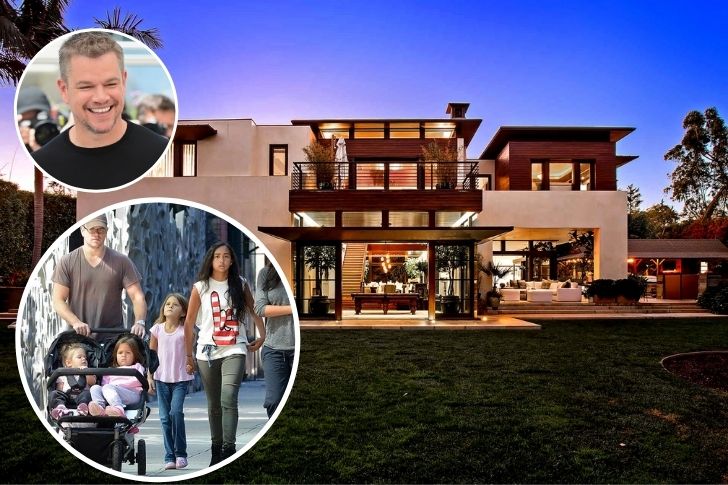 The journey the led to various awards nominations started when Matt Damon was only in high school. He was hooked on acting on stage and later making his professional debut on the movie Mystic Pizza. His subsequent appearance on Good Will Hunting with Ben Affleck made him a rising star. Now married to Luciana Bozán Barroso and with four daughters, we can say that Damon is a very established family man.
He was a long-time resident of the $21 million-worth Pacific Palisades mansion, but it looks like the family decided to switch coasts as he listed this property just recently. A few years back, he purchased a $16.7 million penthouse in New York. Is the job taking them there? It could be a factor. Otherwise, he would not drop that serious amount of investment money. One thing we are sure of is that Damon is a loving father to his daughters.
Eddie Murphy | $20 Million | Beverly Hills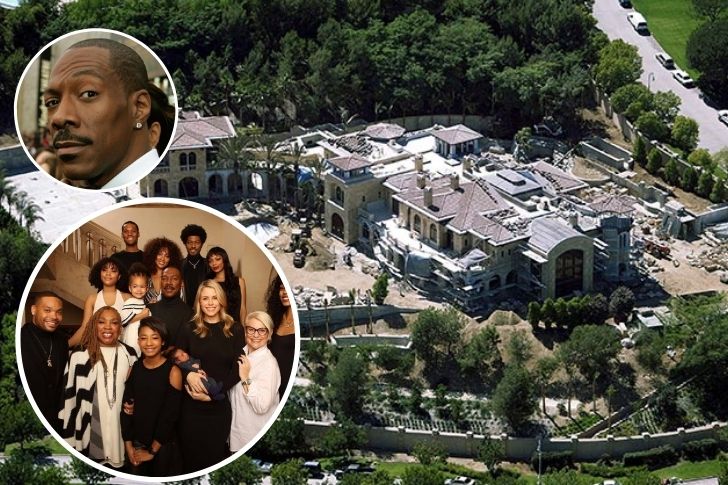 For some time, Eddie Murphy had roles that catered to children and young adults. Some of these projects included Mulan, Holy Man, and The Adventures of Pluto Nash. He then pivoted to more adult-oriented films later on with movies like Tower Heist and Dolemite Is My Name. Murphy has a very prolific career, similar to his love life.
He has been with several women and many of those produced children. Can you guess how many kids he has? Well, there are ten of them. Five of her children are with Nicole Mitchell. With ten children in tow, he could not possibly live in any ordinary house. So, he went for a custom-built $20 million Beverly Hills Estate, which was built back in 2003 and is truly fitting for a king. There are several amenities, including a four-car garage. We can only imagine the cost of electricity just to keep this place lit.
Robin Williams | $5.35 Million | Los Angeles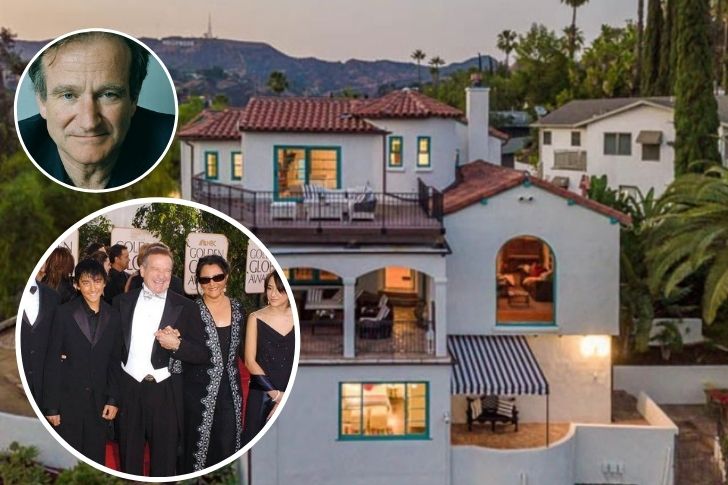 If there is one term that could describe the life of Robin Williams, it is dark comedy. We know that the late actor made many people happy with his comedic skills and dramatic prowess. Some memorable films include One Hour Photo, The World's Greatest Dad, and the Fisher King. Williams had so much agility any producer and director could ask him to be an English teacher, a doctor, or a lawyer, and he could portray that role perfectly.
In the years leading to his passing, Williams lived in his mansion in Los Angeles. He bought it in 2008 for just $4 million, and that estate was eventually sold for $5.35 million. The realtors said they were able to find a suitable family who found the place, with its six bedrooms and Santa Barbara-style residence very lovely. Sure, it has an adverse history, but there were more happy memories for Williams in that house, and for sure, it was difficult for the family to let go.
Shaquille O'Neal | $16.5 Million | Orlando, Florida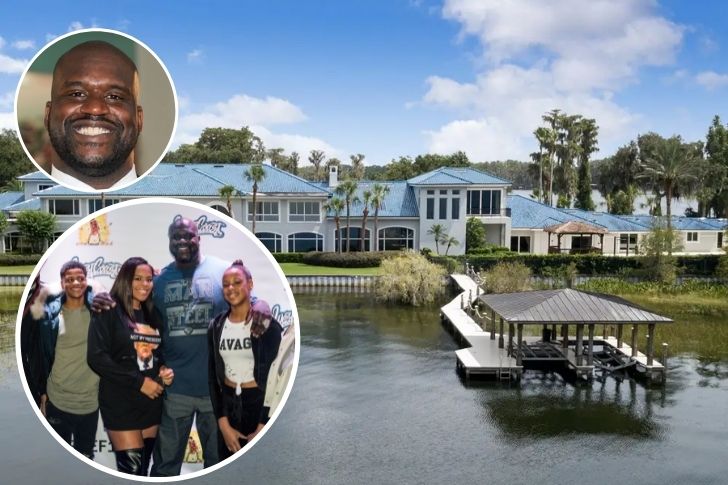 With a towering figure and standing at 7 foot 1, Shaquille O'Neal is definitely one of the tallest players in history. He is also widely regarded as one of the best and was responsible for bringing the Los Angeles Lakers to three championship victories. More than a basketball player, though, O'Neal is also a family man and a businessman who has shown good money management skills.
The player has six children, Taahirah, Myles, Shareef, Amirah, Shaqir, and Me'arah O'Neal. These kids are already trying out the world of entertainment and have their own reality TV show, Shaunie's Home Court. For now, they live in the Orlando, Florida home, but that has been listed for $16.5 million. What is lovely about the estate is it has its own basketball court, a massive one at that, measuring 6,000 square feet. It also has 12 bedrooms, a 17-car garage, and a huge swimming pool. This house was built with O'Neal's family size in mind.
Kirk Douglas | $3.5 Million | Palm Springs

Suffering financially while growing up, with parents who had no choice but to get personal loans, Kirk Douglas was motivated to succeed in life. To that end, he was able to bring his family out of poverty. He was also named one of the greatest male stars of classic Hollywood cinema and is rather famous for his explosive acting style. Moreover, Douglas also became an international sensation via the movie Champion.
With two marriages to his name, Douglas produced four sons, Michael, Joel, Eric, and Peter. He had a rich family life, no contest there. This loving father was always in the picture, quite literally as he had so many images of his sons, showing how proud he was of them. One of them, Peter, would even follow in his father's footsteps. For sure, Peter inherited some of the incredible genes his father has given. The family lived in Douglas's five-bedroom house in Palm Springs, which was put on the market for $3.5 million.
Martin Lewis | £12.5 Million | Knutsford, Cheshire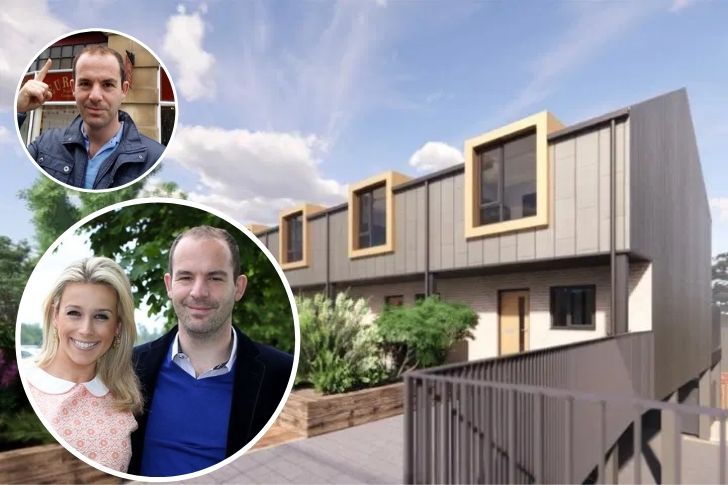 As a financial advisor, Martin Lewis has a slew of techniques up his sleeve. In fact, this is one reason he started his own website to share many best practices with the rest of the world. He sold the website eventually. Lewis has also enjoyed a career on TV and radio as a producer for the BBC Business Unit. During this world quarantine, he has been recording direct from his home, where he made his home office a studio.
His wife has been very supportive of this move, and in fact, Lara Lewington also made her own set-up at home. Talk about wife-husband tandem, this is it! She is the host of the technology series Click, and so she also needed her own studio. The property they live in is part of the £12.5 million property portfolio. We wonder what these two do in their spare time apart from prowling the pages of Twitter.
Michael Jordan | Undisclosed Amount | Chicago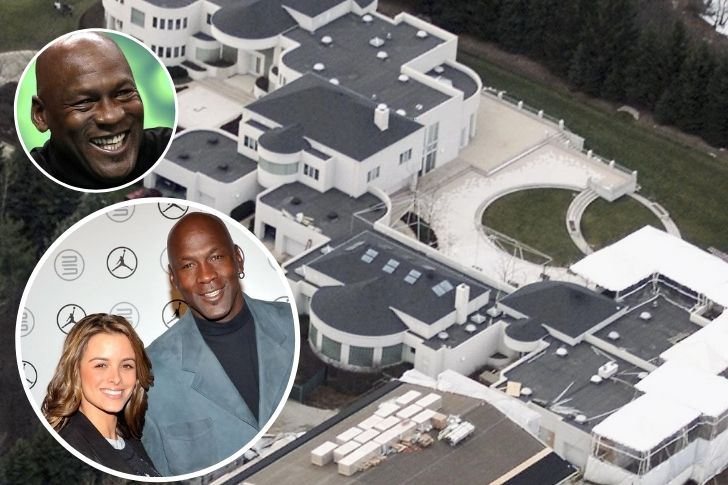 Like many basketball stars, Michael Jordan started his career in college. He spent three seasons playing under coach Dean Smith of the North Carolina Tar Heels. It was here that he tasted victory for the first time. Down the line, he would become one of the greatest basketball players and also the wealthiest, mainly due to his promotional contract for the Air Jordan brand. Legendary as he is, his kids only know him as Dad. It was only until they were in their early teens that they discovered how great their father is.
Most have misconceptions about Jordan as a dad, including being competitive even when dealing with his children. That is simply not true, as revealed by Jeffrey, one of the Jordan kids. He is described as a loving father to all his children. The family is the owner of a massive house in Chicago, though Jordan is trying to offload it now. So far, no one has come forward to take the property that commands an annual property tax of $100,000, enough to pay the student loans of some.
Rachael Ray | Undisclosed Amount | Southampton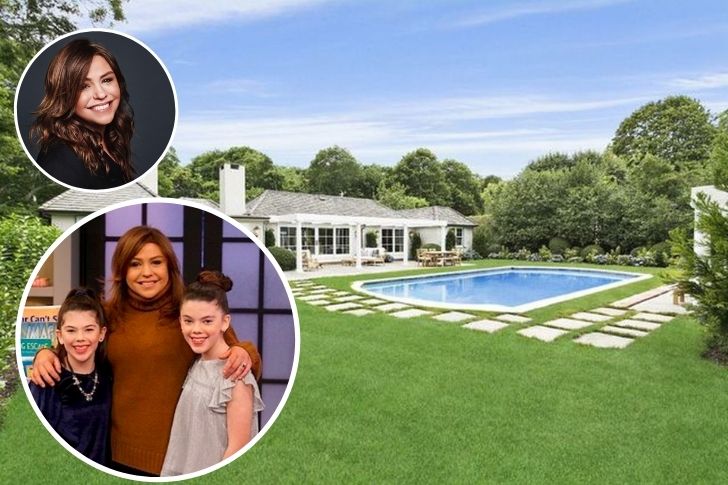 Chef Rachael Ray is perhaps one of the best-known chefs on TV. She has her own daily talk and lifestyle program named after her. Ray is also a talented writer and has written several cookbooks based on her Food Network series 30 Minute Meals. When it comes to family, Ray is also a winner. She has been married to John Cusimano since 2005, but it appears that kids are not on the menu for these two. They really just wanted to enjoy each other's company and mature together as the years pass by.
What could be the reason why the couple does not want to have kids? It is not because they have no space in the house. In fact, one of the properties they owned, a place in Southampton, has three bedrooms and sat on three acres of land. They can definitely afford to pay the mortgage, too. It is their lack of time to raise a kid that they gave as a reason.
Simon Cowell | Undisclosed Amount | Malibu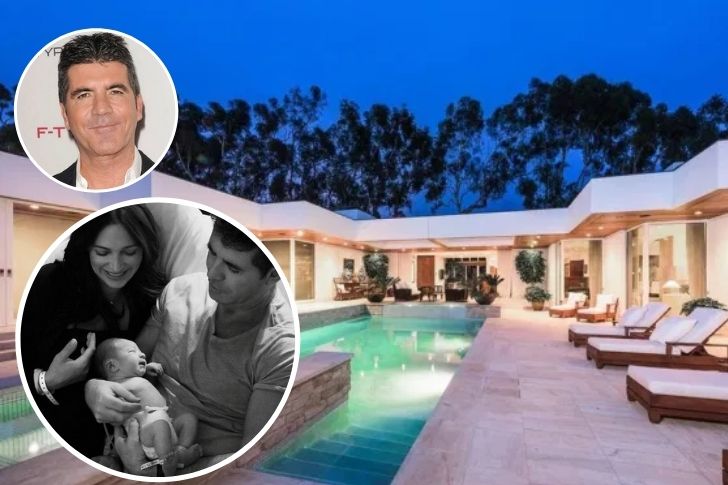 American Idol judge Simon Cowell is perhaps one of the harshest critics there is in every single contest program he was ever a jury in. He does recognize talent, though, so we give him that. The Daily Telegraph has ranked this TV personality as one of the most influential personalities in British culture.
To his son, Eric, there are only two influential people, though: his mom Laura Silverman and his father, Cowell. These two have a somewhat controversial love story after they met in Barbados back in 2004. He was still engaged then to Mezhgan Hussainy, but we suppose this was love at first sight. They now live together in a house in Malibu, where Cowell also recuperated from falling off a bike. He does have to be careful and make sure he reads the manuals, as the health insurance company might not pay any more if a mishap happens again.
You've Reached The End